Check Out These No-Closet and Tiny Closet Ideas That Work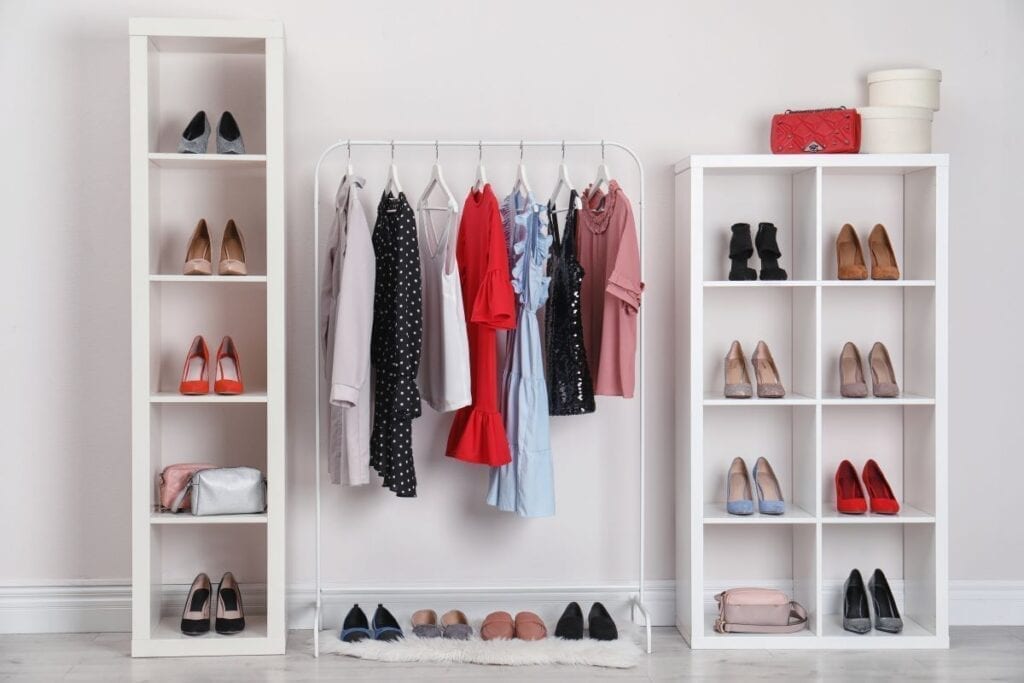 Do you have a tiny closet? No closet at all? Getting ready isn't any fun when there's no organized space for your clothes. But don't fret—there are some great solutions you can utilize to maximize your tiny closet space, or even create a closet when you don't have one!
Organizing your tiny closet
When living with tiny closets, being an organized minimalist is essential. It's important to keep your wardrobe to the essentials so you can store them efficiently. Give your clothes and accessories a good edit, keeping only the items you actually wear!

[deals-hub-ad]

When space is limited, it's time to get creative with your storage. Consider doing a "seasonal closet rotation" twice a year. Keep only fall and winter clothes in the closet during the cold season, and only your spring and summer clothes when the weather's warmer.

At the end of each season, hide that season's clothes away in boxes, a suitcase under the bed, or in bins, until you need them again. As you pack items away, consider donating items you don't think you'll want to wear again in 6 months. Then, bring out the current season's items and store them in the closet for the next few months.

What's great about a seasonal closet rotation is that you'll clear out your closet twice a year, creating two opportunities for a good refresh. And, chances are, you're less likely to keep lots of excess "stuff" crammed in your tiny closet knowing that you'll have to pack and unpack it twice a year.
Check out these no-closet and tiny closet ideas:
The bottom line
Just because you don't have a closet—or you only have a tiny one—doesn't mean your closet can't be fab. It's all about keeping the clutter down to a minimum and focusing on artful display. Give it a shot!
Have any ideas for maximizing tiny closet space? Leave us a comment and let us know!