Taking the Long Road: Best Ways to Make a Cross-Country Move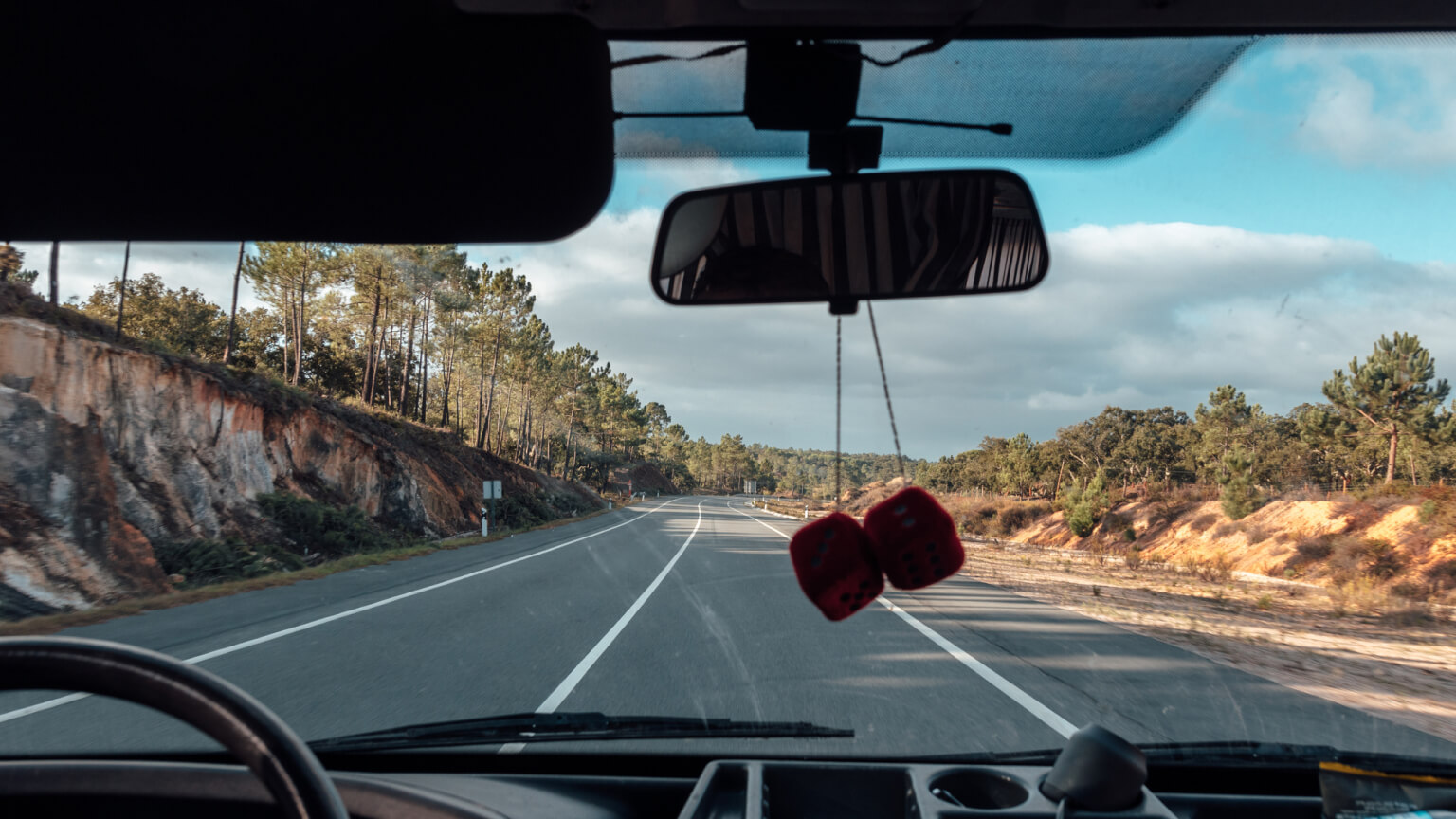 The farthest cities from each other in the U.S. are Point Arena, Calif., and West Quoddy Head, ME. If you'd move from one to the other, you'd travel 3,527 miles. Fortunately, the average cross-country move isn't quite that long … more like 2,500 miles.
However, no matter the length of your cross-country move, it can be a huge job. Planning ahead will be key to making the big move, and that involves some research, a big checklist, and some decision-making. Once you have your budget in mind, you can get to work with packing and planning your cross-country moving options, but keep in mind from the get-go that the less stuff you're moving, the cheaper it'll be! Ahead, find everything you need to make the big move, from finding cross-country movers to the cheapest way to move across the country.
How to prep for cross country moving
There's a good chance that moving cross country means you'll need a different selection of belongings. While your standard items — furniture, basic clothing, home goods — should translate to a new space pretty easily, a new climate or home size might determine what you bring along and what you leave behind.
If you're moving across the country into a warmer or cooler climate, that may affect your wardrobe, so be discerning when packing up your closet. Moving into a smaller home might mean your furniture won't work in the new space. Giving yourself a fresh start might mean you just plain don't want what you have now. How much stuff you move will also affect the cost of the move, so if you're looking to make it a budget-friendly move, bring less with you.
Out with the old?
If you decide you don't want to bring some of your wardrobe with you, whether it has to do with the weather or your fresh start, consider donating what you don't want before you leave. Buy your new clothes when you get to your new home rather than before the move. Not only will this mean less stuff to move, but you'll also have the opportunity to get the vibe of your new home, so you know what outfits you want to start wearing.
The same goes for furniture. If you decide not to bring it along, donate it as you're packing up. Plenty of places are happy to pick the furniture up for you, which makes it even easier for you. If you want to get back some of the money you spent on it, you can also consider selling your furniture, either on Craigslist or through Facebook or even just with bulletin board signs. However you do it, getting rid of it means fewer things you have to move or ship to your new home, plus you'll have the opportunity to get a good look at your new space before committing to new furniture.
Long-distance moves are a little different than shorter moves. Most likely, you'll be either shipping your belongings, which costs by weight, or you'll be renting space in a large truck, which means cost is figured by cubic feet. Any way you look at it, the more stuff you have, the more it costs you, so whatever you can downsize before you go, the better on your wallet.
Locate your cross country movers
One of the best ways to move cross country is with a trusted moving company. Once you've mostly settled on how much you'll be moving — and, of course, found a place to move to — you'll need to find movers. Yelp is always a great place to start unless you have a first-hand reference from someone you trust. Yelp can help you locate long-distance movers with good reviews. You can also use MYMOVE's moving quotes tool to get pricing estimates and see reviews for over 250 moving companies. Make sure you read reviews thoroughly to see what people had to say who used them.
Check with a handful of promising moving companies to get quotes. Make sure you have all the information you need on how much you're moving, when, and where, so they can give you the most accurate quote. Also, make sure to ask the necessary questions like when your stuff will arrive, if there are any surcharges for fuel/distance, and about insurance on your things. You'll also want to check if the moving company is licensed, which you can do through the Department of Transportation.
Moving across the country by yourself
So you want to move, you don't want to sell your stuff, and you also don't want to hire movers. If you're wondering how to move across the country yourself, don't worry, it can be easy! Depending on how much you're moving, you may have to rent a truck or van, which comes with another checklist of items you need to do.
First, start packing, so you know how much you're moving. Then you'll need to decide where to rent a truck or van and look into pricing. Aside from the cost of the vehicle, you'll also need to consider what gas will cost.
Also, consider getting insurance on the moving truck. If you currently have personal car insurance, you can check with your provider to see if a moving vehicle would be covered, however, you'll probably want to consider getting separate insurance through the truck company, just like you would if you rented a car. If you're also moving your car, make sure you know how to tow it with the moving vehicle if need be, as well.
How to pack for cross country moving
Create a checklist or inventory that tracks each box and its contents: Label each of your boxes and create a master list to keep track of each one of them.
Take photographs of the condition of expensive items before the move: Document your belongings before putting them into a moving truck, so you know right away if anything is damaged upon arrival.
Decide what travels with you: If you're shipping or sending your belongings with movers, make sure you've kept out everything you'll need with you in the meantime. There's a good chance you will arrive at your new home before your belongings, so have enough things to last you a few extra days. That means clothes, medication, toiletries, etc.
Start packing early: Packing is an arduous job, so start packing well in advance, so you aren't rushed at the end. Pack the nonessentials little by little, so it feels like less of a big job. If you start packing early, you can also spend more time considering what you'll get rid of as well.
Plan ahead: If you're selling or donating things before you go, that may need to be done weeks in advance, so look into it early. Also, start getting rid of perishables. You won't want to move a bunch of food, so eat as much of it as you have. Also, booking movers farther in advance might score you a better price.
Pack everything like it's fragile: If you're shipping or sending your belongings with movers, you won't have any idea how they'll be handled, so pack them accordingly. In case they're a little rough, you'll want to ensure your items are wrapped and packed tightly, so things don't get broken.
Don't pack anything your moving company considers a non-transportable hazard: Check with the company before packing everything to make sure you don't include something that can get you into trouble later.
Pack up your pets: If you have pets to bring along, pack enough food with you to get them through the trip. Also, consider putting their bed in the car, so they're comfortable and always have water handy.
Plan the route: If you're driving across the country, try to plan your route in advance so you can book places to stay. This is especially helpful if you have pets and need a pet-friendly hotel and will take out some of the stress while driving. This is also helpful if you have a moving truck — knowing in advance that you're stopping at a place that can accommodate a large truck is smart.
Keep all important documents on you: Documents like medical records, birth certificates, etc., should be kept with you while you move. You should also make copies of all of them just in case.
Prepping your pet for moving across the country
If you're moving your pet across the country with you, that's a whole other process you need to prepare for. You've probably considered your pet in selecting your new home, but you'll also need to start planning early for how to move your pet. Take them to the vet for a checkup and let your vet know your plans. Not only do you need to get all their medical history from the vet to take to your new vet, but your vet can make any recommendations for calming methods during travel.
You'll also want to check state guidelines for where you're moving to to make sure your pet has all the proper paperwork for arrival. When the time comes, make sure your car is stocked with everything your pet needs for the drive or make sure you have everything they'll need in a plane if you're flying to your new home. The best way to move long-distance with a pet, though, is probably in a car if you can.
The bottom line
Moving across the country can be a large task, but proper preparation can make it go smoothly. Plan as far in advance as you can and set a budget for yourself. If you do thorough research and pack well, chances are you can make the move in a budget-friendly manner.
Frequently asked questions
Q:
What's the cheapest way to move long distance?
A:
The absolute cheapest way to move across the country is to sell off all your belongings and only bring what fits in your car. Not only will that make you a little extra spending money from what you've sold, but then you're not paying any moving costs.
Q:
What's the cost of a cross country move?
A:
The cost of a cross-country move will vary wildly depending on how much you're moving, when, and where. If you only bring what fits in your car, you can probably spend less than $2,000 from beginning to end, mostly just on gas, food, and hotels on the road. If you're shipping or renting space on a truck, it can cost $3,000 to $8,000.