MYMOVE'S 'Last 7 Days' Guide: Eating Up Before Moving Out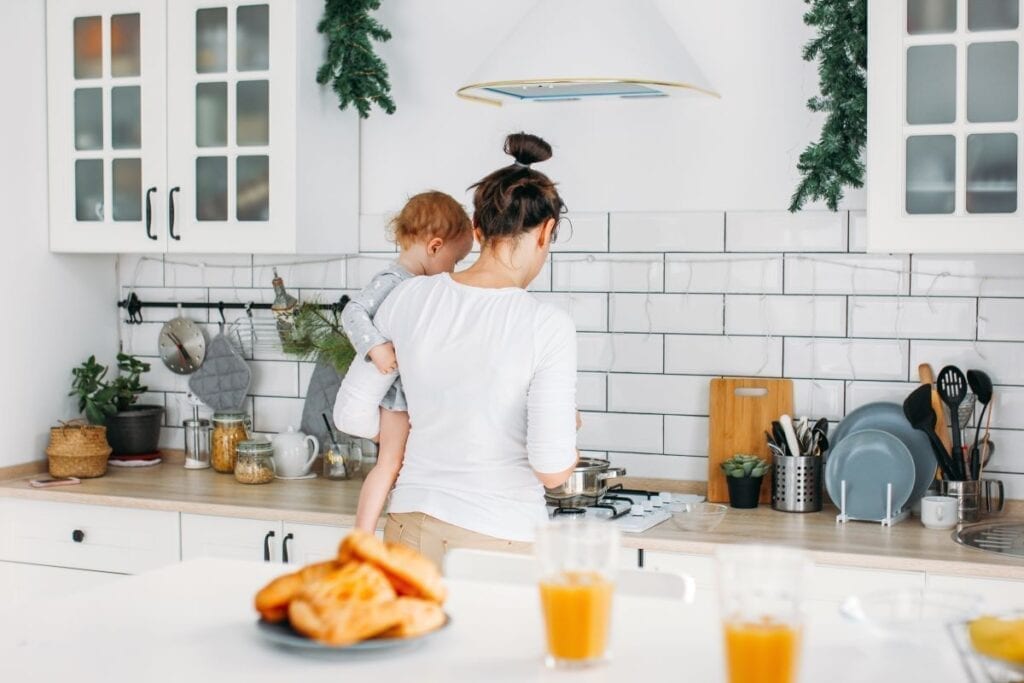 It's the final countdown. You've got seven days left before you uproot your life and belongings to another home — and possibly another city, state, or even country. The last thing on your mind is what you'll be eating, but planning for quick, easy meals is an instrumental part of moving in the right direction.
You will likely want to eat healthy during your moving process to keep your brain and body charged, but you definitely won't want to forego packing your pans. It is essential to have several make-ahead food recipes at your disposal to avoid eating cereal every day for your last seven days at home.
We know all too well the slew of struggles moving can bring — but we also know the benefits of planning ahead — even for your appetite. We've considered what makes the best meals for movers, and what recipes can be prepared at the beginning of your last week and repurposed until you officially move out. We also know that you don't have time to scour the internet for the best recipes, so we looked up some straightforward, make ahead food items that will help you plan for quick easy meals on the go. With those needs in mind, we'd like to introduce our seven-day eating guide complete with specific food ideas for movers in those last few days before you head out.
The piece-of-cake meals in this guide are:
Effortless to make
Mix and match-able
Affordable
Modifiable ingredients-wise
Nutritious and well-balanced
Light, so you're not weighed down
Easy to whip up in bulk ahead of time
Minimalistic with ingredients and tools
Likely to be found in your pantry or fridge
This guide will allow you to modify meals to include your favorite ingredients. The goal is to stock your soon-to-be-vacant space with as few new items as possible and pre-make in bulk.
Pro tip: Don't forget to look for discounts on groceries and restaurants to help make these meals even more affordable.
Meals to make before you move:
Day 1
Breakfast: Make-ahead oat energy balls. Pre-make a batch of energy balls for breakfast and snacks. Trust us, you'll need the pick-me-ups in the days ahead.
Lunch: Sandwich with deli meat, lettuce, and cheese. Like most food ideas for movers, this one is prep-ahead-friendly one that includes shared ingredients. Make a few at the start of the week.
Dinner: Make-ahead homemade chili with lean ground beef. Pre-make a huge batch of crock pot (or regular pot) chili you can continue to eat for quick meals throughout the week. Chili should stay fresh in the fridge for three to four days. Freeze some to stretch further through the week.
Day 2
Breakfast: Hard-boiled eggs and fruit. Boil some eggs ahead of time. They're packed with protein to keep you moving, and can stay fresh in the fridge for an entire week.
Lunch: Make-ahead homemade soup. Select your favorite easy soup recipe and stir up a big pot. Divide into Tupperware that you can grab-and-go wherever you're headed.
Dinner: Tacos with meat, lettuce, and cheese. You'll see make-ahead food recipes like ground beef and shredded chicken referenced in a few meals, and tacos are no exception. Boil chicken ahead of time and store for the next few days (make it more than once to keep it fresh).
Day 3
Breakfast: Cereal or yogurt mixed with fruit. Use some of the fruit you've stocked up on to top off yogurt or cereal. Sprinkle those dry rolled oats on top for added energy.
Lunch: Salad with tuna and hard-boiled eggs. Tuna packets are one rip away from an instant meal. Mix with your lettuce and ready-to-go hard-boiled eggs.
Dinner: Homemade chili leftovers. Bust that chili back out for round 2. You skipped a day, so you'll be craving its warmth and flavors again.
Day 4
Breakfast: English muffin with a fried or hard-boiled egg. English muffins will be referenced again in breakfast and dinner options, so it's another ingredient you can stock up on. Top with a fried egg or hard-boiled if you're not in the mood for the skillet.
Lunch: Shredded chicken salad tortilla wrap with lettuce. Use the shredded chicken and tortillas from the tacos to create quick easy meals of chicken salad for later. Just stir with mayo and add in any leftover veggies from the homemade soup (celery, carrots) and nuts.
Dinner: Homemade soup leftovers. Round 2 of your pre-made soup!
Day 5
Breakfast: Microwaved oats mixed with fruit of your choice. Those same oats you used in the energy balls can be quickly heated for an instant breakfast. Just add fruit.
Lunch: Arnold Palmer sandwich. Use more of those hard-boiled eggs to create an egg salad, then add another tuna packet. Simply add mayo and any extra crunchy veggies.
Dinner: English muffin pizzas. Ready for a splurge? Create mini English muffin pizzas.
Day 6
Breakfast: Breakfast tortilla with scrambled eggs. You're probably in the mood for eggs that aren't hard-boiled by now. Scramble some eggs to add to your leftover tortillas.
Lunch: Make another sandwich. This time, try a veggie version (almost as good as veggie pizza). Use mayo, lettuce, cucumbers, avocado, and whatever you have around.
Dinner: Ramen noodles with a hard-boiled egg. Let's finish off those hard-boiled eggs once and for all. Ramen noodles aren't just the cheap college meal they once were. Restaurants that serve exclusively ramen are springing up everywhere. Drop a hard-boiled egg in a Styrofoam cup of ramen to experience this coveted meal at home.
Day 7
Breakfast: Peanut butter and banana English muffin. Here's an easy, crowd-pleasing favorite. Spread peanut butter and sliced banana onto those English muffins for a quick easy meal.
Lunch: Taco salad. Use the remnants of the taco ingredients to create a Mexican style salad. Top with fresh shredded chicken or lean ground beef, tortilla strips and veggies.
Dinner: You've earned a splurge! Order delivery of a relatively healthy meal to avoid lethargy on moving day, but allow yourself a little indulgence to celebrate the last night.
The bottom line
Our food ideas for movers incorporate all of the most important factors for maintaining your health and sanity in your last week before your move. Our seven- day guide utilizes make ahead food recipes that make a minimal mess, reheat well, and pack a high nutritional punch. Our quick easy meals provide you a plan for your nutrition so that you can focus your energy on all of the other stressful aspects of moving.
Mary Blowers contributed to this report