Moving This Summer? Click This Before you Sign Up For Electricity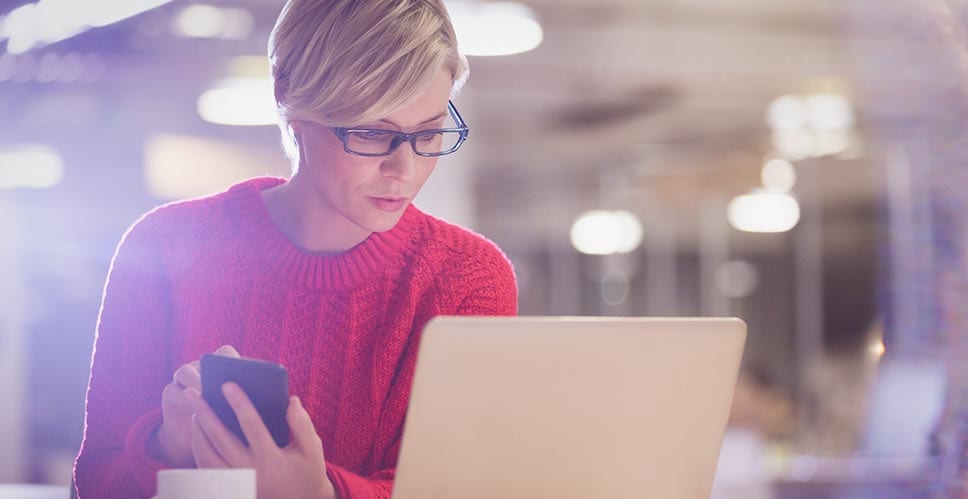 Summer is the most popular time for moving, and understandably so. For families with children, a summer move results in less disruption for students. Unfortunately, summer heat places a premium on setting up electricity so that the A/C can be cranking the cool air on move-in day. Depending on which state is your new home, you have options to save money while you're keeping cool.
That's because some states offer deregulated electricity and natural gas, which give customers the opportunity to find better prices than those offered by the utility that serves a particular area.
What is Energy Deregulation?
Substitute the word "choice" for deregulation and you'll get the gist. In most states, electricity and natural gas customers sign up for service from a utility with a monopoly on the region. They pay whatever rate the utility has negotiated with a state public utilities commission or similar board. Utilities usually generate the electricity (or natural gas) and deliver it to a customer's home.
Deregulation splits generation and delivery. Let';s limit discussion for now to electricity. In deregulated states, traditional utilities still deliver electricity to customers, and in some states, utilities also can be electricity suppliers.
Other suppliers, also called retail electric providers or energy services companies, buy electricity from companies that generate it and re-sell it. Since these suppliers must compete with one another (and in some cases, utilities), there can be differences in price, plan term, amounts of renewable energy provided, and other factors.
Remember, though, that regardless of which company supplies the electricity, the utility will deliver it. And that utility will charge you a transmission and delivery fee.
Which States are Deregulated?
Fifteen states have deregulated residential or business energy or both. So has the District of Columbia. The following states are deregulated: California, Connecticut, Delaware, Georgia, Illinois, Maine, Maryland, Massachusetts, Michigan, New Hampshire, New Jersey, New York, Ohio, Pennsylvania, Texas.
How Much can I Hope to Save?
That depends on which state you're moving and the location within that state. In Pennsylvania, for example, you can save as much as 15 percent on your electricity in the city of Mechanicsburg (ZIP code 17055) by purchasing from a competitive supplier instead of the regional utility.
The story is much the same in Maryland and Connecticut. Ellicott City, MD, customers in the 21042 ZIP code can save as much as 14 percent. So can Bristol, CT, customers in 06010.
How do I Sign up for Deregulated Electricity?
There are some differences by state. But for the most part, they can be broken down to two processes.
Signing up in Deregulated States that Aren't Texas
In deregulated states that aren't Texas, utilities also can join the competition as energy providers (or suppliers.) In fact, sometimes the utilities have the best prices. That's why it's important to know the Price to Compare, sometimes abbreviated as PTC.
What's the price to compare? That's the price the utility serving an area charges for monthly service. It's expressed as cents per kilowatt hour, or cents/kWh. Service is month-to-month, meaning the rate can change at any time (subject to approval by state regulators).
Once you know the price to compare, you can see how it stacks up against rates offered by providers in that market. One of the best ways to make that comparison is with an energy marketplace such as ChooseEnergy.com®, where you can study multiple rates at once. Simply enter your new ZIP code on the site and it will return plans that you can sort by rate, term, and other factors. Find a plan you like and start the sign-up process online or over the phone.
Things to pay attention to : the rate, of course; the early termination fee, which allows you to get out of a contract; the type of plan – a variable rate that can changed month-to-month or a fixed rate for the term of the contract; the length of the plan – anywhere from six to 36 months; and the amount of renewable energy in the plan.
Signing up in Texas
About 85 percent of Texas falls within areas where electricity is deregulated. Residents in those areas must choose among competitive retail electric providers; they cannot buy electricity from traditional utilities.
But there's still confusion. In Texas, most plans break down prices for three levels of service per month: 500 kWh, 1,000 kWh and 2,000 kWh. But prices can vary greatly for usage that varies from those levels by as little as 1 kWh a month. That means it's important to read the Electricity Facts Label included with each plan. And then read it again.
Other factors to consider:
Plan type: Variable or fixed rate (see above).
Term length: Again, from six to 36 months. Because of current rate volatility in Texas, longer plans offer the greatest chance for price stability.
Renewable energy content: If you want to reduce your carbon footprint, you can select an electricity plan sourced with renewable energy.
Common questions about deregulated electricity?
What if I already signed up with a utility? Utility plans are month-to-month, so you can cancel at any time.
What happens if the lights go out? Your utility is responsible for delivering electricity to your home and maintaining/repairing the lines and other infrastructure. Contact it if you have a power outage.
What happens when my plan ends? About 30 days before the contract is up, your provider will contact you. You'll have two basic options: Renew with the same provider, possibly under different terms; or go back to an online marketplace and shop again.
Will I have to pay a deposit? Possibly. Your new provider will run a credit check to decide.
How do I get started?
Simply go to an energy marketplace such as ChooseEnergy.com or SaveOnEnergy.com® and enter your new ZIP code to see the plans available where you're moving. Find a plan that's right for you and proceed from there.
---
Everything for your move, all in one place
Curate your personalized moving checklist, set up TV & Internet, and more with a free MYMOVE account.
Save on your move and tackle upcoming to-dos with your free MYMOVE account.