How Much Are Utilities? Here's How To Calculate It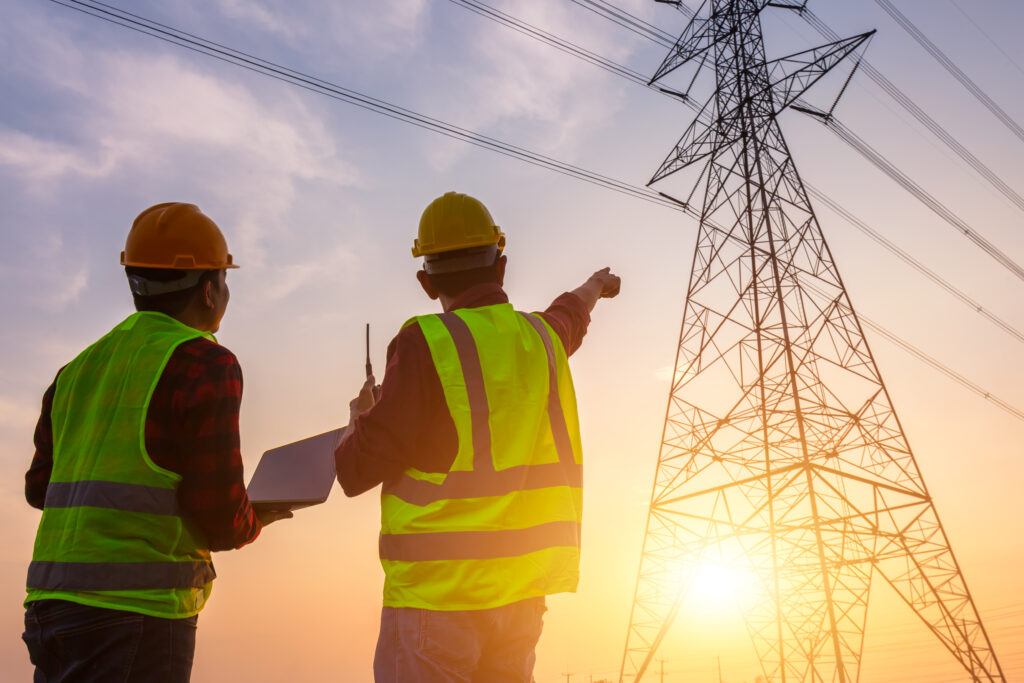 If you're moving into a new house, condo, or apartment rental, you will need to sign up for utility services. So, how much are utilities? The answer to this question is highly variable. The average apartment electric bill is typically lower than the bill for a house. Some rentals include certain utilities in the price, while others expect tenants to pay for everything. So how do utilities cost? Here's what you should know.
Utilities checklist: Make sure to sign up for these services when you move
Electricity: If electricity isn't included in your rent, you'll need to have it turned on ASAP. You'll also have to set this up yourself if you're moving into a home you just bought.
Gas: Find out if your new home uses natural gas for heating, cooking, or other applications. If so, you'll need to sign up for gas service.
Water/sewer: Many rentals include water and sewer in the price, but some don't. You will also have to get this set up yourself if you're a homebuyer.
Hire Professional Movers
Find trusted professionals to help lighten the load
Save yourself time, stress, and back pain by calling in the pros. Whether you're planning to DIY or just need help with the heavy lifting, we can help you find a solution that fits your move and your budget.
Moving Supplies

Packing & Unpacking

Loading & Unloading

Licensed & Insured

Storage & Containers
Trash: Trash collection is sometimes paid for by the city, but if not, you will have to set this up and pay for it.
Internet: Internet service is optional, but most people today need it, especially if remote work is a factor.
Cable: Cord-cutting has become popular in recent years, so you may not be interested in cable TV. If you do want it, be prepared to pay separately. Some rentals might include cable as part of, or an add-on, to your utilities. Check with your landlord or rental office.
Homeowners or renters insurance: Though this isn't technically a utility, it's essential to have. Renters: note that your landlord's insurance won't cover your personal belongings.
Additional fees: This category could include any number of extra monthly charges. Among the most common are HOA (homeowners association) fees for those living in houses or condos and pet fees and parking fees.
How much do utilities cost?
Utility costs vary widely, depending on numerous factors. For example, it's less expensive to heat and cool a small apartment than a large house. Google "how much is water bill?" and you'll get a huge range as it depends on personal usage. The cost of living, including utility cost, is generally lower in small towns than in big cities, and some states are more expensive than others.
Still, national averages can help with your budget planning and even help you decide whether a particular home or apartment is right for you. How much are utilities nationwide? Have a look.
Average electricity cost: $117.65/mo.
In most states, the local utility company has an electricity monopoly. That means you'll sign up for service with that company. However, nearly two dozen states and the District of Columbia have deregulated their electricity markets. In addition to the local utility, you can choose from a variety of retail power suppliers. Across all types of providers, the average monthly electric bill in the United States is $117.65.
How to save money on your electric bill: 
Use ceiling fans to circulate air rather than blasting air.
Switch to LED lighting.
Choose a programmable thermostat.
Upgrade appliances to ones that are Energy Star-certified.
Average natural gas cost: $6 to $21/year
Like electricity, natural gas has been deregulated in some parts of the United States. Depending on where you live and whether you choose a retail supplier, the average annual residential natural gas price ranges from $6.40 in New Mexico to more than $21 in Florida.
How to save money on your gas bill: 
Make sure your home is well sealed, including good weather stripping around windows and doors.
Add specialized insulation to your water heater and hot water pipes.
Install an automatic hot water shutoff in your shower to maintain your preferred temperature.
Do a home energy audit to determine other ways to cut down on gas usage.
Average water bill cost: $70.39/mo.
If water isn't included in your rent, be sure to ask for the average water bill. Costs for water vary widely depending on how many people are in your home and where you live. Your city or county typically provides water services with an average monthly bill of $70.39 for a family of four.
How to save money on your water/sewer/trash bill: 
Spend less time in the shower, preferably with a low-flow showerhead.
Use an Energy Star-certified dishwasher rather than hand washing.
Turn off the water when brushing your teeth or shaving.
Average internet cost: $68.38/mo.
Except for in a handful of fully wireless cities, internet service is provided by private companies. Depending on where you live, you may have one or a few options. Internet service runs the gamut in speed and pricing, but the average monthly internet bill nationwide is $68.38.
How to save money on your internet bill: 
Bundle internet, cable, and phone services.
Choose a lower-tier plan.
Buy a modem instead of renting from your provider.
Average cable cost: $217.42/mo.
As more and more people cut the cord in favor of streaming services, the average monthly cable bill continues to rise. Depending on your provider and package, you may pay more or less than the national average of $217.42.
How to save money on your cable bill: 
Choose a basic package.
Get rid of your DVR.
Average homeowners and renters insurance cost:  Annual premium of  $1,211/year and $180/year, respectively.
Though it is not technically a utility, homeowners and renters insurance should be in your monthly budget. Rates are based largely on your ZIP code and credit history and the amount of coverage you want, but the national average for homeowners premiums is  $1,211/year, and the national average for renters is $180/year.
How to save money on your homeowners and renters insurance bill: 
Get quotes from multiple companies.
Increase your deductible.
Bundle your homeowners and renters insurance with other products.
Pro tip: Look out for other expenses like HOA dues, parking, and pet fees!
The total cost of utilities:
So how much are utilities? Your total monthly utility cost will depend on the type of home you have, the number of people living with you, and even your personal habits and where you live. You can find the national average by adding all of the components above to get about $470/mo. plus annual costs like insurance premiums (which differ substantially for renters and homebuyers) and natural gas. But whether you pay more or less than the average can be difficult to predict. Still, knowing the national averages can help you decide whether you can afford a particular home — and if you're getting a fair deal on a particular utility.
The bottom line
When looking at potential homes, it's important to ask, "how much are utilities?" to plan your budget. The answer will depend on multiple factors. For a start, look at national averages to get a baseline idea of how much utilities cost in the U.S.
Frequently asked questions
What are utilities? 
Utilities are basic services provided to residents, including government-sponsored services such as water and services from private companies such as cable and internet.
Are utilities cheaper in an apartment? 
If you're comparing two different properties, know that utilities are almost always cheaper in an apartment than a house. Apartments tend to be smaller than single-family homes, and apartment complexes often qualify for different rates than individual homes. Apartments are also more likely to include one or more utilities in the rent than rental houses.
How can I save money on utilities? 
As a general rule of thumb, the more you use, the more you'll pay. Cut your consumption to save money. Turn off your lights to cut down your electric bill, or choose a basic cable plan. Smaller homes also tend to use less electricity, natural gas, and water than larger ones.