Home-Buying Timeline: 5 Steps All First-Time Home Buyers Should Take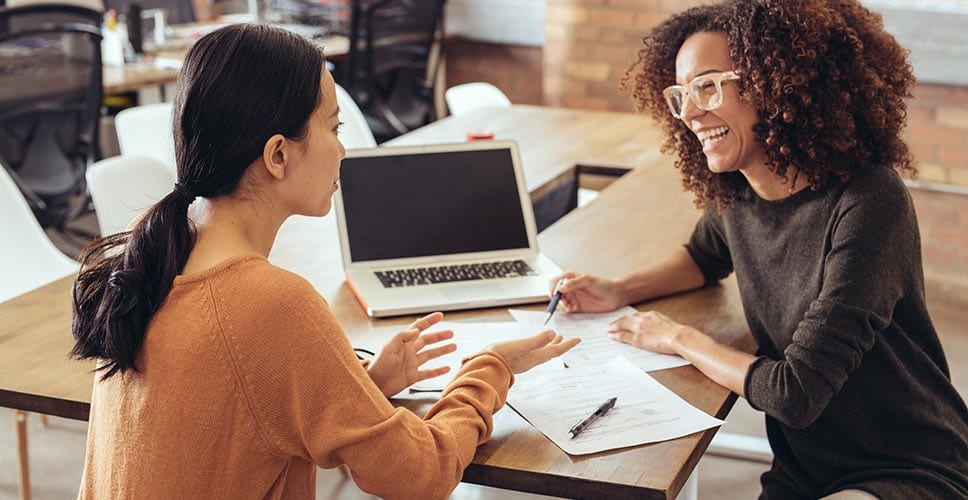 Buying a house is one of the most meaningful investments a person can make in their lifetime. Yet, with all the excitement that comes with the homebuying process, there can also be a lot of stress. Buying a house can be dragged out, complicated, and confusing. That's why we recommend you start the early steps  at least five years in advance.

We understand that the process can seem overwhelming — especially to a first-time homebuyer. But don't worry. With preparation, organization, and resources like this guide, you'll get the ball rolling on your dream house.

[deals-hub-ad]
5 years out: Start building your credit score
It might seem strange to begin the steps to buying a house five years before you're ready to purchase, but it can take a long time to build a solid credit score. And when you're applying for a mortgage loan, a good credit score is essential.
Your three-digit credit score tells lenders whether you have a history of paying bills late, missing payments, or running up piles of credit card debt. If you do, you'll have a lower score. If not, you'll probably have a relatively high credit score.
Lenders reserve their lowest interest rates for those borrowers whose credit scores are 740 or higher on the FICO scale, but any score higher than 700 will usually qualify you for a good interest rate. In general, you'll have a much easier time getting a mortgage if you have a decent credit score. If you have one that's not so good, you may need to wait until it improves. For example, you need a minimum of a 580 credit score to qualify for the 3.5% down payment that's the perk of the FHA loan. This is good to keep in mind if you're still in the early stages of wondering how to buy a house for the first time.
Hire Professional Movers
Find trusted professionals to help lighten the load
Save yourself time, stress, and back pain by calling in the pros. Whether you're planning to DIY or just need help with the heavy lifting, we can help you find a solution that fits your move and your budget.
Moving Supplies

Packing & Unpacking

Loading & Unloading

Licensed & Insured

Storage & Containers
Long before you start touring homes, request a free copy of your credit report from AnnualCreditReport.com. You can also check at websites like Credit Karma or LendingTree. Your bank or credit card company may also offer you a free FICO score. Otherwise, you're allowed to pull copies of each of your three credit reports — maintained by the credit bureaus TransUnion, Equifax, and Experian — once every 12 months.
Eventually, when you apply for a mortgage, the lender will make a hard inquiry on your credit report. Lenders care about FICO. They don't care much about alternative scores, such as the VantageScore. Lenders will also check your debt-to-income ratio. Typically, lenders look for a DTI of 36% is ideal, but this depends. More on this later.
Now, once you have these reports, study them closely. They'll list how much money you owe on everything from car and student loans to credit cards. They'll also list any late or missed payments you've made in the last seven years. If you've declared bankruptcy or suffered through a foreclosure within the last seven to 10 years, those will be listed, too. If you see any errors on your credit score, get them fixed well before you start the house hunt.
If your score is low and your credit report is dotted with financial mistakes, it's time to take corrective action to increase your credit score. You can improve your score by starting a new history of paying your bills on time. You should also pay off as much credit card debt as possible. However, don't close your credit card accounts once you completely pay them off; reducing your lines of credit can hurt your credit score.
Fixing a broken credit score can take time — often two or three years. That's why you should start focusing on your credit score early on, so you're ready when it's time to buy a home.
3 years out: Start saving
Lenders expect you to come up with at least some down payment to prove that you have what they call "skin in the game." This can be one of the most challenging parts of the steps to buying a house. The theory goes like this: You're less likely to stop paying on your mortgage loan when facing financial struggles if you've already invested thousands of your own dollars into your home before you've even gotten your first mortgage bill.
The amount you have to provide for a down payment varies. If you're taking out a loan insured by the Federal Housing Administration — better known as an FHA loan — you'll need a down payment of just 3.5%, as long as your FICO credit score is at least 580. For conventional home loans, you'll usually need a down payment ranging from 5% to 20% of your home's final purchase price, though currently, these can also be as low as 3%.
Of course, this can get expensive — a 5% down payment on a $200,000 home comes out to $10,000, so start saving early and read the fine print. Even if you're only required to put down a small percentage, this can increase your mortgage rate, and there could also be penalties for early repayment. Plus, the larger your down payment (anything over 20% down), the less likely it is you'll need to pay mortgage insurance as part of your monthly bill.
You'll have to worry about closing costs, too. These are the fees that lenders and other third-party providers charge to close your loan. These fees vary, but Business Wire reported that the average closing costs in 2019 for a single-family property were $5,749, including taxes and $3,339 excluding taxes. These numbers remained static in 2020.
1 year out: Calculate how much house you can afford
Before you start the exciting house hunt, you'll want to know how much you can afford to spend on one. That's where your debt-to-income ratio comes in.
According to Experian, your total monthly debts, including your estimated new monthly housing payment, should be no more than 43% of your gross monthly income, which is your income before taxes are taken out. But, that number is at the high-end. For a more conservative estimate, 36% is ideal. Though, borrowers with high credit scores may be allowed a DTI of 50%
To calculate this ratio, list your regular income for the month and your recurring monthly expenses, everything from car payments and student loan debt to the minimum amount you must pay on your credit card debt. Be sure to include an estimated amount that you might pay for your mortgage each month (you can find that out with mortgage calculators on websites like Zillow and Realtor.com — Google even has its own). Don't forget to estimate how much homeowners insurance and property taxes will cost you — those fees are usually added into your monthly mortgage payment.
Say your total monthly debts come out to $2,000, and your gross monthly income is $6,000. You'd divide $2,000 into $6,000 to come up with a debt-to-income ratio of 33%, well within that safety zone.
Six months out: Get pre-approved for a mortgage
You don't want to waste your time looking at $300,000 homes if mortgage lenders will only approve you for a loan of $200,000. That's why you should get pre-approved for a mortgage loan.
During the pre-approval home buying process timeline, you'll provide a lender with documents that prove your monthly income. This can include copies of your last two paycheck stubs (or in some cases, a work contract), bank account statements from the last two months, the last two years of W2 forms, and the last two years of income-tax returns.
Your lender will also run your credit to get your credit report and credit score. This will put a hit on your credit, but it's worth it if you're serious about buying a home. After studying this information, your lender will tell you exactly how much mortgage money it's willing to loan you. Your lender will also provide you with a pre-approval letter that lists this figure, which will be requested by a real estate agent in order for them to begin showing you homes – especially if you wish to join in on any bidding wars.
When you're pre-approved, you immediately become a more attractive homebuyer. Sellers know that you can qualify for a mortgage and that a deal made with you is less likely to fall apart. Sellers will usually choose pre-approved buyers over others when two or more buyers are competing for the same home.
Don't worry about costs, either. Lenders won't charge you for a pre-approval, though some big lending chains will take fees, so it's important to do your research and see what the fine print is for each lender and their contracts. In general, lenders hope that you'll come back to them when it's time to actually take out your mortgage loan.
But you're under no obligation to work with a particular lender, even if you've received a pre-approval letter from them. You can still shop around for the lender that will provide you with the best interest rates and charge the lowest closing costs, even after you go house-hunting.
Three months out: Make your moving budget
Another important facet of how to buy a house for the first time is budgeting. It's important that once you receive your pre-approval and understand how much you're able to afford, that you're careful to stick to the budget you originally had in mind. It's easy to get excited when you see what you're able to get, but going over budget could hurt you in the long run.
You'll also have to budget for other new home costs. Moving costs, for example, are just one of the extra costs that come with this major investment. This is why it's a good idea to also come up with a moving budget. You can do this by calling up various moving companies and comparing their pricing estimates. These costs can vary by the thousands depending on how far you're moving, how much stuff you'll need to move, and how much help you'll need moving everything.
You may also want to think about whether or not you plan on buying new furniture when you move into your home. You might have furniture that will move with you. Or, you might be starting from scratch.
Just make sure you're prepared for these costs, too. You'll want to save enough money after your down payment, closing costs, moving costs, and settling in costs. You also want to have a cushion in case of an emergency.
Two months out: Find a real estate agent
There's no reason not to work with a real estate agent if you're a buyer; you won't pay a cent for your agent's services. When you buy a home, sellers pay the realtor commission — they typically use the proceeds from their home's sale to cover your agent's fees. So, you basically get your agent for free.
You still want to work with the right agent, though, so speak to several before you sign a contract. You can also get recommendations from friends or neighbors, as well as read reviews on prospective agents.
Either way, always ask potential agents how long they've been in the business, how many buyers they've worked with in the last year, if they know the housing market in the neighborhoods you're targeting, and whether they routinely negotiate down the final prices that their buyers pay for a new home.
You can also tell rather quickly if an agent is communicative and will work to make sure you can find a home you love within the time frame you want and your budget.
Once you find an agent you like, sign that contract and get ready for the fun part: touring homes.
Start house hunting!
Now, the exciting part — house hunting!
So, where do you begin? With all the websites out there, it can be rather overwhelming. However, browsing these sites — like Zillow, Realtor, and Trulia — can help start the process. Filter homes by your location, budget, number of bedrooms, bathrooms, and any other features that are important to you. These sites have a rather user-friendly interface.
If you're already working with an agent, send them the homes you like. This will help them get a better idea of what you're looking for. And, if you find a good agent, they'll send you a potential home within your criteria from the MLS as often as they come across them. As long as you do your job in considering the homes your agent is sending to you, they can make appointments to start seeing these homes in person.
The bottom line
In many societies, buying a home is a major financial and personal achievement, and it's something you should certainly be proud of.
Though most people know part of the answer to how to buy a house for the first time, keep in mind that just because you're ready doesn't mean it will happen overnight. In this article, we suggest preparing five years in advance in order to get through the steps of buying a home. But, those who have a good credit score, a stable job, and their down payment (almost) saved up do not necessarily need to start as far ahead.
Either way, it's still a fairly long process of buying a house no matter what. But don't get discouraged. The end result will be worth all the time you've taken to prepare. Hopefully, these first-time buyer tips will make you feel more prepared, too.
Frequently asked questions
Q:
What kind of credit score do you need for a first-time homebuyer?
A:
First-time homebuyers should have at least a 580 credit score to get an FHA loan. Though, the higher your credit score, the better rates you can get.
Q:
What programs are there for first-time homebuyers?
A:
There are many programs for first-time homebuyers, and you can ask your prospective lender what they offer and/or what you might qualify for. FHA is one of the most common programs, but there are also conventional loans, VA loans, and USDA loans. Some states and towns may also have grant programs for first-time buyers that can help with the down payment. These are worth looking into well ahead of time.
Q:
What costs should you budget for as a first-time homebuyer?
A:
If you're wondering how to buy a house for the first time, you might also be wondering how much money you'll need and what your budget should be. In addition to budgeting for your potential monthly mortgage payments (and what this will be with taxes, utilities, insurance, fees, etc.), there are other things to take into consideration when figuring out your budget. You'll need to consider your potential down payment, closing costs (and a cushion once these are paid), renovation costs (if needed), moving costs, and new furniture/appliance costs.
Hana LaRock contributed to this post.