How Much Are Closing Costs?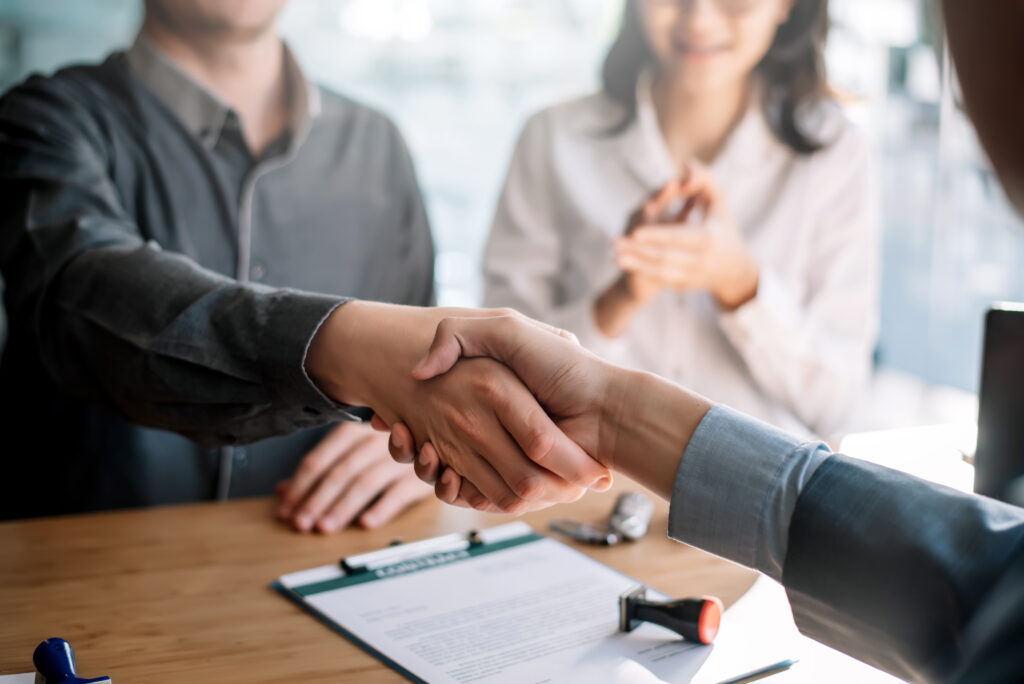 When you are about to purchase a new home, one looming question might be "how much are closing costs?" While these costs vary depending on your location, it is still possible to determine the average closing costs on your home. Closing costs cover a wide variety of fees that your lender is going to go over with you. This guide breaks down what is included in closing costs, as well as who pays closing costs and how to calculate closing costs.
First things first, what are closing costs?
In exchange for creating and servicing mortgages, lenders charge buyers and sellers processing fees called closing costs. These fees cover items like the home's appraisal and title searches. Depending on the home's geographic location and the type of loan you apply for, these fees are going to vary. For many home loans, it's during the closing meeting that you must pay these costs. In addition to your down payment, the mortgage lender also accepts all additional fees during the closing.
What is included in closing costs?
Mortgage application fee
Home appraisal
Attorney's fees
Closing or escrow fee
Courier fee
Credit report
Escrow deposit for mortgage insurance and property taxes (if not part of your mortgage)
Up-front mortgage insurance premium (MIP)
Flood coverage (if in a flood zone)
Home inspection
Association fees (if part of a homeowners association)
Homeowners insurance (the first year paid upfront)
Title insurance
Lead-based paint inspection
Origination fee
Private mortgage insurance (PMI)
Recording and survey fees
Transfer taxes
VA funding fee (for VA loans)
Who pays the closing costs?
During a home purchase, there are closing costs for buyer and seller that each must pay. Typically, the buyer pays all closing costs that have to do with the mortgage. The seller is responsible for paying the agent's commission and all other fees that relate to the transfer of property. There are situations where the buyer can ask the seller to pay closing costs, and when that occurs, that is called a seller concession.
How much are closing costs?
Typically, closing costs on a house are equal to between 2% and 5% of the home's purchase price. However, if you purchase a home with a moderate to high price, that percentage might be lower. As of March 2020, the national median home price was $320,000. That means, at 2%, buyers would pay $6,400 in closing costs. According to a national survey by Zillow, the average homeowner pays approximately $3,700 in closing costs.
Typically, most buyers pay their loan's closing costs as a one-time expense during the closing meeting for their mortgage loan. Closing costs are going to vary by location, and buyers can negotiate how much they are and ask sellers to pay them. One of the best ways of reducing your closing costs is by negotiating with the seller.
How to calculate closing costs
You can use a closing costs calculator
You can use a calculator to get an estimate for your closing costs by entering the home's purchase price, loan term, down payment, type of loan, and your ZIP code. For example, if you enter $250,000 for a 30-year loan with 20% down and a fixed rate for ZIP code 90210, that means you will pay $50,000 for your down payment on this loan. In this scenario, you can expect to pay $8,764 in closing costs. That breaks down to $2,971 in points and lender fees, $3,807 in estimated third-party fees, $1,346 in estimated prepaid interest, taxes and insurance, and $639 in estimated escrow account funds.
You can do it by hand
You can also figure out how much are closing costs on a house by crunching the numbers by hand or on a spreadsheet. Learning how to calculate closing costs ahead of time gives you an idea of how much you are going to pay and need to budget for in fees during closing. The average closing costs are 3% of the total mortgage. So, on a $250,000 house, your calculation should look like this:
250,000 x .03 = 7,500
However, if you are living in a high-priced area like in the example above for Beverly Hills, 90210 in California, you can get a ballpark figure by calculating between 5% and 6%. So, your calculation should look like this:
250,000 x .05 = 12,500
or
250,000 x .06 = 15,000
The bottom line
If you are not a huge fan of math, learning how to calculate closing costs can feel overwhelming. But it doesn't have to be. You can figure out how much are closing costs by using an online calculator or by hand. Either way, you are getting a ballpark figure that helps you determine what to expect according to the average closing cost percentage range, which is between 2% and 5%.
Frequently asked questions
Can closing costs be included in loan? Yes, but this is going to depend on your mortgage loan type. For example, if you apply for an FHA loan, you can include some or all of the closing costs in the loan. Rolling closing costs into your mortgage is also possible if you are getting a VA loan.
What if I can't afford closing costs? You have several options if you are unable to afford closing costs. These include asking your employer about homebuyer assistance programs, asking the seller to pay for closing costs, and reducing your down payment to pay for these costs. There are also closing cost assistance grants available through the FDIC or from lenders.
How do you figure closing costs? There are two options for figuring out closing costs, including using an online calculator or doing it by hand. Calculators ask you for a variety of information, including your ZIP code, loan term, and down payment. When you calculate by hand, you can take the percent, which ranges between 2% and 6%, and then multiply that by the cost of the home.