Get Ready for Warm Weather With the Ultimate Summer Home Maintenance Checklist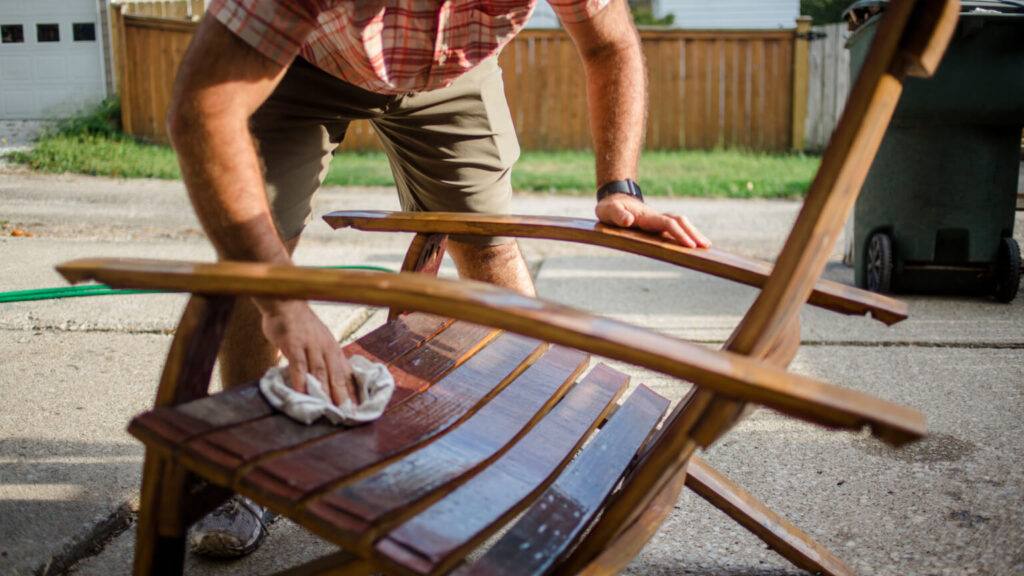 The season of pool parties, barbecues, and air conditioning is here. But while you might be ready for summer, your house is probably running a little late. Before you enjoy the season, make sure you do the right prep work to get the most out of your summer. Not sure where to start? Use our summer home maintenance checklist to make sure you don't miss a thing.
---
Jump to:
---
Wash windows and screens

The Beach Boys probably didn't write any songs about cleaning your windows, but it's an essential step on the path to summer fun. It's also more complicated than you'd think. Here's what you need to do:
Remove the window screens.
Lay screens on a towel and run a vacuum attachment over them.
Mix a few drops of dish soap with warm water and gently wash both sides of the screen.
Rinse the screen with your house at low pressure and set out to dry.
Use Windex (or one part white vinegar to two parts water) to spray the inside of the window thoroughly.
Dry windows with a clean towel or paper towels.
For outside windows: Wash with cool soapy water using a soft cloth or mop, rinse with hose, spray with Windex or vinegar solution, and dry with a rubber squeegee.
MYMOVE pro tip
If your screens aren't too dirty, you can use a lint roller for a quick glow-up. They're also good at getting into the hard-to-reach areas.
Clean your A/C unit

To make sure your A/C unit gets you through the dog days, you'll need to do some routine cleaning and maintenance. (Caveat: This can get a little complicated. If you'd rather hire a professional, an A/C tune-up costs around $100.)
Disconnect the electrical breaker to the A/C unit.
Remove the grills protecting the system's fan.
Take out any large debris by hand and vacuum out anything remaining from the bottom of the unit.
Spray foaming A/C condenser coil cleaner on inside the cabinet.
Rinse cleaner off the condenser coil with the hose.
Reattach the A/C unit's grills.
Prune any shedding plants above or around the A/C unit (or add a mesh leaf guard) to keep debris from building up throughout the year.
MYMOVE pro tip
Replace your A/C filter every 90 days, and twice as often if you have allergies.
Freshen up your exterior

Think of this as some emergency sit-ups for your house before it hits the beach — a weekend of touch-ups to shake off the winter dust.
Power wash brick and concrete exteriors — or vinyl siding on low pressure — to get rid of stuck-on dirt and debris.
Touch up problem spots on your home's exterior paint.
Revitalize your front door with a fresh paint color, updated hardware, or a new door knocker.
Check your roof for signs of spacing or curling at the edges.
Did you know?
Experts recommend resealing your asphalt driveway every one to three years.
Take care of the lawn and garden

Summer's the season that you'll be spending the most time in your yard, so it's worth spending some extra time to make sure it looks great all season long.
Water your lawn before 10 a.m. and aim for about 1 to 1.5 inches per week, from rain or watering.
Identify weeds you can pull by hand, or use herbicides for more grassy weeds.
Install some window flower boxes or pots on the front porch.
Plant summer flowers and vegetables like cucumbers, tomatoes, beans, and squash.
Clear out spider webs and bee nests, and consider a mosquito treatment for your yard.
Did you know?
A single bat can eat more than 4,000 insects in a night. Building a bat house can go a long way in keeping your yard bug-free.
Prep the deck

If you have a deck or patio, summer is its time to shine. Make sure it's up for the task with some early prep work.
Rent a pressure washer to give your deck or patio a deep clean.
If needed, sand, repaint, and weatherproof the deck.
Scrub your outdoor furniture with a brush and warm, soapy water.
Clean your grill (or buy a new one if it's beyond saving).
Introduce some potted plants for added color.
MYMOVE pro tip
Think about investing in a pressure washer — they cost around $40 to $100 per day to rent, and $150 to $350 to buy. Most even come with attachments for things like washing cars and cleaning gutters.
Get ready for the heat
Depending on where you live, this summer's probably going to be a hot one. Stay cool (and save yourself some money) with these quick steps:
Switch to a smart thermostat that automatically adjusts the temperature while you're sleeping or away.
Plug leaks in your A/C ducts with mastic sealant or metal tape (or hire a contractor to do it for you.)
Purchase a dehumidifier for damp areas of the home. Aim for humidity levels between 30% and 50%.
Replace old windows with new energy-efficient ones, or install low-E (low-emissivity) film to reflect solar heat.
Invest in blackout curtains for rooms that get direct morning sunlight.
Did you know?
HVAC systems lose 25% to 40% of their heating or cooling energy due to leaks, holes, and poorly connected ducts.
Plan for extreme weather
Many areas of the country will experience extreme heat, wildfires, and hurricanes this summer, and it's essential that you be prepared.
Sign up for emergency alerts from government authorities.
Pack an emergency kit with enough supplies to last for three days.
In hurricane areas, de-clutter drains and gutters, make an evacuation plan, and consider hurricane shutters.
Know your evacuation routes in case of emergencies like fires or floods.
Gather critical items for power outages like flashlights, batteries, and solar lamps.
Did you know?
A single foot of water can sweep away an entire car.
What's next?
You've put in plenty of work to get your home ready for the summer fun. Now the only thing left to do is to start enjoying it. So load up the cooler, queue up your favorite playlist, and kick back in style as you make the most of the summer season.