Moving to a New House Checklist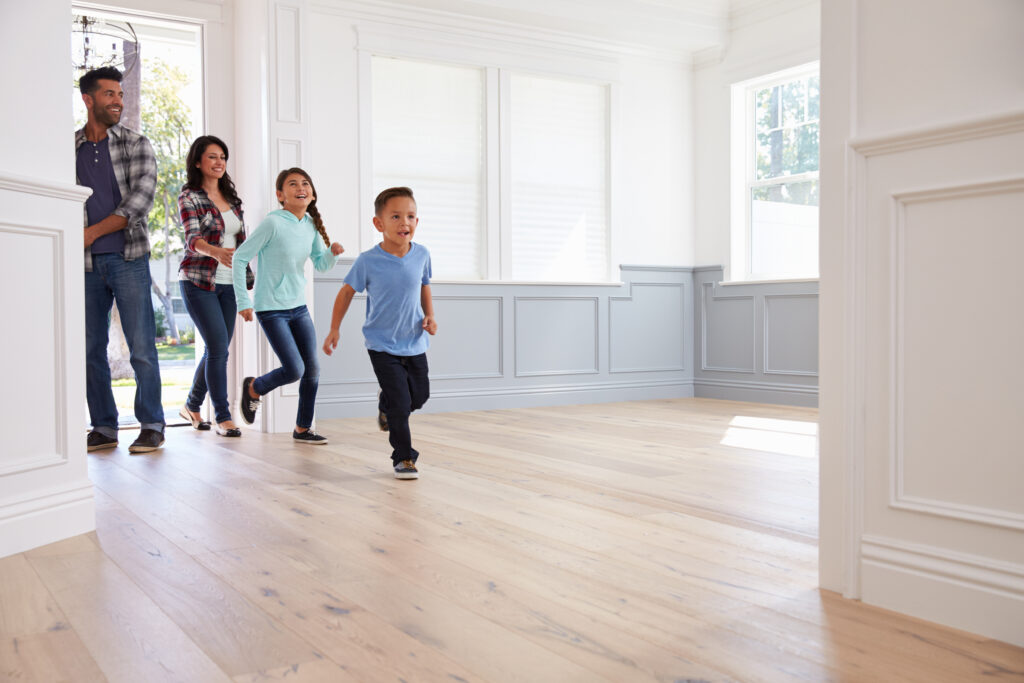 There's so much to do and to buy when you finally settle into a new home — and a moving to a new house checklist can help take the guesswork out of the process. It's normal to feel overwhelmed with everything you need to do, such as setting up utilities, arranging your home's furniture layout, and deciding which things to buy for a new house. We've got you covered with MYMOVE's home essentials checklist, so you can check off what you already have and purchase what you need.
MYMOVE's printable new home checklist
As you're unpacking, use our printable home essentials checklist to make sure you have everything you need. Share it with your partner or roommates, and together, you can check off what you have and identify the things to buy for a new house.
To make the process as easy as possible, we've included links to Amazon products, so you can have your new home essentials sent right to you.
Kitchen essentials:
Bedroom essentials
Bathroom essentials:
Living room essentials:
Storage essentials:
Cleaning essentials:
Tools and other random new home essentials:
How to budget for all of the things to buy for a new house:
A new home checklist is probably filled with a combination of wants and needs. In a perfect, world you would just order everything and have it delivered straight to your new home for the perfect insta-house. Realistically though, you'll need to compromise on your home essentials checklist and take some time to purchase them.
Once you review our moving to a new house checklist, scratch off things you already have and the things you don't need. Also, take a pencil and write in new items unique to your home.
Prioritize the things you need to buy for a new house. Based on your current budget, highlight or number with a "1" the items you feel you need right now and can afford. Highlight with a different color or add a number "2" to the items you'd like to purchase in the next couple of months, and so on.
To budget for your second tier (and beyond) of items from the new home checklist, start saving some money every week or month toward your home essentials checklist fund.
How to buy your home essentials for cheap:
You probably want to get your house organized and perfect immediately. But to do it right and save money along the way, having a patient mindset may be the best advice. Remember that creating a comfortable, personalized home you're happy with is a marathon, not a race. Especially if you'd like to buy items from your home essentials checklist for cheap. Here are some ideas on how you can save on the items on your moving to a new house checklist:
Download and install the Honey app on your computer: Honey is a free app that scans the internet for coupon codes and applies them automatically at checkout. You can also add items to a watchlist so you can get the lowest price when the item goes on sale or a good prediction of whether the price will drop further.
Check your local-area Freecycle groups, Craigslist or Facebook buy, sell, or trade groups: You may be able to find the items you're in search of for free or for cheap if you don't mind second-hand goods.
Spend weekend mornings visiting flea markets and garage sales: Most local papers or Craigslist advertise upcoming flea markets and garage sales. You may find the items you need for a great deal.
The bottom line
Thinking about setting up your home just right and knowing what things to buy for a new house takes effort. You probably have budget constraints and items from your old home you'd like to work into your new space. Take the time to create a home essentials checklist of the highest-priority items, starting with the products on this checklist.
Frequently Asked Questions
Q:
What is the first thing to do when moving into a new house?
A:
Grab a pen and paper and do a walk-through of your new house. Visit each room envisioning where your current items will work, making a list of things to buy for a new house.
Q:
What do I need to organize when moving into a new house?
A:
A good way to organize when moving in starts long before you get there. As you prepare to move out of your old home, pack your belongings in clearly labeled boxes by room. Once you get to your new home, make sure the boxes are placed in the room they belong in so it's easier to unpack and set up.
Q:
How do you feel settled in a new house?
A:
Feeling settled takes time. Don't rush in search of the feeling of being "finished" — enjoy the process of creating the perfect home for your needs. It may take weeks or months to feel settled, but you'll get there.