7 Ways to Make Your Yard More Private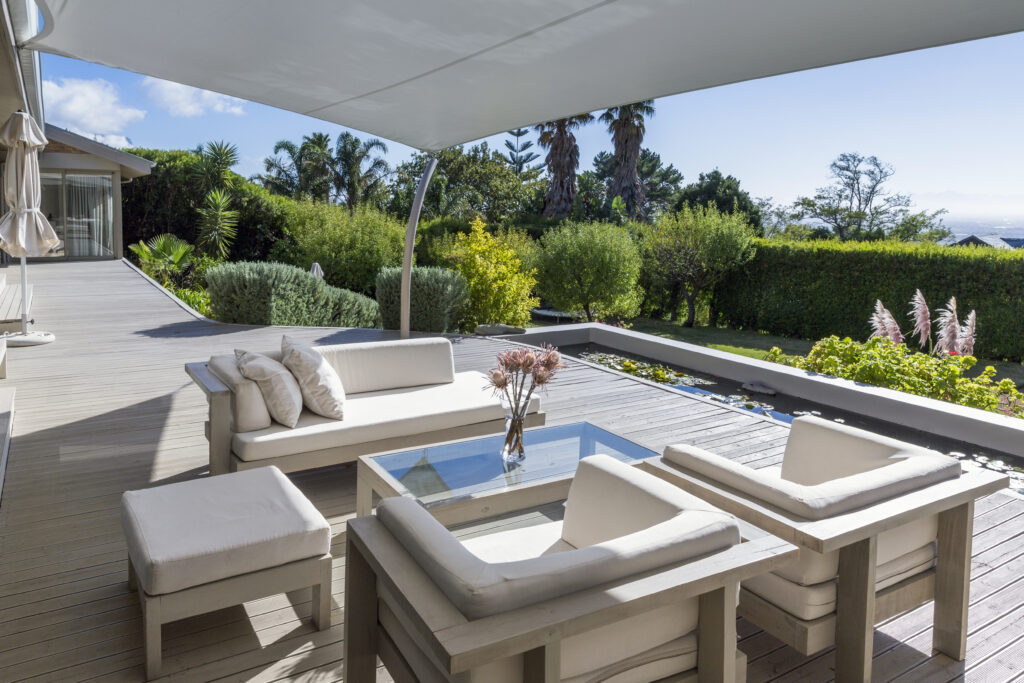 Privacy. The most coveted item on all backyard wish lists. Because no matter how fabulous your balcony or how inviting your chimenea, all of the summertime magic comes to a screeching halt when you feel like you're on display. These 7 yard privacy ideas —stacked from easy to hard — will help you cordon off your space and relax with a little more privacy.
1. Make a Potted Screen
Difficulty Level: Easy
Who doesn't love a container garden? Nearly every kind of plant can be grown in a pot and pots aren't permanent, so this is a great option for renters. Even a forever home can benefit from this design idea: potted plants are a no-brainer for adding greenery to hard surfaces like balconies and patios. For maximum privacy, plant varieties of bamboo, tall grasses, fruit trees, or arborvitae (the most popular evergreen privacy tree out there).
2. Install a Faux Hedge
Difficulty Level: Easy
No watering, no pruning, and no waiting for the hedge to take form — this is a fantastic option if you don't mind paying a little more at the outset. Hedge panels are available in multiple sizes and can even be fitted with sound-proofing insulation to double the privacy factor.
3. Grow a Hedge
Difficulty Level: Intermediate
Prefer the real deal? Installing a hedge the natural way will take a bit more effort, including picking the right plant (How high will it grow? What kind of light does it need? How often should it be watered and pruned?) and then planting it. Boxwood and privet are the classic choices for hedges, but flowering bushes like rhododendron or laurel can grow 8 feet tall too.
4. Hang Drapes
Difficulty Level: Intermediate
Strategically placed swaths of fabric add privacy and a breezy coastal vibe. This is the most budget friendly option on our list, especially if you already have a patio or arbor. We've seen grommeted outdoor curtains for sale, but you can also use drop cloths sprayed with a water-resistant coating.
5. Climb Plants on a Trellis
Difficulty Level: Intermediate
You'll need to diligently care for the plants as they grow and creep upward, but you won't have to wait for the plants to grow to have privacy — because the trellis will do a pretty good job of blocking any view instantly.
6. Grow a Vertical Garden
Difficulty Level: Intermediate
Two birds with one stone — fill your vertical garden with herbs and vegetables to reap the edible benefits all season long. Build your own or buy a few ready-to-go tower planters.
7. Put Up A Pergola
Difficulty Level: Advanced
Adding a pergola is definitely an investment, but there's no better way to build an outdoor living room. Finish the look with outdoor curtains and market lights to transform your not-so-secret garden into a private destination for sparkly summer evenings.
How are you planning to personalize your patio this season?