The Best Types of Grass for Your Lawn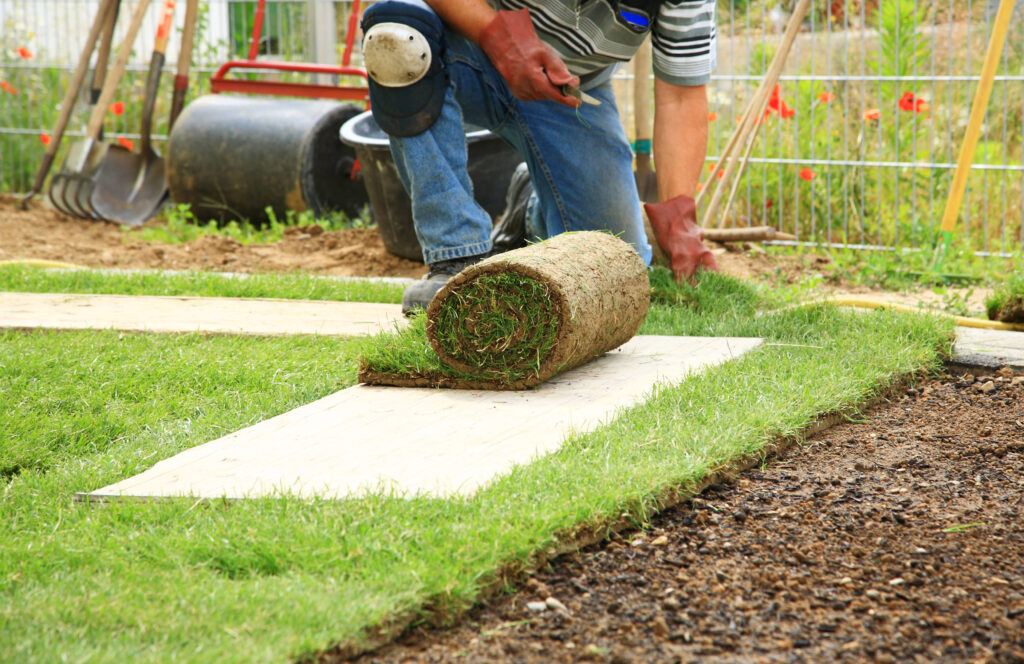 Different types of grass do better in different climates, and knowing these factors can help you build a healthy lawn that your family can enjoy. That starts with knowing what kind of varieties grow well in your climate and area. It might sound daunting to make a decision, but it's easy to narrow down a few grass species that will thrive in your lawn for years to come.
How many different types of grass are there?
There are hundreds of different species of lawn grasses and thousands of varieties, but the most popular species can be compiled in a shortlist. Grass is mainly categorized into two types: warm-season grass and cool-season grass. According to the USDA, warm-season grasses generally do better in southern climates, and cool-season varieties do better in northern regions. This mainly depends on how the grasses stand up to the heat of summer, but can also factor in how they survive in harsh winters.
See below for a list of grasses and characteristics that have become dependable go-tos for homeowners, so that you might find your ideal grass type for a healthy and beautiful lawn.
Warm-season types of grass
Bermuda grass
The USDA suspects that Bermuda grass is from Asian origins and has been in the U.S. since the early 1800s. Bermuda grass develops thick, dark green turf that thrives in warm climates that have mild winters. This type of grass also holds up well in high-traffic areas, making it a suitable variety for homes with kids and pets.
Location: Found in the southern states mostly, but Bermuda can do well in all but the most northerly states.
Texture: Long, thin blades with a deep green color when healthy.
Maintenance requirements: This grass does best in half-full sun. It requires frequent watering.
Benefits: It's very durable to foot traffic.
Bahiagrass
Bahiagrass is another warm-season grass but is much more confined to the Southeast and parts of California. The USDA plant database describes it as a low-maintenance, drought-resistant variety that can do pretty well with little maintenance and poor soil.
Location: Found throughout the southeast and parts of California.
Texture: Blades are stiff and flat and are a relatively light green color.
Maintenance requirements: Bahiagrass can be grown in partial shade. It does not require a lot of water, making it ideal for drought areas.
Benefits: Tough, thick sod that is resistant to drought and does well in sandy soils.
St. Augustine/Centipede Grasses
Centipede grass is another low-maintenance grass that grows into a thick turf with dense sod. Centipede is a grass type suited for sandy soils that get half-to-full sun. This grass loves nitrogen and acidic soil, which means it grows well in yards that struggle with other types of grass.
Location: Primarily grown in the southeast and the eastern side of the southwest. Grows well in North Carolina and Virginia, where it's difficult to choose between a warm-season and a cool-season grass.
Texture: Blades are short, thick, and grow into "mats," which helps the lawn stay low to the ground. It has a lighter green color when healthy.
Maintenance: This grass can survive in some shade but have a better appearance in full sun. It requires regular watering, but less frequent watering than Bermuda.
Benefits: St. Augustine/Centipede grasses are a good choice for homeowners that want a traditional lawn appearance with less maintenance.
Cool-season types of grass
Kentucky Bluegrass
Kentucky Bluegrass is a very popular cool-season grass that grows well in humid areas. Despite its name, Kentucky Bluegrass is actually native to Europe. Today, it's found on lawns and fields throughout the mid-south and midwest of the United States. Prized for its resilience and soft texture, Kentucky Bluegrass is a good option for families with children and pets who live in a mild climate.
Location: Kentucky Bluegrass is found throughout the U.S. but does best in humid areas in the south, midwest, and mid-Atlantic.
Texture: This grass is soft and delicate underfoot and holds up well to high use from normal family life.
Maintenance: It does best in full sun but tolerates partial shade. It requires well-drained, medium-quality soil, and frequent watering. This grass type can survive drought but will lose quality and color in the absence of watering.
Benefits: Kentucky Bluegrass is the species of choice for lawns, ball fields, and parks across the country, and it's a valuable grass type for family lawns.
Tall Fescue
Tall Fescue is a cool-season grass that grows virtually everywhere in the U.S. Fescue has long been a favorite grass among farmers looking to bolster pasture lands for grazing because of its low maintenance, and that led to wildlife and native plant issues. However, Tall Fescue is perfectly suited for lawns and is resilient to poor conditions or beginner lawn keepers.
Location: Found throughout the continuous 48 in most U.S. communities.
Texture: Varieties bred for lawns have slender leaves and a softer texture, but are stiffer than Kentucky Bluegrass.
Maintenance: This grass tolerates shade and a range of soil types. Tall Fescue requires watering but can withstand high heat and low temperatures well, allowing for a long growing season.
Benefits: For a fool-proof lawn grass, it's hard to beat Tall Fescue for resilience, appearance, and ease of maintenance.
Lawn care tips
Tip #1: Know your soil type, and you'll know how to best care for your lawn. The USDA has a simple survey to help you determine yours.
Tip #2: Use a reel mower if possible. Reel mowers cleanly clip your grass like a pair of scissors, whereas a normal rotary mower simply shears the top of your grass. Rotary mowers cause the grass to develop ragged, brown ends that can inhibit the look of a lush, green lawn.
Tip #3: Use a reputable lawn fertilizer to boost healthy grass growth. Whatever type of grass that you have in your lawn, a little fertilizer can go a long way. Scotts® Turf Builder is easy to use and works on any grass type, but consult with your local garden center for the best type of fertilizer for your area.
Frequently Asked Questions
Which grass grows the fastest? 
This depends on your area, but generally, Bermuda and Kentucky Bluegrass are the fastest-growing grass types for most of the country.
How hard is it to maintain grass?
If you hire a lawn care professional, they can handle the cutting and weed-eating for a low cost. But professionals may charge extra for yearly grass tasks, like aerating and fertilizing. Aerating is typically done once in the spring before the main growing season, and fertilizing is often done five times a year. You can save money without a weekly or monthly commitment and still get a blue-ribbon yard. Otherwise, taking care of a healthy lawn takes time and frequent maintenance, but isn't difficult to manage.
How often should I water my lawn?
The rule of thumb is watering one inch per week, but you can increase that to one inch every three days in consistently hot weather, according to the USDA. Of course, pay attention to the color and texture of your grass and avoid overwatering, which can weaken the roots of your lawn grass.