Make Yard Work Easier With This Tidy Up Checklist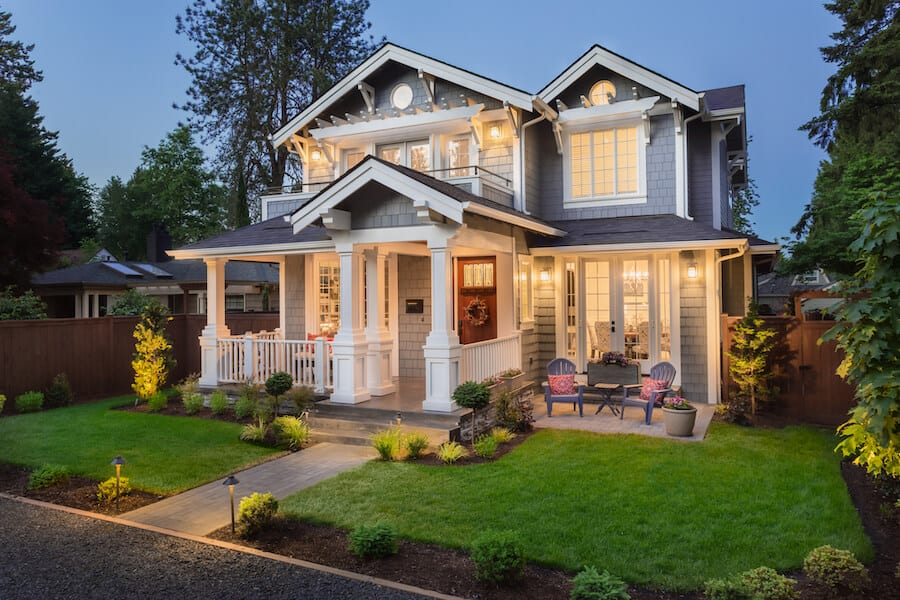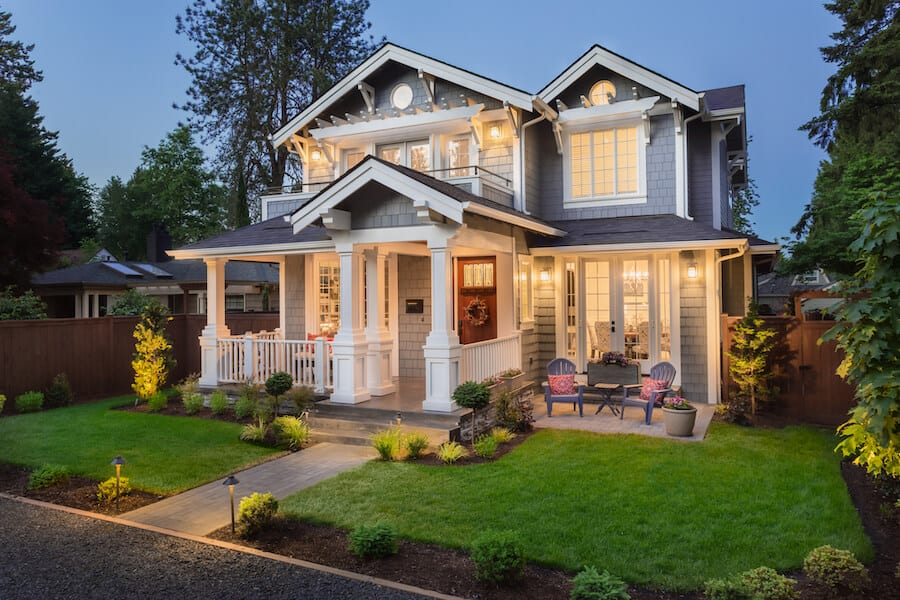 Whether you love yard work and gardening or just see it as a necessary chore, getting organized at the end of the season will make for easy yard work every year. Even in a climate that's warm year-round, organization is still important. It ensures your yard work tools and supplies aren't damaged by the elements while left outside all year.

Tidying up your tools and supplies can not only make yard work and gardening more enjoyable, but it can save you money. Your organization plan doesn't have to be elaborate to be effective. Just devoting an afternoon or two can make a big difference. Organizing your tools and materials before you store them away is simple when you start with this checklist.

[deals-hub-ad]
Invest the time to organize the right way at the right time
When it comes to creating a smooth return to yard and garden work each season, when you organize is almost as important as how you organize. Here's why: for many of us, yard work is seasonal. The tools and supplies get stored after a big push of activity. We might be feeling a little burned out, so tools are put away carelessly and half-full bags of yard materials are tossed in a corner until they're needed again.
When it's time to bring out the lawn tools and supplies again, they're just as we left them: a total mess. Just as we're ready to jump into working on the yard, our enthusiasm screeches to a halt because we need to organize and untangle what we'll need before we start working.
Devote an afternoon to getting your yard equipment organized
An afternoon spent decluttering, tidying up, and organizing can be surprisingly rewarding. When you bring out all of your tools and supplies during your spring clean up or whenever you feel up to the task, you will know exactly what you have accumulated. This is the first step in creating a more harmonious arrangement for your tools. If it helps, create a "tidy up checklist" to make sure you don't forget any tasks.
On the afternoon of your decluttering mission, plan to spend at least an hour or two collecting all of your tools and supplies and laying them out together in one spot outside. Once you have a good handle on what you will be organizing, you can start thinking of storage solutions for each type of item. Know how to clean your yard tools and implement those practices before you put them back up, now and every time you use them in the future.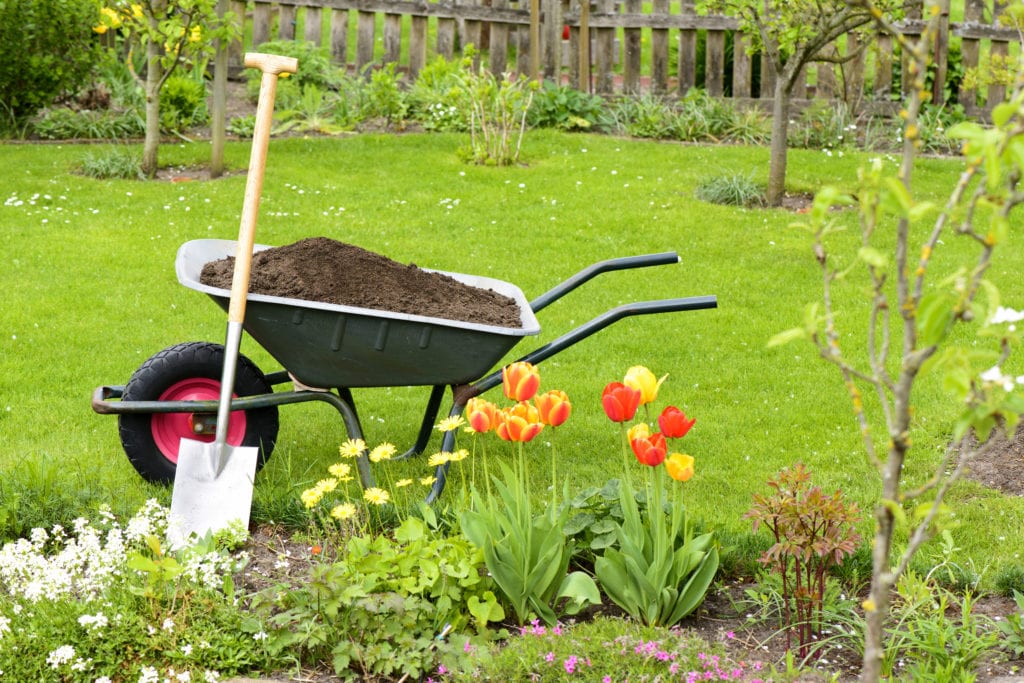 Pare Down Your Gardening and Yard Tools
Before you go shopping for products for organizing your arsenal of tools, review your collection to see if you can free up storage space. We often accumulate half-empty bags of garden products that have dried out or become outdated. Check to see if the products have special requirements for disposal, and let go of the ones you know you can't use in the future.
Broken tools and duplicate supplies are your next focus in tidying up. Unless you work on your yard in a group, you probably won't need more than two of the same tools. Broken tools or products you bought and never used are the next to go. You'll know which items should be removed. They're the ones that bring up a feeling of "should" when you see them: "I should fix that" or "I should try to use that; I spent so much on it." It'll be so much easier to not only store, but also to use items that you enjoy if you eliminate these unneeded tools and supplies that are cluttering your work space.
Create or clean out a dedicated storage spot for yard tools
Tidying up your yard work supplies is more than just organizing and purging. Before you install new organizational systems, your shed or garage needs attention, too. Start by clearing out the space you already use by donating usable items or tossing things that are no longer suitable for use. If your lawn and garden storage area doesn't exist, don't worry. You can still create a functional spot for everything with simple storage solutions.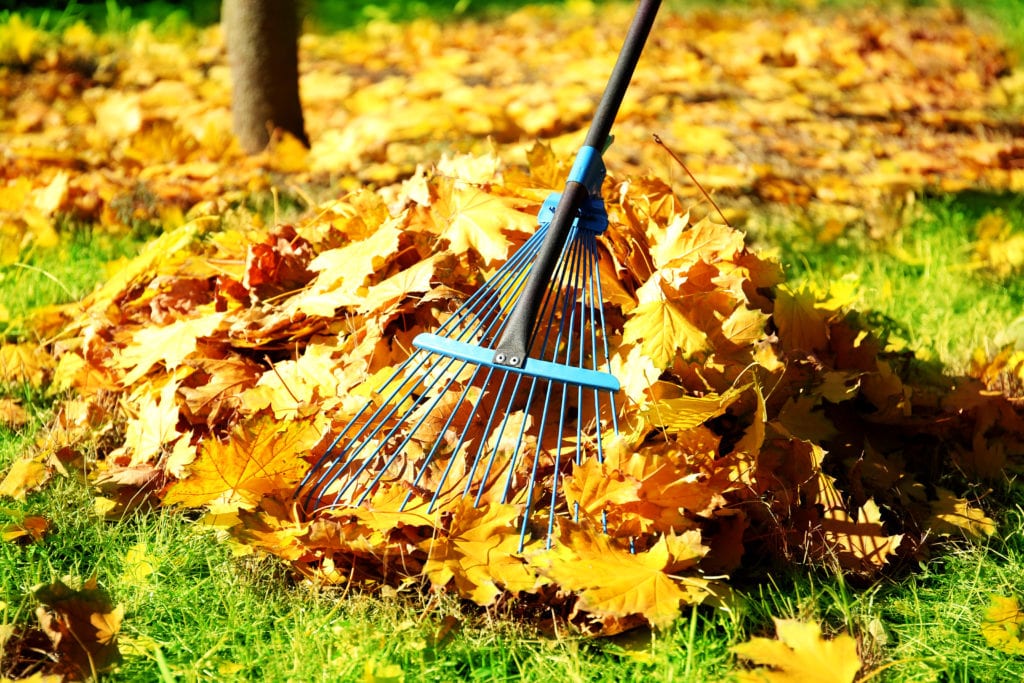 Invest in organizational products so everything has a place
Your newly organized lawn and garden supplies will need the right storage solutions. Garden and lawn tools can be hung up on a garage or shed wall for easy access, so look for hooks and wall hangers. Small tools and gardening supplies can be stored on shelving to reduce floor clutter. Invest in plastic storage tubs for loose items. Labeling everything is the final touch to creating the perfect storage system for your lawn and garden gear. This will come in handy on the next lawn clean up day.
Watch for big sales on products you use each season
Stock up on products you know you'll use in your yard this year before you actually need them. Watch for pre-season sales on lawn and garden products and end-of-season sales for tools. Now that you've organized what you already have, it's easier to see what you'll need for the next season. Create a to-do yard checklist and a landscape equipment checklist to ensure you buy everything you need for the upcoming season. Find out when to start yard work in your area to take advantage of these deals.
The bottom line
"The job isn't done until you put away your tools." This tried-and-true dad adage will finally become clear once you create a smart storage space for your yard tools and supplies. Create a place for everything and put everything in its place when you're done using them. Once you're done revitalizing your yard, clean up tools before putting them away. Remove broken items, supplies for projects you have no intention of taking on, and unnecessary duplicates to know what you have, what you need, and where everything in your storage space is supposed to be.