Find the Best Weed Killer to Achieve Your Lawn Goals This Spring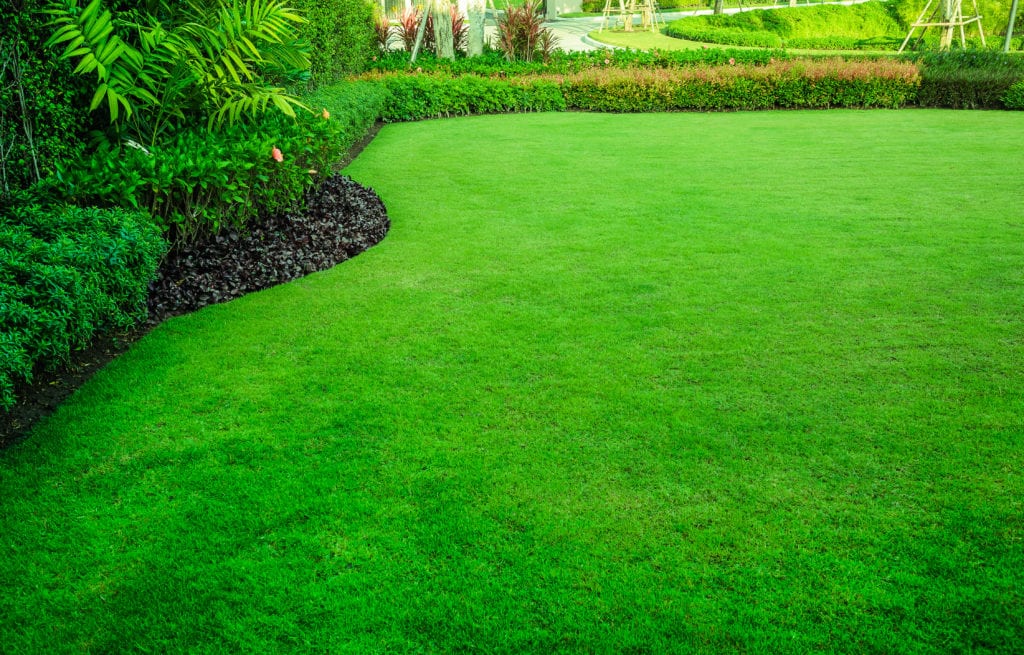 Stubborn weeds can halt progress in your garden and ruin your lawn's appeal. Fortunately, using the best weed killer can rid your yard of intrusive plants. Learn about the best weed killers of 2022 for your specific lawn needs.
Whether you're a gardener, a pet owner, or need to treat a whole yard, there are many products designed to address different lawn weed control situations. These products meet the needs that are as unique as your yard. Here are the best weed killers for lawns.
The best weed killers to use in 2022
After careful research, these are the top seven weed killers of 2022.
Research methodology: To discover the best weed and grass killer, we considered the different weed control needs of homeowners. Therefore, we pursued specific categories, such as finding the most highly rated natural weed killer for individuals who don't want to use synthetic chemicals. 
Also, we kept in mind the interests of gardeners and people with large lawns. While the best products for gardeners are preventative and selective killers, homeowners with large lawns need products that only target troublesome weed species. As such, several "best" categories emerged.
Best overall: Compare-N-Save Concentrate Grass and Weed Killer 
Compare-N-Save Concentrate Grass and Weed Killer takes the title of best weed killer because of its affordable cost of $22 for a 1-gallon container and its excellent performance. Its main ingredient is glyphosate, which kills both grass and weeds. You can use this grass and weed killer on driveways and in yards and gardens, as well as a plot prep product and even for stump regrowth management.
The contents are highly concentrated and can dilute into several gallons of weed killer. Glyphosate inhibits particular plant enzymes and kills the weeds at the source. Its Amazon reviews are positive, with an average of 4.3 stars out of 5 stars from over 3,700 reviews.
Best for lawns: Southern Ag Amine 24-D Weed Killer
Southern Ag Amine 24-D Weed Killer is the best weed killer for lawns. It targets broad-leafed plants so it won't kill your grass. You can safely spray this over your lawn without worrying about killing your lush green grass. This concentrated solution goes a long way. For an average yard, dilute 1 tablespoon of the product into a gallon of water to kill common weeds. It costs around $16 for 1 quart of the product.
Since this weed killer doesn't act on soil, it's safe to plant crops just days after spraying. It's common for use in places where even turf is essential, like golf courses and pastures. The high selectability of this herbicide makes it a lawn lover's dream. Once sprayed, the weeds start to wither in hours and are dead in just three days. This effective weed killer for lawns gets a 4.3 out of a 5-star rating on Amazon from almost 800 reviews.
Best for gardens: Preen Garden Weed Preventer
Preen Garden Weed Preventer is a preventative herbicide that comes in granule form. Put it in the ground after tilling it to prevent nuisance weeds from emerging. This leaves room for desired plants and flowers to grow without invasive weeds popping up. Rain doesn't affect how this herbicide performs and each application lasts up to three months. A 31.3-pound bag of the product can cover up to 5,000 square feet and costs around $45.
This product doesn't kill any existing plants but only prevents new weeds from emerging. Plants and edible vegetation don't absorb this product either. Gardeners are extremely pleased with this product on Amazon, giving it 4.3 stars out of a 5-star rating.
Best all-natural weed killer: Natural Armor Weed & Grass Killer
If you're asking what kills weeds permanently without the use of synthetic chemicals, then Natural Armor Weed & Grass Killer is the product for you. It costs around $30 for a gallon of product. This spray kills 250 types of weeds without the use of poisons and synthetic chemicals. It's safe around pets and children because there are no toxic ingredients.
Natural Armor Weed & Grass Killer is also a fast-acting product and produces results in just hours. Pet owners who use this product have the peace of mind that they're not putting any poisons in the same yard where their fur babies roam. Over 440 Amazon reviews give this weed killer spray 4 out of a 5-star rating.
Best for pets: Green Gobbler Vinegar Weed & Grass Killer
Green Gobbler Vinegar Weed & Grass Killer uses only natural ingredients like vinegar to remove weeds, so pet owners don't have to worry about the health of their four-legged friends. It costs around $25 for 1 gallon. It can wither weeds in just 24 hours after application without using any toxic chemicals.
You can use this nontoxic weed killer practically anywhere in your yard, garden, or lawn. Pet owners and parents of small children especially prefer this product because it only uses vinegar, a natural weed killer, which is not harmful if ingested. It's also convenient since it's ready to use. All you need to do is attach your garden hose to the product and spray the solution over your yard. Over 1,400 reviews on Amazon give this product a 4.3 out of a 5-star rating.
Best for tight budgets: Ortho Weed B Gon Weed Killer
Ortho Weed B Gon Weed Killer gives you the most value for your dollar, costing just over $11 for 1 gallon of yard treatment. It kills broadleaf weeds like dandelions and clovers but doesn't harm the yard if you use it as directed.
This weed killer attacks weeds and unwanted plants at the roots and produces results in just hours. Almost 500 reviews give an average of 3.8 stars out of 5 stars on Amazon. Customers are thrilled with how it targets weeds without harming the grass, making it a quick and easy solution to apply to their yards for effective dandelion control.
Best preventative weed killer: Roundup Concentrate Extended Control
When you want to prevent growth, Roundup Concentrate Extended Control can stop new weeds from growing for up to four months. It costs around $20 for 1 pint of concentrated solution. This is also a dual-acting formula that kills weeds at the same time. Each 1.33-gallon container can cover around 400 square feet, but could potentially cover more square feet if the weed infestation isn't severe.
Since this powerful spray can kill both weeds and desirable plants, apply it with caution. It's a popular choice for walkways, driveways, foundations, and lawn and patio edges. This product gets an average of 4 out of 5 stars on Amazon from over 1,200 reviews.
Things to consider when shopping for the best weed killer spray 
When shopping for the best weed killer spray, it's important to consider a few factors during the buying process. Many shoppers have different preferences regarding the chemical makeup of the weed killer. They also have different needs regarding which weeds to kill. Overall, you must consider four main factors:
Speed – Decide how quickly you need the herbicide to work. Check to find out if the product gives you the results you need in your desired timeline
Selectivity – There are products that kill all plant life or just broad-leaved weeds. Figure out if you need a preventative killer or a spray that just kills existing weeds
Chemical components – Different weed killers can use either organic, natural ingredients or synthetic chemicals
Location you're using the product – Garden herbicide is specially made to treat soil after it's been tilled. Its granules prevent new weed growth while leaving live plants alone
Frequently Asked Questions
What kills weeds permanently?
Many products can kill weeds permanently, including store-bought weed-killing sprays and natural products like vinegar and salt. The most effective weed killers are dual-acting products. This means they kill weeds and prevent new ones from forming in the soil.
Does vinegar kill weeds permanently?
Yes, vinegar does kill weeds permanently and is a viable alternative to synthetic chemicals. Distilled, white, and malt vinegar all work well to stop weed growth.
Will table salt kill weeds?
Yes, table salt will kill weeds. It can also kill other plants like grass. Be careful where you apply salt because it can stop the growth of desired plants by dehydrating their roots.
---