Why Italian-Style Home Decor Is So Popular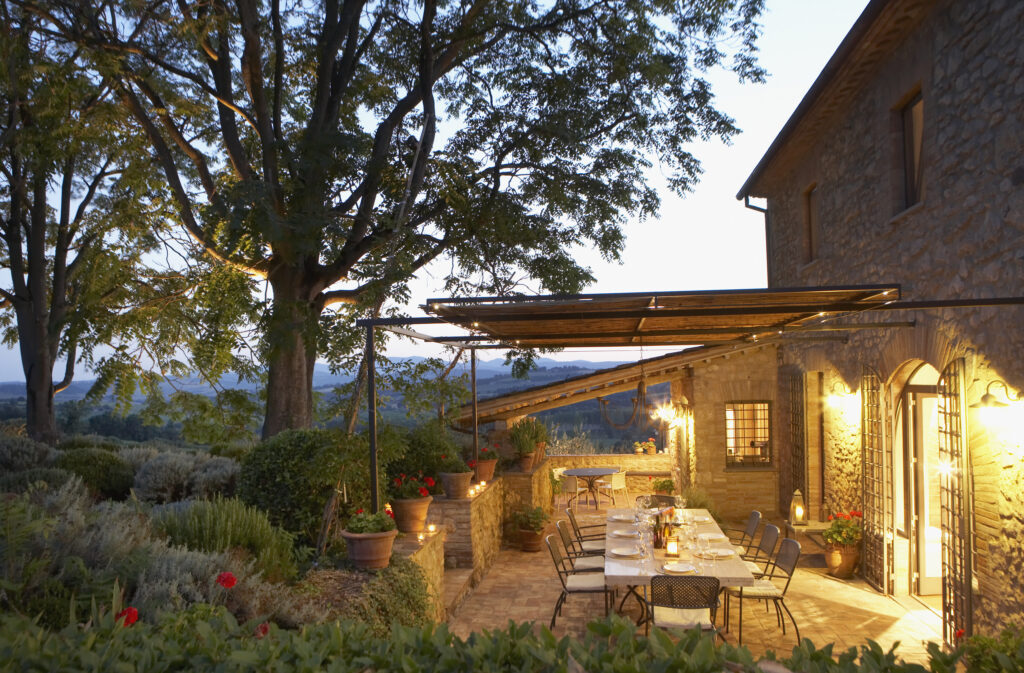 The real question is, Why wouldn't it be? Of course Italian-Style home decor is popular! It is ornate, gorgeously-gilted, elegant and designed of only the highest quality furnishings. Italian design is the epitome of luxury.Historically, Renaissance design and architecture dates back to the early 15th Century in Florence, Italy.  This design was dominated by architectural stone columns and elegant baroque stylings. Fast-forward to today's Italian-Style homes, and you will still see amazing craftsmanship and stunning styles, but there seems to be two prominent schools of design that have emerged— Old World Ornate Italian and Modern Italian.Whether you are a modern design lover or your tastes veer more towards traditional Italian design, you will want to read this article that details all the wonderful offerings of Italian-Style homes—both modern and Old World. Once you are done reading here, you may also want to read, 10 Simple Ways to Awaken Your Interiors With Luxe Details.Here are the reasons why Italian-Style is so popular:
Italian Style: Layered in Luxury
We are not sure if it is a result of ancient Italian history or simply good taste that runs in this gene-pool, but Italian's sure know how to decorate a home.Italian-style homes are not just luxurious, they are literally layered in luxury from floor to ceiling—not a corner is missed. Every detail is top-quality and fine craftsmanship reigns supreme. Old World Italian homes have Murano crystal chandeliers draping from paneled ceilings. Their walls feature ornate trim and one-of-a-kind painted murals, and floors are covered in glossy wood or marble with plush area rugs strewn about for added comfort.Then there are the clean-lined modern Italian homes that may be more minimalist but maintain luxury design through glistening lacquered kitchens, sculptural chandeliers that are still draped in glass crystals, and streamlined furniture that continues the tradition of high-quality.In order to mimic either of these Italian styles you must have an eye for the utmost in quality. You may even want to hire a designer to assist you in this decorating mission, as the last thing you want is a tacky nouveau riche decor—that is anything but exquisite Italian style.
 Italian Style: Supreme Elegance
We are not talking about understated elegance. No, Italian decor is anything but understated, but when properly done, it remains elegant none-the-less.Old World Italian style may sometimes seem over the top to those who prefer a more minimalist approach to decorating, however, the supreme elegance of Italian style cannot be ignored. How can one deny the refined quality of stately columns that border these rooms and the architecture in the arched windows and tray ceilings? If you like the idea of adding columns into your home, then you may also want to read 10 Ways to Use Columns as Design Features in Your Home.This stately elegance travels to every room in an Italian-style home, including the bedroom. Look at this elegant boudoir in the image below; it is saturated in Italian elegance. This is the perfect example to mimic if you want a rich look of layered luxury.
Italian Style: Tile, Marble and Stone
From marble to terra cotta, stoneware of all varieties find its origins in Italian history. Ancient Italian artisans worked this rustic stone into pieces of beauty.   The article, Art of Italian Tiles and Decorative Floors, cites that Italian flooring reached a new level in decorative standards thanks in large part to its marble floor tiles, and that this was greatly supported by the Papacies requesting this tile for their church floors.The geometric designs, color and inlaid artistry of these stone tiles is elaborate, elegant and a must-have in the Italian-style home. Today's elegantly appointed homes cover their floors and walls in this veined, gleaming marble stone, and modern designs take advantage of these shiny stones to add glamour to their minimalist interiors.If you want just a touch of this design, then consider adding an elegant marble tile in your homes entryway, or make your bathroom extra sumptuous by adding marble to the walls and floor. If rustic styling is more for you, then use terra cotta tiles in your home— their colors and textures are a whole other level of  fine Italian artistry.
Italian Style: Gilted in Gold
This is where Italian decor can go over the top for some. However, when done properly the added gilt of Italian design can add that final layer of luxury.Gilt trim is popular in Italian design (both modern and traditional) and shows up everywhere — mirror frames, inlaid in mahogany furnishings and inlaid in tiles. Even the veining in the marble stone reflects this love of glamorous gold (see image below).Another place this gilt style reveals itself is through accessories, and there are a lot of accessories used in these homes. Of course, even these are made of the highest-quality— you will not find some chain store knock-off in an Italian home. Rather, you will find elegant accoutrements that are hand-carved of stone, marble or goldleaf-covered wood and metal. Crystals, glass and mirrors also play a large role in styling these lavish homes. How could one not marvel at these gilt-laden, gleaming homes?
Italian Style: More Modern Design
As mentioned above, there seems to be two prominent schools of design that have emerged out of Italy— Old World ornate Italian and Modern Italian. Most of the home interiors that we have shown up to this point have been quite traditional in design, but modern design most definitely has a place in Italian homes, too. Italian elegance and luxury certainly finds itself in the modern Italian home.Yes, the furnishings are more sleek and less ornate, however the same level of luxury remains through the supreme quality used in these homes. The modern Italian design is more clean-lined, and a bit more black and white than its sister, the elegant traditionalist. However, there remains that added touch that screams luxury, such as an unexpected crystal chandelier, or gleaming accessory that you would not normally find in a minimalist modern home.So, yes, all you modern enthusiasts can still achieve a glamorous Italian interior by using high-quality materials in your design  and by adding a little unexpected glamorous touch in all the rooms of your home.
From 15th Century Florence to today, Italian style remains exquisite. Its use of high-quality furnishings, artistic stone and tile, and gilt stays popular for good reason— the final outcome of combining all these elements results in supreme elegance that will never go out of style.Whether you are a traditionalist or a modernist, an Italian-style home can be yours. Just go for the gusto by buying the best of everything! And if this is unaffordable, then invest in one to two high-quality pieces that will last a life-time, and don't forget to use stone, marble and tile wherever possible—it just screaItalian luxury.