4 Ways to Use Script Wall Art in Your Home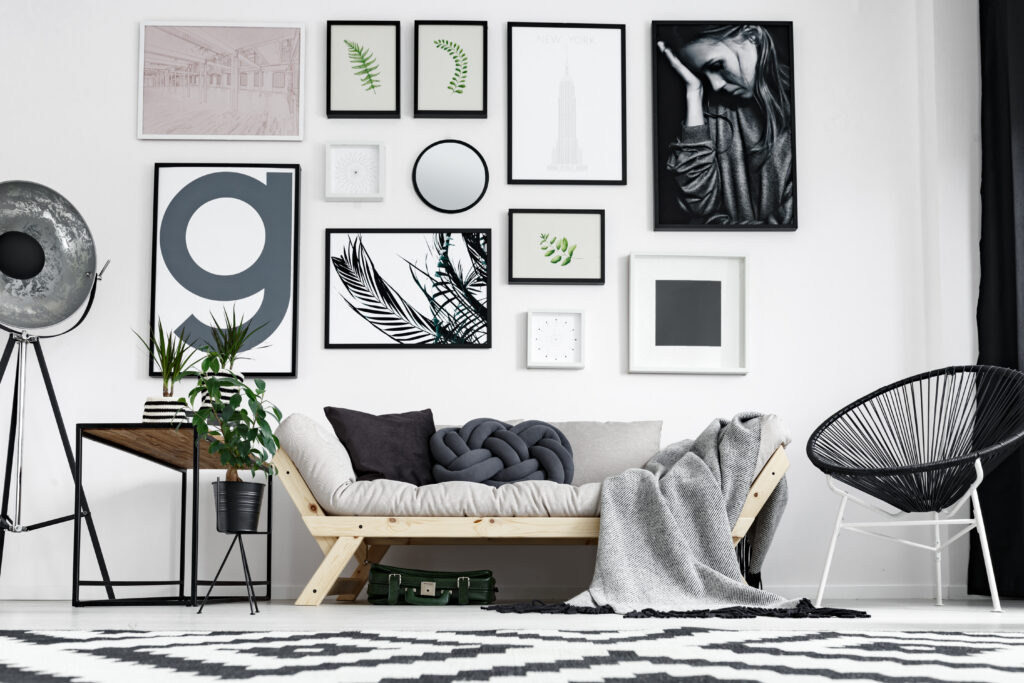 We hope you like the products we recommend. Just so you are aware, Freshome may collect a share of sales from the links on this page. 
Using script in your wall art is a wonderful way to express yourself in your home. You can incorporate your favorite inspirational quotes, excerpts from beloved books or even a more abstract design. You can also use word art as boldly as you want – or as subtly as possible. And depending on how you design the script wall art, it can fit in with everything from the boldest of artsy styles to the most neutral and transitional of spaces.

There are two ways to go about script wall art. Many styles use stencils or decals placed right on the walls themselves. These have a more country look to them so, below, we'll focus on some of the more modern applications of script wall art.

[deals-hub-ad]
Word Themes
You can choose word art for your wall that focuses on a certain theme. The photo above shows how you can even combine different words with an image to evoke that theme. An item like this would be good for a dining area or a kitchen space. Its neutral colors also mean that it would work in a wide variety of home styles, though the slightly distressed style could place it well in rustic chic spaces.
The photo above also shows how choosing a larger print can help create a certain focal point. It's big enough to act as a theme-setting piece to a room's style.
Repurposed Sheet Music
One way to work with script wall art is to find a creative take on another item. An example is the sheet music with a song lyric over it in the photo above. An item like this would hang well by itself.
Another idea for script wall art is to use it as part of a larger art collage or gallery wall style. This allows you to work with many different quotes. Finding smaller script art can also be more affordable. If you need to cover a whole wall, this is a good idea for making maximum use of the space. And a high-contrast collage can also spice up more understated script wall art pieces.
Individual Words
The word art in the photo above is a classy take on script art. Many styles just put stencils or decals on the walls, but using letters on a shelf against a wall adds some depth and dimension. It's not technically wall art, but it's a way to pull off a wall art cheat if you can't hang heavy things due to renter restrictions.
This is also a great idea for theme rooms. It's a neat way to evoke the images of any theme. For instance, words related to the beach and swimming could go a long way in creating a beachside, oceanic theme in a room. For some other ideas, a boho space could have words related to artistic styles or a purely nautical theme could have words related to sailing.
Understated Script Wall Art Hangings
You can also go for an understated wall hanging, like in the photo above. A basic, neutral-colored hanging with a black print style can fit in any room. It especially goes well in a space dominated by crisp, neutral colors.
The photo above shows how a piece like this can also fit anywhere as a classy accent to the space. For instance, this piece went right over a side table where the keys are placed. It shows how you can put inspirational messages in places that people stop at often. You couldso hang an item like this above a coatrack, in front of a desk or by an eating area.