Using Brick Walls as a Design Element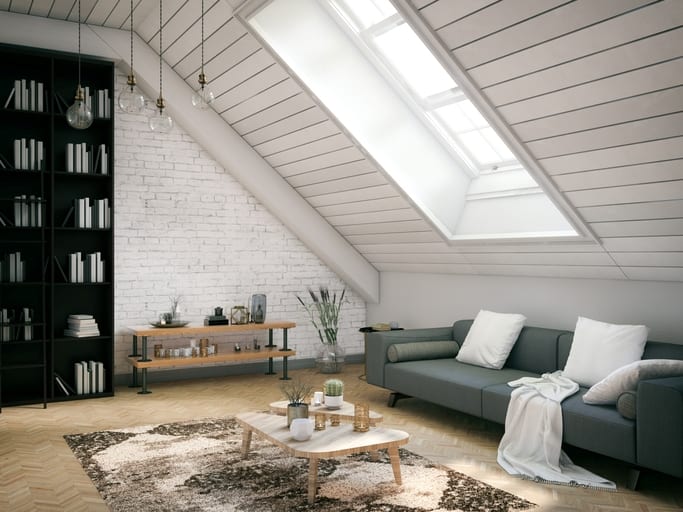 Brick walls add character to any room by serving as a focal point or providing a backdrop that either complements or contrasts the room's other design elements. Whether your style is industrial or rustic, the beauty and uniformity of a brick wall can add texture and beauty. Below are examples of natural, painted, distressed and even faux brick that can either add old-world charm or update your space.
Vary the texture in a room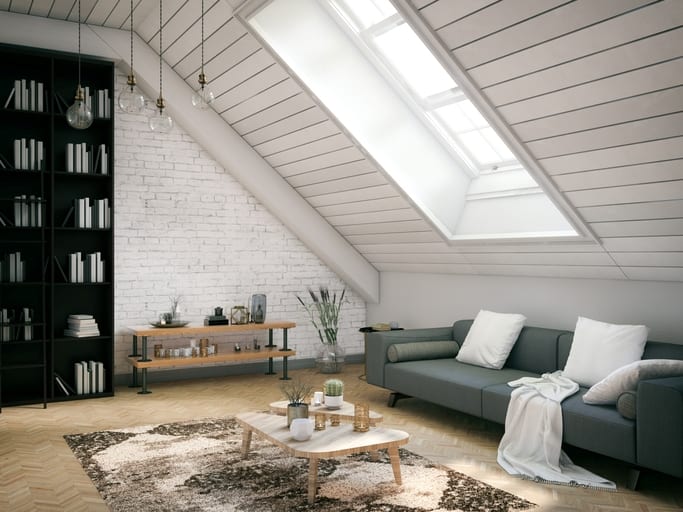 A mix of original and whitewashed brick. Image: asbe/Getty Images
Bethany Adams of Bethany Adams Interiors has used brick walls as design accents in the homes of several clients. "If you're fortunate enough to live in a home with solid masonry walls, selectively exposing the brick by removing the top layer of plaster is a great way to add texture, warmth and character to your space," Adams says.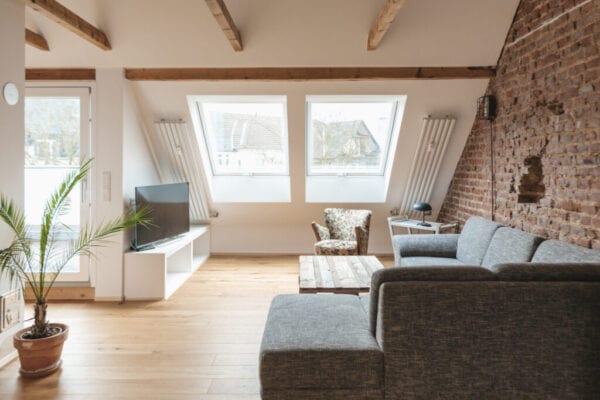 Westend61 / Getty Images
Create a focal point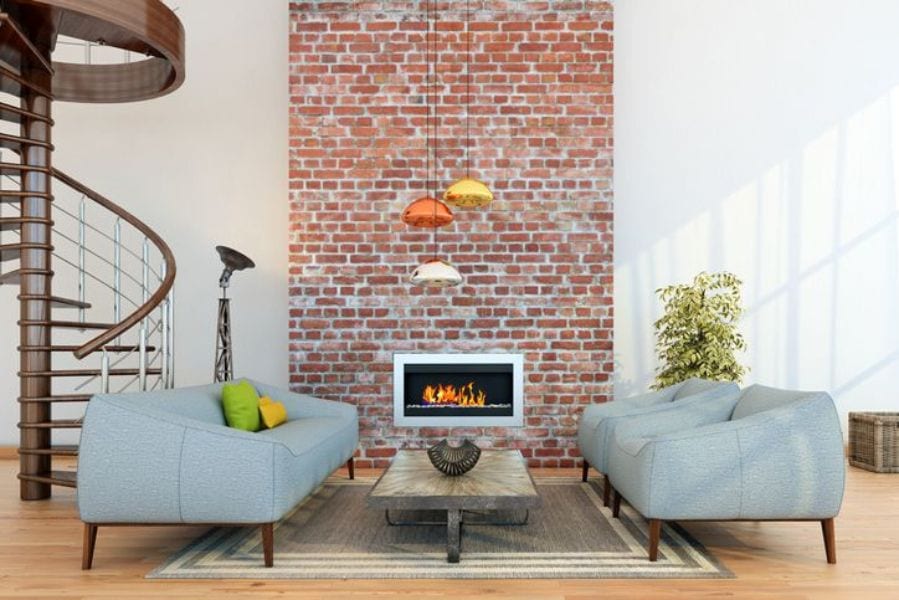 An updated fireplace in the original brick structure. Image: ExperienceInteriors/Getty Images
Marcotte says removing the plaster or drywall on a fireplace wall is another great way to expose brick in a room. "I love exposing the brick and opening the walls on either side, if it's a pass-thru, and having this tower of brick remain for the fireplace wall."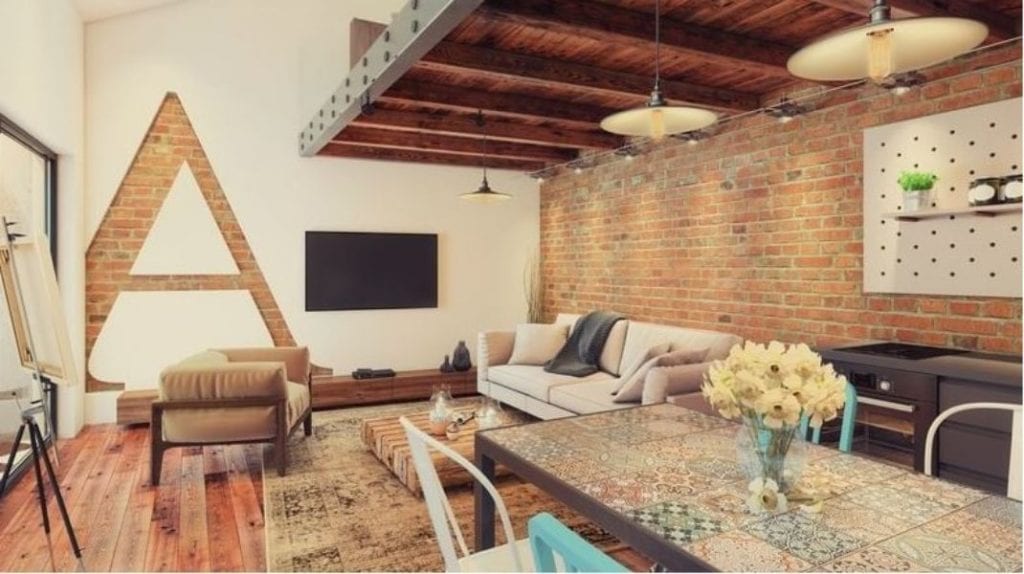 Alphabet bricks. Image: Experience Interiors/Getty Images
If you have a brick wall that has been plastered over, one really cool idea is to carve out a letter of the alphabet in brick (see photo above). However, if you decide to sell your home, that's something you would probably want to cover up before putting the home on the market.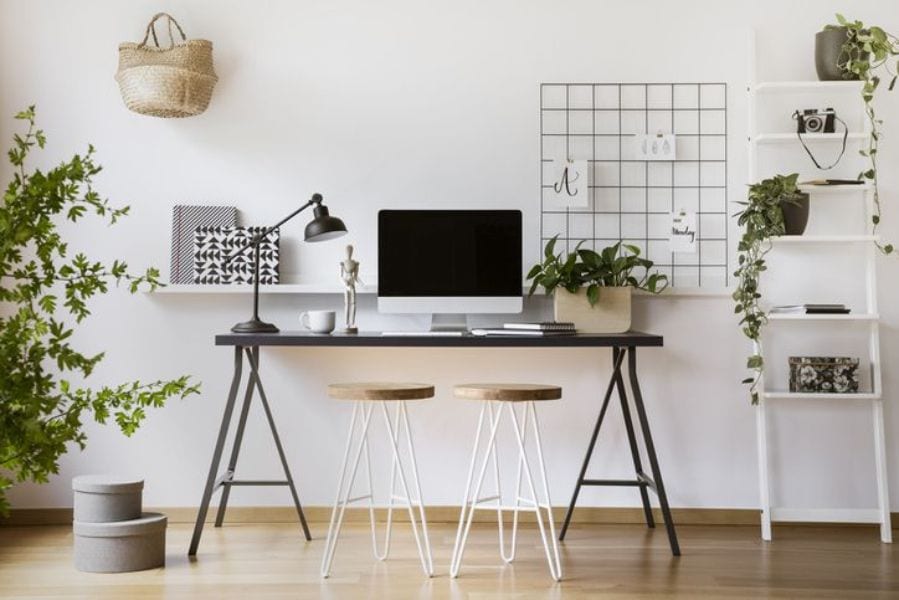 The brick accent wall keeps this room from being bland. Image: KatarzynaBialasiewicz/Getty Images
Adding a brick wall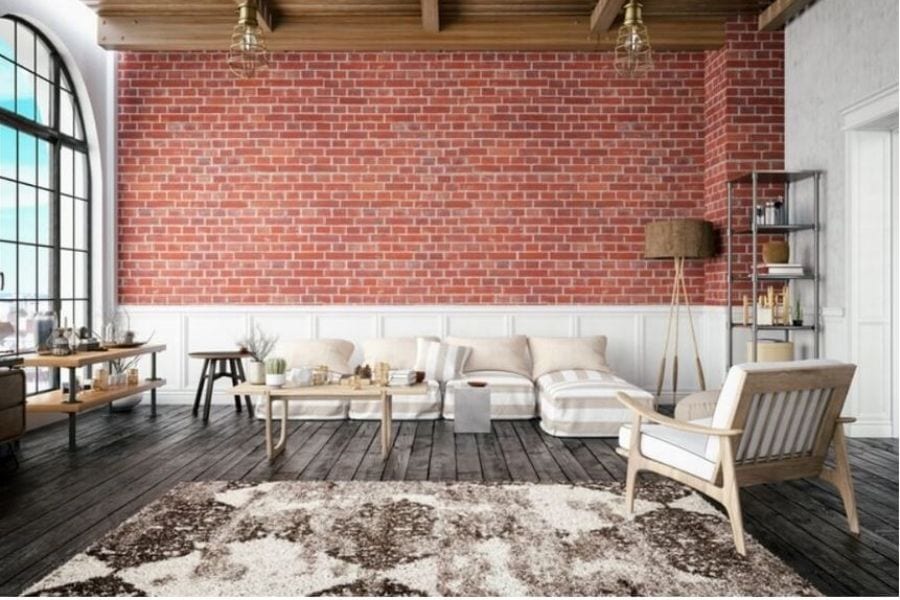 Now, anyone can have a brick wall. Image: asbe/Getty Images
However, if you don't have an original brick wall, you can create the appearance of one. "Applying thin brick tiles (real brick that's sliced thin) is another great way to add depth to an accent wall," Adams says. "Just be careful not to go overboard. Usually, a single accent wall is enough to create impact."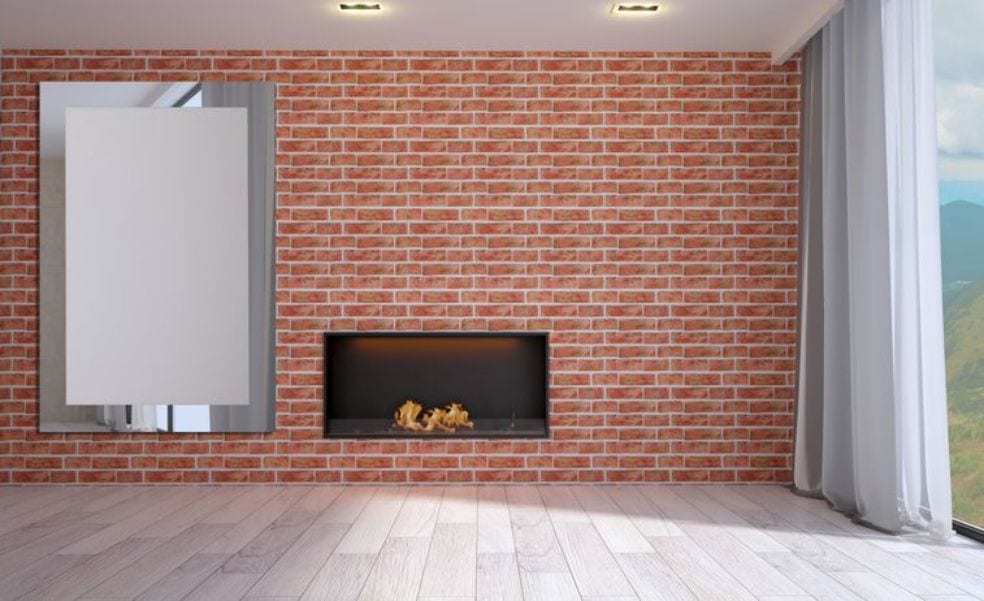 A brick veneer wall can add character to your home. Image: kelllll/Getty Image
Thin brick veneers can add character to almost any room of your home. "Adding a thin brick veneer to existing drywall would be a cool way to give a new home or new walls the texture of an older home," Marcotte says. "It definitely imparts an industrial or loft vibe."
However, there are some cautions for using faux brick walls. "While they are a great way to add warmth and character to a space, you want to make sure you choose placement in your home that makes sense, especially if your home is newer construction," advises Rebecca Rowland of Rebecca Rowland Interiors in Seattle, WA. She says the wall needs to look authentic.
Where to use brick veneers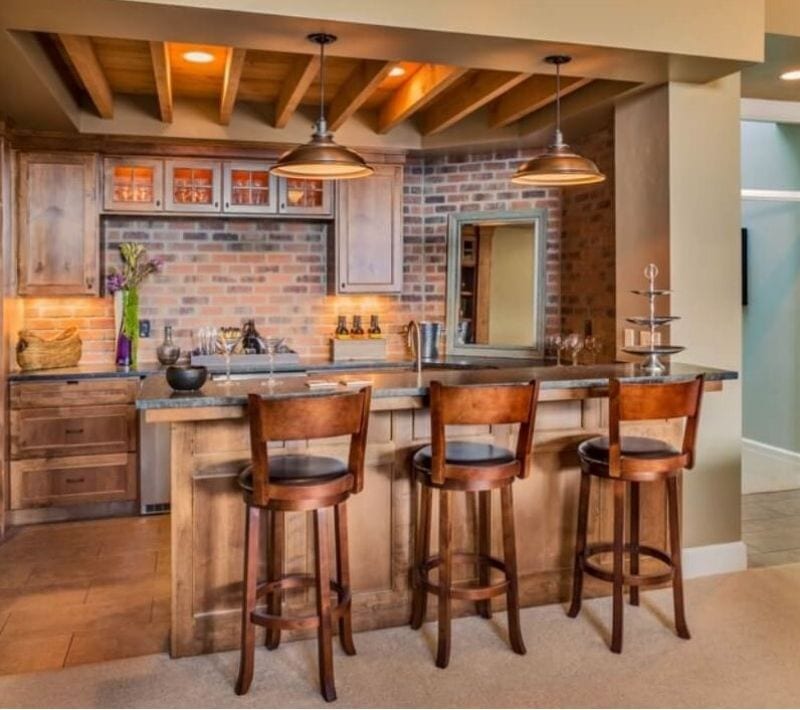 A brick veneer backsplash is easy to clean. Image: hikerston/Getty Images
While brick veneers can be used anywhere, they might look more realistic in some locations. "A kitchen is a great place to incorporate brick, especially as a counter-to-ceiling backsplash above a stovetop," Rowland says. "A fireplace wall also works really well for a brick veneer accent." However, she says that basements are a favorite place for incorporating them – especially among homeowners who want to transform their basements. "It's most believable that there would be a brick wall in that space and it does so much to transform the room, especially when windows are limited."
Varying shades of brick create interest. Image: Sinenkyiy/Getty Images
Rowland says it's also important to choose the right product. "A brick veneer (half brick or thin brick) that you can purchase through any big box home improvement store is much better than a wallpaper that looks like brick," she says.
"Brick veneer is actually made out of the same materials as regular bricks, so if you choose the right place in your home for your brick wall, no one will ever know it didn't come with the house," she says. However, Rowland adds that you need to choose the right color of brick that will match your trim and furnishings.
More brick veneer options
Havwoods International is a company that makes brick veneers called TrikBrik. "TrikBrik is extremely versatile and easy to install since it comes in one square meter panels that are easy to cut," says Allan Singh, General Manager at Havwoods International. Singh says that contractors have used TrikBrik to create the look of exposed brick in bedrooms, kitchens and living rooms and to create the look of a chimney or fireplace. However, Adams warns that trying to add a brick wall to a home where brick is not already one of the architectural features of the house could backfire. "It might be a dead giveaway that it's a decorative addition. No matter how much you love the brick, it will end up looking out of place and could detract from your home's value."
"If you absolutely have to add brick, think about tiling your kitchen or mudroom floor in thin brick," Adams recommends. "That way, you get the look on a surface where it makes sense for just about any home."