Add Architectural Detail with Wainscoting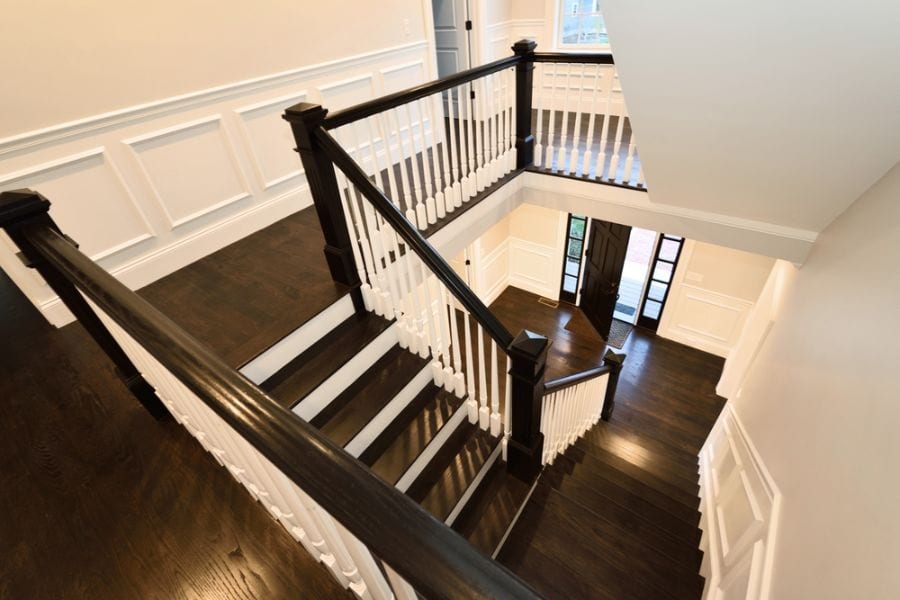 Wainscoting can transform a boring space into a work of art. It can involve raised panels, recessed flat panels and bead board combined with various types of rail and molding. These add interest, style and, above all, a focal point to almost any room. Below are just some of the ways you can use it to create architectural detail in your home.
The history (and pronunciation) of wainscoting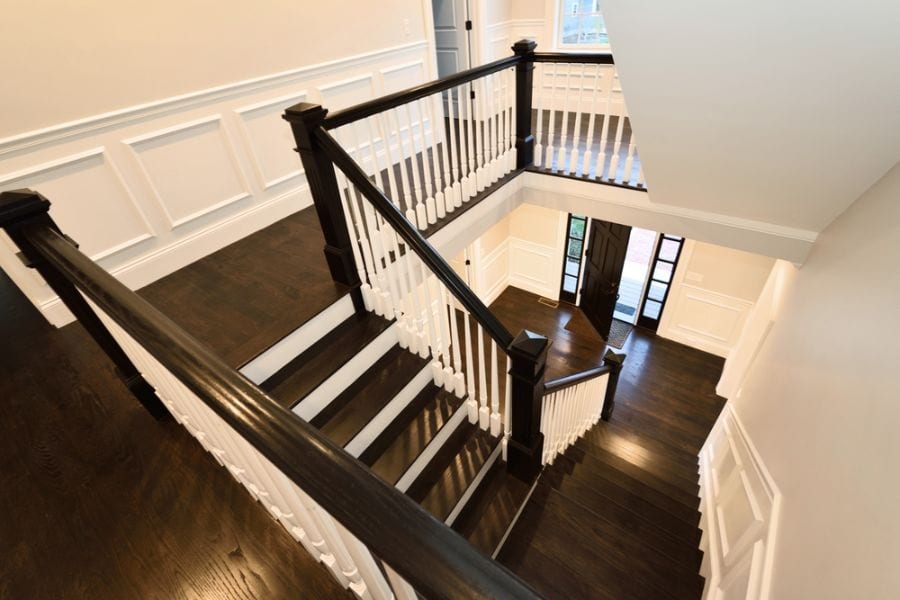 "Wainscoting was originally used to beef up construction in wet areas of homes and businesses," according to Justin Riordan, founder of Portland-based Spade and Archer Design Agency. He says it was most often used in areas like kitchens, bathrooms, dining rooms and servant corridors. "With the invention of green 'hardy' board – which is a water-resistant type of gypsum board, wainscot is purely decorative at this point."
If you plan to use it, Riodan also believes you should know how to correctly pronounce the word.  "It's pronounced 'Wayne's cot-ing' not 'Wayne's coat-ing,' he explains.
Materials and types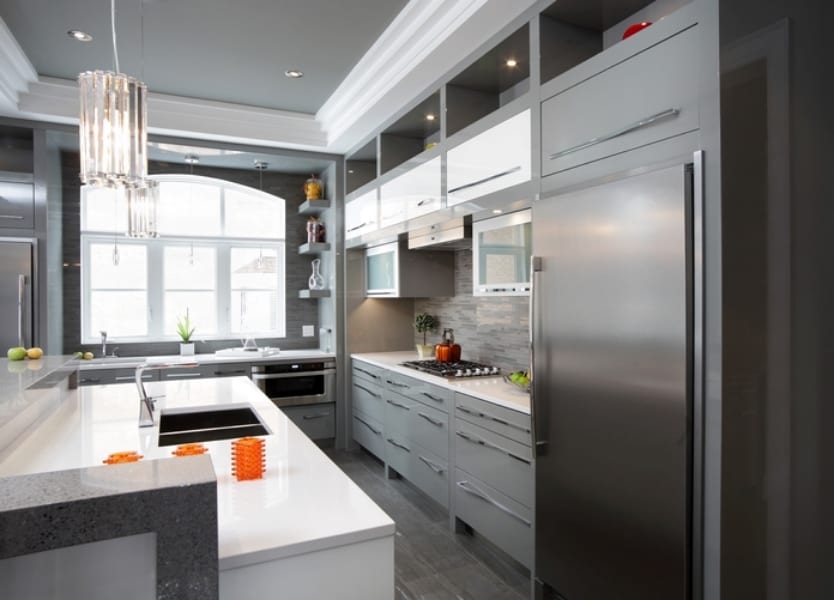 While previously made of wood, Riordan says it is now available in almost any type of material, ranging from tile to wallpaper. "There are many different types of wainscot — the least expensive and more pervasive would be beadboard," he says.  "It's not my first choice, but when a room requires a tough finish and a low cost, beadboard can certainly make sense." Raised and recessed panels are typically the most popular styles of wainscoting.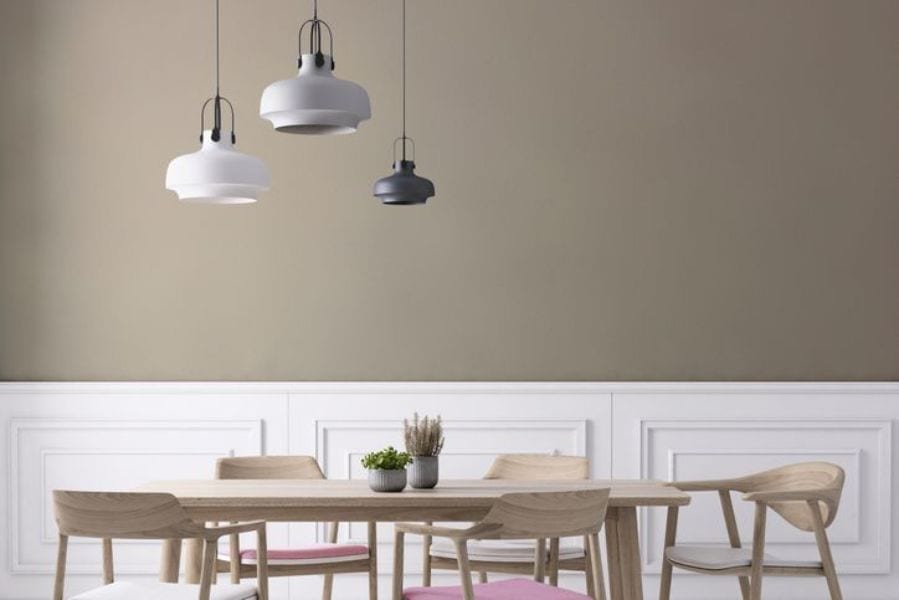 It appears that some people have a liberal definition of wainscoting (myself included). "Wainscoting is often transitioned at the top with a chair rail and with a base board at the bottom," Riordan says. "When applied correctly, wainscoting should run from the baseboard to the chair rail  and it should not be any higher than 32 inches." Riodan explains that if it's higher than that, it's paneling, not wainscoting.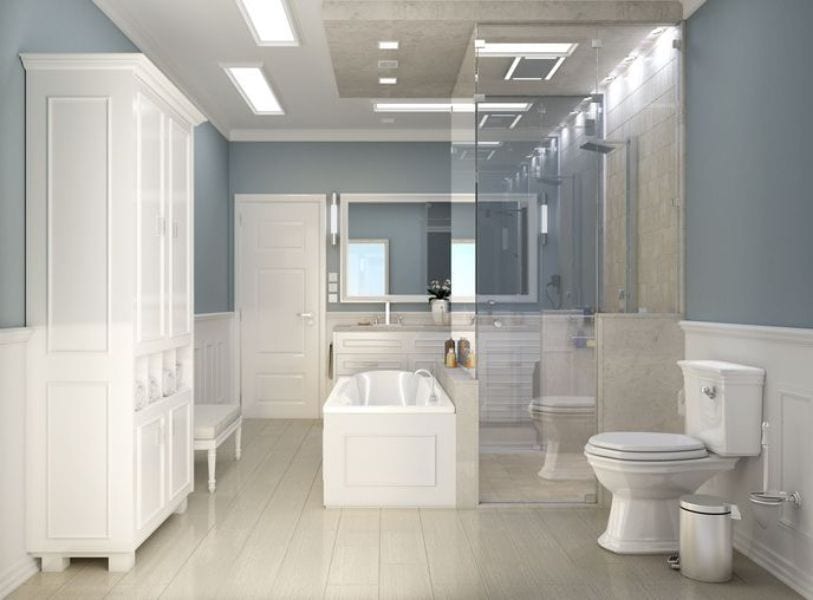 Brian Moloney, owner of The Finishing Company in Richmond, VA, says he commonly installs shadow box wainscoting, bead board wainscoting and board and batten wainscoting. Shadow box, though, is the most popular among his customers. "The shadow wainscoting consists of either a one- or two-piece chair railing with a 'base cap' or panel molding." Moloney says all of the moldings can be purchased at a local big box store or millwork shop.
Wainscoting ideas
Foyer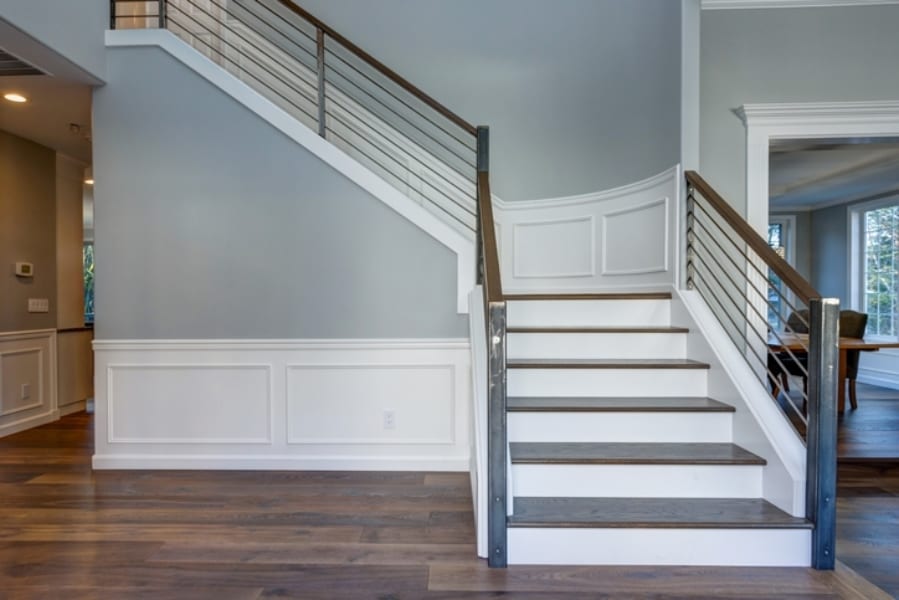 You can install wainscoting in any room. However, Moloney says his customers tend to like it in the foyer. "Homeowners like to make an impression at the main entrance to their home, especially along the staircase," he says. Also, while many people don't think they need a formal living room, wainscoting can create a sophisticated and elegant formal entertaining area.
Dining room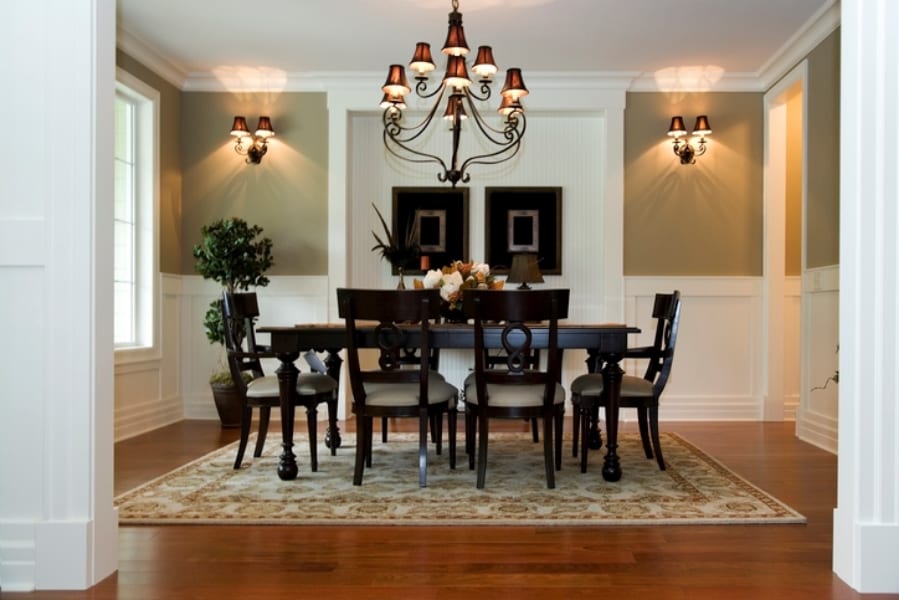 Dining rooms are another popular place to install wainscoting. "Some homeowners choose to continue the wainscoting to the ceiling with crown molding for a more formal look," Moloney explains. "From a functional aspect, the chair railing/wainscot forms a physical barrier between the wall and furniture." Also, when used in breakfast nooks, he says it helps to define the space.
Kitchen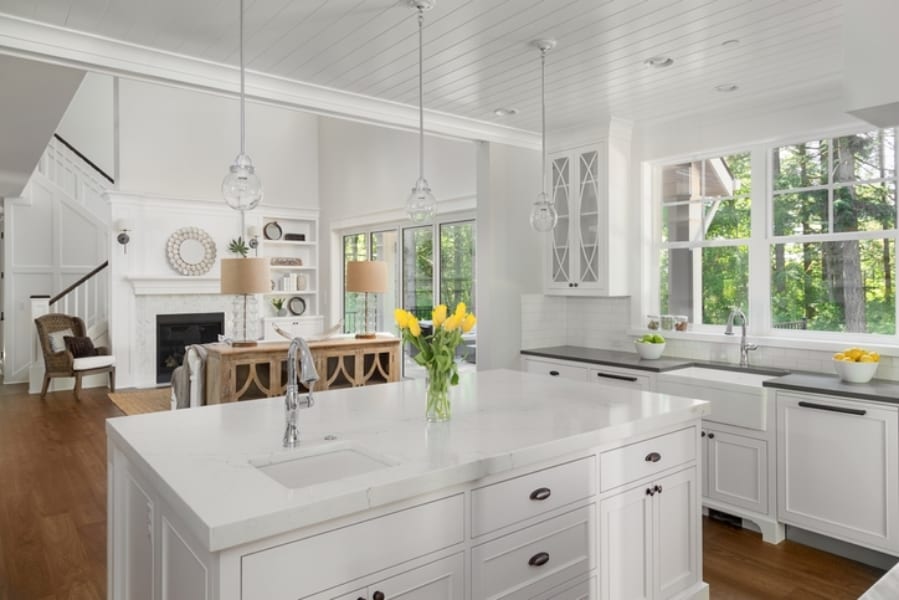 Wainscoting is also popular in kitchens. George Markoutsas, Executive Vice President at The ABL Group in Highland Park, IL, says his company uses it in a number of ways. "Traditionally, wainscoting has been used with beadboard and chair rail, but it extends far beyond that stylistically and can be used in a variety of settings." Markoutsas says it works in styles ranging from craftsman to contemporary. "There really is no limit to how wainscoting can be used, and it truly elevates the space that it's used in to a new level," he adds.
Bedroom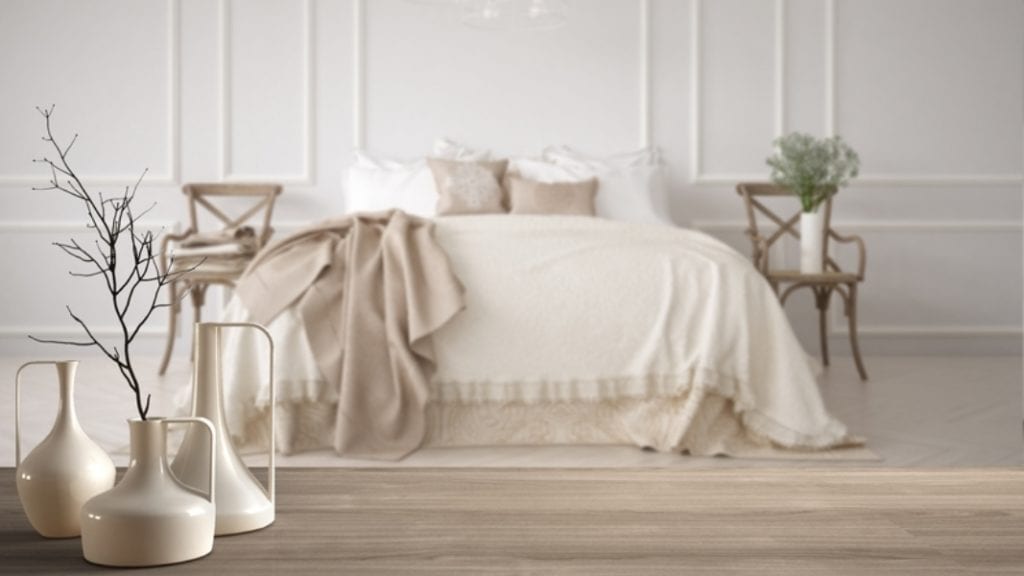 Used in the bedroom, wainscoting also creates a clean and elegant look, especially when used as a headboard. "We have used wainscoting as an accent wall in a bedroom, eliminating the need for a headboard," Markoutsas says.
You can also use it to create separation and frame artwork.
Bathroom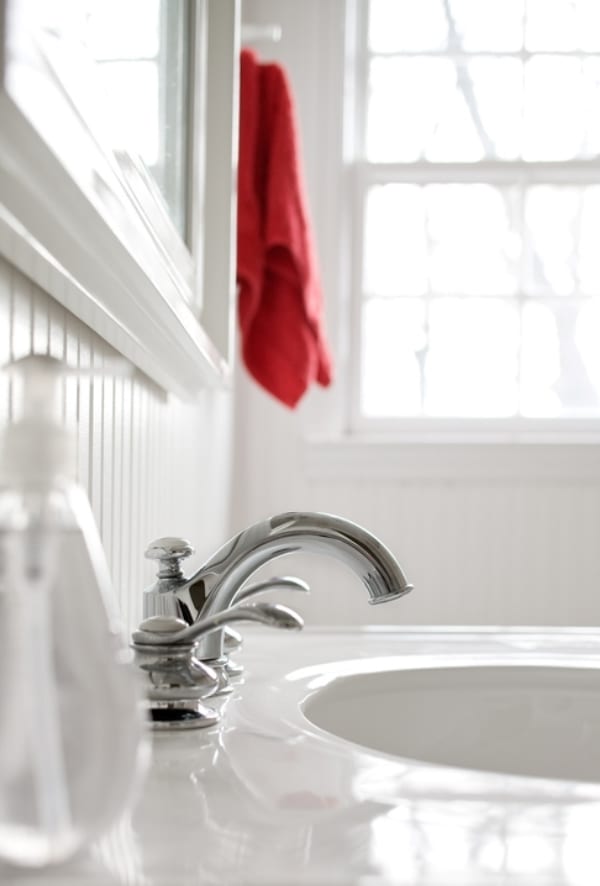 Bathrooms have long been a favorite place for installing wainscoting. "With the popularity of shiplap growing exponentially, we have been replacing traditional beadboard applications in wainscoting to shiplap, giving the space a unique look not traditionally seen," Markoutsas says.
Living room/family room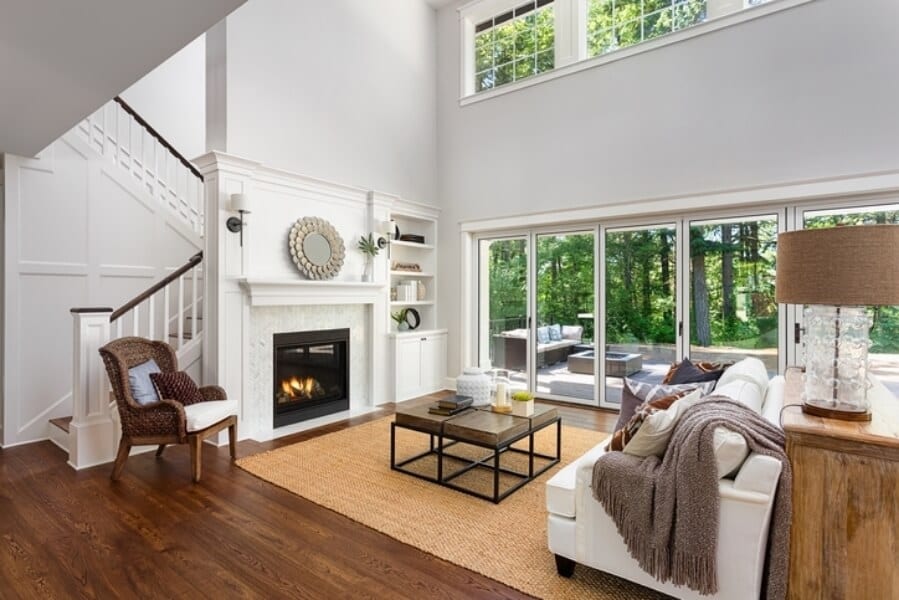 "Height is another aspect of wainscoting that we have seen tweaked with our installations," Markoutsas says. "It is not uncommon to see it being used on ¾ of the wall, especially in spaces that have 9' plus ceiling heights." He says this elevates the space and livens up bare walls that are otherwise dull and boring.
If you have large rooms and spaces, wainscoting can also make them more intimate in appearance. "It can help scale down a large room, and visually lower the ceiling in a very tall room," according to Josie Abate at Ambience Design Group.  "Besides the beauty it adds, wainscoting can help protect your walls from markings, and also cover up existing damage to a wall," Abate says.
What are your thoughts on wainscoting? Would you include it in your home? Let us know in the comments.