How to Declutter: 5 Home Clutter Culprits to Fix Before (and After) You Move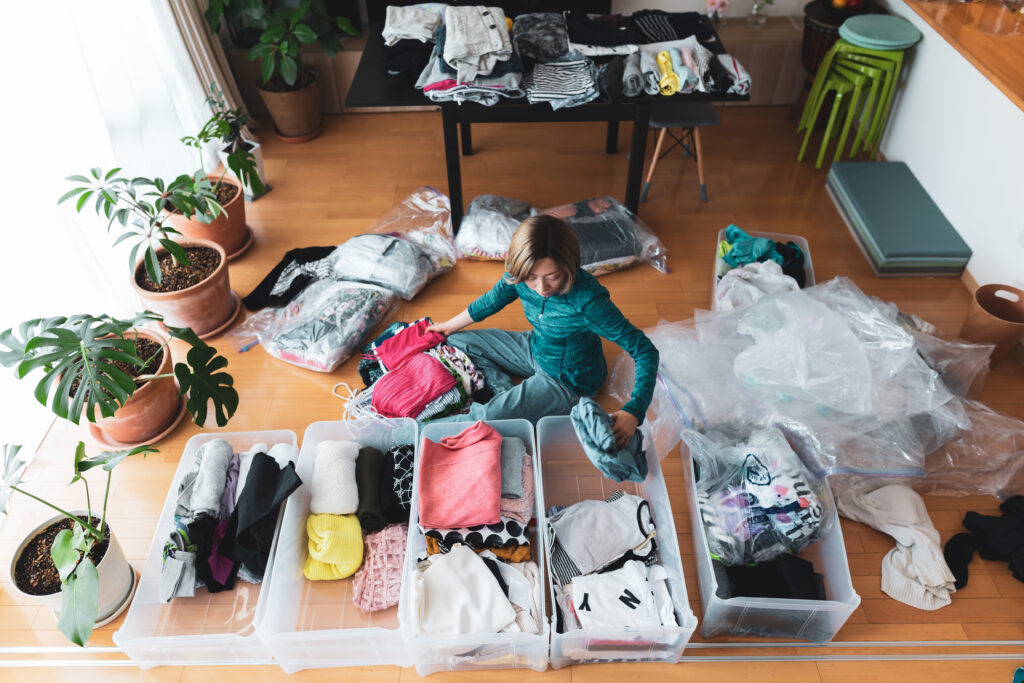 We hope you like the products we recommend. Just so you are aware, Freshome may collect a share of sales from the links on this page. If you're staging your home for sale or have just moved, you probably love the fresh look and feel of a decluttered home. But after some time, life happens and you find yourself accumulating (and overwhelmed by) stuff.Well, home clutter no more! We'll show you how to declutter your space by looking at the most common home clutter culprits and how to fix them, before and after your move.
Clutter culprit 1: Crowded kitchen countertops
The biggest home clutter culprit is often the kitchen countertops. Why? Items left here have nowhere to hide and are the first thing you notice. Instead of appreciating the gorgeous and well-thought-out selection of Quartz surface, you see the vitamin collection or stack of bills. Here are some ideas on how to declutter the most visible part of your kitchen for a fresh and open kitchen space.

[deals-hub-ad]
How to declutter your kitchen:
Check out how this home conquers kitchen counter clutter:
Clutter culprit 2: Crowded, dusty bookcases and shelves
Bookcases are the perfect organizational furniture. Whether you're living in a small studio or a large home, chances are bookcases or wall shelves are an important element in your home. But over utilizing your bookcases by loading them creates a crowded, cluttered effect. Luckily, there are simple design secrets to maximize your bookcases and shelves — while still displaying your belongings artfully.
How to declutter your bookshelves:
Here are some other ideas on how to organize your bookcases or shelves:
Clutter culprit 3: The drop-everything entryway
The entry area might be the busiest place in your home. It's likely to house a collection of shoes for all seasons, kids' backpacks, sports equipment and more. A cluttered entry hall makes it harder to find your keys and other things you need in the morning. But with a little planning you can declutter and beautify your entrance, no matter the size.
How to declutter your entryway:
Here are other ideas for how to declutter and organize your entry:
Clutter culprit 4: Overloaded closets
An overloaded closet creates a couple of problems. It makes getting ready or finding what you need harder than it needs to be. And if you're closet is overloaded, chances are, some of its contents are lying around the room. At worse, things that can be stored in the closet for a clutter-free home end up in plain view.
How to declutter a closet:
This is one of the most organized closets ever. Steal some of these ideas for yours:
Clutter culprit 5: A garage where only boxes park
Do you have tons of boxes filled with items you rarely use in your garage? Is there a treadmill or a collection of bikes and sporting goods collecting dust? Do you wish you could actually park your car in your garage? Much like the tips on how to declutter a closet, an organized garage starts with deciding to toss, sell and donate items you rarely use.