10 Floating Shelves to Create Contemporary Wall Displays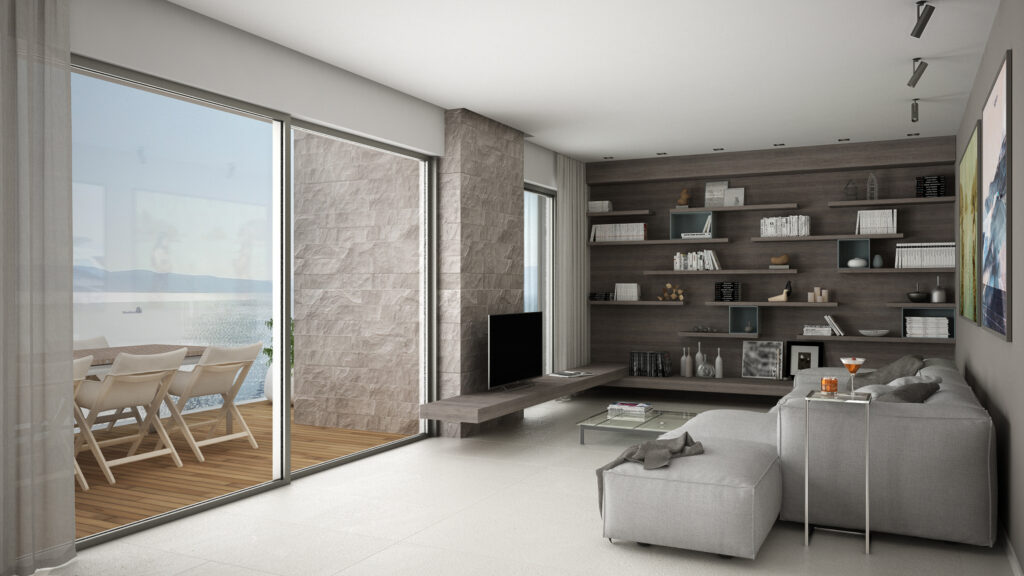 The products featured here are independently selected based on thorough research from our editorial team. If you buy something through links on our site, we may receive a commission.
Floating shelves are a sleek, contemporary solution to dress up a blank wall while adding a little extra storage or display space. Affordable and easy to install, floating wall shelves appear to jut out of a wall in a modern, minimalist way. Whether you add floating shelves to your home as wall décor or additional storage, remember that the art is in the display. Floating wall shelves can be used in many ways; for example, they can:
Display framed photos
Create a color-unified collection
Hold vases or a candle arrangement
Hang in a stacked group for organized storage
Be placed over a work area to clear clutter
Replace nightstands in a small bedroom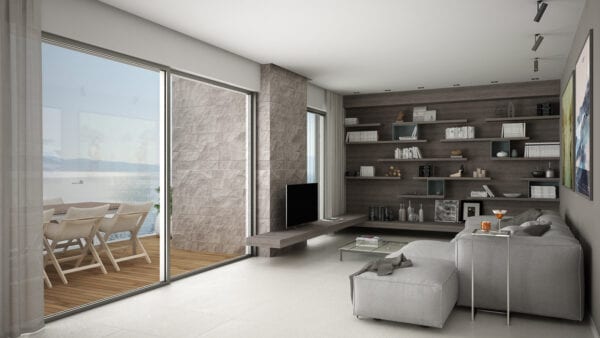 ArchiViz / Getty Images
Regardless of how you use a floating wall shelf, keep the display items organized, to a minimum and artfully arranged.
Below are our 10 favorite floating shelves to have now
Two sizes (both 5.5″ H): 5.5″ W x 5.5″ D and 7″ W x 6.5″ D ($13-$15)Click here to buy at Amazon.comFor a cool, stacked-book effect, Umbra's Conceal Book Shelf seems to defy gravity. It's available in two sizes, small for a single stack and large for a double stack. Try one for displaying cookbooks in the kitchen or a favorite book collection in a home study.
2. Container Store Espresso Profile Shelf
Three sizes (all 5.75″ D x 0.75″ H): 24", 36"and 48" W ($20.99-$26.24)From thecontainerstore.comThis sleek Espresso Profile Shelf adds a unique touch to contemporary homes. It features a rich espresso color and deeply beveled edges. Try a grouping of these in various sizes to display your favorite objects.
Two sizes (both 8″D x 5″ H): 24″ and 36"W ($79-$99)Click here to buy at westelm.comClean and simple in a white lacquer finish, West Elm's Wedge Shelf has a steel-bracket inner frame to keep it sturdy.
4. CB2 Sterling Wall Mounted Shelf
23.5″ W x 7″ D x 4.75″ H ($59.95)From cb2.comAdd some Hollywood glamour to your walls with this sleek, reflective and minimalist floating shelf.
20″ W x 20″ D x 23.75″ H ($400)Click here to buy at wayfair.comPerfectly designed for a neglected corner, the Franklin Corner Shelf comes in three color stains to match your decor: maple (shown), walnut and cherry.
6. Ikea EKBY MOSSBY Stainless Shelf
Two sizes (both 2″ H): 31" W x 7.5″ D and 47" W x 11″ D ($19.99-$29.99)Click here to buy at ikea.comThese affordable and durable stainless floating shelves are a fantastic addition to a kitchen or anywhere some shine or an industrial touch is needed.
7. Crate and Barrel Styles Glass Shelf with Brushed Silver Brackets
Two sizes (both 5.5″ D x 0.75″ H): 24" or 36" W ($89.90-$99.90)From crateandbarrel.comWhen wood looks too heavy for your room's walls, try glass floating shelves, like the Styles from Crate and Barrel. Made of tempered glass and brushed nickel hardware, these shelves are contemporary and unique.
8. Room & Board Float Box Wall Shelf
Three sizes (all 6″D x 5″ H): 12", 24" and 36" W ($139-$189)From roomandboard.comRoom & Board's Float Box Shelf is handmade in the USA in your choice of beautifully grained American walnut (pictured) or maple. The boxy design makes a bold, modern statement.
17.8″ W x 6.1″ D x 1.6″ H ($140)Click here to buy at lumens.comGroovy and modern in durable PPMA plastic, the Shelfish Shelf is available in colors including Tangerine, Sunset Blue, Crystal, Amber and Smoke. The translucent appearance of this floating shelf gives a wall a splash of color while still appearing light and airy. For a unique look, mount a color combination of your choice.
10. Envision Aluminum Floating Wall Shelf by Peter Pepper
Eight sizes (all 8.25″ D x 1.75″ H): 12", 24″, 36″, 48″, 60″, 72″, 84″ and 96" W ($61.99-$434.99)From allmodern.comLight and sleek, this floating shelf comes in a variety of sizes for all your needs. Made of aluminum, it's easy to mount and surprisingly sturdy, all while creating a minimalist, floating space for your collection.Take a look at your home to determine where you can use a floating shelf. Adding one or a few is a quick and easy project that will infuse your walls with the latest trend in contemporary design. Which floating wall shelf do you like most?