Arched Doorways Add Interest and Beauty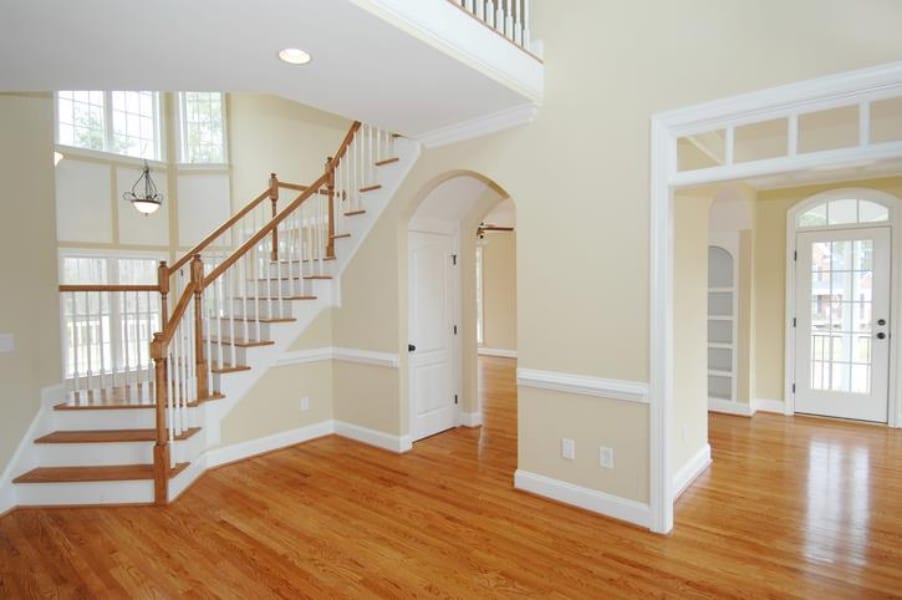 Straight lines versus curved lines. In a study published in PNAS, participants were more likely to label a room as "beautiful" when it had curves than when it only had straight lines. Straight lines certainly serve a purpose, but they can be formal and predictable. On the other hand, curves add a level of softness and interest. Arched doorways are one way to add soft curves and elegance to any space. Below, we've listed some of the ways to use arched doorways in your home.
Highlight entrances and corridors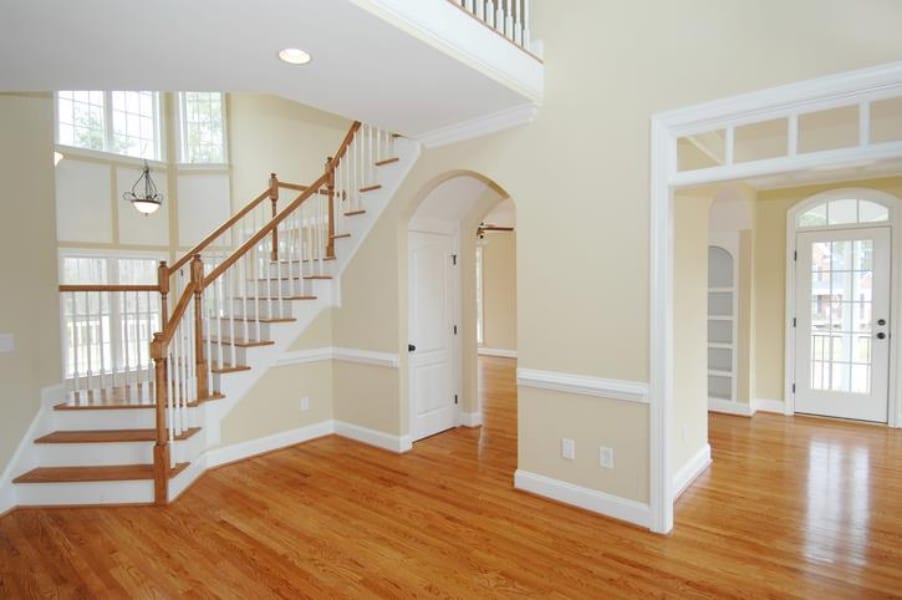 EricVega/Getty Images

[deals-hub-ad]

"When you are refurbishing a historic property, arched doorways are a welcome change and distinguish more important and grand entrances and corridors from mere utilitarian corridors," says Michael Schienke, Director and Chartered Architect at VORBILD Architecture in London.  However, he doesn't think this look would work in every type of design. "In new and modern properties, creating an arched doorway seems rather unnecessary," Schienke explains.

"External double doors with arches in traditional properties enable more light to enter the building. Usually, you would have a fixed glazed panel there," Schienke tells Freshome. And the type of repeating archway style shown above can help you create a grand entrance with your entryway.
Add a Mediterranean vibe
"Once a staple in older homes, arched doorways can help achieve various architectural styles and are essential for implementing Mediterranean design styles including Spanish-Style Villas, Spanish Colonials, Italian Renaissance, and Renaissance Revivals," says John Lum of John Lum Architecture in San Francisco. Lum is the architect for the photo above. "And if you don't have a particular design style, arched doorways will add an element of play to your desired look," he says.
Provide contrast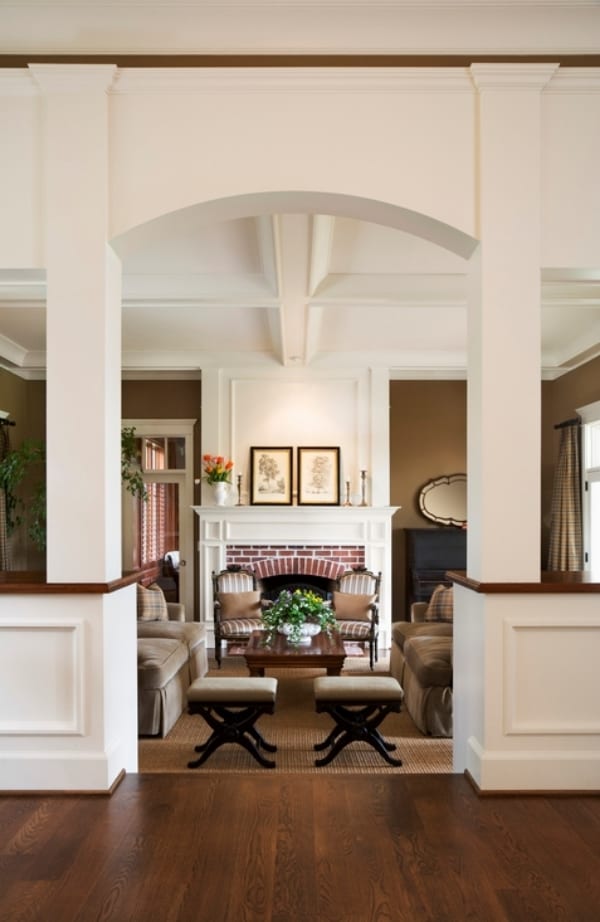 Fuse/Getty Images
Sometimes, arched doorways serve another design purpose. In the photo above, the curved archway serves to contrast the square design on the ceiling, columns, fireplace mantel and the room's square furniture.
Create a pattern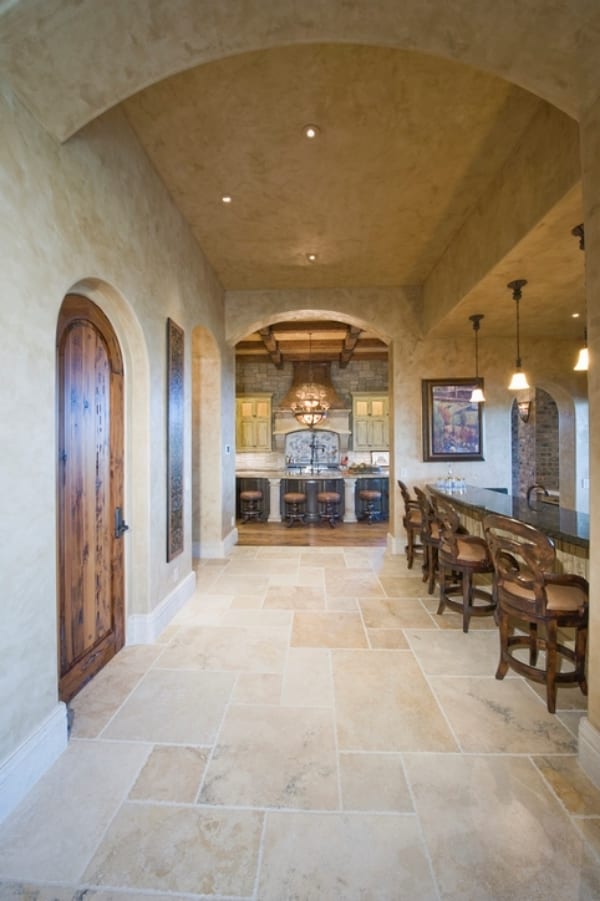 Mood Board/Getty Images
In the photo above, the arch in each doorway is repeated in the round chandelier and pendant lights, as well as the round barstools in the adjacent room and to the right.
Infuse elegance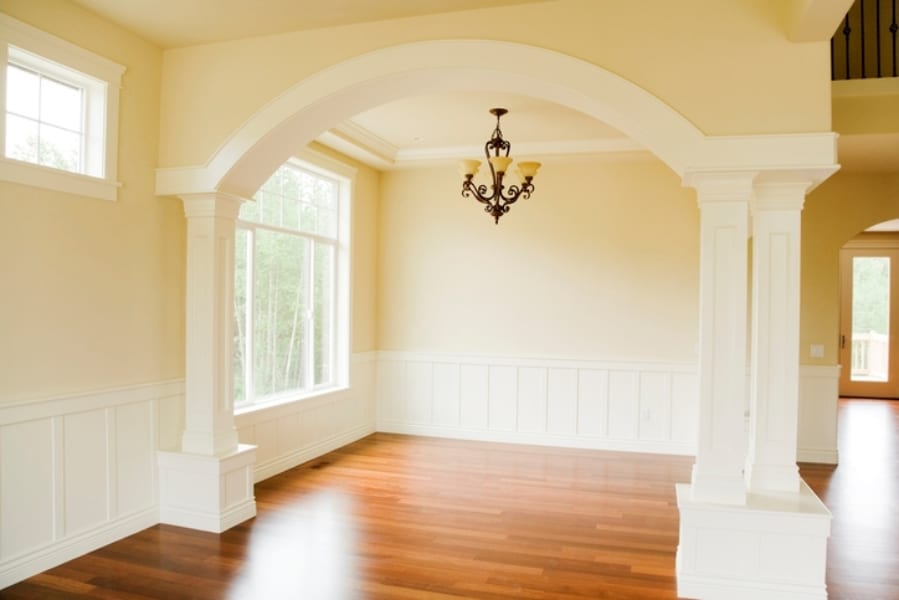 akurtz/Getty Images
If you have a formal dining room and/or a formal living room, arched doorways can add to the elegant look you're trying to achieve. In the photo above, the magnificent arched doorway contributes to the grandeur of the room. The archway also complements the architectural details on the columns, walls and windows.
Making your own archway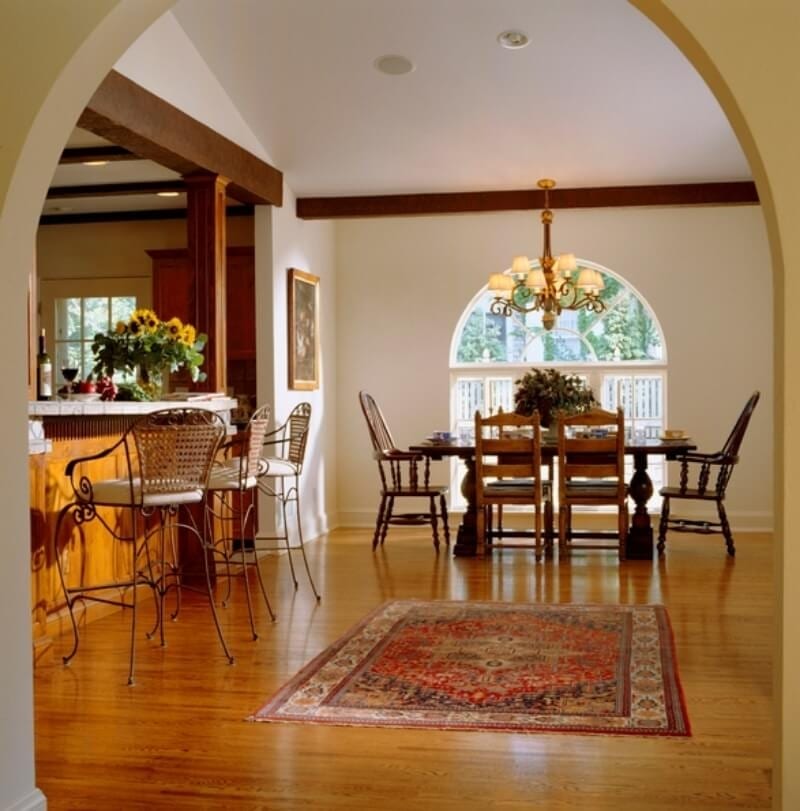 Fuse/Getty Images
"For the DIY-er who has moderate carpentry skills, changing from a rectangular door to an arched entryway is fairly straightforward," Lum says. "Be aware that drawing out the arc takes some precision as you want the radius to be symmetrical throughout its span."
However, once the archway is made, he says it's simple to frame it out. "For homeowners working with a professional, be mindful of scale, proportion and function, as the arch may lower the entryway height by an inch or so," Lum advises.
You can also convert a square doorway to an archway with products like CurveMakers Arch Kits. In the photo above, several square doorways were converted into archways. The kits typically include two columns and one top header (you can choose between round or elliptical headers). Depending on your budget, you can choose between paint-grade MDF or solid poplar wood. Homeowners can also add architectural details with these types of archways since the columns include a plinth block, column casing and capital. You'll need to measure your opening to ensure that you order the right size.
The directions in a nutshell: if you have any existing trim, remove it from the doorway. Using the arch template, cut your arch shape. Finally, install prefab arch kit.