8 Creative and DIY Headboard Ideas For a Dreamy Bedroom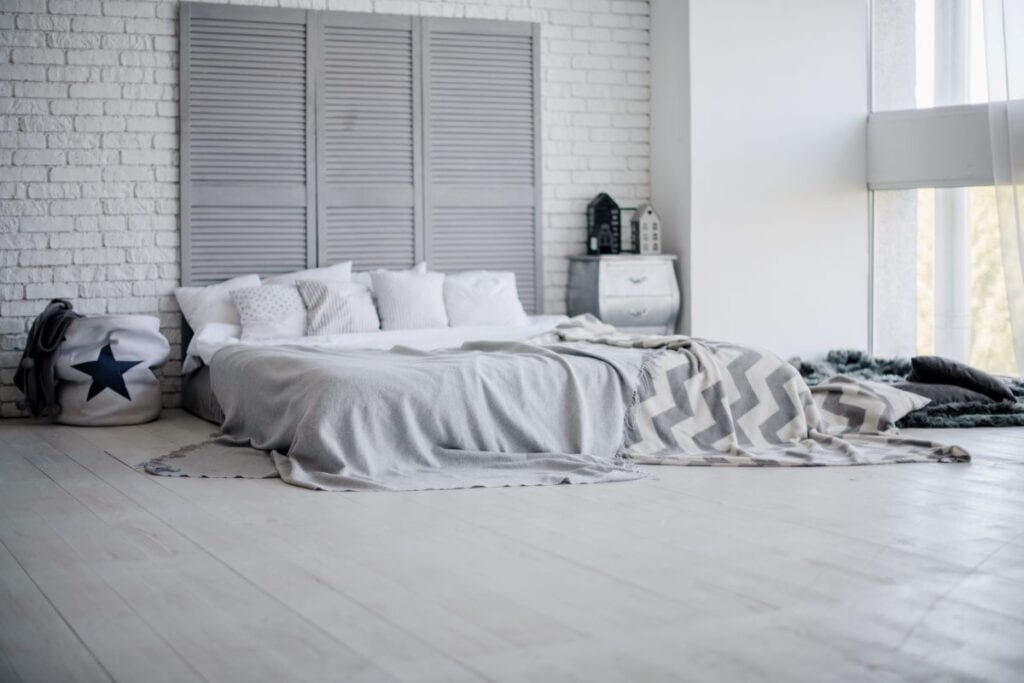 Whether rustic, romantic, edgy or classic, your headboard is the focal point of your bedroom and does the most to set the tone for your nighttime oasis. Choosing the right headboard is an important design factor — but that doesn't mean you're limited to what you see in the design studios or furniture showrooms.
Headboards, as impactful as they are on your room's design, are actually one of the easiest bedroom components to make yourself. Headboard ideas are as limitless as your imagination, but they essentially fall into five categories: wood, fabric, metal, free-form and art-based.
Once you've decided on the feeling that you want from your headboard, take an honest look at your budget, time and comfort level with DIY projects. Then peruse our photo gallery for some inspiration, and make the headboard you've been dreaming about.
8 Headboard ideas
Wood headboard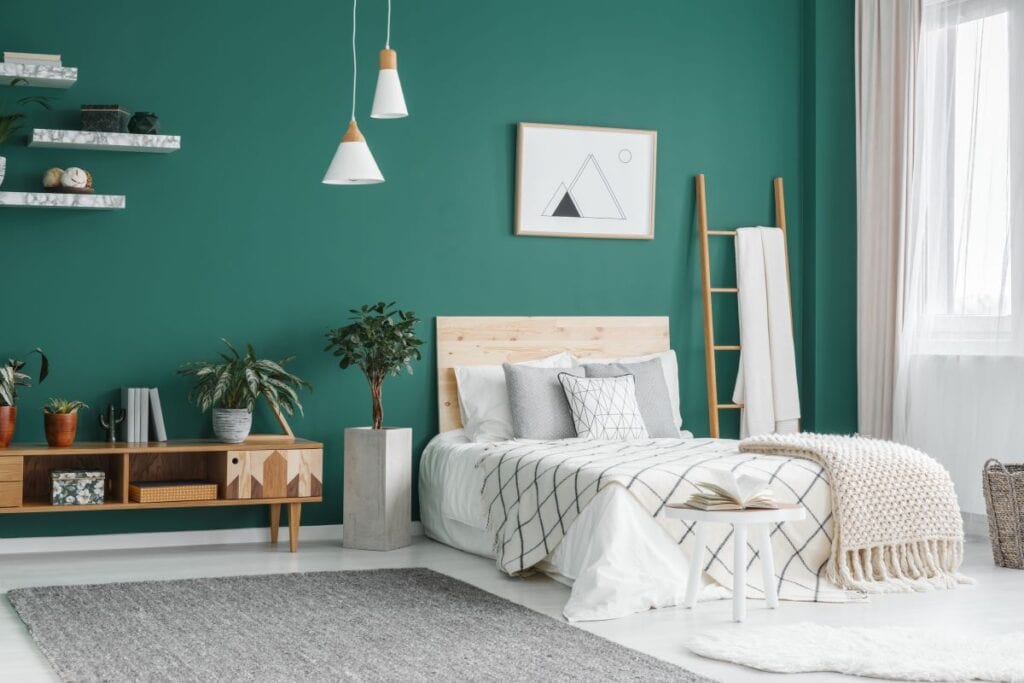 This is probably the first thing you think of when you think DIY headboards. Pallets, doors, shutters, window frames, fireplace mantels and barn wood all make excellent backdrops for your bed, and the versatility that wood offers for your bedroom is practically endless.
For example, you can make a beautifully stained masterpiece or repurpose some chipped vintage door frames to set the tone for your bedroom. Weathered shutters make a perfect headboard if you want a beachy cottage vibe. Wood offers a multitude of options and finish styles at a reasonable cost.
Fabric headboard
Want something a little softer for your DIY headboard? Fabric options have you covered — literally. Whether you prefer the formal indulgence of tufted, buttoned or pintucked headboards or something more casual, fabric offers many soft, indulgent choices for your bedroom.
For the opulence of fabric without the formality, try simply hanging a quilt, some lace or a curtain behind your bed. You'll still create a focal point, but it won't require hours of labor.
Metal headboard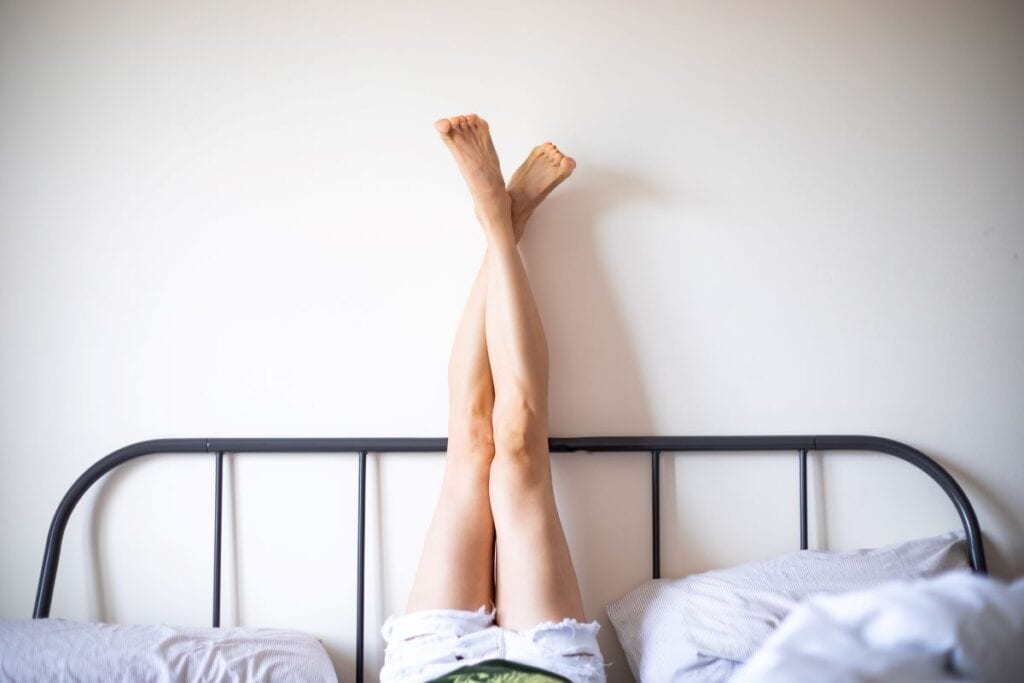 On the opposite end of the spectrum from the fluid feel of fabric is the fixed structure of metal. This certainly doesn't mean it is without beauty; a metal headboard can have a romantic feel, such as a wrought-iron gate with artificial flowers intertwined.
Even the industrial feel of corrugated sheet metal can be softened by an intricate decorative cut. Metal may not be appealing to every taste, but there are a lot of options for the DIYer to make a signature headboard from this versatile material.
Free-form headboard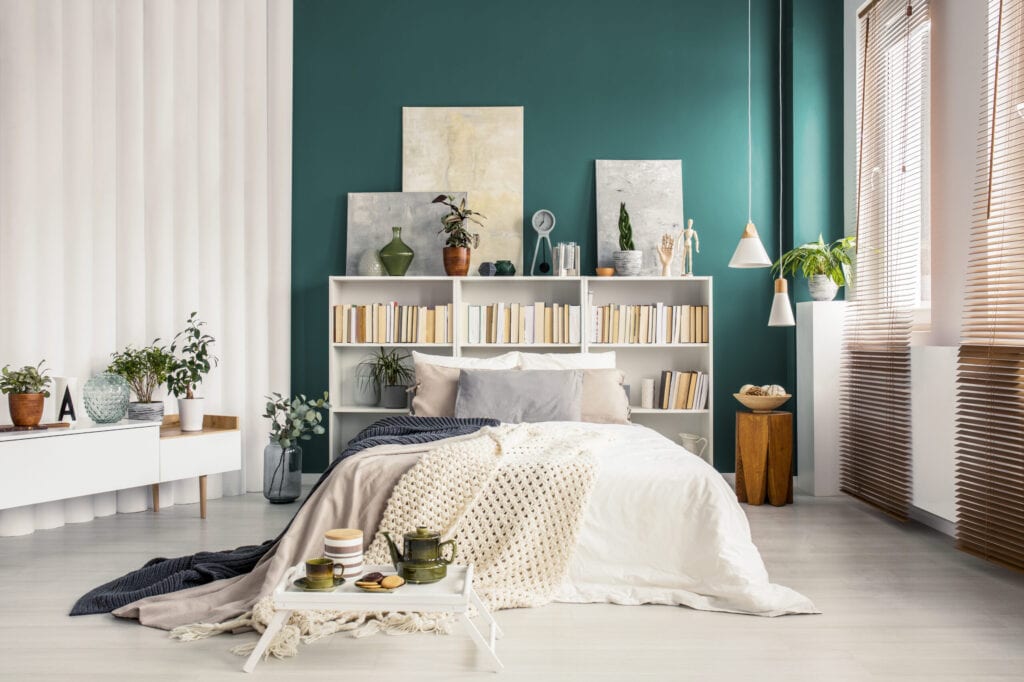 Even more than the creative potential in the first three categories, free-form headboards give you endless design freedom. You can use almost anything: pillows grouped into a display, pieces of driftwood or bamboo against the wall, vintage books adhered to a piece of backing, or a bookshelf.
A free-form headboard can infuse your personality and interests into a one-of-a kind creation. If it is your passion, it can become a focal point in your bedroom; with a free-form design, the ceiling's the limit.
Art-based headboard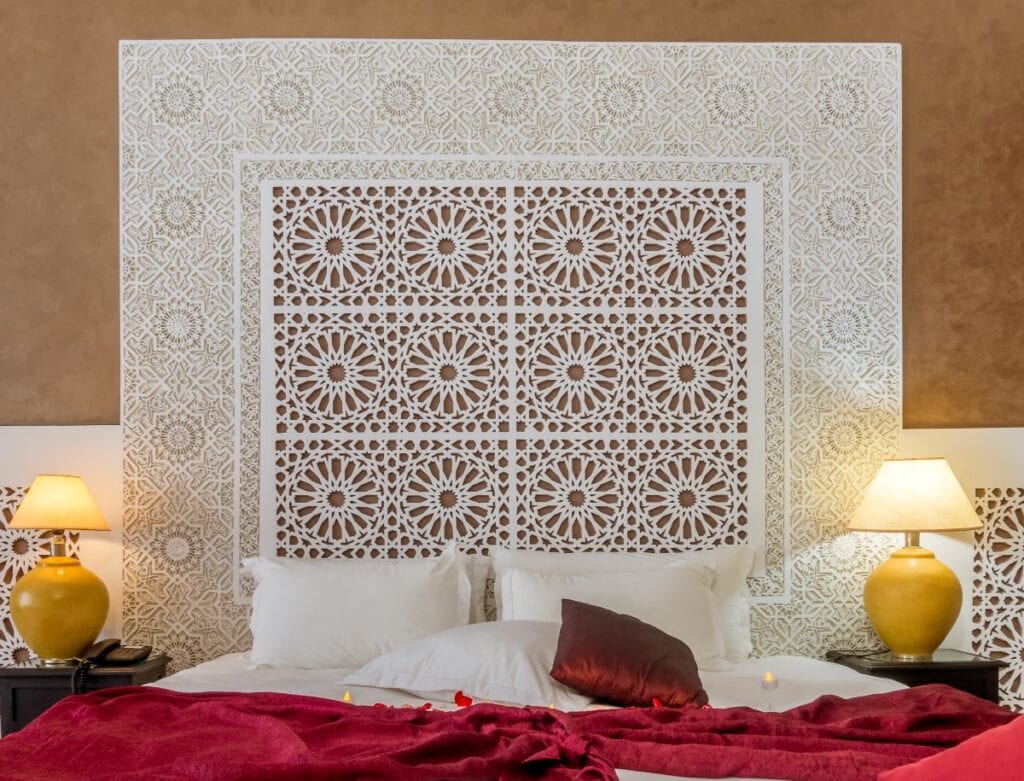 Similar to free-form headboards in their ability to capture your interests, art-based headboards have just a little more structure. Cover canvases with fabric or paint and group them on the wall over your bed. Framing pictures of loved ones or locales makes the most personalized of headboards, as does a backdrop of favorite quotes.
Can't decide on just one color? Try arranging paint swatches in a way that appeals to your eye. Art-based projects allow you to make a signature piece that is often easily changeable; they also work for any budget.
Frame molding headboard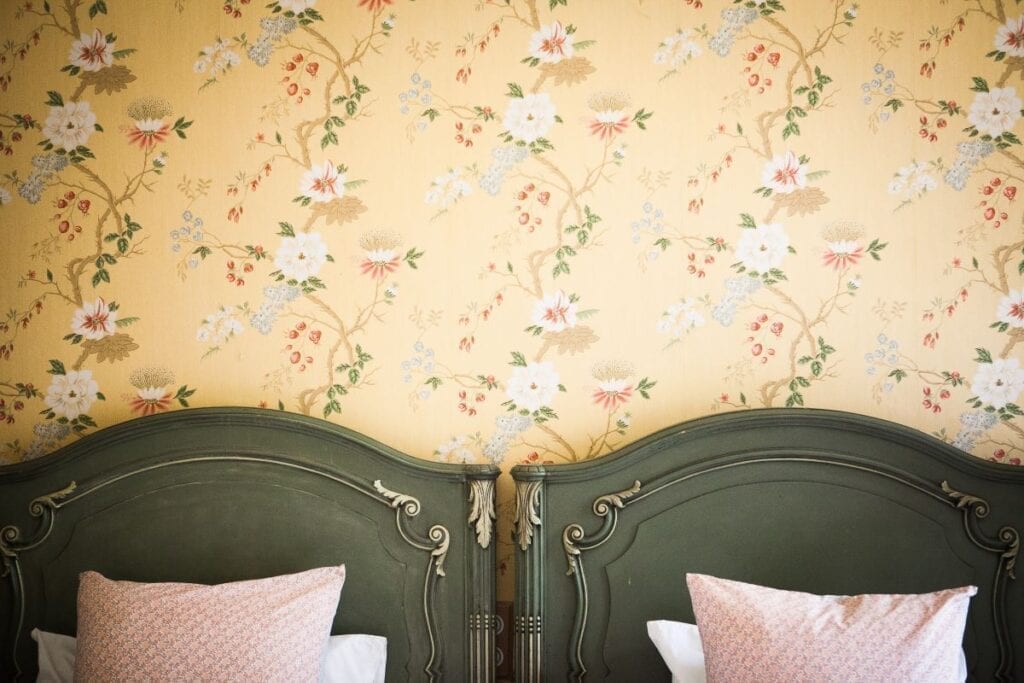 To create this elegant look, cut molding to the desired size and then drill the pieces to the wall. Molding is available in wood, polystyrene (which is a hard plastic) and MDF. You can then paint the cut molding any color. Molding creates architectural detail and defines each area.
Wrought iron headboard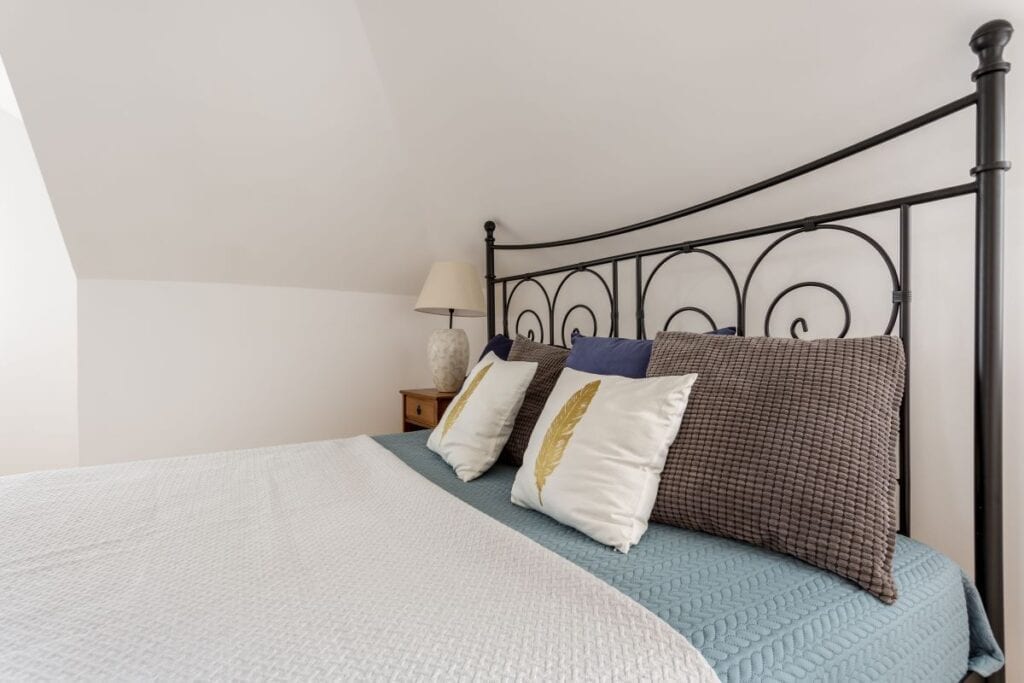 Wrought iron headboards are beautiful – and expensive. However, you can find wrought iron railing at flea markets, online and at places that sell outdoor furniture and fences. Unlike some other types of headboard material, wrought iron is durable and easy to clean. While wrought iron is available in a variety of patterns, none of them are bulky, which is an advantage in small spaces.
Chalk headboard

Create this look with a can of black chalkboard paint. Almost any type of wall – drywall, plaster, wood, brick or concrete – will work, as long is it is properly prepped. Chalkboard paint is easy to apply, dries fast and can be cleaned with soap and water. But you're not limited to the color black – chalkboard paint comes in just about every color. If you don't want to use paint, consider chalkboard contact paper – and yes, you can use chalk on it.
The bottom line
There is no reason to feel limited to the headboards that are available for purchase. Let your creativity shine in a centerpiece for your bedroom. With a little elbow grease and a lot of inspiration, you can create the perfect piece for your bedroom and your budget. Which of these DIY headboard ideas speaks to you?