Not Your Shrinking Violet: Here Are 10 Ideas For Decorating With Purple For A Modern, Sexy Space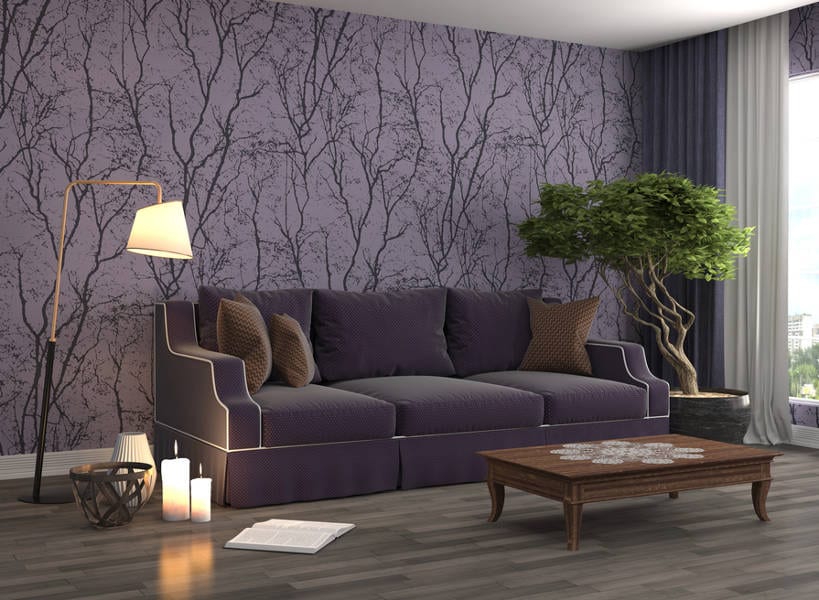 We hope you like the products we recommend. Just so you are aware, Freshome may collect a share of sales from the links on this page. 
We continue our series on decorating with colors like orange and olive green by throwing violet into the home design ring. Also known as purple, aubergine and amethyst, violet is one of the hottest colors for the home this year, especially as we move into fall and winter.
Decorating with purple is less challenging than you think. There's a rainbow of tones (from cool to warm to neutral to vivid) available to add a little violet to your life. Here's how:
Purple Wallpaper Ideas
Painted walls in a bold color are a good way to update a room, but wallpaper adds a big design effect, thanks to the patterns and textures available.
Add Purple Home Decor To A Neutral Room
Adding just one or two purple home accents to a room may infuse enough violet to breathe life into the space. Check these out:
Mixing Purple And Grey
Grey has been the classic go-to color for modern living. Purple pairs perfectly with all shades of grey, making the duo a match.
Why You Need Some Violet Velvet
Velvet fabric amps up the rich tone of purple. Look for purple velvet upholstery, throw blankets or accent pillows to add a luxurious look and feel to your room.
Love these purple decorating ideas? Check out these purple and violet accents, in stores now: