How to Choose a Living Room Layout According to Your Personal Needs [Infographic]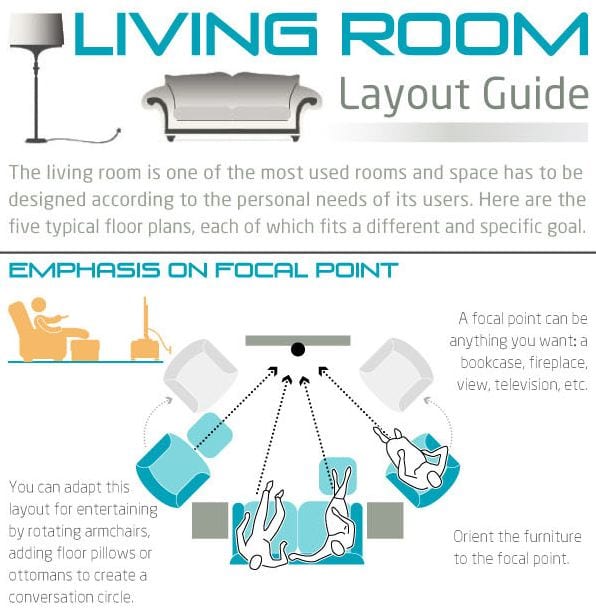 Do you find it difficult to choose a living room layout? This infographic put together by The FurnishedUp Blog makes it easy for anyone to decide on a practical decorating scheme. Developed around the user's personal needs, the information below counts for quality advice when planning your house. For example, if you would like to direct attention to a particular focal point in your living room (be it a bookcase, fireplace, television set or a fantastic view), all furniture should be oriented towards that focal unit, with armchairs, pillows and ottomans creating an inviting conversation circle.
If you plan on having a kids-friendly interior, setting up "areas" is considered the best way to go. Simple partitions can be used to create a distinction between the children's space and the adults' conversation zone. Three further options are illustrated below, feel free to "investigate" and choose what layout best suits your own living room. Be sure to also check out the kitchen layout guide, an infographic presented on Freshome in a previous post, helping you choose a kitchen design based on the fridge-oven-sink work triangle.