Kitchen Sinks: How to Choose the Best Style for Your Needs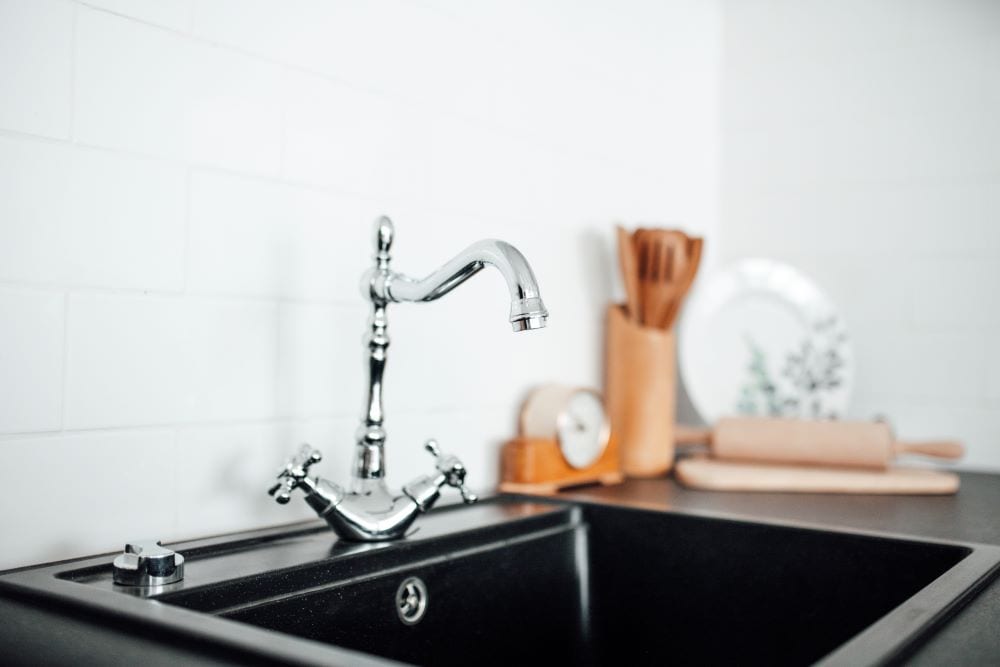 In terms of functionality, the sink is a vitally important part of your kitchen. It's an important consideration in the design of your kitchen, and is essential in the hallowed kitchen work triangle.
However, with so many styles to choose from, are homeowners choosing style over function? How can you determine which type of kitchen sink is best for your needs?
Freshome asked experts from Kohler, Moen, Delta and Franke Kitchen Systems for tips on understanding the function of various kitchen sink styles.
The aesthetic appeal of the kitchen sink
"With the evolving role of the kitchen leading to tasks beyond traditional cooking and cleaning, people are often selecting more secondary sinks," explains Peggy Gallagher, Senior Product Manager at Delta. When choosing the right sink, Gallagher tells Freshome that there are several factors to consider, but she believes style is the main driver.
"Consumers are primarily looking for the right kitchen sink to complement their personal style," Gallagher says. "More and more, people are not only cooking and eating in the kitchen, but also socializing, entertaining and using the space as a place to work." In fact, she says that two-thirds of consumers are spending at least three hours per day in the kitchen. 
"The sink is the workhorse of the kitchen," according to Chris Nealon, Product Manager of Disposals and Sinks at Moen. "From making morning coffee to scrubbing dishes at night, not to mention all of the hand washing, cup filling and cleaning that goes on in between, the faucet and sink area see a lot of traffic every day." With so much going on, Nealon tells Freshome that it's important to find a kitchen sink that fits homeowners' needs while still providing an appealing aesthetic.
Kitchen sink styles
"Large, single-bowl designs are convenient for washing oversize cookware, while dual-bowl sinks allow for quick wash-ups and offer multi-tasking functionality for the home chef," Nealon says.
"Regarding design, undermount sinks offer an appealing aesthetic, make cleanup a breeze and are the ideal complement to popular natural stone and solid surface countertops," Nealon explains. "The exposed front wall of farmhouse sinks complements traditional kitchens well, whereas drop-in sinks offer added convenience with a quick and easy installation process," he says. 
Another consideration when choosing sinks is determining which style will work best with your countertop material. "Top-mount, which is installed flush with the countertop, is often used with laminate counters," explains Eric Moore, Senior Interior Designer at the Kohler Design Center.
Moore tells Freshome that undermount sinks, which are installed below the countertop, pair well with stone and quartz counter surfaces. "Apron-front sinks, which feature a farmhouse style, are available in undermount, top-mount and tile-in models," he adds.
Durability
Stainless steel remains a popular choice among homeowners. In fact, according to the NKBA design trends report, it's the most popular kitchen sink material. Nealon attributes some of this popularity to the fact that stainless steel matches commercial style appliances.
"Also, stainless steel sinks offer many benefits including resistance to chipping, cracking or peeling, and they also help reduce noise from dishes and vibrations," Nealon says. For example, Moen's SoundShield technology, standard on all stainless steel sinks, reduces vibration and noise caused by clanging dishes and the drumming sounds produced by running water.
"We also recommend that homeowners seek out a sink with an evergreen look and durable construction that will stand the test of time both in style and in quality," Moore says. Kohler's Farmstead sink is a contemporary twist on the traditional apron-front sink crafted from durable cast iron. "Its unparalleled durability ensures beauty to withstand everyday wear and tear for years to come.
Multitasking kitchen sinks
"Whether cooking for dozens or hosting an intimate gathering for cocktails, the kitchen is an entertaining hub," says Heather Jach, Retail Marketing Manager of Franke Kitchen Systems. "As the sink is a central element of this busy room, making the most of the space at hand is important no matter the design style. Today's homeowner selects their sink based on both usage and aesthetic."
When you need to maximize workspace, functional sinks like the Franke Chef Center XL can be a lifesaver. "It has a wide basin that accommodates large pots and pans and a wide range of custom accessories — including a cutting board, colander, sink grid, mobile drainer board and Franke's exclusive Roller Mat." In addition, the two removable compartments can serve as a wine bucket, storage bin or place to compost, Jach adds.