Everything You Need to Know About the Two-Toned Kitchen Cabinet Trend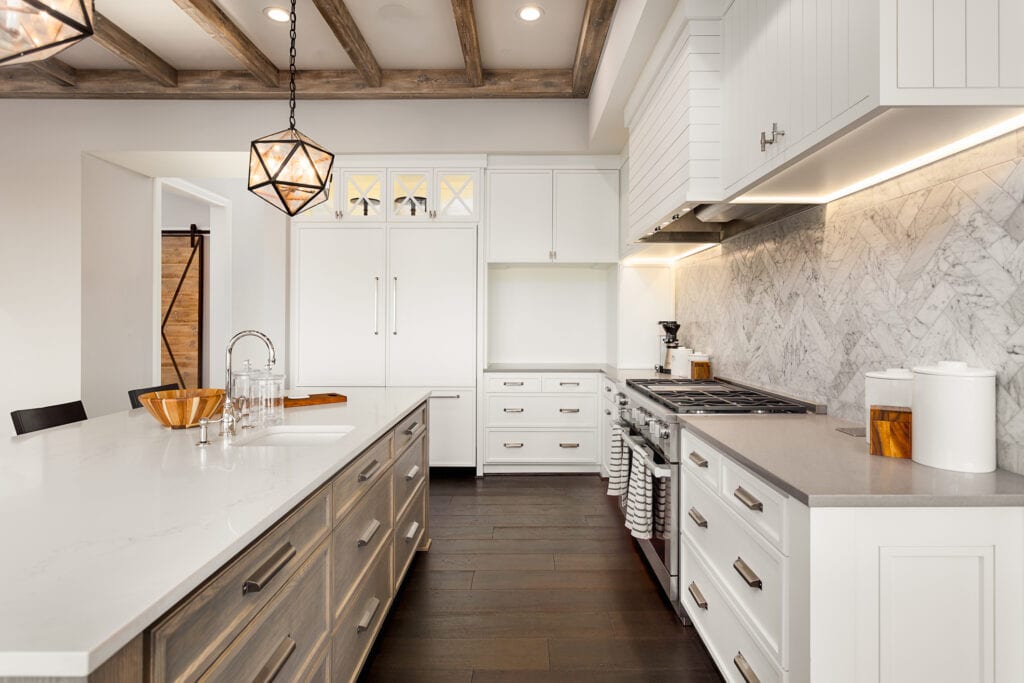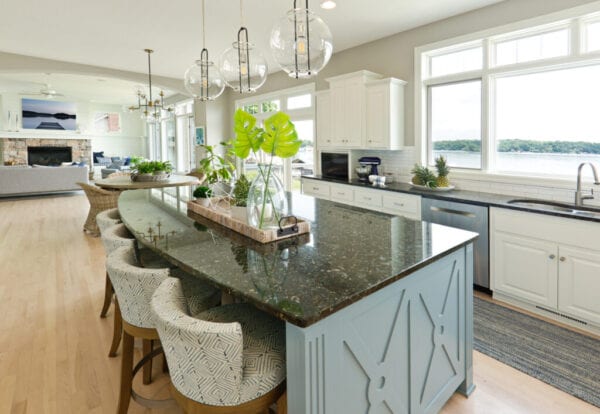 YinYang / Getty Images
Kitchens have always been at the forefront of interior design trends and for good reason. For most of us, the kitchen is one of the most used rooms in our homes, so there's no reason not to invest in aesthetics. These days, two-toned kitchen cabinets are the look everyone seems to be clamoring over, and all it takes is one look to see why this trend is piquing homeowners' interest.If you, too, have fallen in love with the two-toned look, you're in luck. In this post, we'll explore some of the most common ways people are getting in on this trend. Read them over and decide which one works best for you. At the end of the day, whichever one you choose is guaranteed to bring plenty of visual interest to your home.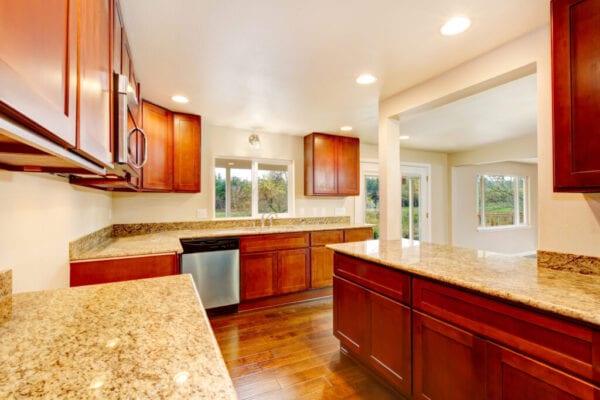 Irina88w / Getty Images
Pick a focal point
One of the most common ways for someone to get in on this trend is through choosing one set of cabinets to become a focal point for the space. In this case, a kitchen island is usually chosen because of its central spot in the layout. However, there's no need to feel limited by that arrangement. Before making your decision, consider using space planning applications to see how a splash of color can draw the eye to various angles of the room.After you decide on the placement, it's time to think about color. If you decide to go this route, remember the purpose of a focal point is to be eye-catching. It can stand up to a big and bold shade. The hue you choose is entirely up to you, but those who want to be extra on-trend may want to consider using Ultra Violet, Pantone's 2018 Color of the Year or a jewel tone.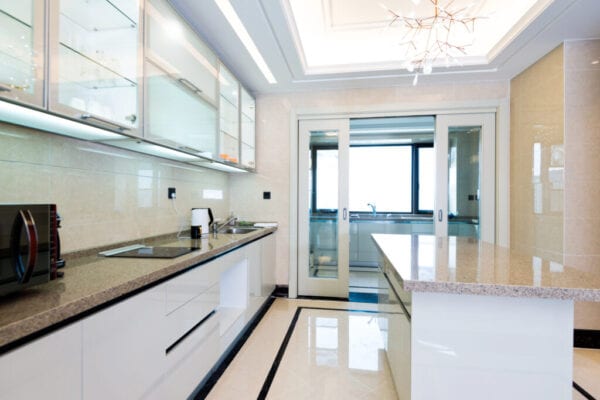 Baona / Getty Images
Think beyond paint
If a bold paint color isn't quite your thing, don't worry. There are plenty of other ways to apply this look. One of them is to use two separate materials in your cabinet design. A wood finish is typically selected for part of the look, but you could, for example, mix it with laminate for a sleek, modern look or glass and aluminum to give the room an industrial feel.If you're planning on mixing and matching in this way, remember that design inspiration is the key to success. Use your intended design style as a starting point and then use sites like Freshome to determine which materials are most commonly used together in that aesthetic. That way, you can be sure that your final product will exceed expectations.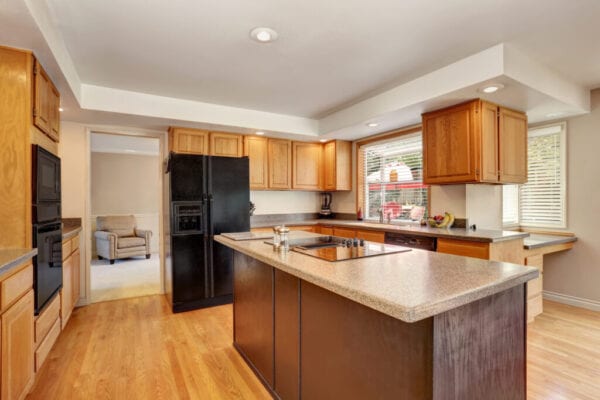 Irina88w / Getty Images
Go darker on the bottom
Another common way to utilize this trend is by using a darker shade on your lower cabinets and a lighter shade on top. On the one hand, this look works because it allows you to make a statement by using a bold color on your lowers and simultaneously helps to ground the space. On the other, it also helps the space look larger because the lighter shade on your upper cabinets will help draw the eye upward.In this case, you have a choice on how to present the trend. You can pair a bold color with white, as shown above. Alternatively, you could try for an ombre look. Either way, the key to pulling this look off is to repeat the lighter color in other applications throughout the room.
Sisoje / Getty Images
Remember coordinating elements
However you decide your cabinets should look, there is one key detail to keep in mind: Each one of your cabinets should include some sort of coordinating element. Remember, when you have two distinct looks in the same space, it's crucial to include a few details that will make it clear that they belong together.You can go about tying your cabinets together in a few ways. In the picture above, for example, both the upper and lower cabinets fit within the same color palette. Consider using two different shades of the same color as your equalizer. However, if you'd rather include two distinct hues, you should think seriously about using the same hardware throughout the space to bring the look together.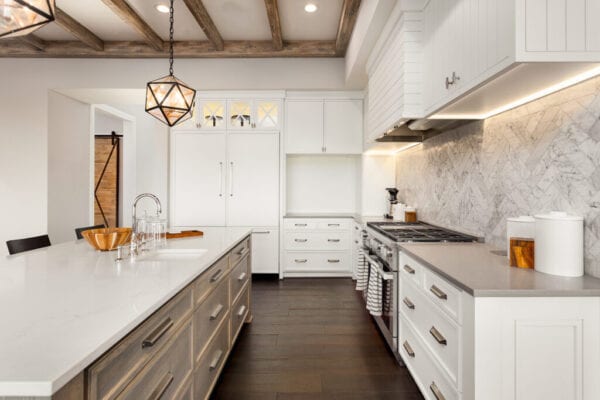 hikesterson / Getty Images
Kitchen design trends are nothing new, but we're particularly excited about what's happening right now. The two-toned kitchen cabinet design trend is here and it looks like it will be around for quite a while. Use the ideas in this post as your design inspiration to create a look that matches your personal tastes. With just a few small tweaks, you can create an on-trend look you'll love for years to come.What do you think of the two-toned kitchen cabinet trend? Will you consider trying it out in your own home? Let us know your thoughts in the comments below.