Transitional Design: What It Is and How To Pull It Off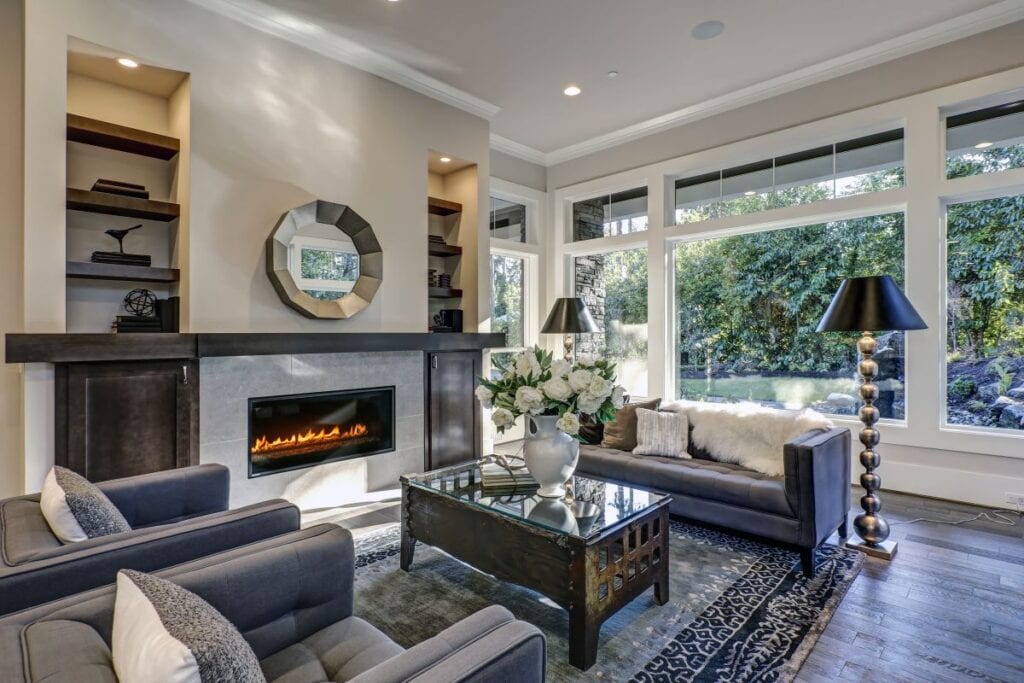 We all know that transition means moving from one place or thing to another. But what does it mean in reference to interior design? The term "transitional design" is often used by interior designers to reflect a room's meshing of modern and traditional elements — essentially, combining two styles in one space, resulting in a cohesive design.
Why should we care about transitional style? Because it's a hot trend. Designers are seeing a drastic increase in the number of clients who want to toss the rules out the window and merge traditional elements (such as wainscoting or antique furniture) and modern, clean-lined furnishings.
This is no easy feat to pull off — but Freshome is here to help. Here's a primer on transitional design, as well as tips on how to mix seemingly disparate styles into a look that works for you.
What is transitional design?
As we touched upon, transitional design is a modern mix of classic and contemporary. You can think of it as simply a new take on an old classic, or a younger, more punchy version of traditional design. It's especially popular among the millennial generation, as they want to venture out and create their own stamp.
Transitional design marries curved furnishings with straight-lined, lacquered finishes, resulting in a room that is equally masculine and feminine in nature. It is not a scattered, eclectic mess; rather, it is only lightly adorned with accessories, a clean room with added texture and a neutral color palette.
It might seem difficult to achieve a cohesive look when mixing such opposing styles. Let's look a bit deeper into how to properly mesh them.
Transitional is the art of mixing
Successful transitional design is achieved by seamlessly combining a mix of modern and traditional. While there are many interpretations of this style, here's a list that will help you achieve a well-blended transitional look.
Stay neutral with your color choice, allowing the lines of the furniture to take center stage.
Incorporate textural elements such as wood, glass, lacquer, rattan, fabric, steel and metal.
Limit the use of accessories; you are adding artful details through your mix of furnishings and fabrics, and you don't want to confuse the eye.
Choose impactful art, but use it sparingly. In most cases, one large piece on the wall is better than an arrangement of small pieces.
How to create a cohesive transitional style
Creating a cohesive transitional room can be challenging. Here are some ideas for mixing transitional elements room by room.
In the dining room: Use a modern dining table and chairs, but upholster the chairs in a traditional fabric. Alternatively, use traditional furnishings and offset them with modern lighting, such as steel pendants with exposed lightbulbs. Classic wood wainscoting can be another traditional feature in an otherwise contemporary dining space.
In the bedroom: Upholster a tufted, curved headboard (a traditional element) with a steel-gray fabric (a more modern element). Or flank a traditional headboard with modern cube side tables and sleek metal lamps.
In the kitchen: If your kitchen cabinets are already traditional in nature and you don't want to replace them, use a stronger hand with modern accessories. Consider adding contemporary pendant lights over your island, or replace the island with a lacquered piece. Steel countertops can also add a contemporary look to an otherwise traditional kitchen.
In the bathroom: Use glass, metal, ceramic and wood for a modern touch. If you have a traditional clawfoot tub, install modern floor tiles, or arrange traditional tiles in a chevron pattern.
In the living room: If you have traditional architectural features such as trims and moldings, add clean-lined chairs and sofas, keeping fabrics warm yet neutral in color.
The bottom line
As you can see, transitional design can bring together two opposing styles into a cohesive room design when done properly. If you doubt your ability to do this on your own, then consider hiring a skilled interior designer to help you.