10 Contemporary Elements that Every Home Needs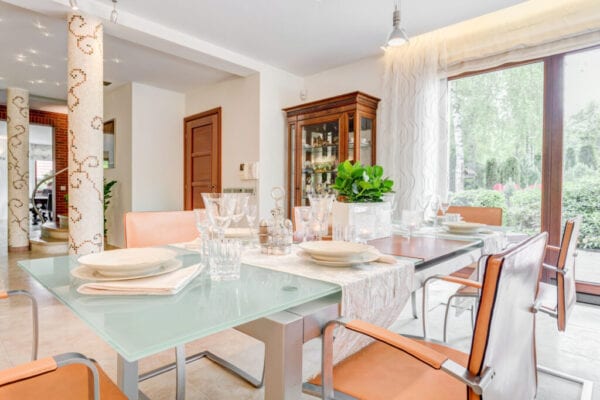 KatarzynaBialasiewicz / Getty Images
In this modern day of living there is no doubt that the contemporary movement has affected every aspects of our daily lives. From our cars, fashion and technology to the world of design in architecture and interiors. Many use the term contemporary or modern interchangeably to mean a more relaxed break of traditional norms and new concepts of richness of design and modern age thinking. Modern can also refer to a time period of design style from the 1920's -1950's. From bringing in light to dark spaces to opening up floor plans and introducing clean-lined furnishings, here are 10 ways to bring contemporary flair into your interiors.
1. Bring light into interiors effortlessly:
When the Modern and Post Modern design periods began to emerge in the 1920's-1960's there was a break from the traditional dark interiors with closed –off rooms and small windows. Light and airy rooms replaced the small and dark ones and these details you can adopt in your own home. Opt for choosing the right floor plan that let in natural light through floor to glass windows, skylights, solar tubes and use translucent glass for privacy areas.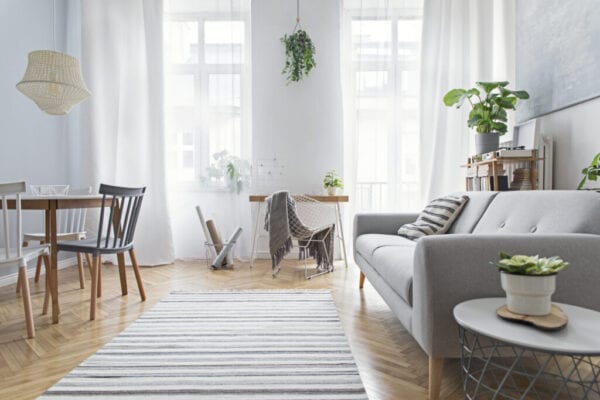 FollowTheFlow / Getty Images
2. Opt for subtle colors with accents of more vibrant color you really love.
Using neutral tones of gray, brown, and blacks and whites for flooring, furnishings, lighting fixtures and textiles.  Contemporary colors leave the details of your furniture metal details to shine through or leave the ability for your imagination to get creative with textures and patterns. Just because you use neutral color shouldn't mean your interiors turn boring! Textural seagrass furniture for example is beautiful to the touch and the eye.
3. Use of natural materials can create a beautifully interior & exterior
Instead of natural materials being reserved to just wood furniture your contemporary home can make use of natural and organic materials in decking outside, leather furniture for your interiors and simple decorative elements displayed throughout your home. The contemporary period of living brought about a new sense of using organic materials such as wood, rock, slate, teak, cotton, wool, and other gorgeous textiles in modern furnishings and not just reserved to traditional home uses.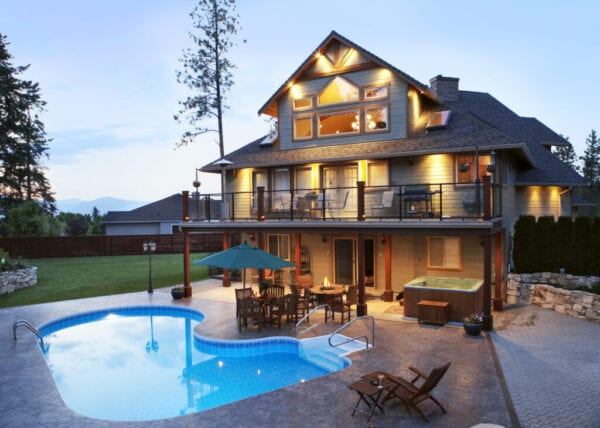 Ivan Hunter / Getty Images
4. Airiness brings a more relaxed interior to your contemporary home 
Furniture designers started to create sofas, tables, and home furnishings that reflected a more relaxed approach to living. Stuffy and heavy ornamentation was replaced with clean rectilinear lines and this gave way to contemporary homes feeling lighter in weight and more casual in livability. Furniture was raised off the floor to give a weightlessness appeal and your home can adopt these same qualities.
5. Contemporary Elements – Bare floors in gorgeous finishes
The contemporary age of living has made way to new materials, but also a relaxed feeling to interiors with minimal lines, and less "stuff". Bare floors in gorgeous finishes such as hardwoods, ceramic and porcelain tiles, travertine stone and marble have made way to contemporary living. Natural and organic materials are a must in contemporary living. Look at these 10 ways to bring natural and organic elements into your interiors for more ideas. Area rugs to keep underfoot walking comfortable and to break up the space visually is ideal, especially in living room and dining room areas. Consider bringing resilient flooring into your home for a crisp and modern touch.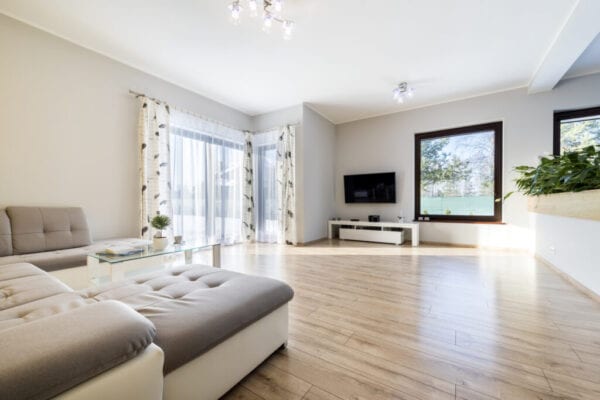 Kadaj / Getty Images
6.  Opening up your interiors with an open floor plan
Contemporary homes have a sense of uniting all of the interior spaces into one grand experience. The term "great room" has been used to signify a blurring of the distinct walls and boundaries of living spaces with the kitchen, family room, etc… An open floor plan is ideal and is iconic in contemporary homes and creates a unified design aesthetic throughout your home.
7. Stream-lined contemporary architectural exterior details
While the focus on interiors is often thought of when considering contemporary influences, don't forget the architectural exterior details that are just as important. Most exterior detailing is free from heavy ornamentation of historic classical buildings and is replaced with simple rectilinear or curvilinear forms. Rooflines are distinct – cantilever or large overhangs, and unique features such as seemingly flat rooflines as well as materials of the exterior usually blend harmoniously with nature around your home in contemporary styles. Using creative window design in your home can add instant contemporary appeal. See 10 Ways Window Design can Influence Interiors for more architectural ideas.
8. Attention to contemporary details in your home
Similarly to design periods of the past, detailing is essential in a contemporary home. Fine elements such as lighting fixtures that are distinct and look like works of fine art are kept simple and distinct. Hand railings and banisters that were once large handcrafted pieces of wood in past design decades are replaced with innovative tension cables, glass, or industrial materials. Look to adding contemporary details that get noticed, yet don't distract your minimal interiors.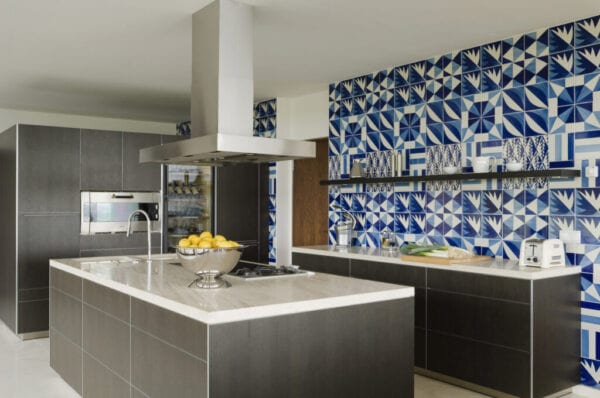 von Einsiedel / Getty Images
9. Technology becomes hidden behind your gorgeous interiors
One of the areas of contemporary design that everyone loves are the "hidden details". You see the innovative technology in our smart worlds of technology for phones, computers, and also in our homes. Contemporary details of wireless and remote access controls for controlling electronics, heating/cooling systems, lighting, security and more are all hidden behind the beautiful details. Try bringing innovative controls into your home lifestyle and see how much your contemporary home will feel. Technology has become the hidden luxury details to add to contemporary homes. To see 10 Simple Ways to Awaken your Interiors with Luxe Details look at these tips.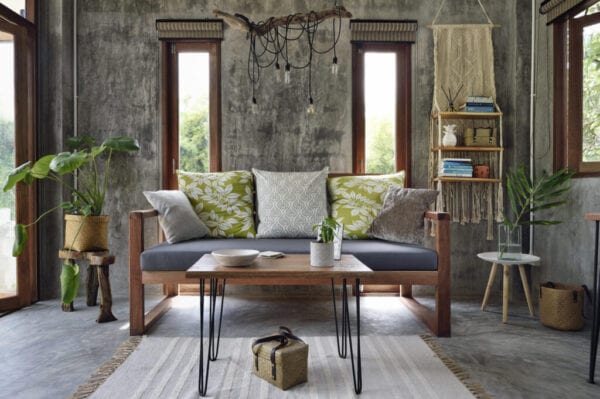 Teteris / Getty Images
10. Release your 'old world' thinking in our contemporary age
There is no doubt that every design age borrows and influences elements from each other. The contemporary era of design is more about letting go of strict and formal design rules and becoming more open and minimalistic in approach. Whether you decide to have a more eclectic home and mix and match past eras or you'd prefer to become ultra-modern in nature, your home should reflect your lifestyle. Release your old world thinking that every piece in your home has to have a label and enjoy contemporary living that is reflected throughout your gorgeous home.