How to Achieve the Look of Timeless Design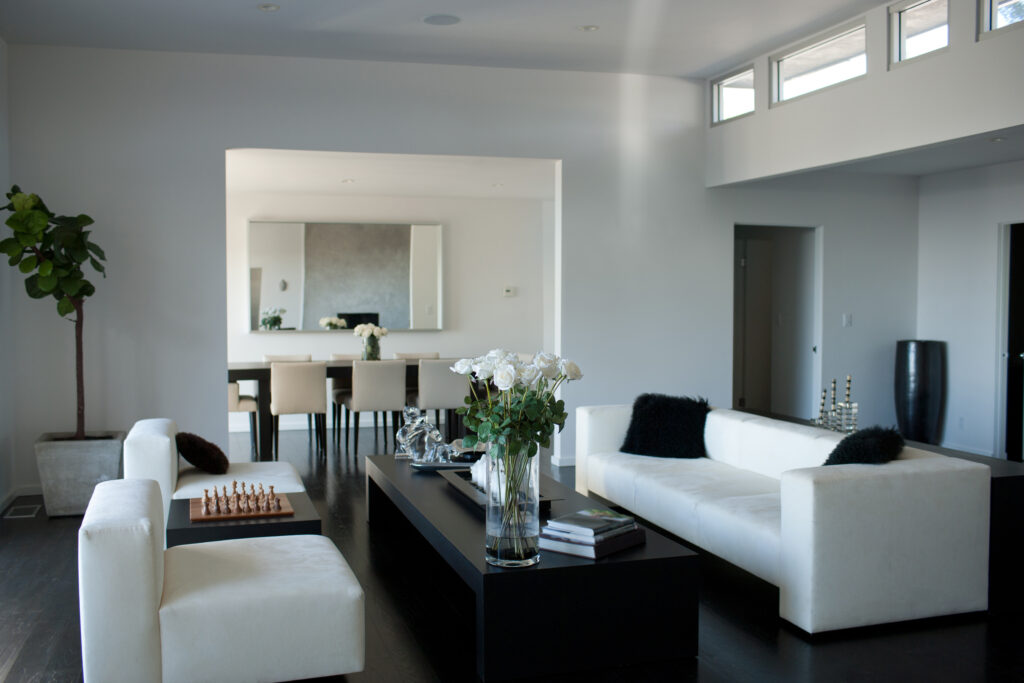 What makes timeless home design? Have you ever picked up a magazine from another era and thought to yourself that you could be looking at something from today? Why do some homes look dated and tired while others always look fresh and current? Most importantly, how can you create your home so that it doesn't appear to be passe in the next couple of years? Read on for some ideas.
Create a design that has staying power
Timeless design – or anything timeless for that matter – has staying power. It was not created to be temporary. It was never anything considered to be a fad or a trend.  If you want your home to have that timeless look, one that is as fresh and relevant today as it was yesterday, and will be tomorrow,  you'll want to seek out designs, styles and colors that are considered to be "classic," that have been created to last, in style, color and materials that were meant to last.
Create a home with classic style
The classic style is one that is enduring. For a classic style you may want to draw from Greek architecture by utilizing strong columns, stripes, statues, busts and architectural moldings. Your timeless home will play upon these details. Your interiors will be designed so that they complement the architecture. Think of your home like a mannequin. The house itself is the mannequin and the interior details are like the clothes placed upon the mannequin. Therefore your interior design will complement these details – they are the materials that work off of the frame, much like clothing on a mannequin. A home that is timeless utilizes natural resources and fibers – woods, stones, brick, and natural fibers such as cotton.
Make sure your home that doesn't look like a fad
Timeless design doesn't pull from trends – it is neither avant-garde, fussy, ornate nor opulent. In fact, timeless décor resists these trends. Timeless design is quietly understated, simple and sophisticated. This style is one that is designed to be highly functional, yet not bland and boring.  Your timeless style is subtle, adaptable and outlasts. It's a style that belongs to both its space and its environment.You can certainly incorporate other elements of design and pull them within, items, for example, from yesterday, today and tomorrow can all be pulled together to create a look that is timeless.  You can place an antique piece of furniture against a neutral wall, under a large piece of modern or contemporary art and it will look fabulous. It's about creating a sense of balance and order. Function is an important essence of timeless design.
Design a look that is functional
Timeless design is functional and sensible. It is a style that suggests a quiet confidence. It's not over the top nor is it boring. Timeless design is perfectly scaled and proportioned.  When creating this functional space you will see that your furniture should fit in a room perfectly. It should belong to a room and be neither too large as to overpower, or too small as to seem unimportant.To create a room that is timeless steer away from oversized, over pouffy couches as well as those which appear to be overly streamlined. Timeless design, much like classic design, also steers away from overly decorated and overly busy patterns, shapes and spaces. Here, less is often more. There is much talk, in design, about the color of the year. Be careful when incorporating a Color of the Year into your home. Many of these, while fun and energizing, will not stand the test of time. It may be best to incorporate this color with accent pieces and accessories.Many designers suggest investing in solid antique pieces to give your space a sense of history that can forever be expanded onto.  Antique furniture, even though reflective of the past, becomes timeless when incorporated with other styles and furnishings.
Do pick traditional colors
Neutrals have a strong presence in traditional home décor. They accentuate a space without overpowering it. Beiges, grays and off-whites have a strong presence in traditional homes, often accented by crisp, bright whites of architectural moldings in ceilings, arches, and doorways. These are colors you should choose as they form a perfect backdrop for formal furnishings, busts, statues and colorful artwork. Not all traditional homes are painted in neutral, however.You can also opt for classic colors like black, navy blue and dark greens that are often complemented by these neutrals. Trend colors can come into play when used is spurts can co-exist beautifully with traditional ones. It is important to be careful, however, so that the trendy color is not the one that sets the tone for the room.
How to achieve the look of timeless design in your home
Timeless design is a relatively easy one to achieve. Your background should be neutral, and not busy. Emphasise clean lines and shapes and your home's natural architectural details. Add classic colors such as dark green, navy and black as they complement the neutrals so well. Invest in a few pieces of antique furniture. Any furniture, even reproductions, that are over 100 years old are considered to be antiques – thus making antique furniture available to all.For patterns, use bold ones such as stripes, plaids and checks. Use natural materials in your home – lots of wood, stone, and natural fibres. Make sure that your furniture is appropriately scaled to the size of the room it's in. Steer away from clutter, knick-knack and tchotchkes. A room should aim for simplicity, subtlety aelegance.