How to Balance out Those Trendy, Bold Colors in Your Interior Design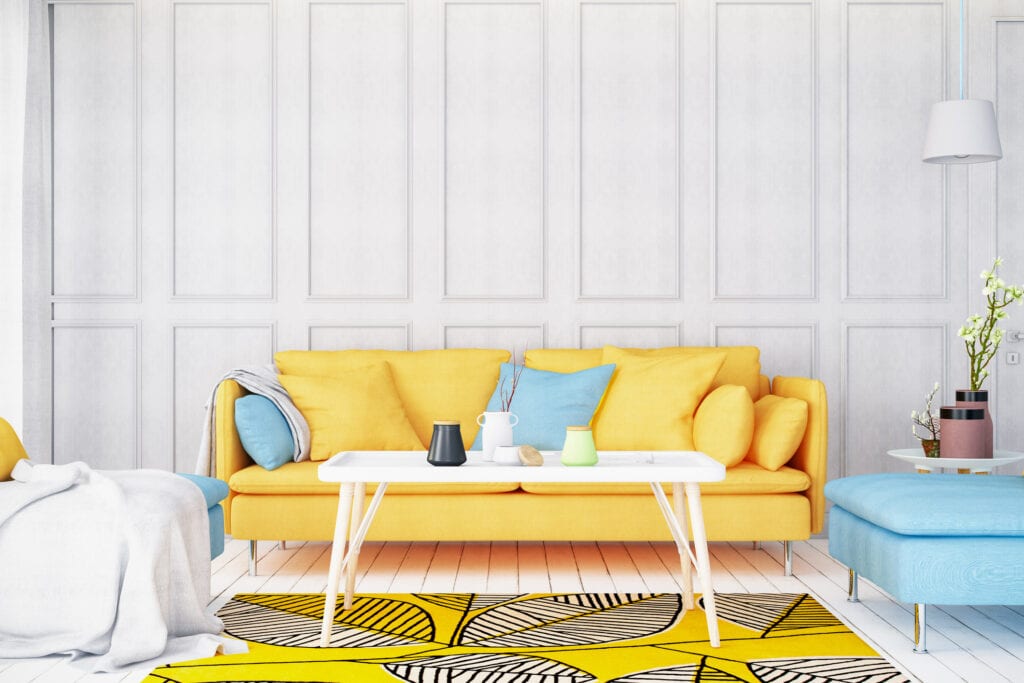 There's no getting around it. Bold colors are in – and they look like they're here to stay. That said, these shades can be tricky to handle when it actually comes down to putting a design together. That's where we come in. We've compiled a list of our best tips and tricks for handling strong hues in any interior design. Read on below to learn how you can make these trendy shades work in your home.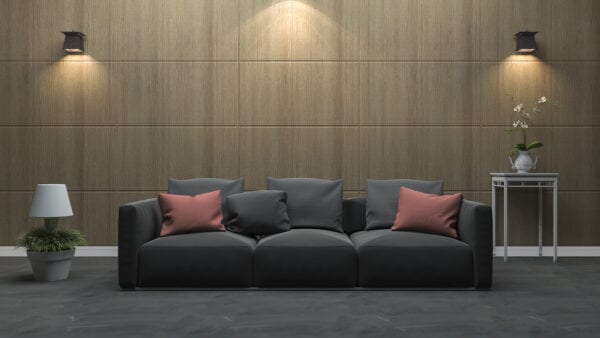 dit26978 / Getty Images
Consider scale
Paying attention to proportion and scale is an important factor in designing any room, but it becomes especially crucial when you're dealing with bold shades. This is because, in this case, it is possible to have too much of a good thing. Using too much of one, eye-catching color in your design runs the risk of feeling overwhelming, rather than like a trendy style statement.
Luckily, there is an easy rule of thumb to follow. If you're working with a small space, opt for an accent wall over covering the whole room in one, singular shade. The same goes for overly large spaces, where there's tons of wall space to cover. Medium-sized rooms, on the other hand, can handle a large punch of color. Feel free to cover all four walls.
asbe / Getty Images
Bring in accent colors
Bold colors work best when they have something to play off of. No color scheme featuring saturated hues would be complete without one or two complementary hues from the color wheel. Using too much of one color, especially when it's a strong shade, can feel overwhelming. Adding accent colors is a way to break up the room a little while still adding visual interest.
When choosing colors, it's important to keep in mind the 60/30/10 rule. In this, you choose one color – usually your most neutral shade – to be the dominant color and cover 60 percent of the room. Then you have your secondary color, a slightly bolder shade, cover approximately 30 percent of the room. Finally, your accent color, which is your most eye-catching shade, should make up the last 10 percent of the room.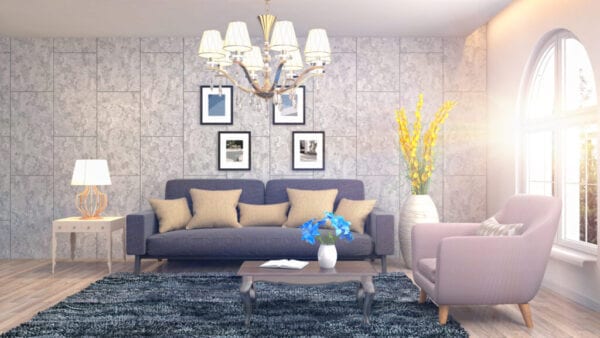 Stockernumber2 / Getty Images
Don't forget neutrals
When you're working with bold colors, neutrals are your secret weapon. These hues provide a space for the eye to take a respite from the bold color, leaving room for the rest of your design to be as in-your-face as you'd like. Don't forget to include some neutral shades in various applications throughout your design plan. Usually, in rooms like these, a neutral shade works best as a secondary color.
That said, neutral shades don't have to be boring. There are so many more options to choose from beyond gray, white, black and brown. Metal finishes have the same effect as a true neutral, while still adding an extra layer of visual interest to the space.
Take the photo above as an example. Here, gold plays a prominent role in the design. It's used in the table, side table, lamps and accessories. Yet, our eyes are still drawn there when they need a respite from the statement couch. Consider adding similar elements into your design.
Stockernumber2 / Getty Images
Add in a dose of pattern
Pattern is the great unifier in interior design. In a room featuring bold colors, you can use it to bring the design together by choosing a pattern that features your shades in a cohesive application. If you're unsure of which bold colors will go together, picking a unifying pattern is a good place to start building your design.
As for where to put the patterns, textiles are always a solid option. Look for patterned rugs, throw pillows and blankets. Though, if you're looking to make an even bigger statement, patterned furniture will certainly fit the bill. Think about adding in a patterned accent chair or sofa to serve as the focal point of the space.
If you love bold colors, there's no reason to be afraid of using them in your design. Do any of the above tips give you inspiration for your bold space? We'd love to hear about it below.