Why Every Room Needs A Dose Of Pattern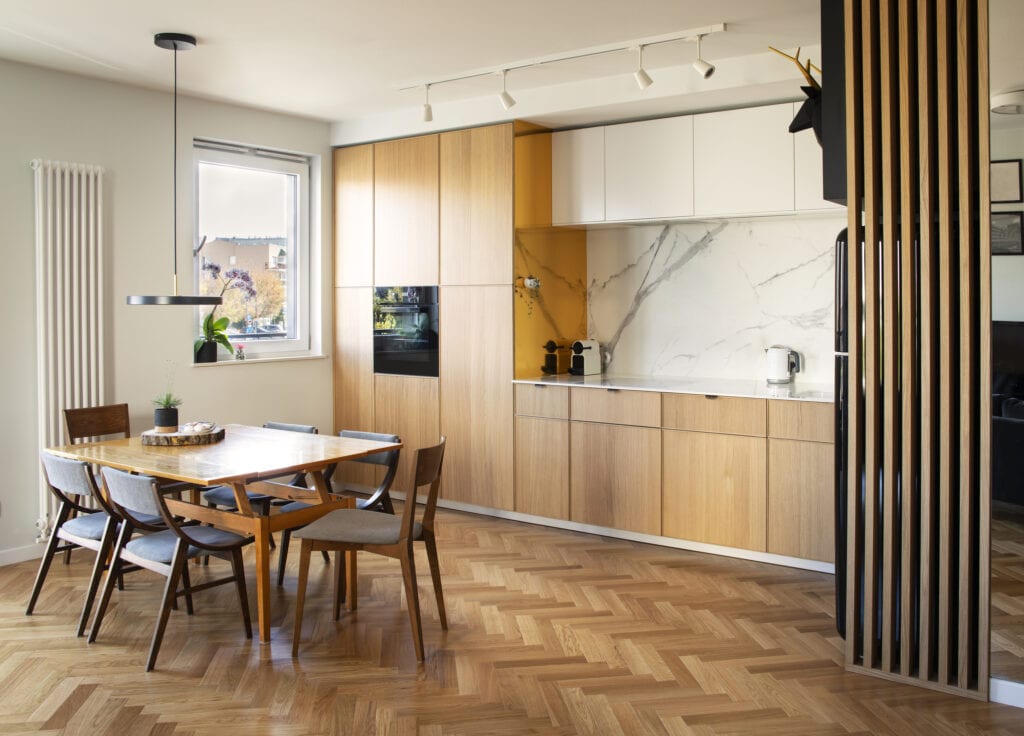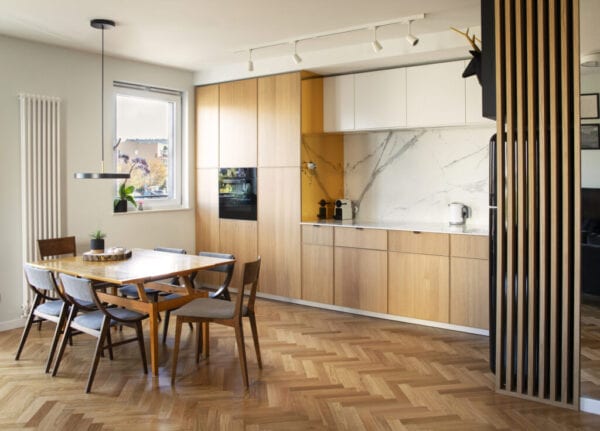 FollowTheFlow / Getty Images
Like most trend-driven industries, popularity in interior design tends to go in cycles. Over the past few years, modern interiors favored sleek silhouettes with solid fabrics, monochromatic shades, and clean lines. During this time, printed pieces fell out of favor a little bit.
But, pattern is starting to make a comeback and, take our word for it, it's about to explode onto the interior design scene, and when it does you're going to want to be prepared. But, we don't blame you if you're a little rusty from all those years spent honing your skills at choosing the perfect solid.
If you need a little refresher course, we have all the answers right here. Give this article a glance and keep it in mind as you work toward adding prints into your interiors. Once you see the much needed pop of visual interest that a print can bring into your space, you'll be an ready to give your rooms a dose of pattern.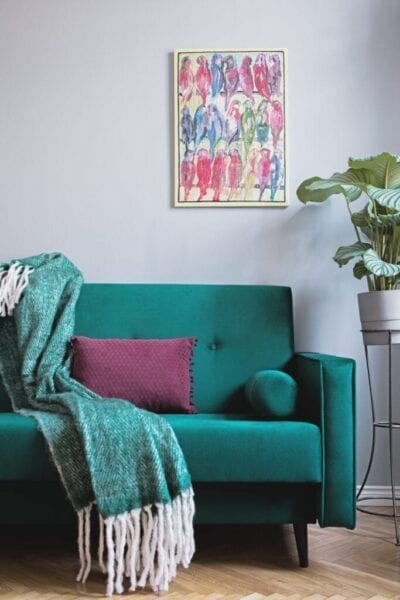 FollowTheFlow / Getty Images
Pattern Determines Activity Level
Take a second to picture a room decorated entirely in solids. While it should certainly seem sleek and serene, there is a possibility that the look can be too plain and come off as a little boring. You need a dose of pattern to bring activity into the space.
The key to determining activity level is size. Larger patterns, though they may seem a bit bulky at first, tend to be associated with a calm visual interest. In contrast, smaller patterns can come off as too busy or nervous for some.
Let the pattern's size determine how it's used in the room. Bigger ones are best suited for things like a sprawling wallpaper or the decorative element to a statement piece of furniture. While tiny ones are best reserved for use in small doses like throw pillows and decor items.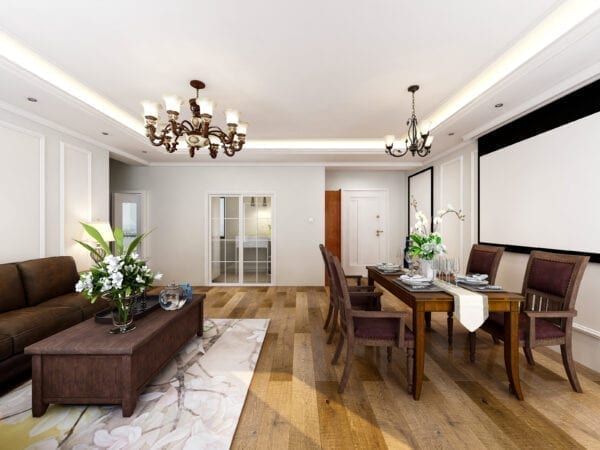 Download it / Getty Images
Prints Add Visual Weight
What do we mean when we say visual wight? We're talking about which areas of a room instantly draw our eyes when we look at them. It's easy to test. As soon as you walk into a room, take a second to look at the design as a whole. You should be able to instinctively sense if the room feels visually balanced or if there if it is too cluttered on one side or the other.
In interior design, you're always striving for a visual weight that is balanced. If you want proof, take a second to think about how one of the rooms in your home would feel if you took all the furniture and pushed it all into the same corner. Odds are you would feel as though you were standing on the deck of a sinking ship.
Since prints and patterns are naturally eye-grabbing, they are a great go-to item when you feel as though one corner of your space needs a little extra weight behind it. Consider a large patterned wallhanging or even a printed sofa if you really need to pack a big punch.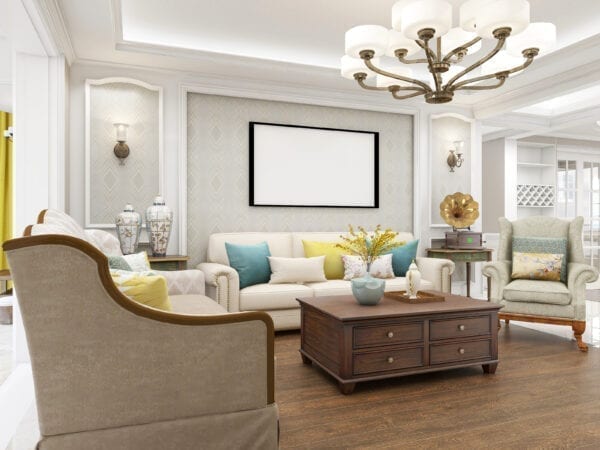 Download it / Getty Images
Try Mixing and Matching
Conventional wisdom states that you should never, ever mix patterns. Doing so was thought to make the space too busy in a way that would overwhelm the eye and confuse the overall look of the space. So, it was often recommended that you pick one pattern and intersperse it strategically throughout the space.
Now, however, times have definitely changed. Rather than being seen as "too busy", the ability to successfully mix patterns signifies a deft eye and adds a level of complexity to the space that is often only found in professionally designed homes.
As for the trick that makes all these patterns work harmoniously rather than clash? It's all about color. Choosing distinct patterns that all fall within the color palette will all them to come together cohesively while still giving your space the intricacy you desire.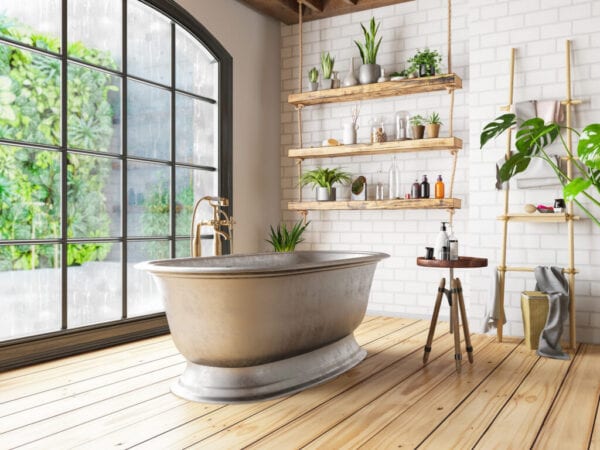 asbe / Getty Images
Make A Statement With Contrast
Okay, so maybe we just told to use similar colors in your patterns to help them all work together. That's true, for the most part. But, as any lover of interior design knows, the best looks are often achieved when you bend the hard and fast rules. We recommend that you make a splash in your space by adding one contrasting patterned element.
While the color may not be the exact same as the main shade in your palette, it should be one that coordinates well. Take a cue from basic color theory and make sure that the distinct color your using fits within one of the main color schemes. Remember, the biggest impact is achieved when two shades sit directly opposite each other on the color.
Also, keep in mind that this should only account for one of your design elements. Make it count. Choose a piece that you love and focus on making it the focal point of your room. It could be something like the backsplash in your dream kitchen or the duvet cover for the bed in your master suite.
With modern design advocating for sleek lines and monochromatic colors, it can sometimes feel like using pattern is an outdated choice. Add to that the fact that mixing prints takes a bit of a deft eye and it's really no surprise that some people are content to decorate with solely solids. But, we're here to tell you that if you're not using patterns, you're missing out on a extra level of visual interest that really makes a space pop. Use this article as a reference for how to integrate prints into your interiors and we're sure you'll be hooked in no time flat.
Do you believe in providing a dose of pattern in your rooms? What tips do you have for choosing prints like a pro? Share your thoughts with us in the comments below.