How to Design an Open Concept Space That Looks Like it Belongs on TV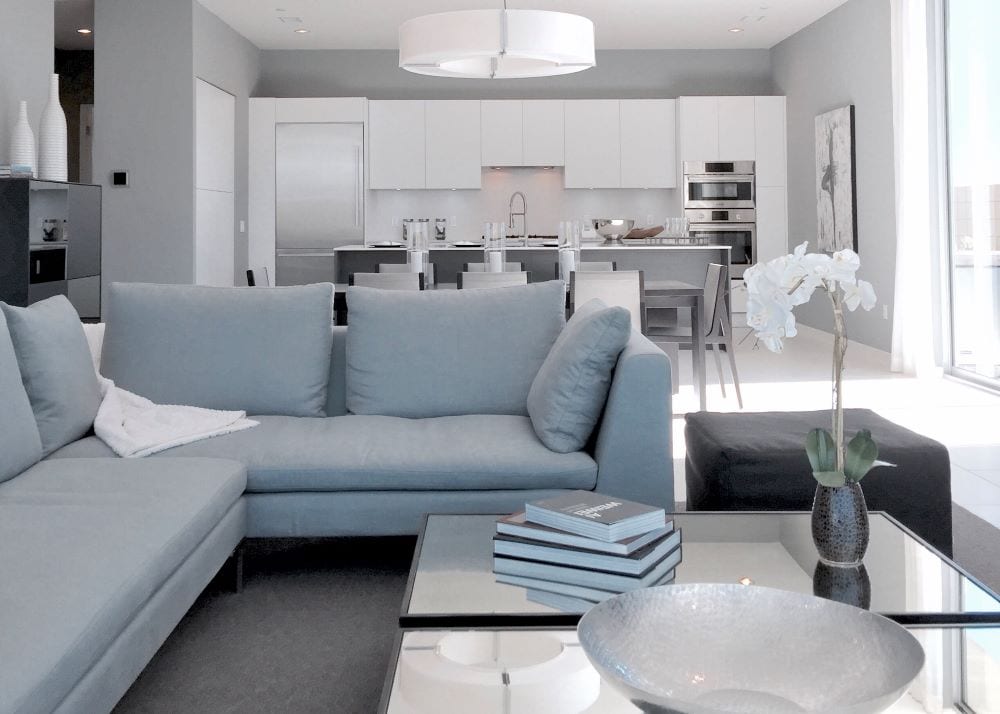 @nei.cruz / Twenty20
Almost everyone loves open concept spaces, where a singular space has multiple uses — and why wouldn't they? Between giving hosts the ability to interact with their guests from the kitchen and allowing parents to easily keep an eye on the kids while they play, this type of layout has managed to become synonymous with modern sleekness and convenience.
However, that's not to say it doesn't come with its own set of challenges. After all, without any walls to rely on, the responsibility for defining the space falls entirely on you. To many, knowing how and when to break up the space correctly feels surprisingly daunting.
That's why we're here. We've uncovered the best tips and tricks for how to effectively design an open concept space. Keep them in mind as you plan out your layout and we're sure your final product will look like it's straight out of a magazine or TV show.
Tips for designing an open concept space
Plan out distinct groupings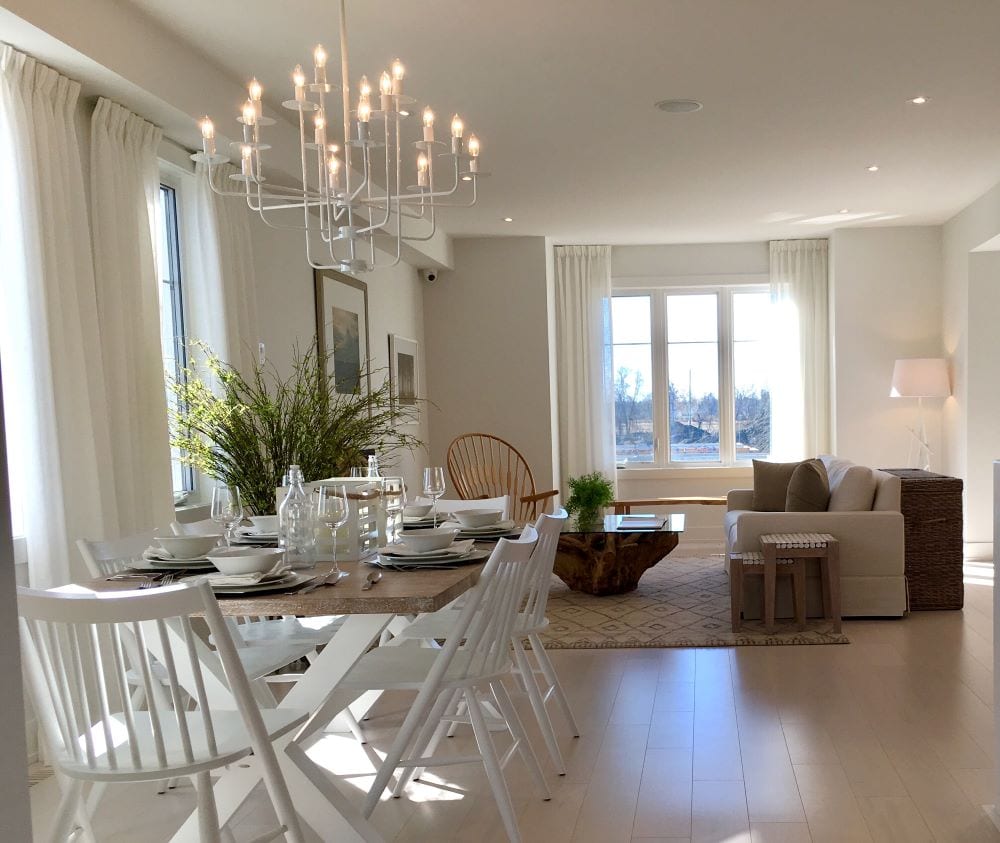 @opkirilka / Twenty20
While we recommend having a plan in mind before diving into any design project, it's crucial when you're working with an open concept space. Before you can move on to focusing on the room's aesthetics, you need to have a firm idea of the different ways you intend to use the space.
The best way to do this is to create distinct groupings by function. Whether you need to combine a kitchen, dining area and living space, or something else entirely, you should have an idea of where each grouping will be placed and how big it should be.
When putting the space together, incorporate visual cues to help separate each of your groupings. Consider grounding each one with a distinct throw rug or arranging the furniture into individualized seating areas.
Don't forget focal points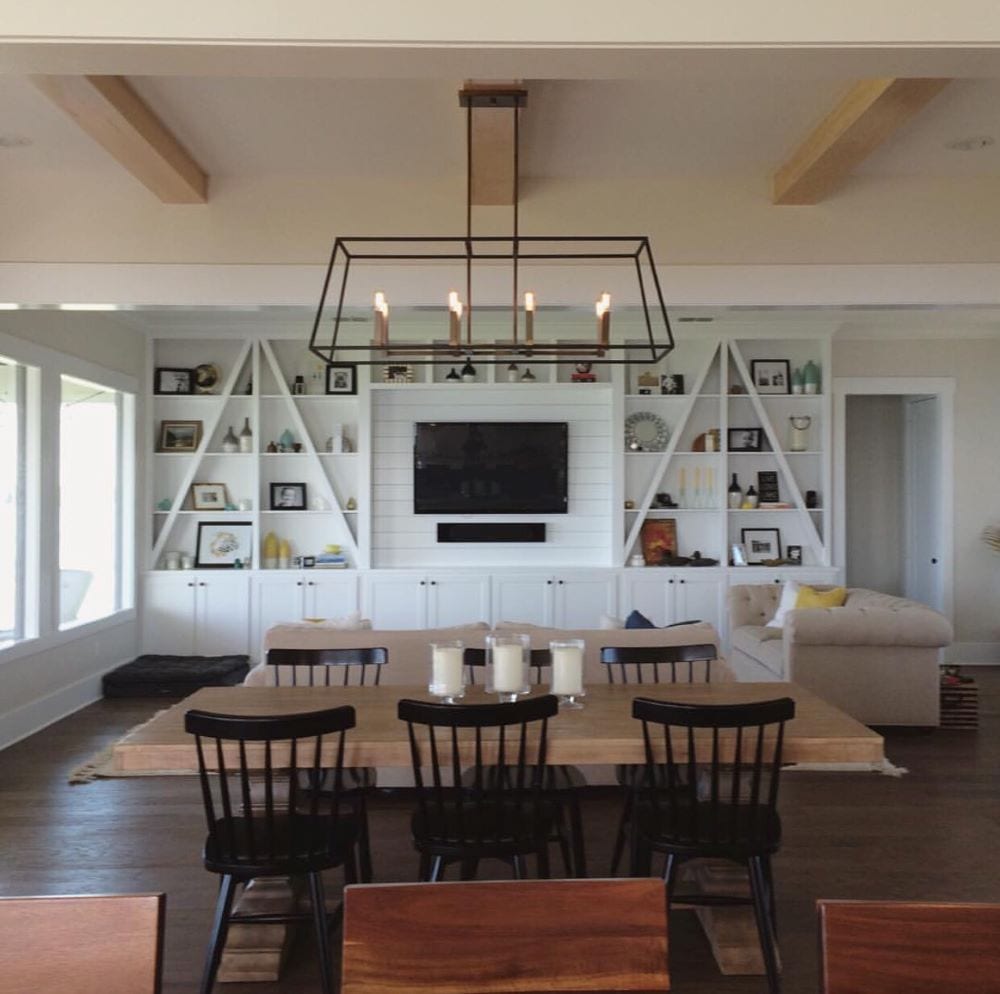 @fallonwest / Twenty20
Open concept spaces may be a bit out of the norm, but they still need to adhere to traditional interior design principles. As usual, you'll need to decide on a focal point for the room, but here's the catch: These spaces need more than one. Each of the separated groupings needs its own focal point to help draw the eye.
Lighting is a great choice for this. Similar to the chandelier and pendant lighting in the picture above, think about using eye-catching fixtures as a way to anchor each of your usage areas. Alternative options could include statement pieces of furniture, fireplaces or architectural elements like built-in shelving.
Pay attention to negative space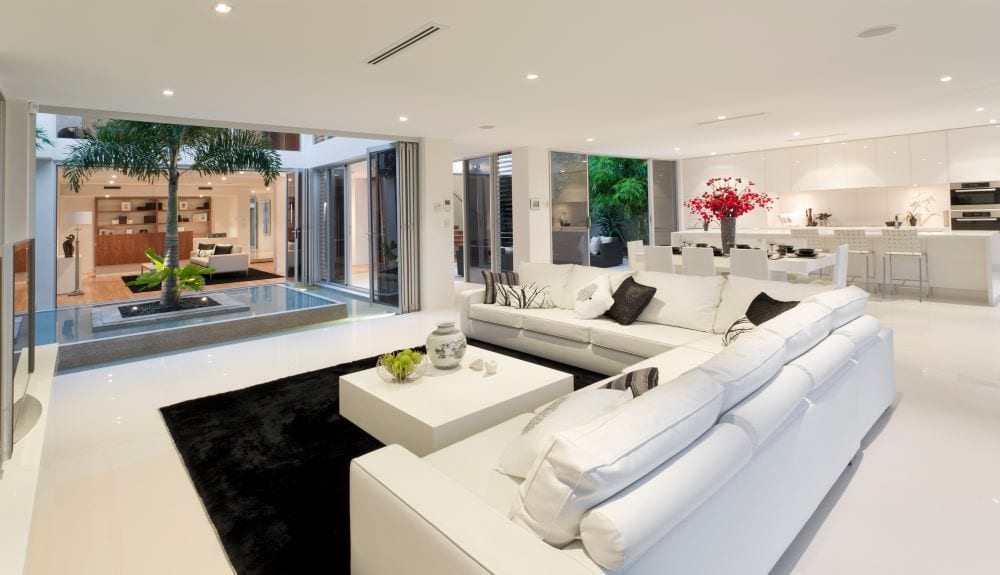 @ImageSupply / Twenty20
One of interior design's best-kept secrets is that negative space — or the empty area around each element — is a crucial component of all successful layouts. This is especially true in open concept areas.
For this reason, most open concept spaces err on the side of minimalism. You'll want to stay away from allowing too much clutter in the room since that can overwhelm the eye and blur the boundaries of your groupings. Instead, try to build your design around pieces that pull double-duty by providing both functional and aesthetic value.
It's also used for creating pathways around the room. When planning out your space, allow enough empty space for people to easily move between each area. Not only will this make the room significantly more usable, but it will give the eye a chance to rest and refocus between each grouping.
Use color to coordinate everything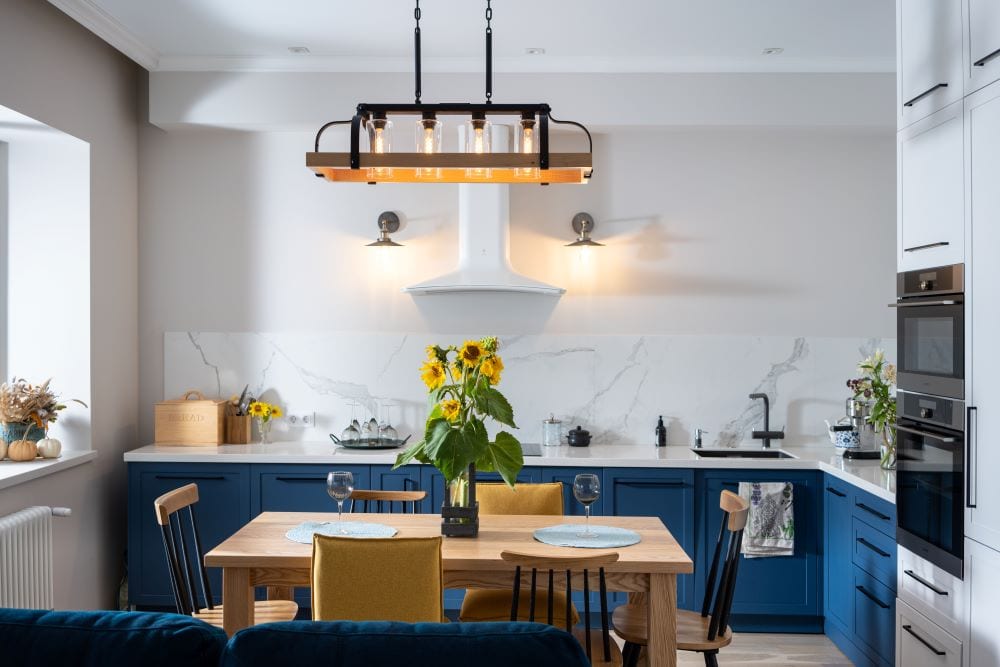 @egrigorovich / Twenty20
Though we've spent a lot of the article talking about how to effectively separate out each segment of an open concept space, it's also important to remember the big picture. More often than not, these areas will be considered as one whole, so it's critical to make sure all your design elements work well together.
Keeping a consistent color scheme throughout is the easiest way to do this. Since you'll likely be covering a lot of square footage, we suggest sticking to shades that are easy on the eyes. Choose a neutral to be your dominant color and then one or two bolder hues to add pops of visual interest.
In addition to color, repeating similar prints, patterns and textures in your accessories is a great way to pull everything together. Though the items you coordinate may vary — and they could be anything from wall art to textiles or pieces of statement furniture — you'll want to make sure that each grouping features at least one tie-in element.
The bottom line
Open concept spaces are great in theory. After all, they give you the freedom to tailor your design to fit your individual needs. That said, knowing how to bring your ideal design to life can present a bit of a challenge. That why we've compiled a list of our best ideas on how to effectively design an open concept space.
What do you think of open concept layouts? Do you have any suggestions on how to put them together? Share your thoughts with us in the commenbelow.