12 Open Floor Plan Ideas to Steal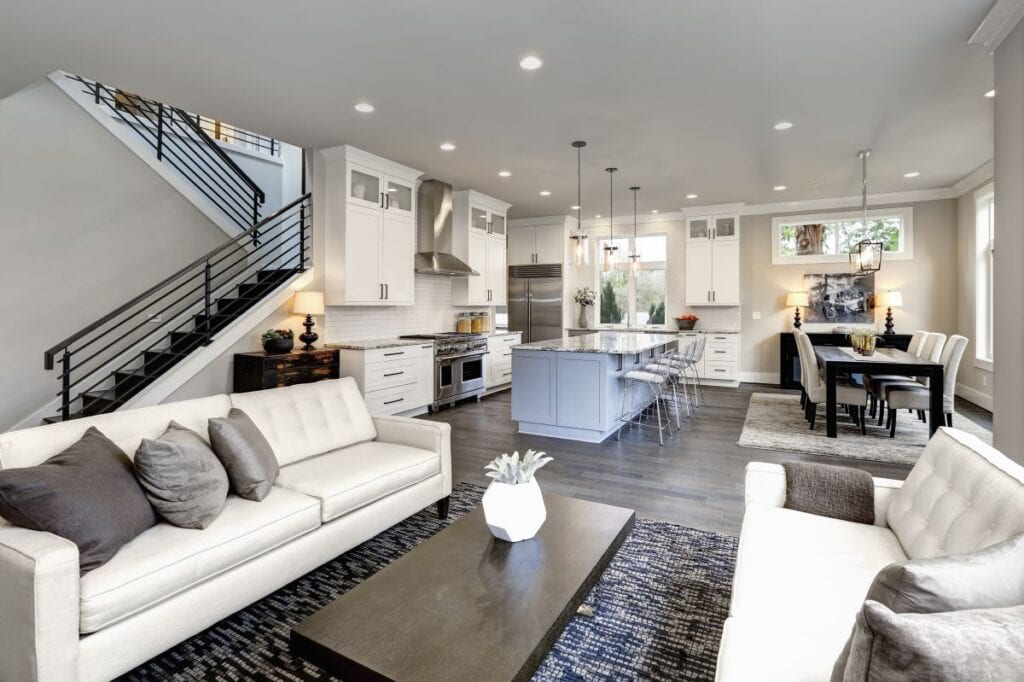 The open floor plan layout featuring a large open space and plenty of light is high on the wish list for home buyers and renters. But the open floor plan layout isn't easy to pull together. It may lack warmth, intimacy, and privacy if improperly laid out. It also might seem daunting to figure out how to arrange furniture with no defined areas. Still confused on what exactly an open floor plan is? We've defined an open floorplan, including the benefits and cons that it can bring.
It's easier than you think to layout an open floor plan in a way that is stylish and functional. The first step is to imagine which zone will be your living, office, dining kitchen, and bedroom area. Once you have a general idea of your zones, check out these gorgeous open floor plan spaces to learn how to rock an open floor plan layout.
12 ideas for furnishing an open floor concept:
Arrange your furniture away from the walls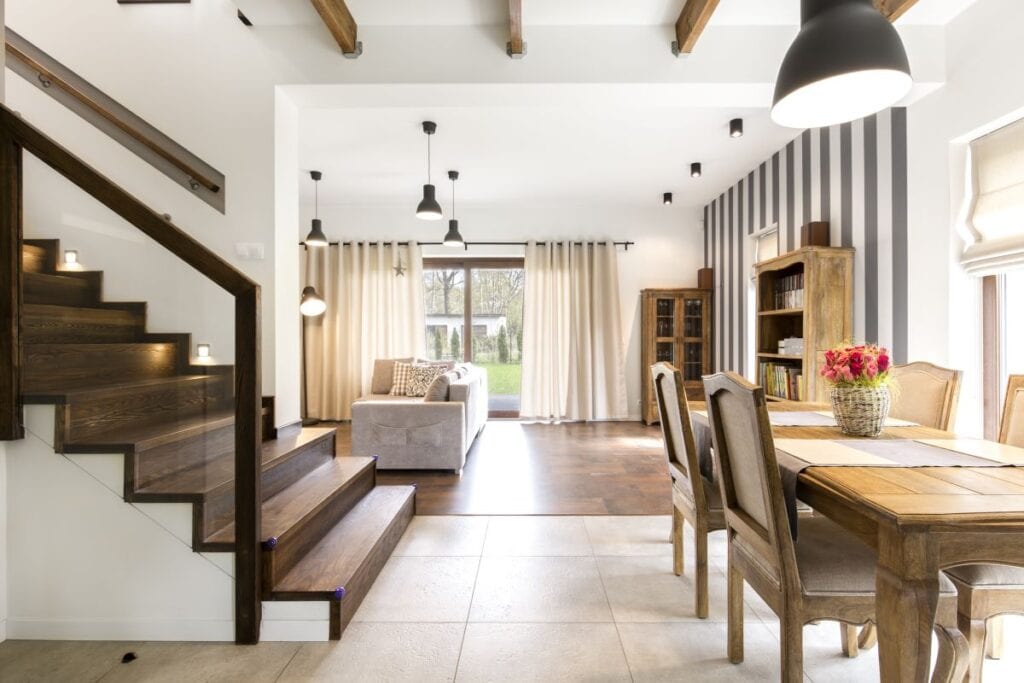 In arranging your furniture away from the walls, you create a more inclusive space and are more inviting.
Create a "room" with an area rug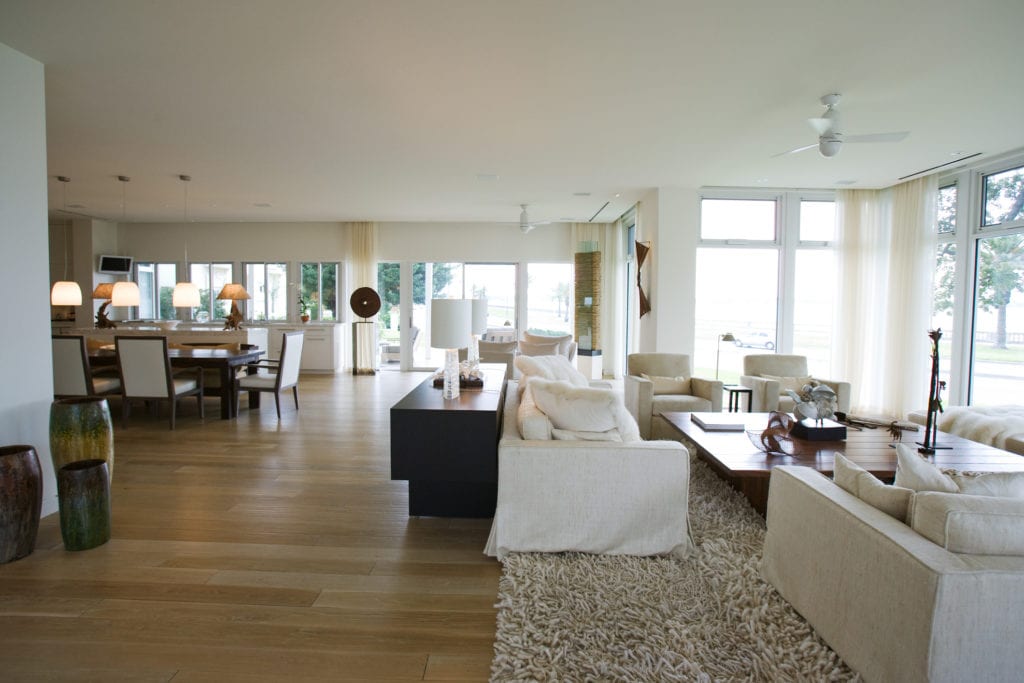 In having an area rug separate the visual plane, you can make the open floor plan seem like each area has its own distinct part of the home.
Shop These Products Now: Area Rug – Sofa – Table Lamp – Ceiling Fan
Repeat a favorite element in each open floor plan section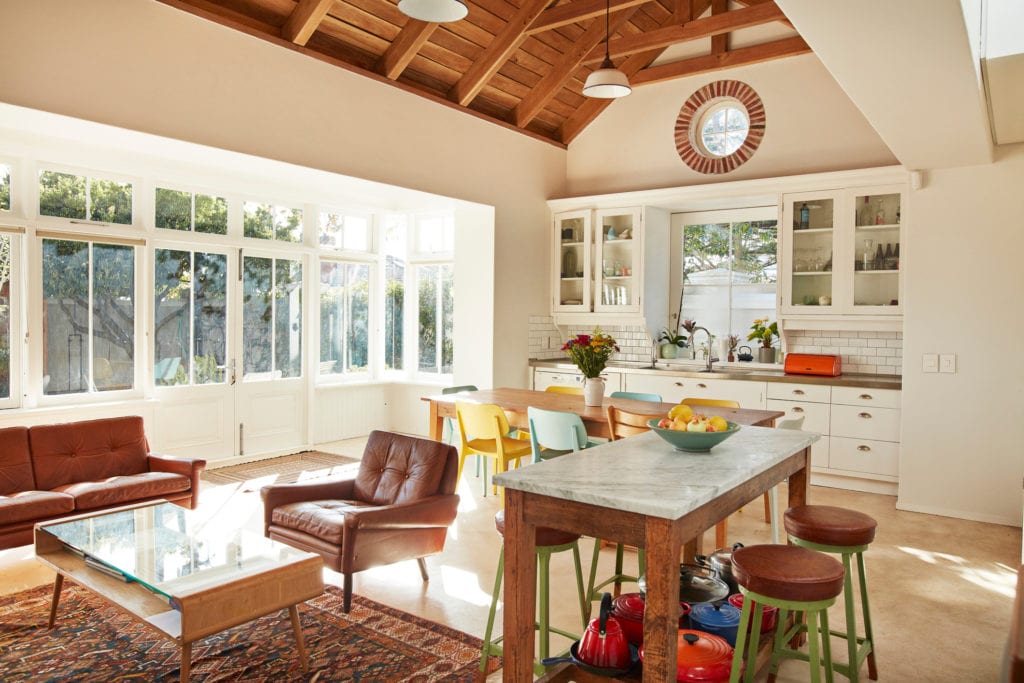 Like the image above, repeating the wooden theme throughout the area can help tie in the furniture and make a more cohesive visual field.
Shop These Products Now: Fruit Bowl – Dining Table – Hanging Light – Center Table
Go with a cohesive color theme throughout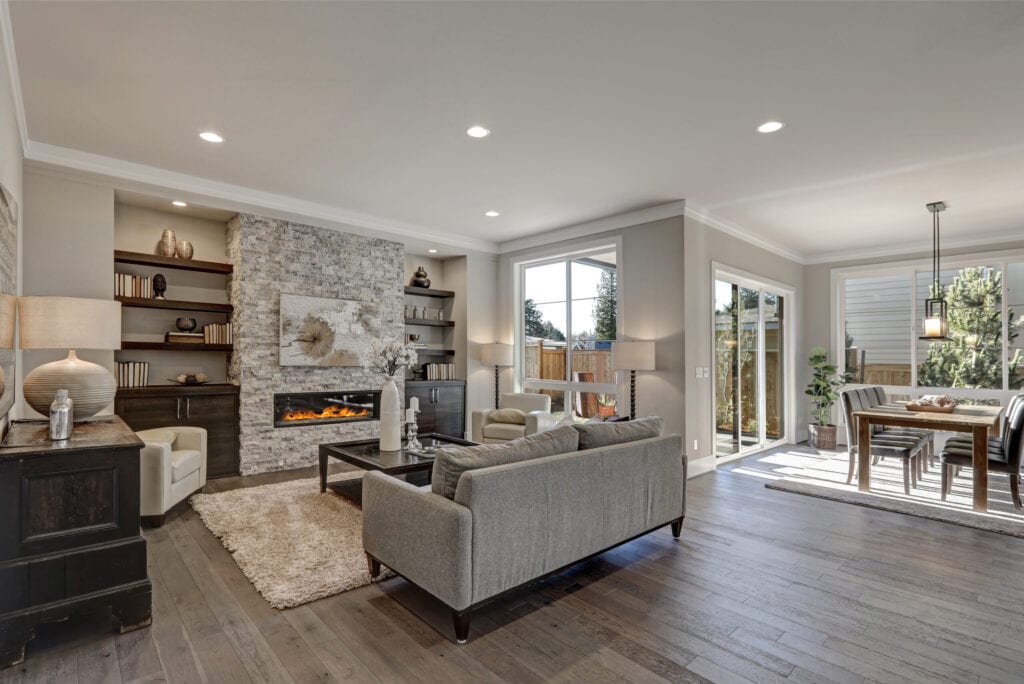 Similar to using the same textures, using the same color can make an open floor concept look more together.
It's all about flow in an open floor plan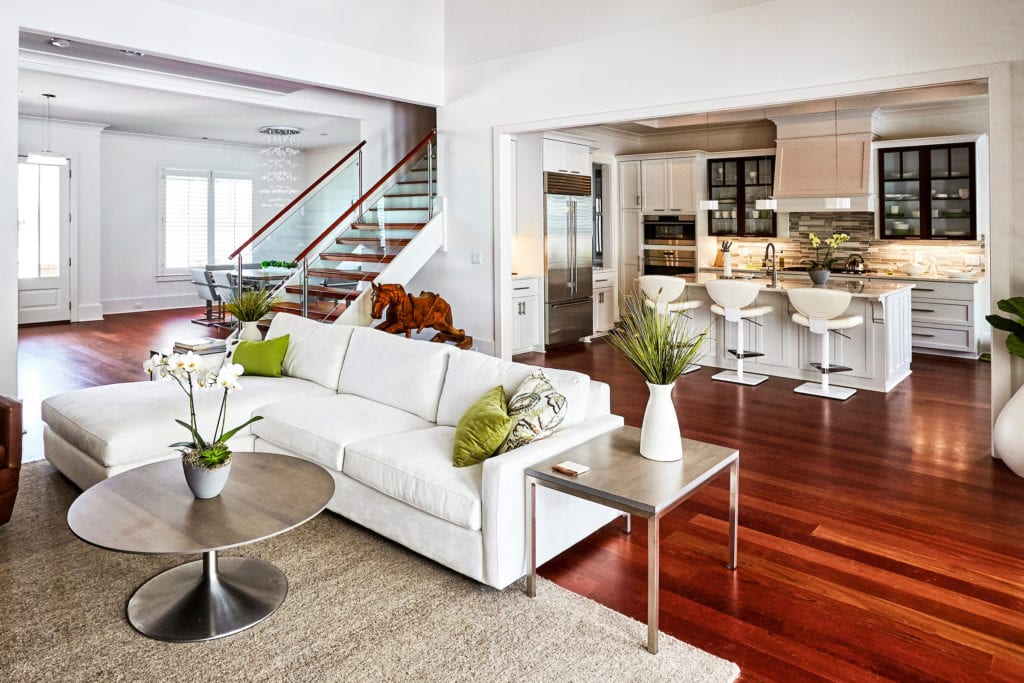 Be sure to have good flow for your house plan, making it easy to walk through makes your home have a higher utility.
Shop These Products Now: L-Shape Sofa – Flower Pots – Rug – Refrigerator
Address the floor and ceiling, too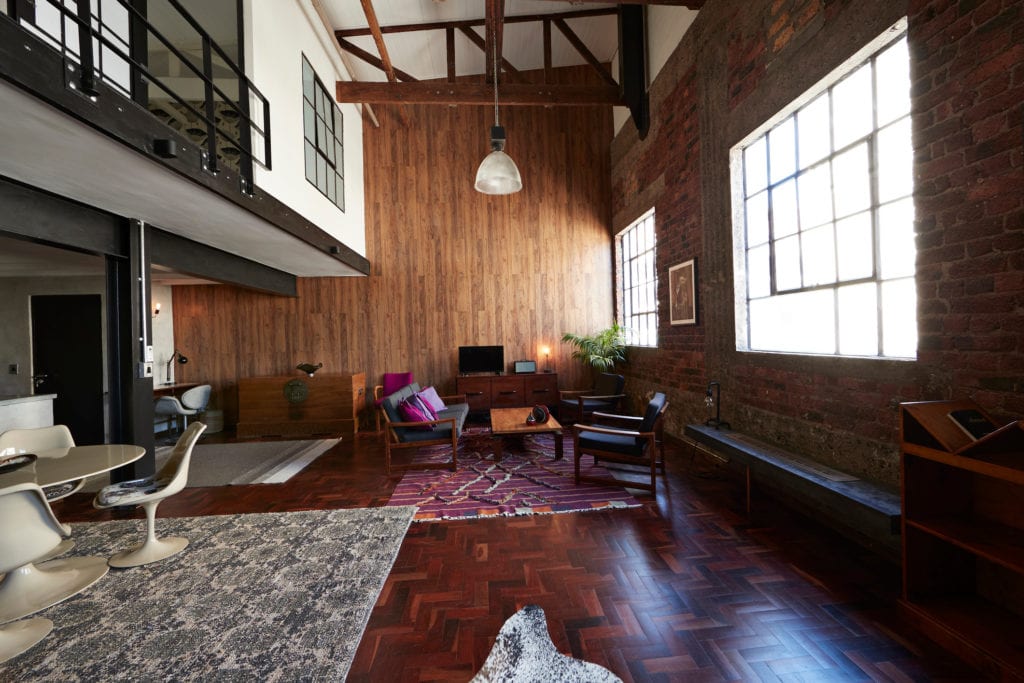 Floor and ceiling alike are a part of the open floor concept and should match with the rest of the decorations and furniture.
Shop These Products Now: Hanging Lamp – Tv's – Carpet – Wooden Sofa
Decorate with multi-function furnishings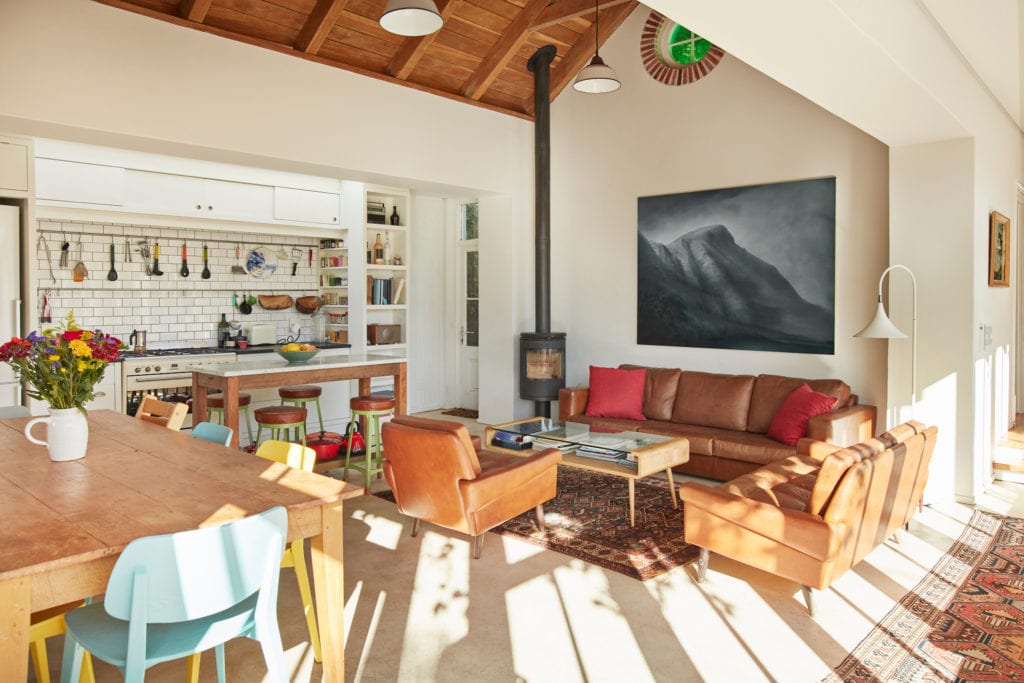 Like the picture above, decorating with a fireplace can add style, and practicality.
Shop These Products Now: Wall Art – Sofa – Kitchen Table – Floor Lamp
Paint a focal wall in a rich, contrasting color for depth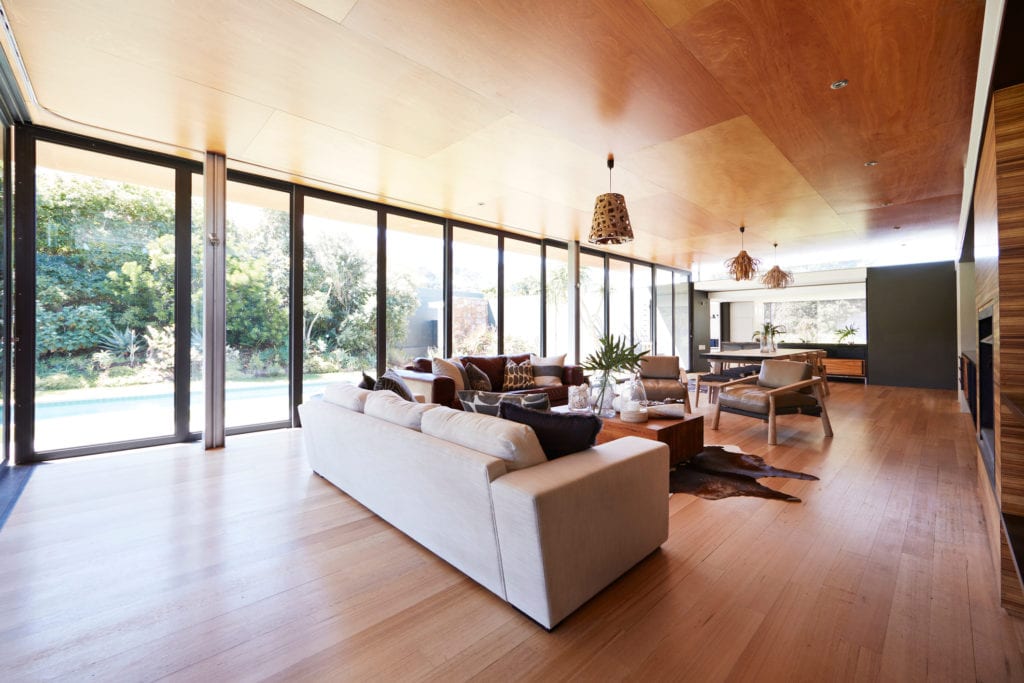 A contrast color allows for depth to be incorporated in the open floor plan. This way you can visually see how deep and how much space you have.
Shop These Products Now: Ceiling Lights – Sofa – Center Table
Use round furnishings to soften an open floor plan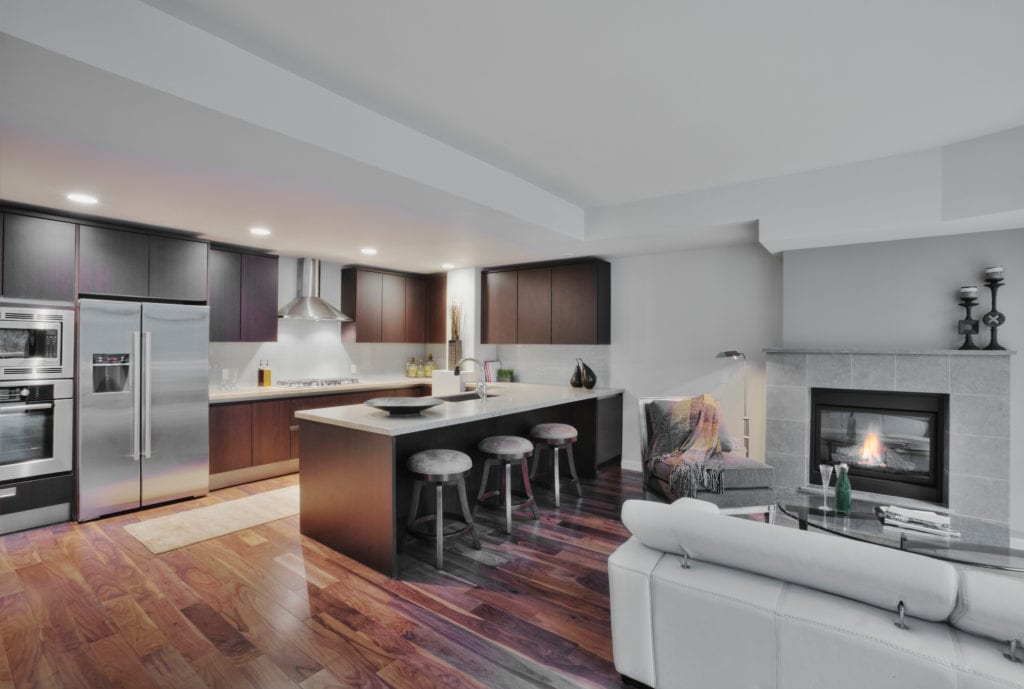 Using softer materials in your furniture allows for that homey feeling to take control of the large area.
Shop These Products Now: Refrigerator – Chimney – Round Stool – LED Lights
Add a room divider for privacy
Adding a room divider can enhance privacy in an open floorplan where it may seem possible. Its perfect because it is temporary but useful.
Shop These Products Now: Dining Table – Area Rug
Decorate your open floor plan with modular or movable furnishings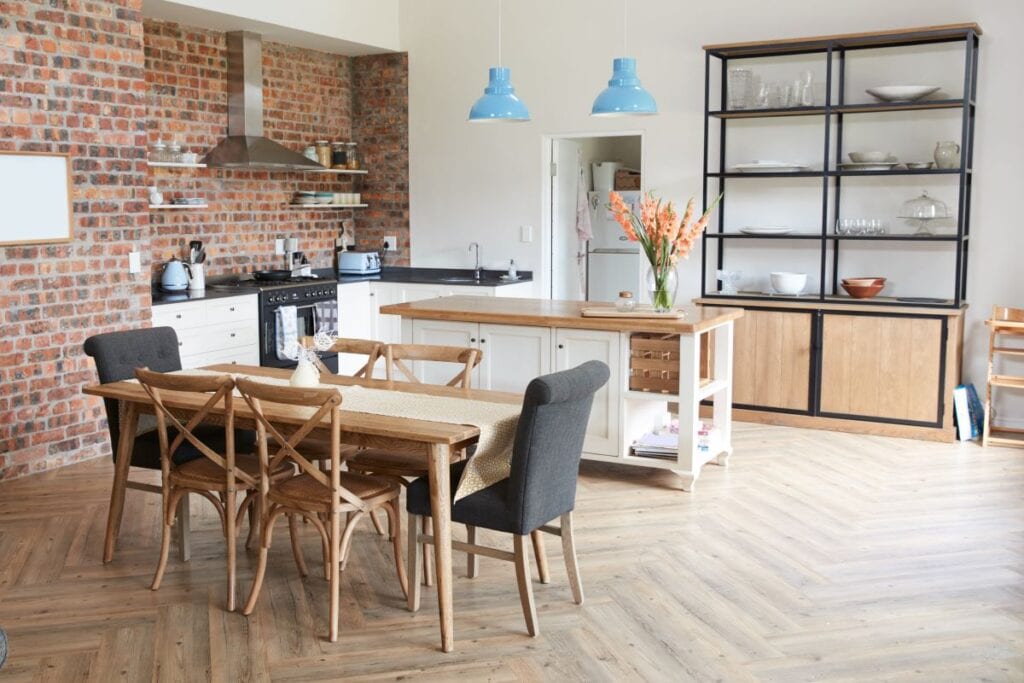 Movable furniture allows for a dynamic space, and can increase utility in your home.
Break the open areas down further

This can be done mainly through furniture positioning, like the image above the dinning area breaks down the living room with the kitchen.
Shop These Products Now: Fruit Bowl – Dining Table – Wall Art – Table Decor
The bottom line
When working with an open floor plan layout, visualize where you'll place the most important zones of your space. Once you've decided where your living room, bedroom, dining, and kitchen areas are, use these 12 open floor plan layout ideas to add maximum function and style to your modern loft space.
Want to see how you can take a small open box and turn it into a fabulous small and open floor plan? Check out the 10 tiny coolest studios we've seen.