City Incentive Programs For Movers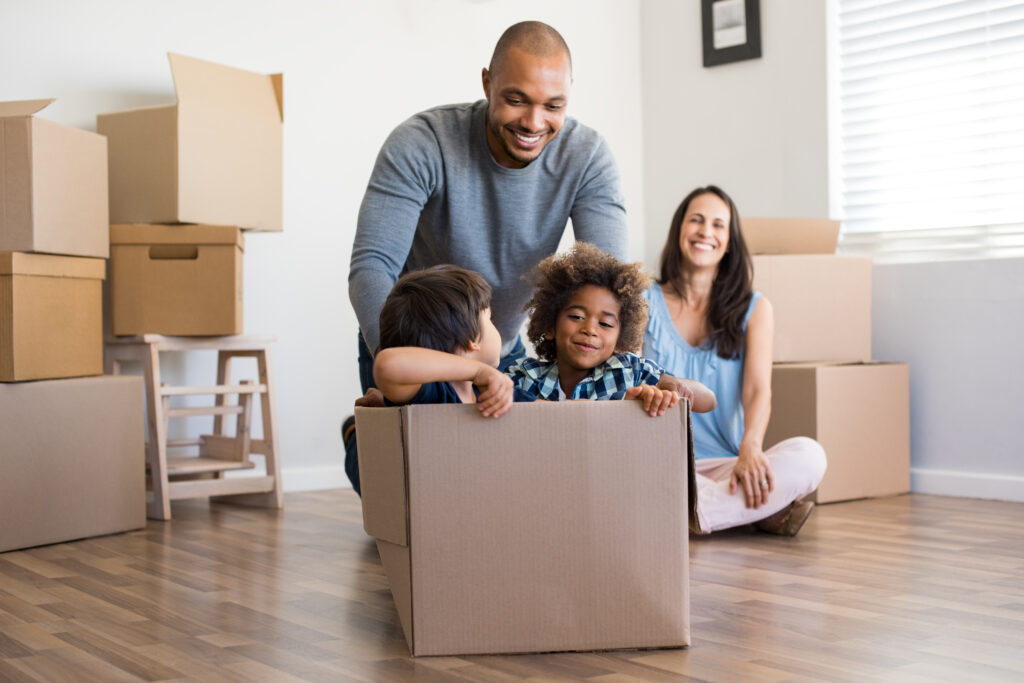 Nearly 16 million people moved because of the coronavirus. A definite part of this trend is city-dwellers that are beginning to flee their metropolises in search of a quieter – and more affordable – life.
More people moved from busy metropolitan areas, such as New York City, Los Angeles, and Washington, D.C., while areas like Katy, Texas, East Hampton, New York, Cumming, Georgia, and Riverview, Florida all welcomed the most movers.
Part of what is keeping America on the move is the impressive new incentives cities are offering when you move to town.
The best city incentive programs for movers
It's no secret that times are tough in the aftermath of a brutal 2020. That's why some of America's smaller communities are working to open the gates and corral the welcome wagons for newcomers in search of a fresh start.
It's something Rostislav Shetman has witnessed frequently as Founder of 9Kilo Moving. "The pandemic changed many things, and one thing it definitely probably altered for good is the need to work out of an office," he says. "An increasing number of people are moving away from urban cities in pursuit of space, stability, and affordability. A city relocation program acts as an added financial incentive."
It sounds too good to be true, but city initiatives assure us that it's very real – certain cities will pay you to move there, offering a monetary stipend as a friendly welcome to bolster the local economy and help give families a much-deserved break.
"The reimbursements towards relocations, tax credits, and housing stipends all play a part in alleviating the financial burden of relocation," Shetman explains.
That alleviation can run up to $15,000, depending on where you move this year. Here are a few of that the places that will pay you to live there.
Newton, Iowa
Initiative: Get to Know Newton
Stipend dollar amount: up to $10,000, plus extras
Get to Know Newton is a new initiative in Iowa that is financed by the Newton Housing Initiative. It offers a three-pronged approach to housing incentives for new homebuyers moving to town.
Get to Know Newton's incentives are based on property value.
Property Value
Incentives
Between $100,000 – $179,999.999

$5,000 cash incentive
Get to Know Newton Welcome Package, valued at $2,500

$180,000 or more

$10,000 cash incentive
Get to Know Newton Welcome Package, valued at $2,500
Stipends are distributed at closing, and additional bonuses may be available for new construction completed between 2020-2021.
When compared to nearby Iowa City, you could enjoy a cost of living that's almost half that of Los Angeles.
The Shoals, Alabama
Initiative: Remote Shoals
Stipend dollar amount: $10,000
In Northwest Alabama lies The Shoals, a collective grouping of local cities that includes Florence, Muscle Shoals, Sheffield and Tuscumbia. Florence is an excellent option when compared financially to San Diego, California, which has a cost of living that is almost 40% more than Florence, Alabama.
There are specific requirements that applicants need to meet.
Adults 18 or older who are eligible to work in the U.S.
Minimum income of $52,000 per year
Must relocate to the Shoals area within 6 months of approval
Full-time remote employment or self-employment as an independent contractor beyond Colbert and Lauderdale counties
Applicants will receive 25% before their move, 25% six months after the move, and the balance after the first year.
Topeka, Kansas
Initiative: Choose Topeka Initiative
Stipend dollar amount: $15,000
Topeka offers a stunning $15,000 incentive for eligible new transplants, a sum that is far more than many other similar programs. To offer the relocation bonus, the city has partnered with many of Shawnee County's largest employers, conveniently listed on the site.
Topeka is made all the more attractive by its affordability. It boasts a home value of $150,000 for the average single-family home, and there's no denying the savings in cost of living when compared to many larger metropolises. The difference is almost half, with the cost of living in Topeka about 45% less than that of Washington, D.C.
"Currently, 40% of people who work in Topeka do not live in Shawnee County," the program writes. "We need to compete to get those employees back inside our community to support our tax base, our schools, and to allow the city to have more resources to improve quality of life for our citizens."
Tulsa, Oklahoma
Initiative: Tulsa Remote
Stipend dollar amount: $10,000
Tulsa Remote is a program that is funded by the George Kaiser Family Foundation that offers $10,000 to eligible applicants who relocate to Tulsa.
To qualify for Tulsa Remote, you need to meet a few requirements.
Adults 18 or older who are eligible to work in the U.S.
Move to Tulsa within 2021
Full-time remote employment or self-employment outside of Oklahoma
Like several other programs, Tulsa Remote gives a portion upfront with a monthly stipend until the end of the first year, when you receive the balance.
The cost of living is 56.63% lower in Tulsa, OK when compared to San Francisco, California, something that has movers flocking en masse for a better quality of life.
In 2020 alone, Tulsa Remote funded over 375 members, something the Interim Director of Tulsa Remote, Ben Stewart, comments on. "We've seen applications over the last six months increase up to threefold," he says.
Northwest Arkansas
Initiative: Northwest Arkansas
Stipend dollar amount: $10,000
Northwest Arkansas plans to contribute over $1 million to its Life Works Here initiative, with partial financing from Walton Family Foundation. New residents can earn $10,000 from their move to an already-attractive area.
President and CEO of the Northwest Arkansas Council Nelson Peacock explains, "When COVID took place, we really saw people reevaluating their lifestyle and what they saw was important, and we felt we needed to take advantage of that."
Here, the area's super-low cost-of-living gestures to burned-out city commuters who see an opportunity to slow down, especially as remote work takes off. Compared to New York, New York, the cost of living is more than 65% less than that of Fayetteville, Arkansas. Residents in Northwest Arkansas make about 14% more per capita than the national average. It's an enormous difference.
Other state incentives to consider
The Alaska Housing Finance Commission offers a whole host of tax credits and financial incentives for those moving to the area. The Permanent Fund Dividend is one such program, dividing its total value by the number of applicants. By the end of 2020, the Permanent Fund has grown to $71.8 billion, and more than 211,000 applications have been filed just one month later.
Lincoln, Kansas is also taking a unique approach to moving incentives by offering land instead of cash. If you move to Lincoln, you could receive a plot of land ranging anywhere from 14,000 to 35,000 square feet. The free lots are located within a fully-equipped residential development that is within Lincoln city limits, so you can enjoy all of the nearby schools, hospitals, parks and other amenities of the area.
While you are responsible for all costs associated with building your home, the Lincoln city government actually promotes the flipping and resale of these new properties, saying, "The City highly encourages any individuals who are speculatively building to carefully analyze our housing market."
Maine
Maine doesn't give a cash incentive, but it has tempting offers for college grads all the same. Students get a tax break on their student loans, with 2018 Bachelor's graduates saving up to $377 per month. In 2016, Maine issued more than $13 million in tax credits to nearly 7,300 student borrowers.
"We don't have enough people in Maine to satiate our long-term workforce needs," Nate Wildes, engagement director of Live and Work in Maine, says of the program.
The bottom line
While coronavirus has created some financial setbacks for families throughout the country, there are many states and cities that are stepping up with the financial assistance and support that many Americans need today, states that pay you to move there. If you are able to relocate your family and are looking for the best place to start over, you might be surprised to find an exciting, new adventure in a place that welcomes you with a check, a deed of land, or all sorts of other benefits. Together, you could make 2021 better than you ever imagined.
Frequently Asked Questions
Q:
How do I find a relocation program?
A:
Our Coronavirus Moving Trends study will give you an idea of what the popular moving hotspots were for 2020, so you know where to look for your potential move. When you decide which cities you are interested in moving to, you should ask the local government to see if there are any available incentives.
Q:
What city will pay you to move there?
A:
There are several cities that will offer you relocation assistance when you move there. Currently, these areas include Newton, Iowa, Topeka, Kansas, Tulsa, Oklahoma, Northwest Arkansas, and The Shoals in Alabama.
Q:
Do you get paid to live in Alaska?
A:
You can, Alaska has set up many different financial incentives to encourage population growth. One major one is the permanent fund dividend that will divide its worth between all new applicants. Currently it is in the billions, but many applicants have shows interest in moving to the far off state.