The Best U.S. Cities for Public Transportation in 2021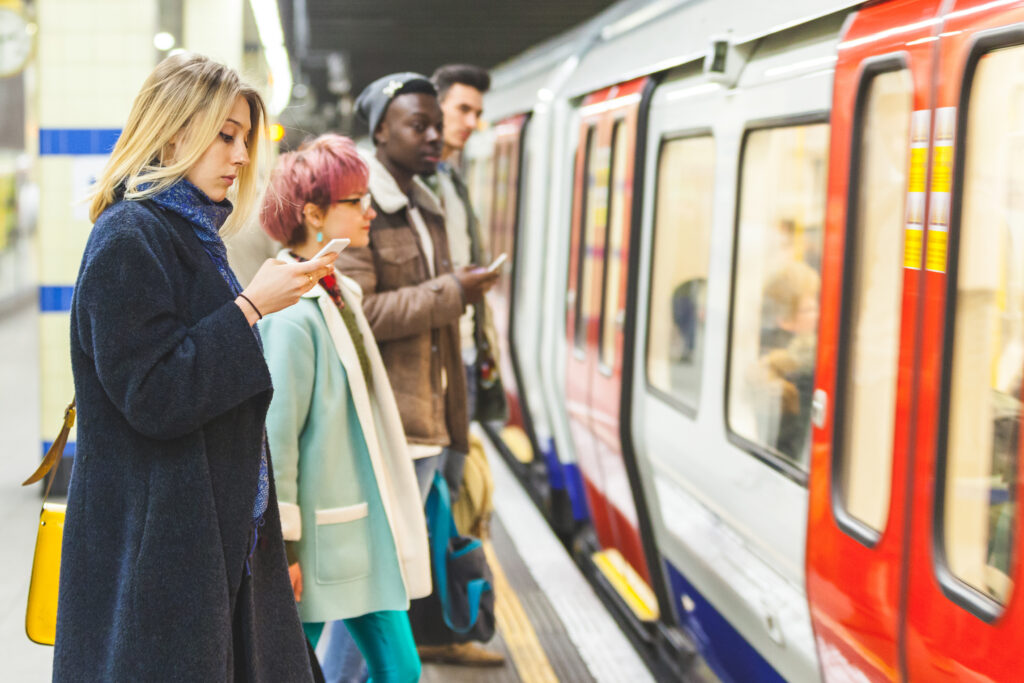 Living in a big city has its perks, like top-tier restaurants, cultural attractions, and exciting nightlife. But one of the most significant pain points is getting around, especially if you don't have a car. However, if you live in one of the U.S. cities with subways and other transportation systems, not having a car is a huge benefit.
Cities with the best public transportation options offer multiple modes of travel, so you don't have to worry about getting home after a night on the town or arriving to work on time. Not only does using public transportation save you money when you consider the cost of car ownership, but it also reduces the amount of carbon released into the atmosphere when you share rides with your fellow citizens. If that appeals to you, consider living in one of these U.S. cities with the best public transportation.
Top 5 U.S. cities with the best public transportation systems
To compile our top cities list, we turned to WalkScore's list of transit-friendly cities. Walkscore rates each city's transit system by reviewing the usefulness of local transit routes as it relates to frequency, mode of transportation, and distance between stops.
Cities earn a score between 0-100, with 90 to 100 considered a "Rider's Paradise." A city with a score between 70 and 80 has excellent transit. For each of WalkScore's top transit cities, we researched additional facts about that city's transportation system to provide a more detailed comparison.
Transit Score: 84.3
The NYC subway is a way of life for millions of residents and a rite of passage for any visitor (despite some of its issues). The Metropolitan Transit Authority (MTA) operates the subway and public buses in the city 24/7.
The MTA reported more than 1.68 billion subway rides and more than 569 million bus rides in 2018. The MTA has an operating budget of around $16 billion. Other modes of public transit include ride shares, regional rail, rental bikes, trams, ferries, and last but not least, the famous yellow cabs and other taxis.
The MTA plans to invest more than $50 billion over the next five years to modernize aging infrastructure, including improving ADA accessibility. The MTA has also made significant strides in safety, with reported crimes falling considerably over the last 20 years.
While the subway may be the backbone of the city's transportation system, we'd be remiss not to mention the majestic architecture of Grand Central Terminal or the stunning skyline view offers by the Roosevelt Island Tramway.
New York City transit at a glance:
Transit Score: 80.3
What would the "City by the Bay" be without its world-famous cable car system? Well, they'd be down a valuable tourist attraction, but for the most part, locals don't ride them. Instead, they ride the other modes of the Muni fleet operated by the SFMTA: buses, light rail trains, and historic streetcars.
Muni supports more than 650,000 average boardings every weekday and has an annual operating budget of over $1 billion. Other public transit options include bike shares, rideshares, taxis, scooters, and regional rail lines operated by BART and Caltrain.
You can catch a Muni ride 24/7, thanks to its late-night Muni Owl Network. As far as safety goes, fights and muggings do sometimes take place. The SFMTA offers tips to riders on what to do if they witness a crime in progress. Muni trains operate as part of a hybrid above ground and underground system, but plans are underway to move more of the system underground to improve efficiency.
San Francisco Transit at a Glance:
Transit Score: 72.5
New York might have the most famous subway system, but Boston was the first. In 1897 the Boston Elevated Railway Company completed the first subway tunnel in North America, and it's still in use today. Nowadays, the Massachusetts Bay Transportation Authority (MBTA) operates the public transportation system. Locals just call it the "T."
The MBTA has an operating budget of more than $2 billion annually. There are several ways to ride the T: subways, buses, trolley cars, and boats usher more than a million people around Boston on an average weekday.
While the T might be one of the most robust public transportation systems in the nation, it does have its limits. Late-night services are limited, with the last train typically running just after midnight. It's also prone to breakdowns and known to be outdated compared to other subway systems. The good news is, the system's investing $8 billion to update fare collection systems, improve accessibility, renovate stations and upgrade services. As with other large transportation systems, crime does occur, but the MBTA provides some guidance on how to protect yourself.
Boston transit at a glance
Transit Score: 70.7
Connecting the nation's capital with neighboring Virginia and Maryland, the Metro system has a vast network of buses, rail, and curb-to-curb paratransit vehicles for disabled riders. The Washington Metro Area Transit Authority operates the system, which cities and counties in the region fund. The system has an annual operating budget surpassing $2 billion and planned capital expenditures to fund improvements for more than $9 billion over the next six years.
In a typical year, more than 600,000 passengers ride the Washington D.C. subway each day. The DC Metro is generally safe to ride if you're worried about crime. The Metro system doesn't operate after 11:30 p.m. on weekdays (1 a.m. on weekends), so you'll need to hire a cab or rideshare for late-night trips.
Washington D.C. transit at a glance:
Transit Score: 66.8
Rounding out our list is the "City of Brotherly Love." The Southeastern Pennsylvania Transportation Authority (SEPTA) connects Philadelphia with Bucks, Chester, Delaware, and Montgomery counties via a network of rail lines, buses, trolley lines, and paratransit. It also operates the Broad Street and Market-Frankfort subway lines. After the subways close at night, Night Owl buses service the same routes so you can use public transit 24/7.
SEPTA's annual ridership for the fiscal year 2019 was 293 million trips. SEPTA has a $1.49 million annual operating budget. Budget cuts have forced the transit system to scale back its capital expenses. However, SEPTA still plans to spend more than $420 million in 2020 on new vehicles, station upgrades, and safety and security improvements (including an ongoing restoration of the transit hub under City Hall in Center City).
Philadelphia transit at a glance:
The bottom line
Riding public transportation might not be everyone's cup of tea. Still, there is no question that a top tier transit system makes it easier to get around some of America's biggest cities. These cities provide the most reliable transport in the country, whether it is for tourists, commuters, or exploring the nightlife.