How to Get to Know The History of Your New City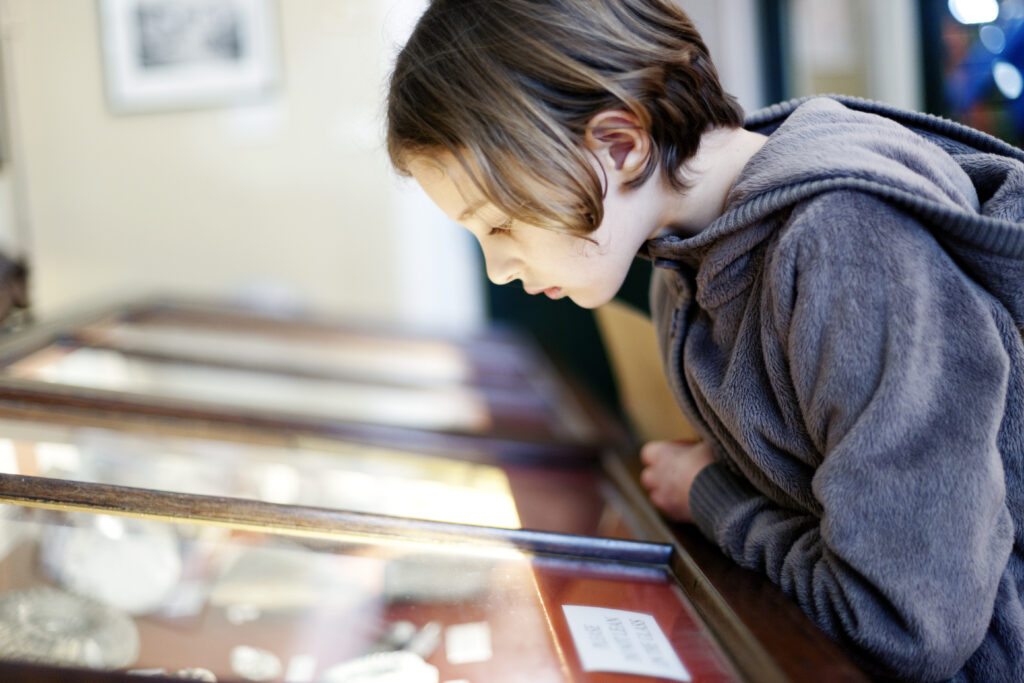 If you recently moved, you may be eager to get to know your new city. You might check out the local nightlife, festivals, or farmer's markets, and you will almost certainly familiarize yourself with such staples as the closest grocery store, bank, and post office. Beyond these basics, though, you might find yourself wondering about the local history of your new town. How did your city come to be and evolve into what it is today.?
Some cities are "historic," carefully preserving and celebrating their past. But even the least historic places do have a history, and there is often a fascinating story or two attached. It may take some detective work, but ferreting out your local history can help you build a deeper emotional connection to the place. It's also a great way to create bonds with your new neighbors. Here are some ways to learn about the local history of any city or town.
How to get to know the history of your new city
Visit the local museums: Nearly every city or town has at least one local history center, museum, and/or visitor center. These can be excellent resources for historic photos and descriptive exhibits. Strike up a conversation with the employees, who often know a great deal more of the city's history than what fits into the museum.
Go to the library and talk to the librarians: Not only do librarians tend to be quite knowledgeable about the history of the local area, but they also have access to a lot of resources that aren't out on display. Ask about biographies of noted local figures, as well as historic maps, microfiche documents, and similar items.
Visit local parks and greenways: Many parks and greenways are built on or along historically significant sites. There are often plaques or historical markers that describe what used to exist on the site or in the immediate area. Each marker generally gives a small snippet of information, so you may want to take photos and put them all together later for a more complete historical record.
Conduct an internet search for historical BIPOC (Black, Indigenous, People of Color) presence in the area: Descendants of historically marginalized people often form organizations to preserve their history and traditional lifestyles. A quick internet search may turn up the names of some of these groups. Look for public events or call and ask if anything is coming up that you could attend to learn more.
Take a tour: Bigger cities often have a variety of tours from which to choose, including ghost tours, historical walking tours, and even food tours. If you're in a smaller city, check with the Chamber of Commerce or local history center to see if there are any guided or self-guided tours available.
Stop by the cemetery: Local cemeteries tell the story of a town through an entirely different lens, and they can be an excellent starting point for further research. Is the cemetery divided into Catholic and Protestant sections? Is there a separate Jewish cemetery? Maybe it's worth looking into the religious history of your city. Did a lot of people, especially young adults and kids, die in a certain year or two? Perhaps there's a history of yellow fever or another contagious disease that shaped the town's trajectory. If there's a large monument or mausoleum among the simpler graves, odds are good that the family buried there was extremely important at one time.
Attend local events: Even what and how a city celebrates can give you important clues to its history. There might be festivities marking the anniversary of a significant local event, reenactments of a momentous battle, or ceremonies to honor historical figures. Be sure to talk to people at these events to learn exactly what is being celebrated and why it matters.
Shop local: A great way to understand what's important to the people of your town is to visit the small businesses, flea markets, and mom-and-pop restaurants. Ask questions as you go along. Why is Main Street thriving (or boarded up)? How long has the only Greek restaurant in town been there, and why did the owners choose to open in that city? Does the city have an independent bookstore with a local history section? See if you can find a contemporary account from 50 or 100 years ago!
The bottom line
Getting to know the local history can help you feel more connected to your new city. If you happen to live somewhere "historic" such as Philadelphia or New Orleans, you will find yourself surrounded by all the local history you could imagine. But even the tiniest town has a history, and it's worth scratching the surface to see what you can uncover. From libraries to museums to cemeteries, there are numerous places to start your search. You may need to put together a trail of breadcrumbs, but with a bit of work, you can begin to understand how your new city became what it is today.
Frequently asked questions
What are some online resources for researching local history?
Nearly every city or town has a local website, and bigger cities typically also have a tourist and/or Chamber of Commerce page. Google the name of your city to find them. These pages may not go deep, but they can give you some basic information to use as a jumping-off point. You can also try the website for the local library, as well as search for local BIPOC organizations.
Can I find the history of my neighborhood?
Finding neighborhood-specific history may be a little tougher than finding the overall history of your new city, but it's almost always possible. Your local library is typically the best place to start, as you can research old maps and newspaper archives to learn when the neighborhood was built and whether it ever had a different name. Don't overlook your neighbors as possible sources of information. You may find some old-timers who can pass down stories from their parents and grandparents, or even a local history buff or two who have already done the legwork.