Xfinity TV Packages, Plans, and Reviews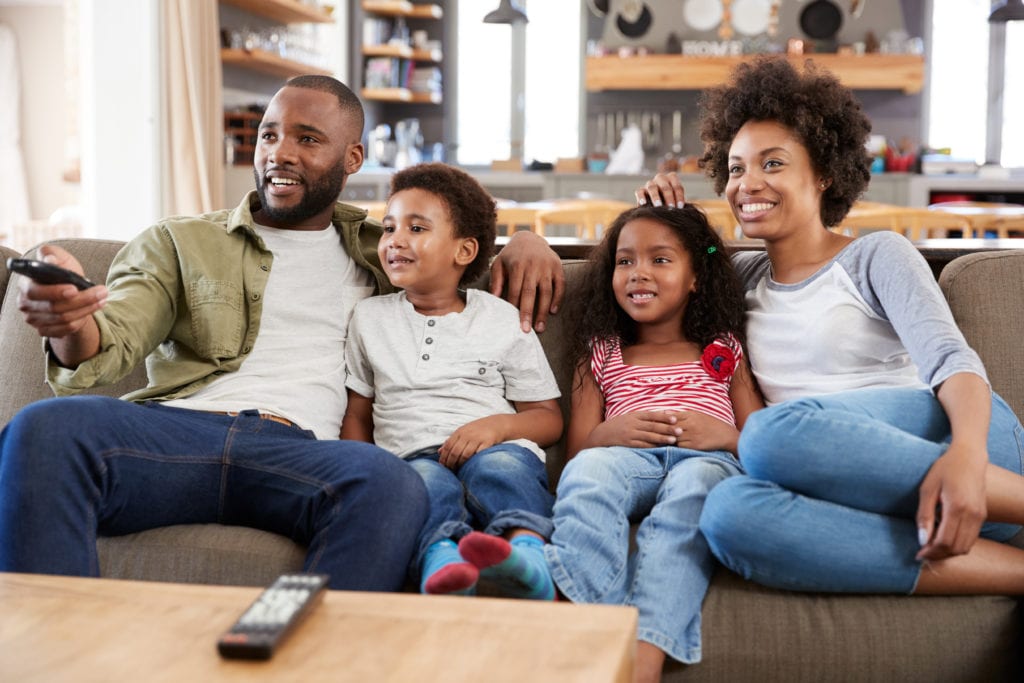 What you need to know about Xfinity TV
The first thing you need to know about Xfinity TV is that you've probably also heard it referred to as Comcast TV. This is because Comcast is the parent company of Xfinity. So you're just as right to search for "Comcast TV packages" or "Comcast channel packages" as you would be Xfinity TV packages. Both references are correct, although you'll most likely see offerings under the name "Xfinity" or "Xfinity by Comcast."
Now that we've cleared up the name confusion let's get into the nitty-gritty. Xfinity TV packages are delivered via a cable connection. This allows them to provide reliable, fast service to over 111 million customers in 39 states, making Xfinity the biggest cable provider in the country. Because the company casts such a wide net, it's easy to check if Xfinity TV service is available in your area and if it comes with any money-saving deals.
Xfinity offers channel bundling options that use a digital signal rather than an analog one. This means you get a higher quality picture. The TV-only packages start at 140+ channels. There's also a 220+ option if you want to be sure you don't miss any of your favorites. The lineup can satisfy television fans and novices alike. You can check out Xfinity's channel options to see what package fits your entertainment needs.
Xfinity TV plans and prices
Xfinity TV packages offer an array of programming choices. This makes it possible for you to choose a channel lineup that fits your family's entertainment needs (and budget). Offerings can vary by location, but here are some examples to give you an idea of pricing:
* Pricing and information as of 3/24/2020 for a customer in Charlotte, North Carolina (28201)
Xfinity TV channel selection
If you're looking for premium channels, you'll find the usual lineup with Xfinity TV's choices. You can choose from HBO, Starz, Showtime, Cinemax, The Movie Channel, and Epix. You can mix and match or choose just one of them to add to your plan.
Maybe you're a huge sports fanatic. If so, you're in luck with Xfinity TV's lineup of sports channel options. There are choices like NFL RedZone, CBS Sports Network, MLB Network, and even the Outdoor Channel. You can rest secured come game day!
Notable Xfinity TV features
From customer guarantees to programming for Spanish-speakers, Xfinity has a lot to offer. Take a look at some of the highlights below to see if they're the right choice for you.
Make sure to check for these Xfinity by Comcast cable TV deals
If you're moving, look for ways to save money with Xfinity TV. Whether you're looking for free perks or the chance to change your mind, it offers some great deals.
Check with Xfinity TV directly at 1-800-934-6489 to find out which deals are available specifically for your area.
*Pricing as of 3/24/2020
Xfinity TV reviews
The American Customer Satisfaction Index gave Xfinity TV's parent company, Comcast, a score of 57 in its 2019 benchmark. The company scored higher than competitors like Frontier, Mediacom, and Suddenlink. But it fell behind other top providers, like Cox, Spectrum, AT&T, and Verizon Fios.
Comcast Cable has a C rating from the Better Business Bureau, based on its interaction with customers on that platform. But the company does receive a 3.5-star (out of 5) average rating based on over 3,000 customer reviews on the site. Positive reviews praised knowledgeable technicians who showed up on time for appointments and installments. Reviews on service reliability were mixed, and some negative reviews cited confusing billing, unexpected charges/rate increases, and lackluster customer service as reasons for customer concern.
Digging Deeper: Xfinity TV pros and cons
Pros:
Cons:
Frequently Asked Questions
How much does Xfinity TV cost?
You can get a basic Xfinity plan that has 10+ channels for $30/mo. with no term agreement.
How can I watch Xfinity TV on the go?
Xfinity offers a streaming service that you can watch online using your laptop. It also has a special app you can download to your smartphone for entertainment on the go.
Does Xfinity TV offer TV services in my area?
It might, considering the provider's coverage area covers 39 states. Check to see if you live within Xfinity by Comcast service.
Can I get access to Latino programming?
Yes. If you're looking for Spanish-speaking channels, Xfinity offers a plethora of options with Xfinity Latino.
How can I get in touch with Xfinity TV?
Give the company a call at 1-800-934-6489 or reach out online.