WOW! TV Reviews and Prices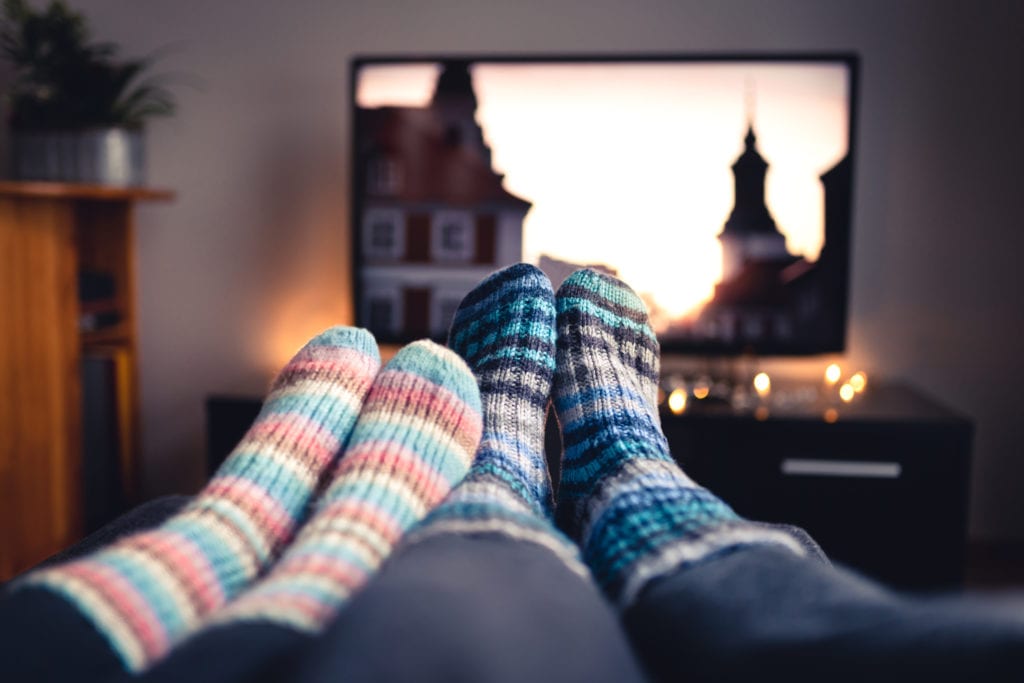 What you need to know about WOW! TV packages
WOW! is a regional broadband provider delivering television, internet, and phone services to more than 800,000 subscribers. The Colorado-based company operates in 19 markets throughout the Southeast and Midwest, with service available in the following markets:
Alabama: Valley, Montgomery, Huntsville, Dothan, Auburn
Florida: Pinellas, Panama City
Georgia: Fort Gordon, Columbus, Augusta
Illinois: Chicago, Chicagoland
Indiana: Evansville
Michigan: Detroit, Mid-Michigan
Ohio: Cleveland, Columbus
South Carolina: Charleston
Tennessee: Knoxville
WOW! TV service is available when bundled together with a high-speed internet plan. Packages include options ranging from 85 channels to 120 channels.
Standalone TV services are not advertised on WOW!'s website but are available on a month-to-month basis at a significantly higher price than bundled service. For example, a customer service representative quoted a price of $163.15/mo. for a mid-tier television-only package in Huntsville, Alabama. That means, to get a better price on WOW!'s digital television service, customers need to bundle with internet service (and sign up for a two-year service agreement).
WOW! TV plans and prices
WOW! TV and internet bundles vary based on channel selection and internet speeds. Compare the main television bundle offerings from WOW! below:
*Prices for Chicagoland, Illinois as of 3/23/20. Prices and offerings vary by location.
Note: When ordering WOW! TV service online, you must bundle with internet service. Standalone television service is only available by calling the sales department at 1-800-343-2076.
Understanding WOW! TV pricing
The quoted prices above include a $5/mo. AutoPay discount and don't include additional taxes and fees. It's important to note that each bundled WOW! plan requires a two-year contract. After the first 12 months of service, prices will increase by $10/mo. And after the 24-month contract expires, the bundle pricing will return to the package's regular rate. If you need to rent a WOW!-compatible modem, that will be an additional $10/mo.
WOW! TV channel selection
WOW! TV channel packages offer local channels in addition to your choice of a premium channel, like Starz, Cinemax, HBO, and Showtime, in both standard and HD quality. WOW! TV also includes Music Choice and on-demand programming.
Sports fans can include access to their favorite teams and games by adding channels like the NFL Network, RedZone, Big Ten Network, BTN2Go, or the SEC Network for an additional fee.
Channel lineups vary by market. For example, in the Chicagoland area, the Large TV package offers 160+ channels, and the Medium TV package offers 100+ channels, but in Evansville, Indiana, the Medium TV package offers 90+ channels, and Large TV offers 130+ channels.
Notable WOW! TV features
In addition to a robust channel lineup, WOW! TV has a few other features that make it competitive with other cable providers. Here are a few to keep your eye out for:
Online TV: Customers can watch many channels live from their laptops wherever they are. A good amount of on-demand content is accessible from computers and mobile devices as well.
Free premium channel: Customers who choose a bundle with Large TV can pick one free premium channel at no additional cost from the following list: HBO, Cinemax, Showtime, or Starz.
DVR options: Customers can add a standard or HD DVR recorder for between $7 and $14/mo. A more advanced ULTRA DVR is available in some markets for $20/mo. that makes it possible to record up to six shows at once. You can get an ULTRA DVR for two TV sets for $25/mo., and then it's $9/mo. for each additional ULTRA DVR after that.
Make sure to check for these WOW! TV deals
WOW! TV offers promotional incentives for new customers. Those who are moving or switching households in areas where WOW! TV services can benefit from these deals. Here's a look at the best WOW! cable deals available at the moment:
Free installation (a $50 value) when you order service online.
$200 prepaid Visa Reward card for television service bundled with 500 Mbps or higher internet. $100 reward card for TV bundled with 100 Mbps internet plans.
The large TV package comes with one free premium channel.
For more information on deals in your service area, call the sales department at 1-800-343-2076.
WOW! TV reviews
WOW! has an A rating from the Better Business Bureau (BBB). The BBB grades providers based on how they interact with customers on the review platform and the speed with which they address customer complaints. But when you look at customer reviews, you'll see that WOW! receives an average one-star (out of five) review from about 120 customers on the platform. Some negative reviews cite issues with long customer service wait times, confusing billing statements, and spotty connections.
On the flip side, WOW! features a running list of positive reviews on its website, submitted by customers who are particularly impressed with the company's performance. Some of those positive reviews include stories about positive experiences with customer service experiences and installation technicians.
Digging deeper: WOW! TV pros and cons
Pros:
Access to one free premium channel with Large TV package
New customer discounts and perks, like a $100 Visa Prepaid Reward Card
Free installation
Cons:
Standalone TV service may be price prohibitive
You are subject to a two-year contract.
If you want to cancel service before your contract expires, you could face up to $345 in early termination fees.
Frequently Asked Questions
How much does WOW! TV cost?
WOW! TV costs between $74.99 and $119.99/mo. for new customers when bundled with internet, plus taxes and fees. Standalone TV service from WOW! is considerably more expensive.
How can I watch WOW! TV?
You can watch WOW! TV at home with a standard or digital receiver and with an optional DVR. Customers can also watch many channels live and on-demand from their computers and mobile devices.
Does WOW! TV offer TV services in my area?
WOW! is available in 19 markets across the following states: Alabama, Florida, Georgia, Illinois, Indiana, Michigan, Ohio, South Carolina, and Tennessee. Go to the website and enter your address to check availability.
What channels come with WOW! TV?
WOW! TV offers local channels, basic cable channels, and music channels. Additional sports and premium channels can be added for an additional fee.
Does WOW! TV have DVRs?
WOW! TV offers a few different DVR options ranging from $7 to $25/mo., depending on the type, location, and quantity.