Everything You Need to Know About Spectrum TV Plans, and Prices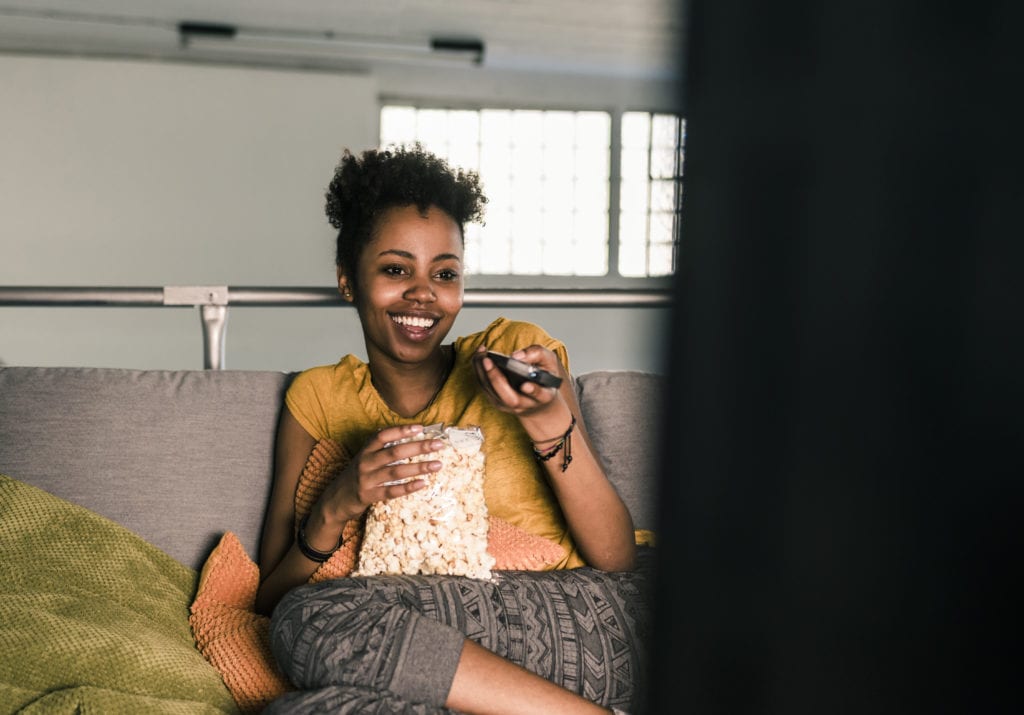 Charter Communications is a cable company that offers TV, internet, and home phone to millions of customers in 41 states under the brand name Spectrum. Charter acquired Time Warner Cable and Bright House Networks in 2016, bringing them under the Spectrum umbrella to connect more than 28 million customers to services nationwide.
Their television service, Spectrum TV (not called "Charter TV"), offers a few different packages, some of which can be bundled with their internet and phone services. If you're looking for a TV-only option, Spectrum only has one English language plan for you to consider with 125+ channels. It costs $59.99/mo. for the first year.
Spectrum TV plans and prices
There are three different plans that you can consider based on your TV needs. Package offerings and prices can vary depending on where you live, so you'll need to enter your address into the website to find out if the service is available in your area.
To give you an idea of Spectrum television prices, here are offerings available for a customer in Indianapolis, Indiana:
| | | |
| --- | --- | --- |
| Spectrum TV Package | Starting Prices | Number of channels offered |
| TV Select | $59.99/mo. for 12 months | 125+ |
| Mi Plan Latino | $39.99/mo. for 12 months | 145+ |
*Pricing as of 11/21/2022
Spectrum channels
When it's time to sit down and unwind after your move, Spectrum TV presents an assortment of channels to help you settle in. Spectrum channels vary by ZIP Code™, Spectrum TV Select dishes up at least 125 channels. Some of the channels viewers enjoy with the base plan include ESPN, the History Channel, TBS, TNT, and USA.
For sports fans:
You have plenty of channels to get your fix.
Spectrum TV Select carries ESPN 1 and 2, Fox Sports, MotorTrend, NBC Sports Network, SEC Extra, and SEC Network.
Spectrum TV features
Grab your popcorn, hit the sofa, and enjoy some added perks that come with every Spectrum TV package:
Stream TV on your favorite devices with the Spectrum TV app. With the app, you can access your DVR, schedule recordings, watch live TV, and enjoy on-demand content on your mobile device for no extra fee with any package.
Use Spectrum DVR to store up to 300 hours of digital programming or 75 hours of HD programming. The DVR is built into the cable receiver, so no extra equipment is required, but it will cost an extra $12.99/mo., according to a Spectrum TV customer service chat representative.
Access Spectrum On-Demand for shows from networks including NBC, ABC, CBS, and FOX from any TV package.
Make sure to check for these Spectrum TV deals
If you're looking for another way to save money while moving, check out some added bonuses Spectrum offers to people who switch. Although the TV provider doesn't offer coupon deals, it does have contract buyouts and bundled packages to help you cut costs where you can.
Contract buyout:
The Spectrum Contract Buyout might be for you if you're purchasing Spectrum's Triple Play or Double Play package, and are breaking a contract with a different company. To be eligible for the buyout, you have to fill out a form and email a copy of your final bill from your previous service provider. Spectrum will then refund you up to $500 of your early termination fee just for making the switch.
Bundle with internet:
When you want both internet and TV, Spectrum has two packages to choose from. Spectrum Internet + TV offers 125+ channels with 300 Mbps for $109.98/mo. Mi Plan Latino + Internet gets you 145+ Spanish language channels and 300 Mbps internet for $89.98/mo.
Money-back guarantee:
Spectrum offers a 30-day money-back guarantee if you sign up, but become unhappy with the service. You have to make your request for money back within 30 days from the installation or change of service date to qualify for a refund. If you use other Spectrum services, you'll receive a credit on your bill. Otherwise, you'll receive a refund minus any taxes or service fees.
For more information on these deals, call Spectrum Support at 1-844-707-7328.
Spectrum TV reviews
When compared to other top companies listed on the American Customer Satisfaction Index, Spectrum falls around the middle of the pack. In 2019, Spectrum received a 59 on the index, showing improvement by jumping two percentage points over the prior year and beating out competitors like Xfinity, Frontier, and Mediacom. Even so, Spectrum TV lags behind Verizon Fios and AT&T's U-verse TV by roughly 10 percentage points.
Spectrum received an average one out of five stars from more than 1,600 customer ratings on the Better Business Bureau. Negative reviews cite issues with incorrect billing, lengthy hold times during customer service phone calls, and random price hikes for reasons behind customer dissatisfaction.
Digging Deeper: Spectrum TV pros and cons
Pros:
The company will buy out your contract for up to $500 when you switch to Spectrum.
The basic package still includes popular channels like ESPN, TNT, and TBS.
HD and 3D movies are part of on-demand entertainment in every package.
Cons:
Spectrum TV makes it difficult to hunt down plans and pricing without sharing your exact street address.
While Spectrum TV is available in 41 states™
Spectrum TV does charge extra fees for equipment and taxes not included in the base prices of the TV packages, like the broadcast surcharge up to $13.50/mo.
Frequently Asked Questions
How much does Spectrum TV cost?
Spectrum TV has a base price of $59.99/mo. with a one-year commitment. This package includes 125+ channels.
How can I watch Spectrum TV?
You can view your channels at home or on your mobile devices. If you're on the go, the Spectrum TV app allows you to access all your shows wherever you roam.
Does Spectrum TV offer TV services in my area?
Spectrum TV is available in 41 states. To know if your area is covered, enter your address and zip code on the website.
What is the Spectrum TV app?
The Spectrum TV app allows you to access your programs from your mobile device. It's free to install with your TV subscription and connect to your Spectrum TV account.
Can I access on-demand channels with Spectrum TV?
Yes, Spectrum TV offers primetime on-demand with every package. This service includes HD and 3D movies.