How do You Know if You're Paying Too Much For Movers?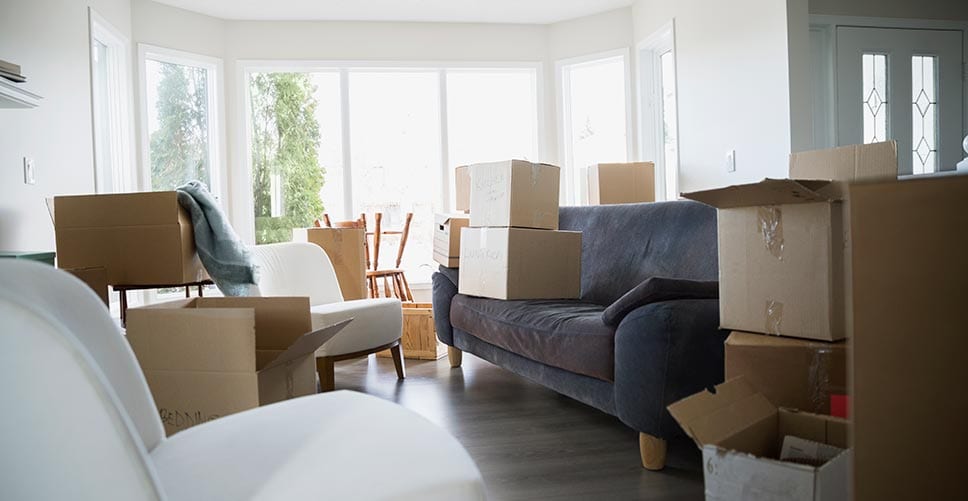 They say the only things you can't avoid are death and taxes, but some people might add "surprise moving fees" to that list. Fortunately, those people are mostly wrong. You can avoid most moving cost surprises, and stop overpaying if you ask the right questions.
The average mover costs vary by region. But no matter where you live, there are some consistent red flags that signify you're about to overpay for a moving service. Before you sign on the dotted line with your next moving company, make sure you ask yourself these questions.
1. Could Moving Next Month Equal Big Savings?
If you have some flexibility around your move, you can save a lot of money by avoiding the peak moving months. Movers are usually busy in the summer, and often around the end of the year. Do some research and move during the off-season when you can to take advantage of lower pricing. Even if you have to move in mid-July you can often avoid overpaying by moving on a Tuesday or Wednesday instead of on the weekend (when everyone else is trying to move, too).
2. Do You Have a Binding or Non-Binding Estimate?
Consumer Affairs warns that if you have a non-binding agreement with your movers, you could have a rude awakening on moving day. The moving company could unexpectedly increase the costs by a huge margin. Then you'll be left either paying more or having your stuff held hostage on the truck. Get a binding estimate instead. With a binding agreement, the moving company can only add costs if something changes — like if you add 20 more boxes than expected.
3. Are You Paying Four Hours for a Short Move?
If you're just moving across town, don't automatically settle for what a moving company calls their "minimum hours." Some movers will charge you for no less than four hours, for instance. Say your move only takes two and a half hours — the company makes out like bandits, and you're left wondering where that extra $200 is going. If you have a simple move, try to negotiate fewer than the stated minimum hours. Can you move in the middle of the week? The company may meet you in the middle because they're happy to have the business. Remember that you have leverage.
4. Is Your Mover Pressuring You to Pay for Packing?
Another way to overpay for movers is to pay for them to pack your stuff when you could do it yourself. Consider getting boxes at a home improvement store or getting hand-me-down boxes from neighbors and friends. Packing and labeling on your own boxes is drastically less expensive than using materials from a professional moving company. Any company that insists on charging you for packing and labeling is probably looking to overcharge. Get another bid.
It's hard to know if you're paying the lowest price possible from movers, but getting multiple bids in your area and asking the right questions helps you avoid getting totally hosed. Don't be afraid to ask for a discount to pay in cash or let a potential mover know what other companies are quoting you to see if they'll go lower. You have more power than you think!