1-800-GOT-JUNK Reviews, Prices, and Guides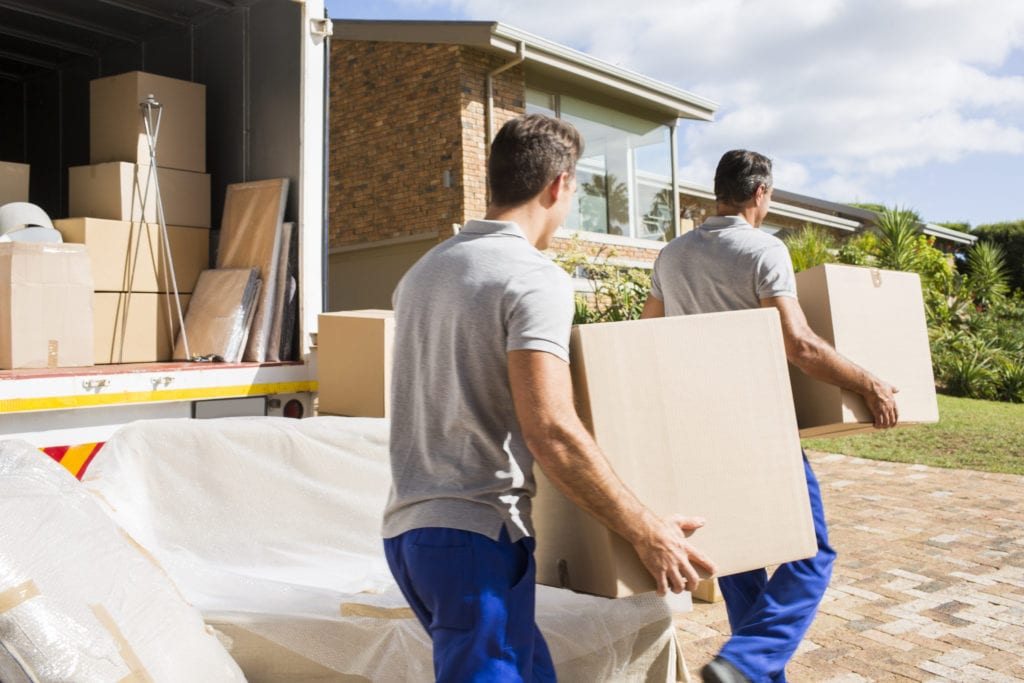 Understanding 1-800-GOT-JUNK
1-800-GOT-JUNK is a popular junk removal service that helps clear out the things you want to throw away, and does so responsibly and sustainably.

It's a handy solution for cleaning and organizing your life, whether you're preparing for a move or you just want to clean house. As you sift through or pack your belongings, you can declutter your home room by room, and decide whether to jettison the junk or donate it. Then leave it to 1-800-GOT-JUNK to arrive at your doorstep and finish the job for you.

[deals-hub-ad]
Hire Professional Movers
Find trusted professionals to help lighten the load
Save yourself time, stress, and back pain by calling in the pros. Whether you're planning to DIY or just need help with the heavy lifting, we can help you find a solution that fits your move and your budget.
Moving Supplies

Packing & Unpacking

Loading & Unloading

Licensed & Insured

Storage & Containers
How 1-800-GOT-JUNK works
1-800-GOT-JUNK is a full-service junk removal service that is operating through more than 200 franchises in Canada, North America, and Australia. Founder and CEO Brian Scudamore started the company in 1989 and since then, it has become the world's largest professional junk removal company. It is a no-frills junk removal company with a strong focus on environmental responsibility.
To clear out your clutter using 1-800-GOT-JUNK, start by making an appointment:
Make a pile of everything you want to get rid of.
Go to the 1-800-GOT-JUNK website. Choose your country of origin from the dropdown on the top right.
Enter your ZIP code in the prominent box and check for the availability of a franchise in your area.
List the major items in your junk pile. Select a date and time for the pickup. Choose a 2-hour time slot if it's available in the morning, afternoon, or evening. Enter your address and contact details. You also need to specify if it's a residential or a business pickup.
Check your details and confirm the pickup.
What 1-800-GOT-JUNK picks up
1-800-GOT-JUNK is a full-service recycler that takes anything as long as it isn't a hazardous material and can be lifted by two crew members to their trucks. The company offers comprehensive residential and commercial junk pick-up services.
What 1-800-GOT JUNK will pick up
As you can see from the long category of junk items 1-800-GOT-JUNK accepts, household items are well-covered. You can even use the service to get rid of yard waste. According to their site, TV, computer monitors, refrigerators, and mattresses are some of the in-demand junk for recycling.
Some of the everyday items 1-800-GOT-JUNK will take include:
Electronics (E-waste)
Appliances
Bicycles
Carpeting and rugs
Renovation waste
Furniture
Household trash
Tires and rubber
1-800-GOT-JUNK is also a debris removal company that can manage the huge piles of construction waste.
Give them a call to clear your doubts on any throwaway item.
What 1-800-GOT-JUNK will not pick up
Any hazardous material (chemicals, oil drums, asbestos, or paint).
Items that are too heavy for the two-man crew to lift and take to their truck.
Construction materials that could potentially be harmful.
Old automobiles (a partner company can do that).
How much does 1-800-GOT-JUNK cost?
1-800-GOT-JUNK rates generally range from $100-$950, according to HomeAdvisor. You can compare this to the typical range of other junk removal companies at a national level, which is $133-$360. However, these prices will vary based on how much junk you have and where you live.
However, 1-800-GOT-JUNK says, "Before we can give you an exact price, we need to see your items in person."
1-800-GOT-JUNK pricing is based on how much space the unwanted items take up in the truck. To give you an idea of the truck's size, each truck can fit eight full-sized, stand-up refrigerators (which are each 10 feet long, 8 feet wide and 5 feet high).
The minimum charge is typically 1/8th of a truck, but other options include:
1/4 full
1/2 full
3/4 full
Full truckload
Single items
To be more precise, 1-800-GOT-JUNK pricing depends on different factors like the quantity and nature of the junk. It can also fluctuate with the gas prices, locality, and the ease of access to your house.
The good news is that there are no surprises or hidden fees. Once 1-800-GOT-JUNK takes a look at your stuff and gives you a price, it is guaranteed to be the price you will pay. And if you don't like the price you're given at the start of the job, there is no obligation for you to move forward.
It's easy to make a few inquiries and compare the rates in your locality. Due diligence and calling around will also tell you about the quality of service offered by your local 1-800-GOT-JUNK agency.
Where does 1-800-GOT-JUNK take my junk?
Once you give the go-ahead, custom-built trucks will arrive at your doorstep and blue-uniformed personnel will then proceed to move through your stuff before they haul it away.
But where does it all go? Does the haul help you reduce your ecological footprint?
According to their site, the destination of the junk depends on its type. Some of the materials are taken to a transfer station and the rest to the dump.
The idea is to always recycle, repurpose, resell, or donate. This minimizes burial in landfills through waste management. 1-800-GOT-JUNK has connections with recycling centers, landfills, incinerators, and charities.
All 1-800-GOT-JUNK franchises work with local charities and international organizations like the Salvation Army, Goodwill, and Habitat for Humanity.
1-800-GOT-JUNK pros and cons
Hiring a professional junk removal company can be a huge time-saver, especially when you are moving house.
Take your decision through a few lenses and weigh the pros and cons.
The advantages of using 1-800-GOT-JUNK
1-800-GOT-JUNK is a great clean-up solution when you don't have time before your move or any DIY expertise.
You don't need to have safety concerns over heavy junk as the removers are professionally trained and experienced.
It is a cost-effective and convenient way to declutter your house with their commitment to low prices.
Eco-friendliness is at the core of its approach. 1-800-GOT-JUNK tries to repurpose or resell items, donate items in good condition, and recycle when possible.
The crew is professionally licensed and insured to take care of your garbage.
1-800-GOT-JUNK offers frequent deals and coupon codes.
The disadvantages of 1-800-GOT-JUNK
It may not be cheap as professionals take care of your unwanted items and the junk is put through different stages of dumping.
1-800-GOT-JUNK prices your junk based on the volume utilized in their trucks. This might not be the best option if you have a high volume of junk that needs clearing.
1-800-GOT-JUNK reviews
1-800-GOT-JUNK reviews are generally good, but it's important to note that 1-800-GOT-JUNK is a franchise-based model. So customer experiences can vary across locations.
Customer reviews on Facebook give the company an overall 3.9 out of 5 stars.
Yelp, Better Business Bureau, and other reviews vary by franchise location.
Frequently asked questions
Q:
Can 1-800-GOT-JUNK take everything?
A:
1-800-GOT-JUNK does not take hazardous material, automobiles, and anything that cannot be carried by two crew members to the truck.
Q:
How much does 1-800-GOT-JUNK cost?
A:
1-800-GOT-JUNK franchises have a wide footprint across three countries. It can be difficult to give a baseline figure as costs depend on the volume and quality of items that are hauled away. Prices also fluctuate by the location of the customer premises.
Q:
Do I need to be at home when they come to collect my junk?
A:
The company will call you 15 to 30 minutes before arrival to let you know they are on the way. It is recommended that you be on-site to receive the final estimate of your junk. If you are not there, they will review it in your absence and then call you for confirmation.
Q:
Why does 1-800-GOT-JUNK say it's a full-service junk removal company?
A:
A "full-service" junk removal service saves you time and labor. You just have to collect your trash and they will haul it away.