Your Room-By-Room Guide to Clearing Out Clutter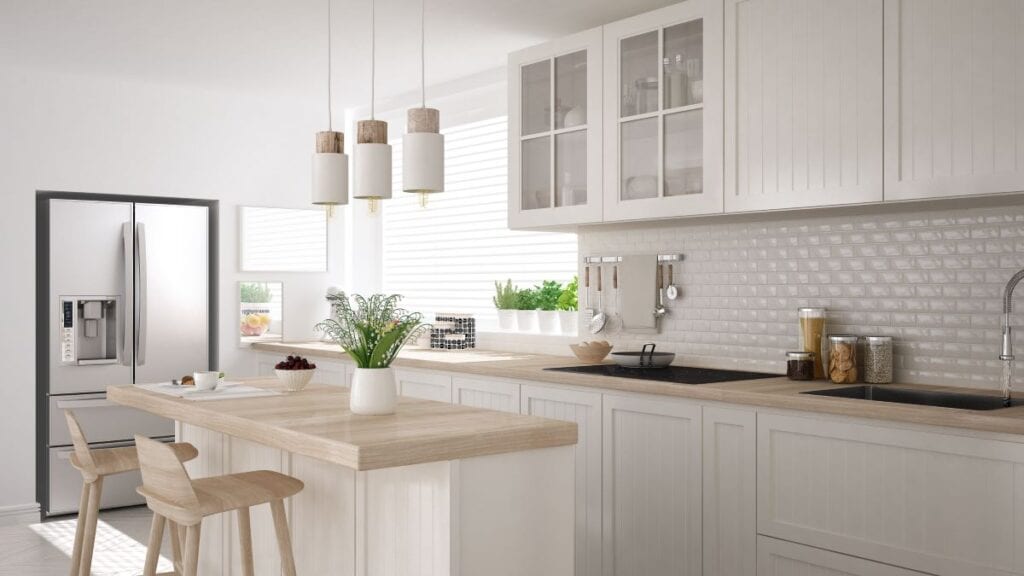 Just as order contributes to calm, clutter can be a source of so much stress. When you have to start your day by looking for your keys, or you can't remember which pile of clothes your favorite shirt is under, it makes you anxious before you even leave the house. Keeping your home clean and clutter-free makes life so much simpler. You save time, money and emotional stress by having a place for everything.
De-cluttering your home can seem like a daunting task, but MYMOVE is here to help. We've put together a room-by-room list of tips to help you decide what to toss and what to keep, along with ideas to help you stay organized and streamlined long after you're finished.
Before you begin, understand that you're not going to clean up your entire home in a day. Set yourself up for success by making a plan and targeting specific areas you're going to declutter, clean up, and organize over a prolonged period of time. We recommend you spend intervals of 30-45 minutes per room.
Now make your mantra, "out with the old," and let the purge begin!
Kitchen
For all your utensils and appliances, ask yourself, "When have I last used this?" If the answer is, "Once this year" or "Never," donate it or throw it out.
Go through your fridge and get rid of anything past its expiration date, then commit yourself to doing the same on a weekly basis — holding all leftovers to the "three-day rule."
Clutter can accumulate outside the fridge as well. A solution: go digital. File outdated documents on organization apps such as Awesome Note or Evernote, scan or take digital photos of kids' artwork, and ditch all those advertising magnets (if they contain info you use often, snap a photo).
Going digital is also a great way to clear out space-hogging cookbooks. As is most often the case, you only love a few recipes in a 200-page book. Snap photos of those pages and donate the cookbook.
Everything in your kitchen has a place (hopefully). Don't just put things down. Make it a rule to put items back in their proper place the moment you're finished with them.
Another great rule is "one-in, one-out." For every new item you bring into your kitchen, something has to come out.
You should also follow the "rule of threes": Any more than three of the same type of tool or utensil is overkill.
Every kitchen has an all-purpose "junk drawer." Yours should, too. But limit it to just one drawer to preserve valuable space.
If you want to limit the amount of stuff in your kitchen, try an open-shelf concept. Seeing your things every day keeps you accountable and the lack of cabinet doors forces minimalism.
Bathrooms
Do you have a makeup drawer? Go through it and toss out anything you haven't used in over a year. Limit top drawers to products you use several times a week. Install drawer dividers to further simplify your morning makeup search.
Save drawer space and keep loose cotton balls, swabs, makeup brushes, and the like under control by storing them in stackable, lidded glass canisters on your countertop.
Clear up your countertop by utilizing wall hangings for hair dryers and curling irons. If you choose to hide them under the sink instead, wrap the cords around them to keep things neat.
Use your shower's wall space and free up the floor. Install a hanging organizer, and only keep items in your shower that will fit in the organizer.
If you have adequate storage available in your bathroom, you may have shelf or counter space available for displaying objects or décor, but don't go overboard — it will make the room appear cluttered.
Bedroom
A good way to keep clothes off the floor is to keep a dirty clothes hamper in your bedroom. That said, It doesn't have to look like a hamper. Choose a style that aligns with your bedroom décor: Maybe a beautiful basket or a sleek bin.
Add a trunk or bench at the foot of your bed to hold extra blankets or pillows (It's also a great place to sit when putting on your shoes).
To free up space on your bedside table, remove the lamp and use a floor lamp instead.
A great out-of-site storage spot is underneath the bed, but avoid storing loose objects there. Instead, cut down on clutter by keeping everything in containers.
Bedroom closets
We know it's difficult but trust us: It's time. Go through every piece of clothing you own. Do you absolutely love it? Do you feel wonderful wearing it? If the answer is "no," no matter how much it costs, donate it or get rid of it to make room for something you will love. Give yourself a 30-minute time limit so there's no second-guessing yourself, and show no mercy.
Organize everything that's left by type of clothing (dresses together, shirts together, etc.). Then, group like colors together. It may seem monotonous, but it makes picking out what to wear so much easier.
Store your most-used items at eye level and less-used items below. Put your least-used items on your top shelf.
Use organization tools like hanging shoe racks and tiered hangers to consolidate clothing items, giving you more closet space.
Keep your top shelf in top shape with shelf dividers. They keep different items separate and allow you to stack items higher.
Use unused wall space. Install hooks, or even a towel rod, to display your ties or scarves, and free up some hangars.
Stagger your shoes. You can fit more on a shelf if the left and right shoes are facing opposite directions.
Living Room
Furnish your room with furniture that serves double duty. An ottoman with a lid is a great place to keep books or throw blankets out of sight. Extra tip: having more than one throw blanket on display only causes visual clutter.
Avoid magazine pileup. Promise yourself to read each issue the week it arrives.
Corral all your remotes into a box or caddy so they're not strewn about (and you'll always know where they are.)
Avoid overcrowded shelves by keeping only the books and DVDs you love. Donate the others.
Take control of your cables. Use a label maker to identify your TV, console, entertainment and lamp cords, and use a cable zipper to group cords into one single, streamlined tube.
Office
Give everything in your office a "home"— a place where it stays when you're not using it. Otherwise, the top of your desk tends to become the home. The only things on your desk should be things you need.
Store all your office supplies in drawers, baskets, and bins. Putting all these supplies out of sight gives your office a de-cluttered look.
If you use a lot of paper, give your desk a "left to right" workflow — work comes in on the left, gets completed in the middle, and goes out on the right. That way, your desk is clear for whatever's next.
Assign discard dates: You don't need to keep every piece of paper indefinitely. Mark on files when they can be tossed or shredded.
At the end of your work session, give your office a "reset." Make sure everything's back in its place and the top of your desk is clean, and don't leave until it is.
A clean, well-maintained environment helps to foster a sense of self-command, which, in turn, makes it easier to maintain good organizational habits. A clutter-free life is a much more stress-free life.