Don't Wait to Move to Downsize: The Benefits of Minimalism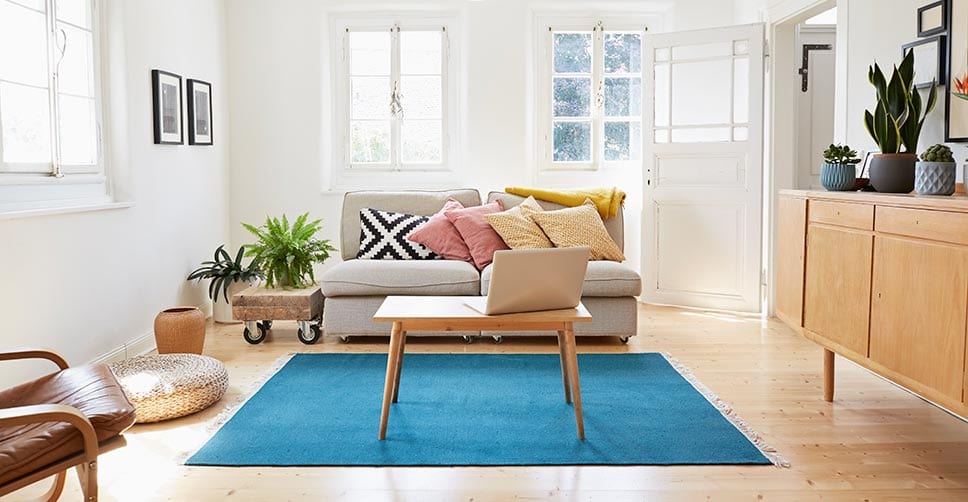 To our readers: In the second part of MYMOVE's look at minimalism, we consider how minimalism has benefits beyond having less stuff to move. In part one, we detailed why many have opted for small apartments, tiny houses and compact living in general.
You find it in every list of moving tips. Don't move stuff you don't use. But that begs a larger question: Why keep stuff you don't use until you move? For that matter, why accumulate stuff you won't use in the first place?
College kids, parents in middle age and seniors can successfully downsize. For example, seniors may want to travel for their retirement or move a smaller home that's easier to maintain. To do so, they will need to sell some items, and it will be hard to let go of certain ones due to the memories.
Just look around you and use your five senses: What do you see, smell, hear, taste and touch? Some complications are beautiful – the use of various spices in an entrée or the structure of DNA, for instance. Many other complications – not so much. They mostly serve to make people unhappier than television ads say they should be.
Consumerism abounds, and that's how you wind up with tons of stuff you don't want to move that you haven't used in months or even years. What if it were as simple as letting go – of even just one thing at a time? This is minimalism, and it can be done at any age. Yeah, it's great to downsize when you move, but there's more to it. It's about giving yourself a lifestyle to release what's not necessary to refocus your attention on what is.
What it means to really have it all
Trying to have it all is a never-ending process. There's always a new smartphone that does this or a new car that does that. Even when you think you have it all, something is missing. By adopting a minimalist lifestyle, you discover what it means to really have it all – after you abandon the notion of possessions as symbols of happiness.
Joshua Fields Millburn co-wrote Minimalism: Live a Meaningful Life after he thought he'd achieved the American Dream of having it all by age 30: a high-paying career, a large house and nice car. However, he found the Dream still had gaps. There was always a desire for something more.
For Millburn, it's about the intentionality behind choice within commerce and consumerism. He asks: "Will this add value to my life?" This question is the core ideal behind the concept of minimalism. It's a quest to discover or rediscover value and meaning in your life. Choose what's important and have power over your life's narrative.
Giving space to the essential
Letting go of stuff isn't about living with little for Leo Bautista, who runs the popular minimalist blog Zen Habits. For him, it's about saying goodbye to the extraneous so "the essential things have space to live."
Now that the kids have flown the coop, do you really need that big nest of a house? Do you want to travel, and is giving up an expensive car and home a sacrifice if you get to live the dream of a lifetime? Yes, it will pay benefits when you there's not as much stuff for you to move. The amount of stuff you move is one of the factors that determines how much you'll pay a moving company. If you're doing it yourself, you can go for a smaller truck when you don't have as many things to pack in it.
But that's almost a secondary benefit. The real benefit comes to your emotional health as you learn to be more satisfied with fewer possessions – and fewer worries about how to pay for and maintain them. Many people can find maximum pleasure from minimum possessions.
---
Everything for your move, all in one place
Curate your personalized moving checklist, set up TV & Internet, and more with a free MYMOVE account.
Save on your move and tackle upcoming to-dos with your free MYMOVE account.