Questions to Ask When Touring a House or Apartment Virtually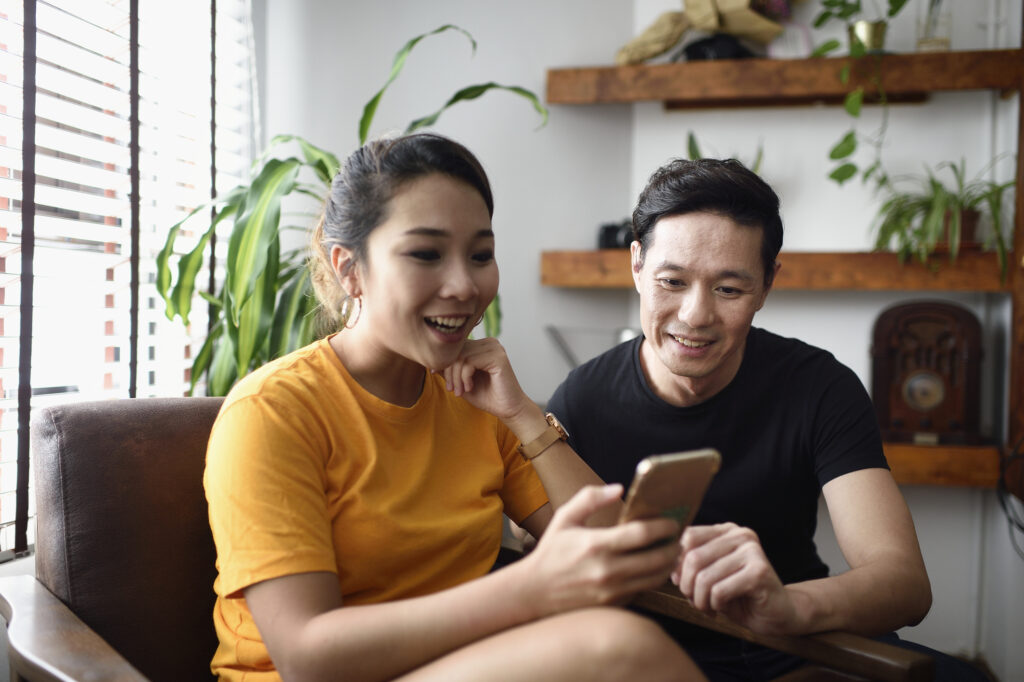 Even though virtual apartment tours were popular among long-distance movers before the pandemic, there has been a huge uptick in virtual tours of apartments and homes due to the spread of COVID-19. For now, it's much safer to take a virtual apartment tour instead of physically going to several different locations to look at them in person. Apartment companies may offer just a photo slideshow of the home, so instead, ask for a livestream from the tour guide or office manager so you can ask questions in real time. Live tours can be conducted via Skype, FaceTime, Zoom, or Google Hangouts. You can ask your tour guide which one they use.
There are a few important questions to ask when touring a house, and it's important to get a virtual apartment tour so you can ask them in real time. When you can see certain parts of the house live instead of through staged photographs, you get a better feel for what the place looks like in real life.
Questions to ask when touring a house
Keep a list of questions for your virtual apartment tours. Ask when appropriate, and jot down your answers so you can refer to them later.
Questions to ask on a virtual apartment tour
Ask them to test the stove burners. It is important that your utilities work when you arrive in a new place. Ask your tour guide to test all of the stove burners to ensure they are in working order. You'll also be able to see what kind of stove it is (gas or electric).
Can you show me the inside of the oven? While checking the inside of the oven for cleanliness, you can see in real time if the oven door bumps into anything. Does it take up a lot of room? Make sure your tour guide opens it all the way, so you can see if it's the kind of kitchen you can picture yourself in.
Which internet provider do you recommend? There's been an increase in employees working from home, and it very well could be the future of the American workforce. You might be working from home part or full time now or in the near future. Even if you work outside the home, you'll want to know which company to contact to connect you to the internet.
How is the cell service? Ask the tour guide to elaborate on providers and signal strength, especially since you'll need to make calls and surf via LTE. Ask for a list of the best cell phone providers for the area. It may be a deal-breaker if the signal strength is poor no matter which cell provider you choose.
Can you please turn on the shower? Water pressure is so important. Low water pressure can be a frustrating sprinkle; you want more of a downpour type of water pressure. Plus, you'll get a nice look inside the shower. You can ask the tour guide to show you every angle.
Where would I park/ can I see my car from my window? This question not only answers how safe it is to walk from your car to your apartment (or vice versa) at night ,but also if you can monitor your car for break-ins from your own window. Plus, it can help you guess how difficult your future grocery trips will be.
Is there an outlet near the bathroom sink (and does it have GFCI shutoff)? This is important for any bathroom appliances like beard trimmers, hairdryers, curlers, straighteners, and anything else you'll need to plug in. You don't want to plug something in and short out the whole building. It's a huge bonus if the outlet has GFCI shut off, which stands for Ground Fault Circuit Interrupters that sense if someone is getting shocked and automatically cut the power.
Do the windows open? Can you show me? Yes, all of the windows. Sometimes a window is painted or stuck shut, and you'll want to know this before renting an apartment. Check that all windows have screens and working locks.
Can you show me the storage spaces? There should be adequate storage for all of your belongings. Ask to see inside the closets, cubbies, and any other storage spaces. If you're not sure of the size of the closet by looking at it via livestream, ask for the measurements.
Can you send me a floor plan? The tour guide should be able to email you a floor plan so you can see where each room is located and where the windows and doors are in relation to the rooms. This can help you decide if this is the right apartment for you.
Can you show me outside? Take a peep at how the apartment looks on the outside. Ask to see the door on the way. Are there adequate door locks? How is the outside of the apartment? Are there outdoor lights?
What shops are nearby? How far away are the closest grocery store and pharmacy? Which restaurants are nearby? Ask about any other places you're interested in, but remember how close an apartment is to retail occasionally means petty crime rates (like larceny or theft from vehicles) in that area are higher. Before signing a lease, check the local crime map of your prospective new home.
Questions to ask on a virtual tour of a house
Does the dryer vent lead directly outside or make any angular turns? Lint can build up in the corners, which could cost you. Lint build-up in the dryer can also cause a fire. Lint can be cleaned out regularly, but it's best if the dryer hose goes directly outside.
Where is the water shutoff/ breaker box? You'll want to know where these things are and if they're in places unpleasant or difficult to access in an emergency (like outside or in an attic).
Which switches control which lights? It might be a minor issue, but wonky wiring can quickly become a pet peeve if the switch for your main light sources are not located in logical places. Ask the tour guide to show you the switches and lights they are connected to.
What kind of pests is this area known for? Pests are a common problem in homes, so you'll want to be prepared. Do people who live in the area have problems with mice, ants, or any other pests? Ask if there is a recommended pest control company so you can have their contact information on file.
When was the roof last replaced? Roofs can be a problem that cause water leakage into the home's ceilings and are costly to repair or replace. Getting a home with a recently replaced roof is definitely a bonus. A new roof can last up to 25 years.
Can I see the yard and foundation? Ask about any issues with either. Check the foundation for any cracks. Afterward, you can ask to see the basement to check the foundation from there too.
How new are the appliances? Ask to see the fridge, stove, dishwasher, and any other appliances included. Ask to have them opened for you too. You can check inside the appliances and see if any of the doors bump into anything.
Tips for making the most out of your virtual tour
Do as much research about the apartment/home beforehand: Google the address so you can see the outside of the home and what is nearby. Are the neighbors too close for comfort? While researching you might come up with more questions to ask. Add those to your list of questions so you have them ready. Research the neighborhood regarding crime rates, population, schools (if you have school-aged kids), and any other pertinent information.
Don't be afraid to be thorough: It's the tour guide's job to show you everything and answer all of your questions. It's going to take some time, just as it would if you were touring in person. Don't let the livestream  make you think you have to rush the process.
Schedule tours during the day: Nighttime can hide things you want to see, so avoid scheduling any tours when it will be dark or getting dark out. Added bonus of daytime tours: you'll be able to see how much natural light comes into each room.
Ask for more photos: A live, virtual tour is great, but more photos can go in your file for later inspection. At some point, you are going to have a few places to choose from. Having some extra photos on hand can help you make your decision.
Don't get interrupted: Make sure your phone is on silent and anyone in your current home knows you will be taking a live tour (or just let them know you'll be on a video call). Ask them to not bother you during this time so you can focus on the tour. If you have kids you may want to have your partner or a babysitter watch them during this time.
The bottom line
Livestream, virtual real estate tours are becoming a new way to compare properties due to the COVID-19 pandemic. Prepare for your virtual apartment tour (or house tour) by using this list of questions to ask. Make sure you have a pen and pad of paper so you can record all of the answers given to you, and keep a consolidated file of your questions and answers, documents, and photos of the properties you are considering so you can choose the best new home for yourself.