What to Do If Your Lease Is Ending During the COVID-19 Pandemic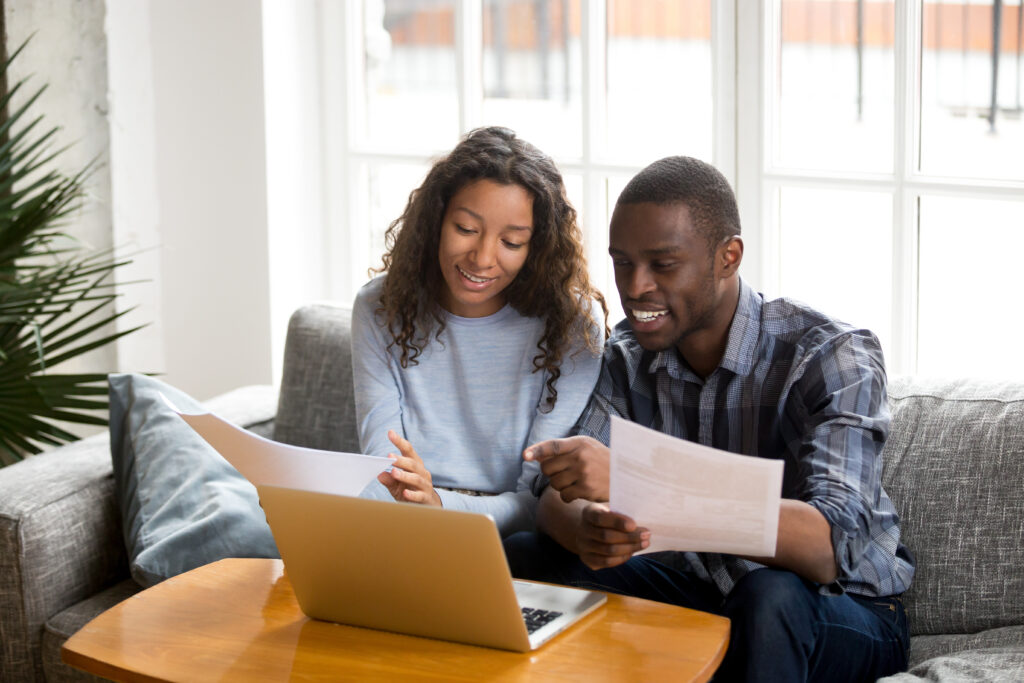 The novel coronavirus pandemic has reached every continent in the world, affecting millions of lives since the end of 2019. Nearly every industry has been impacted, including the housing market. Because of the coronavirus, rent has been a top issue on everyone's mind.
The unemployment rate in the U.S. was 10.2%, as of July. That number has decreased from a peak of 14.7% in April, but with more than 1.1 million people filing for unemployment for the 20th straight week, making rent, finding secure housing, and paying bills during the coronavirus pandemic is still an issue for many.
Some residents are facing ending leases without the ability to go out and search for new housing. If you're facing the end of your lease, learn more about your rights and options throughout the COVID-19 pandemic.
Next steps you can take if your lease is ending during the coronavirus crisis
If your lease is up soon, you're not alone. Many landlords are aware that tenants will have problems securing new housing, and they're willing to offer unique options throughout the crisis. During the coronavirus, rent may be waived, and you may have the ability to extend your lease.
Think through these options if your lease ends soon:
Contact your landlord immediately
Get in touch with your landlord soon, even if you still have a few months before your lease is up. Try to keep all your communications over email, so you have a record of any agreements.
Ideally, you'll want to work out a way you can extend your lease. For more flexibility, a month-to-month agreement would be the best option. By adding each month at a time, you aren't locked in for the long-term, but you'll have secure housing until the crisis is over.
If your landlord doesn't want to offer month-to-month rent, you may have to resign your lease. If this wasn't in your plan already, you could negotiate for a shorter lease, such as three months or six months.
If you're unemployed or struggling financially, you can also see if your landlord will work with you to pause rent. There's no federal moratorium on rent throughout the coronavirus crisis, but some states have suspended evictions.
Know your renter's rights
If you live in housing that's financed by federally backed mortgages, you can't be evicted. That's according to the CARES Act, which Congress passed at the end of March.
Along with certain housing protections, the bill includes $1,200 of federal aid for all tax-paying American adults who qualify. This gets money back in the hands of Americans to cover essential bills, like rent and mortgage payments.
There are also protections at the state level. If you're facing the end of your lease, you may be able to stay past the end date without having to fear eviction. Forty-one states and the District of Columbia have passed laws banning evictions throughout the pandemic.
Unfortunately, the remaining nine states may have little protections in place for renters, even if you're facing eviction. If you're struggling to make an agreement with your landlord, you may need to seek other options.
Find someone to live with until the pandemic ends
The best place to find shelter during the pandemic will be with people you trust. If you're facing the end of your lease, contact friends and family immediately to ensure you'll have somewhere to shelter. Throughout the pandemic, it's essential to stay indoors.
Find a home you can stay in, where the residents are committed to social distancing and sheltering in place. Otherwise, you could be facing more danger of contracting COVID-19 and spreading the virus.
Make sure you've quarantined yourself for at least 14 days prior to moving in with others and that you don't show symptoms of the disease. If the people you want to move in with are at a higher risk of contracting COVID-19 (like parents over the age of 65), strongly consider if this is the right decision.
Search for a new home virtually
If you have no option other than searching for a new home to rent, take as many precautions as you can to limit contact with people.
Even though there may be limited options (as there are fewer people moving), you may have the benefit of better deals. Property owners struggling to find renters may be offering discounted rent and other benefits.
While you're searching, try to schedule as many virtual tours as possible. The property owner or manager may be able to film a video of the apartment and conduct a video call to answer your questions. Limit yourself to only a few in-person visits. If you do go on physical tours, wear a face mask and try not to come in contact with any people or surfaces.
Find temporary housing
Your city may have limited options for new rentals throughout the crisis. If so, you may be able to find other temporary housing. Services like Airbnb and HomeAway are still operating in a limited capacity.
Vacation rentals are usually more expensive since they're priced on a daily basis. During the pandemic, however, the property owners will probably work with you to offer a better deal. Ask the homeowner if you can negotiate a long-term stay.
Protect yourself throughout the moving process
Whether you're moving to a new rental, a vacation home, or a friend's house, take proper precautions. If you can, try conducting the move on your own, or with the help of people you've already been in contact with.
Many states consider moving companies to be essential businesses, so you'll have that option if it's needed. Keep in mind that your move may take longer than usual. Moving companies have implemented precautionary procedures to protect their workers' health. These precautions include limiting the number of movers and taking time to disinfect moving surfaces.
The bottom line
If you're struggling to pay rent or are facing the end of a lease, take the time to understand all of your options. Many landlords may work with you during this time, and could negotiate a month-to-month lease or reduced rent. If negotiating with your landlord isn't an option, take steps to ensure your health and safety while searching for and moving to a new home.
Frequently asked questions
Can my landlord evict me during the coronavirus pandemic?
Residents in Arkansas, Georgia, Mississippi, South Dakota, and Wyoming could still face eviction if they don't pay rent during coronavirus. These states have not passed specific laws to ban evictions throughout the pandemic. All other states have passed some form of eviction protection.
Do I have to pay rent during COVID-19?
Rules on rental payments vary based on your state, city, and even your landlord. But chances are, you still have to pay rent, even if your landlord allows you to pause payments for the time being.
You may be protected from the threat of eviction. Many states have restricted evictions during this time, and the CARES Act bans evictions for residents in federally backed properties.
Is it smart to move during COVID-19?
The CDC recommends all residents to practice social distancing except for essential travel. If you can prevent or postpone a move, strongly consider it for your own health and safety. However, many residents may be facing the end of a lease with no other option. If you do have to move, take proper precautions to disinfect surfaces and restrict the spread of the virus.
How has COVID-19 affected the housing market?
The housing market has responded to the coronavirus pandemic through decreased mortgages, fewer sales, and some lower sale prices. Experts expect the industry to remain on pause, but to resume activity once the pandemic eases up.
Which states are offering coronavirus housing assistance?
Some states have adopted legislation that may help residents pay throughout their coronavirus rent period. These include Alabama, Alaska, Arizona, and New York.
This article was originally published on April 20, 2020. Updated on August 20, 2020.