How to Sell Your House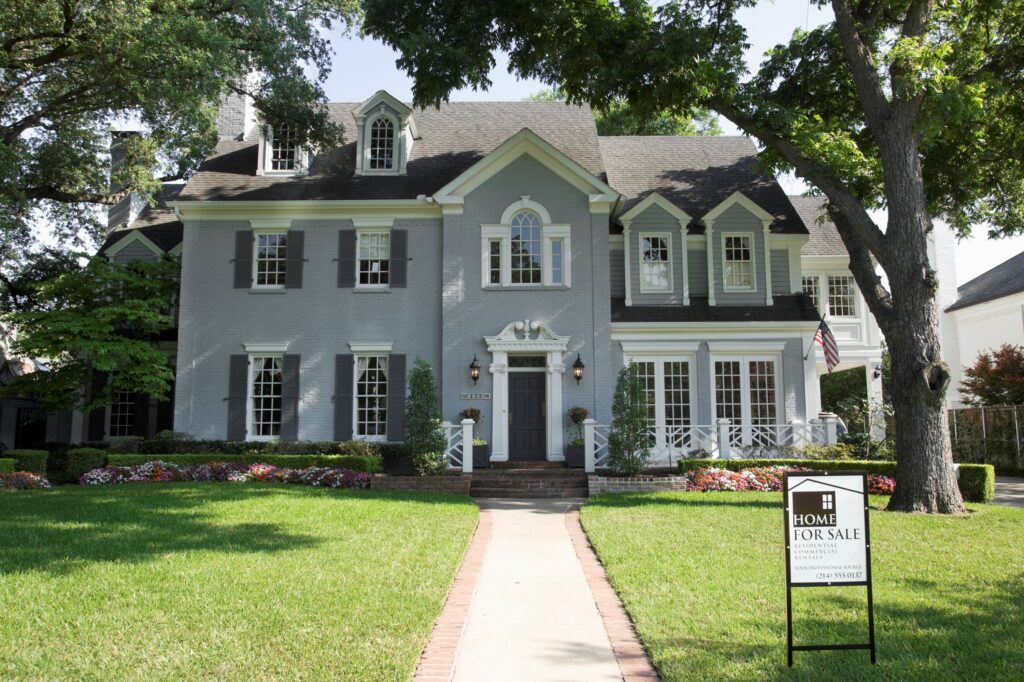 Whether you're relocating, downsizing, or backpacking across Europe for a year, selling your house is a major step you have to take before beginning a new chapter in your life. While this may seem overwhelming, you can keep your stress level in check by following a few straightforward steps for how to sell your house.

So, before you pull out the empty boxes and packing tape, read on for MYMOVE's insider details.

[deals-hub-ad]
How to sell your house in 6 simple steps
The National Association of Realtors (NAR) reported that in 2019, only 66% of sellers described their selling process as "very satisfied." Much of this dissatisfaction can be alleviated if you know what to expect before you put your house on the market. Here are six simple steps to make your seller's journey as smooth and effortless as possible.
Step 1: Decide how you want to sell your home
Deciding how to sell your house affects the direction of your real estate endeavor. Every seller's needs and capabilities differ, so it's essential to analyze what will work best for you. Here are some selling options to consider as you determine the most economical and efficient method:
Hire a real estate agent: Selling a house can be a complex process. A licensed real estate agent (who's a certified member of the National Association of Realtors) can assist you from end-to-end. They can help you determine the sale price, market your property, and finalize the deal.
Go the "for sale by owner" route: Selling a house by owner is more time-intensive. In a for-sale-by-owner listing, all showings, negotiations, marketing, and contracts are solely your responsibility.
Sell your house online: Looking for a high-tech way to reach potential buyers? Selling online is an efficient way to connect with both traditional buyers and investors actively shopping for homes. The Zillow Group Report found that 79% of home buyers shop online.
Step 2: Price your home competitively
Selecting the ideal price for your home can be tricky. On the one hand, your emotional investment and personal expectations can impact what you think your home is worth. Current conditions in the real estate market also play a major role. Are we currently experiencing a buyer's or seller's market? The list price of your home can dictate how quickly you'll receive an offer, so fair and competitive pricing is key.
You have to first determine how much your home is worth. There are several ways to assess this, including obtaining a comparative market analysis and reviewing recent sales that are comparable to your home. Go online and look at homes that are similar to yours in size, age, and upkeep. Then tour those homes in-person or virtually. How do the layout, upgrades, location, and amenities compare to yours? For example, is your view of protected woods or a freeway? Do you have a remodeled gourmet kitchen while other homes have the builder's standard install?
Still unsure of your market price? Use the Federal Housing Finance Agency's House Price Calculator to help you determine how much your property has appreciated since purchase.
Step 3: Make your home show-ready
First impressions are key. The condition of your home's interior and exterior can make or break the number of offers your receive.
Repair or replace
Cosmetic and structural flaws stand out to home buyers, so complete unfinished jobs around the home — especially repairs such as broken handrails, water-stained ceilings, or flooring issues. Assess whether your home needs cosmetic upgrades. Inexpensive but noteworthy improvements include replacing the front door, upgrading lighting fixtures, and a fresh coat of paint.
Remodel
If you have the financial means for larger sized improvements, replacing your home's siding or completing a small-scale kitchen upgrade both provide an excellent return on investment.
Clean and stage
It's essential to give your home a thorough deep cleaning before putting it on the market. Scour bathrooms, kitchen countertops, windows, and mop all flooring. Have your carpets cleaned so that everything looks fresh (you can do it yourself or hire the pros).
Your goal is for buyers to easily imagine themselves living in your home, so put away items that are personal to your family. Remove family photos, pet beds, and toys, and do away with any clutter. If your walls are painted with bright, vivid paint colors, consider painting them a neutral cream color or light gray shade.
Last but not least is curb appeal. Buyers begin to judge your home before even getting out of their car. Is your lawn overgrown with weeds? Does your landscaping need a facelift? Even the color of your front door makes an impact. Try to look at the exterior of your home through the eyes of a prospective buyer.
Step 4: Get a home inspection
Obtaining a home inspection before you even put your home on the market can help you avoid last-minute hold-ups that can be deal-breakers for anxious buyers.
A home inspection formally documents the condition of the home's windows, ceilings, walls, doors, and floors; the foundation and basement; interior plumbing and electrical systems; heating and central air conditioning systems; the attic, roof, and visible insulation; basement and structural components.
Step 5: Market your home effectively
We all know a picture speaks a thousand words. Once you've completed all must-have repairs and remodels, photograph your home in all its beauty. Between 22 and 27 pictures is the best number of photos for real estate, according to Zillow research. To obtain the best photos, follow these simple rules:
Open all curtains and blinds for natural light
Do not photograph at night or on a cloudy day
Take wide-angle photos wherever possible
Ensure the home is completely uncluttered.
Whether you choose to use an agent or do a "for sale by owner," proper marketing is paramount. From your online listing to, to signage and social media, spreading the word will help attract as many buyers as possible.
Online listing portals get maximum exposure to a wide range of potential buyers. Your real estate agent will list the sale of your home on the local multiple listings service (MLS), but you can post your home yourself on Zillow if you're not selling through an agent.
Step 6: Negotiate the best terms and close the contract
You've received an offer (or better yet, multiple offers) and are ready to close the deal. Before handing over the keys, you will need to come to acceptable terms with the buyer. This includes the final price of your home, closing costs, closing date, and any structural and/or cosmetic updates. Don't feel pressured to accept the offer and close the contract too quickly — be sure to understand the ins and outs of a potential closing before signing on the dotted line.
How much does selling a house cost?
There are multiple factors that affect the costs of selling a home, including cosmetic and structural repairs, relocation services (such as a moving company or a moving box/rental truck), closing costs, taxes, and real estate fees and commissions.
Typical closing costs for sellers range from 6% to 10% of the home's sale price. For example, within the United States, the median price of a home is $217,000. Therefore, closing costs would be in the range of $13,000 to $22,000. Ultimately, the value of your home and home location will determine the final number.
If you decide to sell your home on your own, you'll still have to pay the buyer's agent a commission — about 2.5% to 3%. You will be able to save the money you would have paid a seller's agent, but the challenge? According to the Zillow Group Report, only 10% of sellers successfully sold their homes on their own in 2018.
How long does it take to sell a house?
Zillow's site statistics show the median home spends between 65 and 93 days on the market, from the time it's listed until the owner hands over the keys. Several factors may affect the overall time frame of your home sale:
Location: it's all about location, location, location, and the more desirable the address of your home, the better.
Current real estate market: Market conditions heavily affect home sales. A seller's market gives the current homeowner much greater control in dictating sale price and terms of sale. However, if you're selling during a buyer's market when the amount of homes for sale exceeds the number of potential buyers, the sale of your home may take longer.
Price: If you price your home too high in comparison to other homes in the community, it could stay on the market longer.
School district: For families in search of a new home, the school district plays an important role. Consideration will be given to school-based factors such as academic ranking, teacher assessment, diversity, and health services.
The bottom line
Armed with the above steps, you can be confident in how to sell your house. It does take a great deal of time and work, but equipped with these action items, you'll avoid pitfalls that may slow down the final sale. Whether you sell your house through an agent or choose to go the route of selling a house by owner, preparation is key.
Frequently asked questions
Is selling a house difficult? 
Factors that can make selling a house difficult include the financial market, time of year, and the current state of your home.
Where do I start when selling my house? 
Your first step is to make a decision on how to sell your house. Will it be through an agent, for sale by owner, or online?
How do I sell my house fast? 
There are several tips for selling your house fast. These include pricing your home competitively, marketing aggressively, and offering incentives to buyers. You can also sell your house to a company that buys homes for cash.