Negotiations You Might Have to Make When Buying a House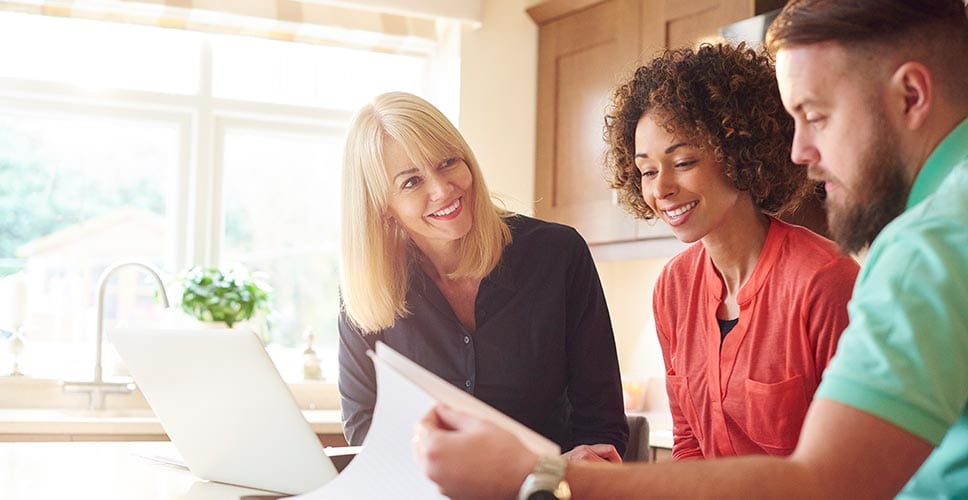 When buying a house, you're obviously going to look for the best deal you can get. And if you're not in a market with a steep shortage, which heavily favors sellers, you'll often have some room for negotiations on the purchase price.

But that probably won't be the last of the negotiations with the seller.

[deals-hub-ad]

First-time homebuyers might be surprised to learn about all the minor negotiations that might come up when you're buying a house.

Deposits

Typically, a buyer must put down what's called an earnest deposit or earnest money. This is an indication that the buyer is serious about the transaction. It's usually about 1.5-3% of the purchase price, according to Eric Klein, of the Klein Law Group. The buyer wants this number to be as low as possible, while the seller wants it to be higher, to show the buyer really is invested.

Klein suggests using this as a negotiation tool to get your offer accepted, but to avoid real estate agents who say the standard deposit is much higher. "Do not let a real estate agent tell you that the 'typical' or 'standard' deposit is 5% or 10%," he says "… run as fast as you can."

Time frames

There are typically two major dates in home buying: the inspection period (sometimes called a due diligence period or something similar) and the closing date. Both of these can be used in negotiations.

A seller might be interested in closing as soon as possible or perhaps needs extra time to find a new place to live. Being flexible can help your offer stand out, or you can use the date to help you negotiate other things you want, like repairs or warranties.

As for the inspection period, that's your chance to review the house and make sure everything seems OK.

"The buyer should generally negotiate a long inspection period, say 15 days, as opposed to a short period of 5 days," Klein says.

But offering a shorter inspection period can help put the seller's mind at ease. Asking for a longer than normal period makes the seller worried a buyer will find some reason to back out – and waste more of the seller's time. A quick inspection period indicates you're serious about the purchase.

Inspections

It's always in your best interest as a buyer to get an inspection done before the sale. That's your protection to walk away if the inspector finds something that's terribly wrong with the house.

But Mark Ferguson, from the real estate investment blog Invest Four More, says if you know for sure that nothing in the inspection would change your mind, you might consider removing the inspection contingency from your offer.

"It can get you a much lower price in some cases. It can also set your offer apart from other offers in a competitive environment," he says.

Repairs

If you've gotten an inspection done, you'll undoubtedly enter a negotiation period on potential repairs. Usually this takes a little bit of time, while the seller gets estimates for the work, and then there's some back and forth to reach an agreement.

"Older homes especially will need repairs and replacements," says David Green, an agent with Coldwell Banker SSK. "Determining if the buyer or the seller will have to make these repairs or whether the price of the home will be reduced is common during the home buying process."

Know that this is a frustrating time for the sellers. They have probably been living in the house, and there's some hesitation about spending money to fix something they won't get to enjoy. Demanding too much could cause the seller to get fed up and reject all repairs, leaving you on the hook for the repair bills (or worse – terminating the contract). If you don't ask for enough, you could be leaving money on the table.

Warranties

This can be a great way to get around some potential repair negotiations. If you can see that the water heater is nearing the end of its life, but the seller isn't willing to replace it, perhaps you can ask instead for a one-year home warranty to cover most appliances.

Klein says this can help "ensure that all major appliances, air-conditioning, hot water heater, etc., work properly for 12 months post-closing."

Appraisal problems

If you're getting a mortgage, your bank is going to want an appraisal of the home to ensure it's worth the amount they're lending you. If it comes in below purchase price, you have a few ways to work it out. First, you can pay the difference out of pocket. Second, you can negotiate a lower purchase price with the seller. You might also be able to use this as leverage with the seller on other negotiations, like closing date or repairs.

Ferguson suggests using a potential appraisal gap to your advantage: "If the buyer includes a clause that says they will still buy the house for a certain amount even if it does not appraise, this can make their offer stand out."

Closing costs

These costs typically include the charges associated with a loan and transferring a title.

"Closing costs typically run anywhere from 1.75% to 2.25% of the total purchase price," Klein says.

They can be a part of negotiations throughout. A buyer might ask upfront for closing costs to be covered all or in part by the seller (though this is much less common in competitive markets). You might use closing costs to reconcile other issues, like splitting the cost of a new roof.

In some cases, a buyer might offer a higher purchase price equal to the addition of the closing costs and then ask the seller to pay those closing costs. This allows the buyer to essentially finance the closing costs instead of spending that cash all at once, and the seller still walks away with the same amount of money. Just be sure this doesn't cause the loan to exceed the appraisal amount.