HughesNet Internet Packages and Reviews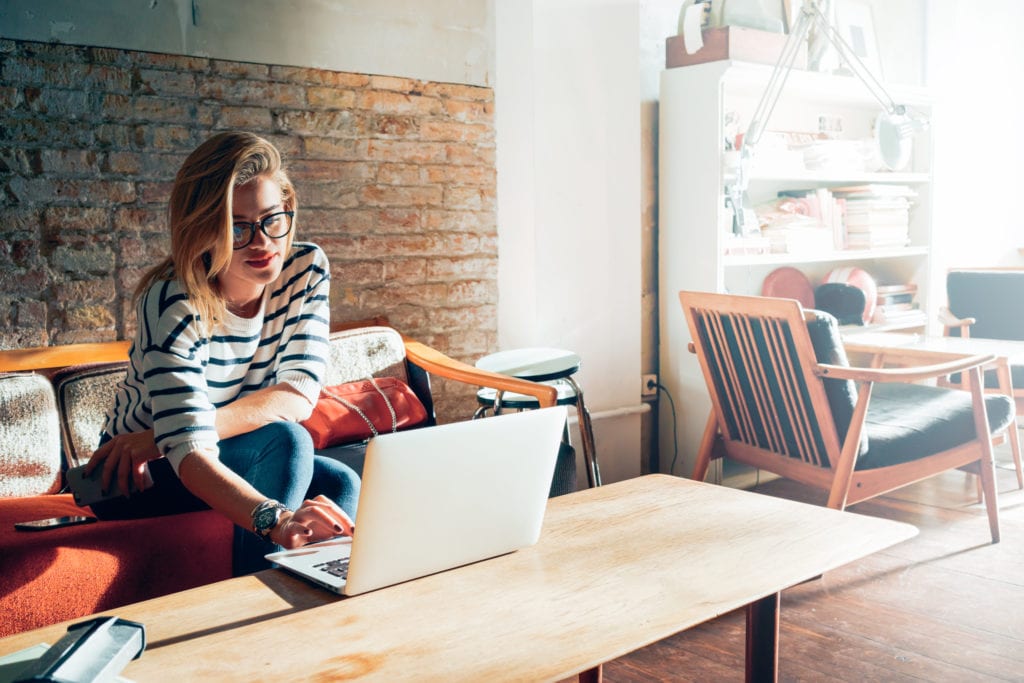 What you need to know about HughesNet
The Maryland-based internet service provider (ISP) HughesNet is one of only two satellite internet providers in the United States. Because of the advanced technology, satellite service is available for all 50 states. Since the launch of their Gen5 Satellite, download speed for HughesNet plans hover in the range of 25 Mbps.
There are advantages that set HughesNet satellite internet apart from other fiber, cable, and DSL providers. Since satellite service requires a satellite dish in order to pick up a signal, there's not a vast network of cables and wires necessary for connectivity. This extends internet availability to rural customers who may not have access to ISPs offering a wired service.

As a perk for new customers, standard installation and up-front equipment lease fees are waived. HughesNet also offers a promotional rate of a full year of internet service at a reduced cost. The entire contract term length for HughesNet service is two years. Monthly equipment lease fees apply and begin at $9.99/mo. for the first year. After 12 months, the equipment fees raise to $14.95/mo.
HughesNet internet plans and prices
HughesNet satellite internet packages feature four internet-only plans. If you're looking to bundle TV and internet service, it's important to note that HughesNet only offers internet and does not provide television access. But, ISP does offer phone service, if you're looking to save by bundling internet and voice.
The HughesNet cost varies based on date and location, and is subject to change. To give you an idea of HughesNet pricing, here's information for a customer in Charlotte, North Carolina.
| | | | |
| --- | --- | --- | --- |
| Plan | Starting prices | Download speeds | Data Caps |
| 10 GB | $49.99/mo.* for 12 months | 25 Mbps | No hard data caps, but you could experience reduced speeds if you exceed 10 GB of data. |
| 20 GB | $59.99/mo.* for 12 months | 25 Mbps | No hard data caps, but you could experience reduced speeds if you exceed 20 GB of data. |
| 30 GB | $89.99/mo.* for 12 months | 25 Mbps | No hard data caps, but you could experience reduced speeds if you exceed 30 GB of data. |
| 50 GB | $139.99/mo.* for 12 months | 25 Mbps | No hard data caps, but you could experience reduced speeds if you exceed 50 GB of data. |
*Pricing information as of 1/8/2020. 
HughesNet internet features
HughesNet packages all offer download speeds of up to 25 Mbps, thanks to the upgraded Gen5 satellite technology. While they do have data caps listed on their plans, they do not shut off the service if you happen to stream a little more than allowed. HughesNet internet service plans come with the following features:
Built-in Wi-Fi connectivity – Each plan automatically comes with a modem to connect your devices to HughesNet Wi-Fi.
No hard data limits – Each plan has a data cap, but you won't lose connectivity altogether if you reach your limit. But, once the amount of data included in your plan is reached, the speed drops. For example, when you reach 10GB of data with the first plan listed above, your speed will go from 25 Mbps to about 1-3 Mbps. You can purchase HughesNet "data tokens" if you exceed your plan's allotted data limit. These tokens will bring your speed up to 25 Mbps.
Bonus zone – During off-peak hours, the data cap increases to 50GB/mo. on top of the data allowance included in the plan. The off-peak hours are between 2 a.m. and 8 a.m.
Video data saver – This feature automatically adjusts the amount of data used while streaming video. This saves data by optimizing the video streams.
Make sure to check for these HughesNet internet deals if you're moving
When moving to a new neighborhood, city, or state, locating money-saving internet deals can take the sting out of the upfront installation costs. For example, HughesNet internet service offers promotions at different times of the year and they also offer incentives for new customers. Here's a current promotion offered by the ISP:
Prices and services may vary due to location. To find out more about current promotions and deals offered by HughesNet in your area, call (855)-543-5405.
*Pricing information as of 1/8/2020 for a customer in Charlotte, North Carolina. 
HughesNet reviews
According to the Better Business Bureau, HughesNet has an average customer rating of one out of five stars from 490 customer reviews. Some customers complained that they went through the data allowance too quickly and dealt with too slow internet connection until their billing cycle renewed. Others cited poor customer service as the reasons for their negative reviews.
Also, from the reviews, customers advised getting everything in writing when talking with HughesNet customer service. When the company promises a refund or another promise, ask them to email you the offer in order to prove it. Be sure the necessary information is included, like contact person, date, amount (if necessary), and terms agreed upon. To make the paper trail easier to track, try using live chat or email instead of the phone.
HughesNet received a better rating from customers on Trustpilot, receiving an average three out of five stars from more than 57,000 reviews. Positive reviews talk about HughesNet's wide availability in rural areas and positive installation experiences. Negative reviews on Trustpilot also customer service issues and slow internet connection.
But it's important to put these reviews in perspective and compare HughesNet to its competitor. Viasat (the only other ISP offering satellite internet) also received an average customer rating of one out of five stars from 214 reviews listed on the Better Business Bureau website.
Digging deeper: HughesNet internet pros and cons
Advantages of using HughesNet internet
Consistent internet speeds offered across plans
Available in rural areas
Easy-to-understand plans and pricing
Disadvantages of using HughesNet internet
The only option speed option is 25 Mbps
Data allowances are low, and speeds reduce significantly when data allowances are reached
Frequently Asked Questions
How much does HughesNet internet cost?
HughesNet internet service ranges from $49.99/mo. to $139.99/mo. depending on the amount of gigs included in the plan. The more gigs, meaning the larger your full-speed data allowance, the higher the monthly price. Prices also vary by location, date, and current promotions.
Is HughesNet internet satellite or cable?
HughesNet is a satellite internet company. They also provide voice services if customers are interested in bundling internet and phone.
Does HughesNet internet offer services in my area?
HughesNet has coverage in all 50 states. They also provide coverage in Puerto Rico and South America.
How quickly can my HughesNet internet be up and running?
HughesNet technicians are, on average, able to get new customers set up within five days of their order. Because of the Gen5 launch, installation times are longer due to high demand.
How fast is HughesNet Gen5?
With HughesNet's Gen5 service, the ISP offers 25 Mbps download speeds and 3 Mbps upload speeds. These speeds are available across the U.S. with every HughesNet plan.