4 Ways to Decorate with Antiques and Heirlooms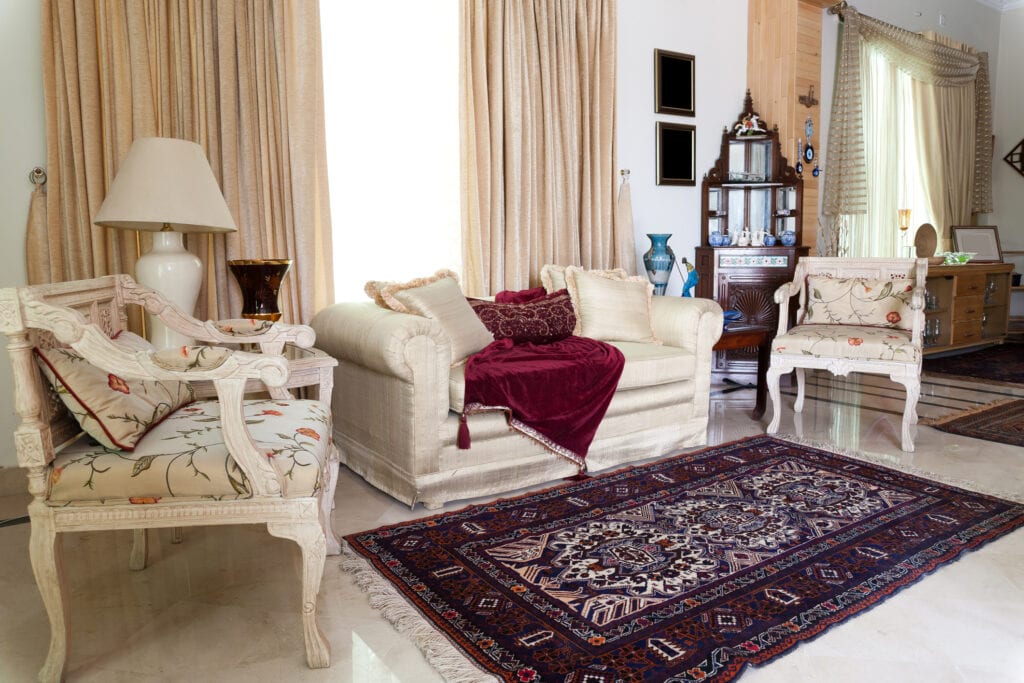 Though antiques may carry special emotional relevance, randomly throwing them up on the wall risks making a home look outdated — or worse, trashy. But there are several ways to decorate with antiques to keep your house looking timeless.
Below, we'll cover how to tastefully decorate with family heirlooms in a way that doesn't make your home look haphazard. Learn how to construct a retro look, how to choose the most timeless antiques and how to place old items to accent a room instead of detract from it.
Create a retro look with antiques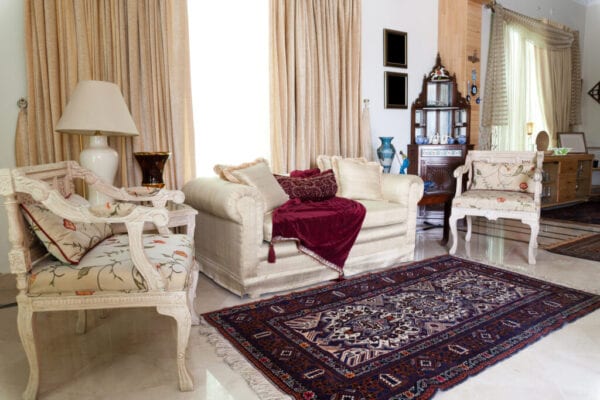 -100rehanphoto / Getty Images
The most direct approach for decorating with antiques is an overall retro design. The photo above shows some creative ways to place old retro pieces.  The worn luggage in the corner adds a traditional travel theme; old centerpieces highlight the coffee table; classic art adorns the walls; retro floor lamps add to the vibe.
Also, remember fabric styles and opt for retro patterns like large, ornate flowers. Throw pillows with vintage designs can work as well.
Decorate with antiques with the most timeless appeal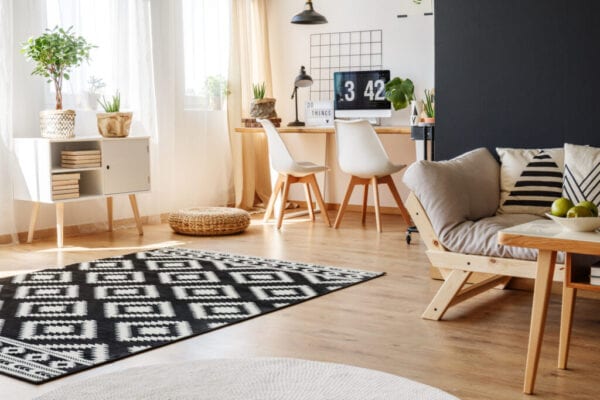 KatarzynaBialasiewicz / Getty Images
An alternative is to choose just a few select antiques that have the most timeless look and insert them into a more modern or transitional design. A popular option is hanging old photos on the wall or placing them on a shelf. Putting them in a modern frame can keep family history alive or celebrate a past era without overwhelming the overall room design.
Antiques with a timeless cultural feel to them, like oriental ceramics or Victorian teacups, are best served in a modern-looking curio so that they are on display in an updated way.
Placement of old items is key
Stockernumber2 / Getty Images
The placement of old items is one of the most critical aspects of decorating with antiques. There are a few potential directions when placing antiques. One option is to make an antique the focal point, as in the photo above: The room shows how a classic photo can look like a piece of chic art if it's large enough.
You can also place antiques in an inconspicuous area, like on a floating shelf. There they accent the design of the room rather than dominate and potentially clash with it. Placing an antique on a bookshelf can also work. By placing it next to a row of books, it doesn't stick out as much but still reminds you of an era you may be fond of.
Make use of a rustic or vintage craft project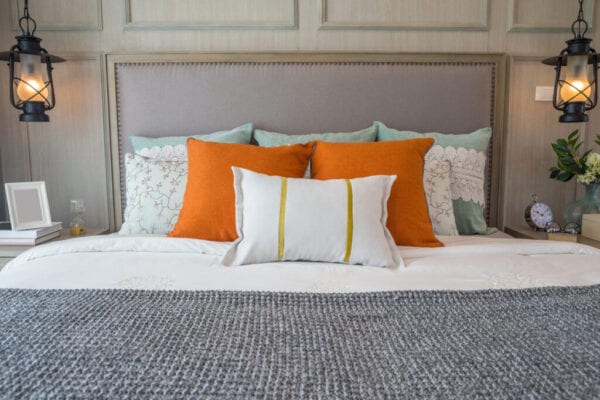 Tisomboon / Getty Images
Another way to decorate with antiques is to go for a deliberately rustic piece. The photo above shows how a designer creatively combined cowboy photos with a rustic windowsill.
You might also find some rustic shelving to house antiques and combine them with distressed furniture. Old heirloom furniture could also receive a distressed paint job.
It's also possible to arrange some of your old items into a shadowbox, which can then be placed on a table or on the wall. A shadowbox contains all of your antiques into one intentional vintage display that can fit in with just about any room design.