10 Things Interior Decorators Don't Want You To Know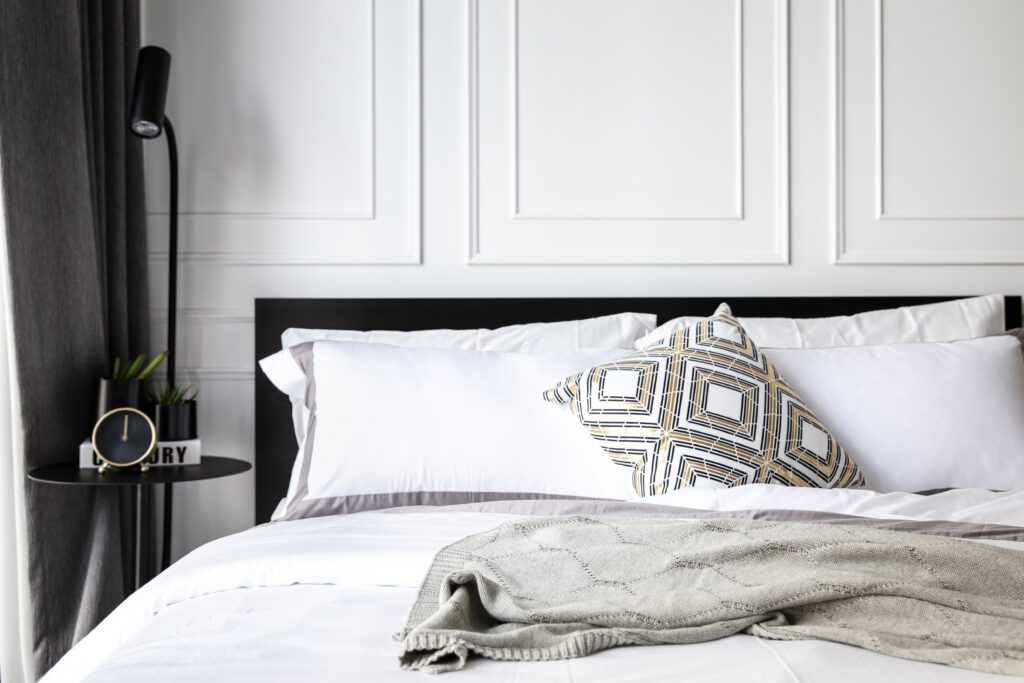 The inspiration strikes—you simply cannot live for one more second with that old, sagging sofa or those tattered, sun-faded drapes or the paint-chipped kitchen cabinets—it's time to redecorate! The potential that comes with a home redecoration project can be exciting, but also difficult when it comes to logistics.While some homeowners have inspired ideas when it comes to design, they might not have the means or skills to put it all together and make it happen. This is where the professionals come into play—This is when it's time to hire an interior decorator.Interior decorators are essential when you have so many good ideas, but you don't know how to narrow them down, or on the other side of the coin—you want a home makeover but don't know exactly where to begin. Interior decorators can be a great resource when it comes to taking ideas and putting them into motion in your home. However, interior design is also a business and there are definitely some tricks to the trade. Here are 10 things we thought you should know before opening your door to the professionals:
1) Professionals Have Connections
Interior design is a business, albeit a creative one, but still a business at its core. When hiring an interior designer you must consider it just like you would any other business deal. This means that interviewing potential candidates is a must.Since networking is a big part of any business success, you will want to hire an interior designer who has a long history in the trade; therefore, has lots of connections.  A well-connected designer has great resources when it comes to discounts which they can pass onto you. An interior designer that is new to the market may try and exaggerate their connections because they don't want you to know that they lack a history in the business.Make sure you ask who your interior designer knows for specific products such as flooring or countertops. These features are pricey, but could be reduced with the right connections.Aside from discounts, interior designers have connections that can provide you with the right ideas. For instance, if you are looking to create an immaculate staircase in your home, a well-connected interior designer might know just the person you are looking for.
2) Discuss Budget First
While it would be nice to think that your interior designer has your budget savings in mind—this usually isn't the case. Unless you clearly discuss your monetary limits at the start, your designer is going to choose the best features in quality and structure. The finished job reflects upon them, so of course they want it to look lavish and top-of-the-line.This has the potential to boost your bill beyond your budget, and unless you're looking to break the bank, be sure to discuss budget limits and how far you're willing to go.If you have hired the right designer, they will give you some ideas on what changes to your design plan need to be made to help you stay within that budget.
3) Don't Bypass Your Preferences
Your interior designer is a professional, but also a person with preferences. If you leave the options too wide open, you might soon realize that what your interior designer loves is what your home becomes.  This is also the sign of a poorly qualified designer—their main job is to design for you not for themselves. Interior designers don't want to design rooms that they think are ugly; rooms that do not adhere to their tastes, but that is simply part of their job.Be sure to have a discussion about what you love before your interior décor becomes a testament to your designer's interests and hobbies. Show the designer pictures of rooms you love, colors that call to you, and fabrics you admire.It is important to clearly state your wants and needs, and ensure that it is your vision that comes to life in the finished product.
4) The Best For Less?
Just because they claim to be the best doesn't mean you can't find someone just as talented for less. Interior design students will often take on projects for school credit and could offer up quality services for half the cost. But remember, they are just starting out, so they will not have the connections that  an established professional does.Ask around for referral from friends who have hired interior designers. Be sure to check out each designer's portfolio to ensure that their ideas meet your expectations.Take your time in hiring a decorator. Although the saying goes 'you get what you pay for' you deserve to find an interior designer who can give you what you want and within your budget.
5) It's OK To Say No
While it might not be easy to say you don't like something they've done, your interior designer won't be offended if you dismiss an idea.You're paying them for a project you love and it's their job to deliver. If they add an element you dislike, say it and confidently move along. While the interior designer may not agree with your design choice, the final decision is not up to them.Remember, the project is your home, not theirs, so it is ultimately your decision as to what design elements stay and which ones go.
6) It's Not All or Nothing
While it might seem like you're locked in with an interior designer for an entire project, it is possible to pay for only a portion.If you're looking for someone to consult on countertops in your kitchen, it's not necessary to hire them on for the entire room makeover. Don't be fooled into thinking you can't pick and choose when it comes to professional design.The project is yours and has the ability to be completed in the manner of your choosing. Just be sure to get everything put in the contract prior to signing the agreement.
7) Your Home Might Not Be Their Priority
Interior designers might tell you that your project is a top priority, but chances are they are very busy and you're on a long list of clients— some clients being more prestigious than you; therefore, getting more attention and time.For this reason, be sure to create clear lines of communication. On days they're off the radar with other homes, you'll want to know how to get a hold of them.In addition, you want to make sure that even though you are not their only client, that they do make you an important client. Checking references can help ensure your are a top priority.
9) They Might Not Love Your Design Ideas
Interior designers are ultimately there to give you a room or home design that you love, but that doesn't always mean it makes them happy.Just like you might not be fond of all of their ideas, your interior designer might not be in love with yours. Don't take offense, just don't be surprised if they try to sway you in another direction.While some ideas you have may not fit with the overall room design, some may be perfect. Choose the elements that are most important to you, and stand your ground on them being included in the design.
10) The Budget Can Be Tweaked
Interior designers want the best for your home and that doesn't always go well with a tight budget. The good news is that budgets can be tweaked while still achieving an amazing outcome.For example, if your designer suggests new curtains, take a minute to look at options for curtains that might save. If your designer suggests floor-to-ceiling drapes in a luxury fabric that beats your budget, then consider less expensive roman shades in the same pricey fabric; thereby, saving your budget from being blown on yards of fabric.This same concept can be applied to other areas of your home, such as kitchen cabinets. Custom cabinets will create a one-of-a-kind look, but they are also far more expensive than stock cabinets that can become unique by changing out the door fronts.
Understanding these tricks of the trade will keep your relationship with your interior designer friendly and smooth.If your professional relationship is on track and you understand how the business works, you should be pleasantly surprised with the final outcome and possibly under budget!While interior designers are skilled professionals, we must always remember that it is a business and should be treated as such. So, set your emotions aside and make a business deal with your designer —a deal that makes everyone happy and creates a lasting home design that you will love for years to come.Are you considering hiring a decorator? If so, what questions would you ask?