How to Become an Interior Designer (and What You Need to Know Before You Do)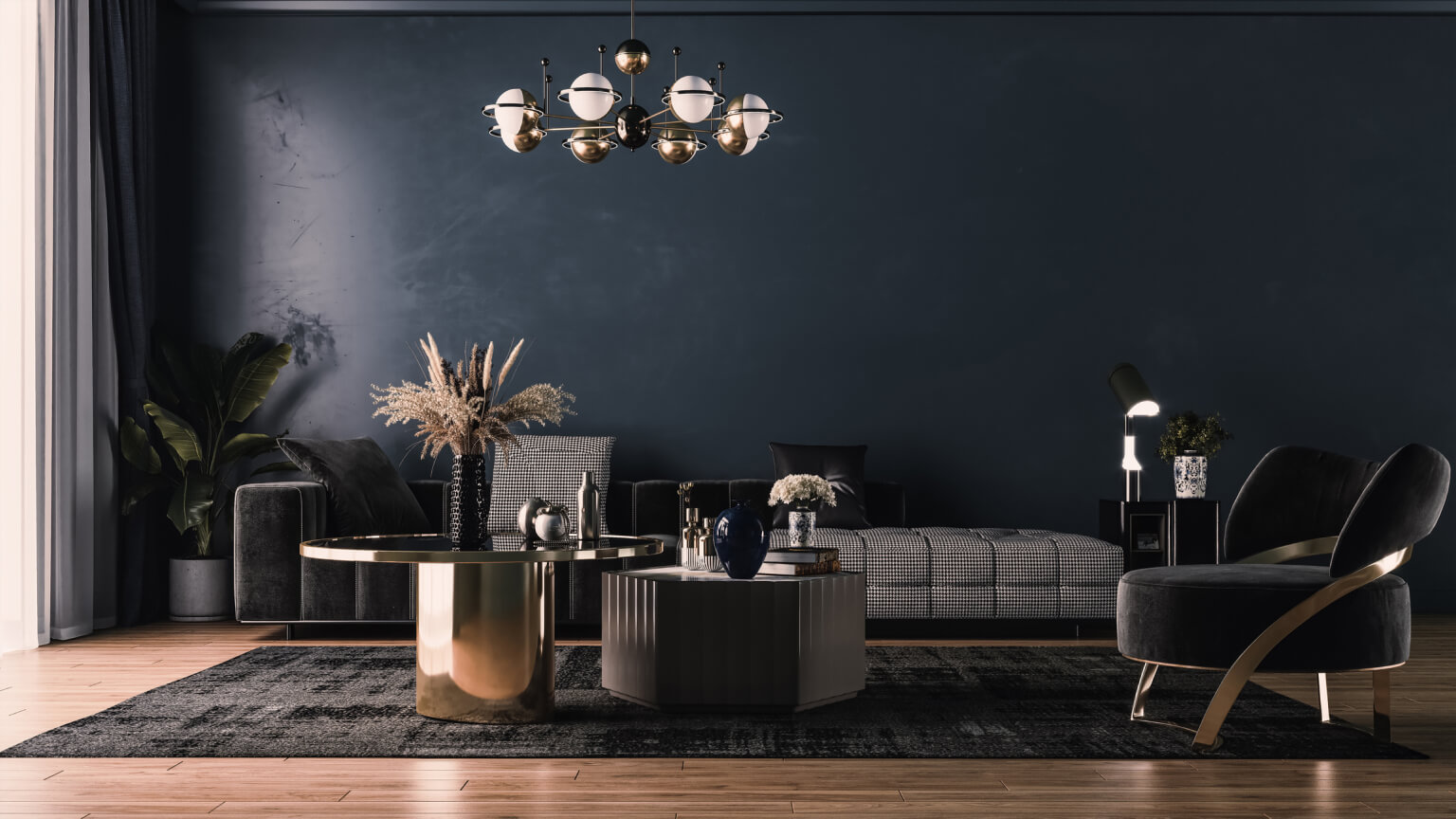 Some people have a knack for design. If you find decorating rooms and arranging furniture easy and fun, a career in interior design might be right for you. But before you start dreaming of room makeovers, consider first how to become an interior designer.
Interior designers, like any professionals, face challenges every day. And while some may not appeal to you, others may motivate and excite you. Let's take a look at how to become an interior designer, and things you should know before you sign up for classes.
Is interior design your dream? Here's how to become an interior designer:
Step 1: Pursue a degree.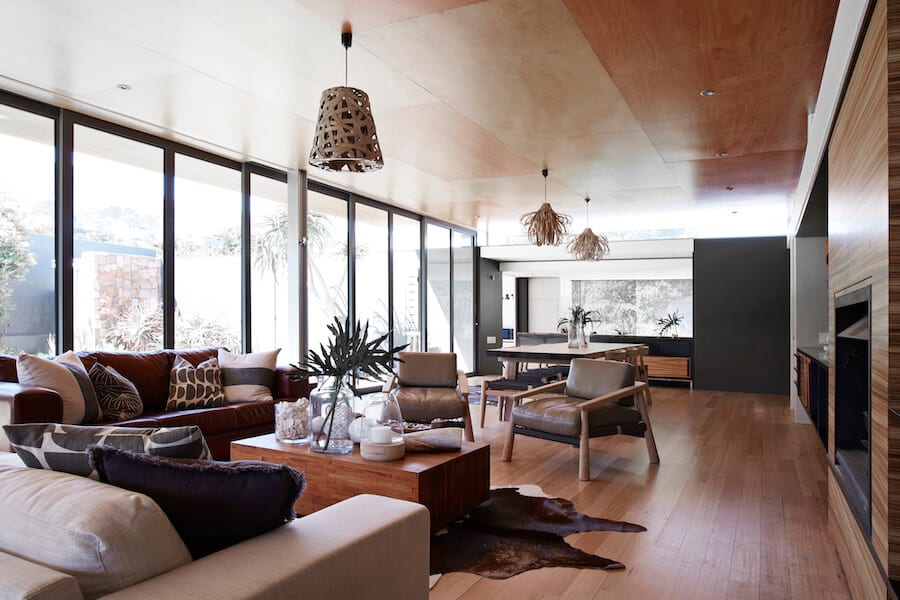 The field of interior design is far more than simply beautifying interior spaces. If you do have a knack for interiors, that's great — you're off to a good start! But you may be better suited to market yourself as a decorator. Interior designers, by contrast, typically have extensive education in fields like architecture, computer-aided design, or fine arts.
Having a formal education is becoming increasingly integral to interior design careers. Certain schools are recognized by the Council for Interior Design Accreditation, which means they offer students what the industry considers "the fundamentals." Many universities offer an education in design, from New York Institute of Art + Design to SCAD, and many others, including many two-year programs in interior design.
Step 2: Network and find an internship.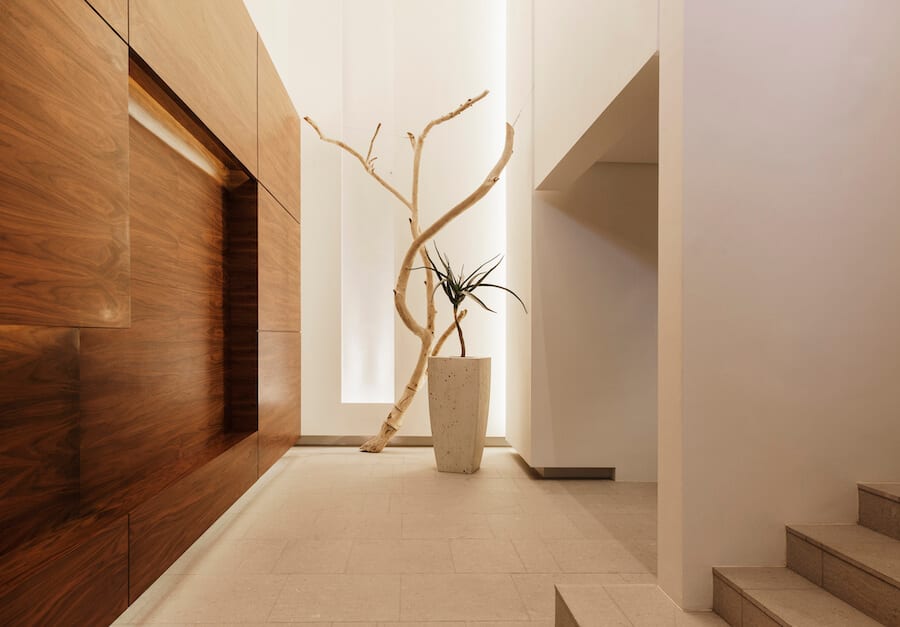 Networking with fellow professionals is a great way to move forward in the field of interior design. Find like-minded professionals, keep up to date on current design trends, and follow someone's work whom you admire.
The best way to get your foot in the door as a new interior designer is to find an internship. You can do this through your college's career center or ask university faculty for advice on internship opportunities. Additionally, many job search sites have filters specifically for internships.
Step 3: Get certified.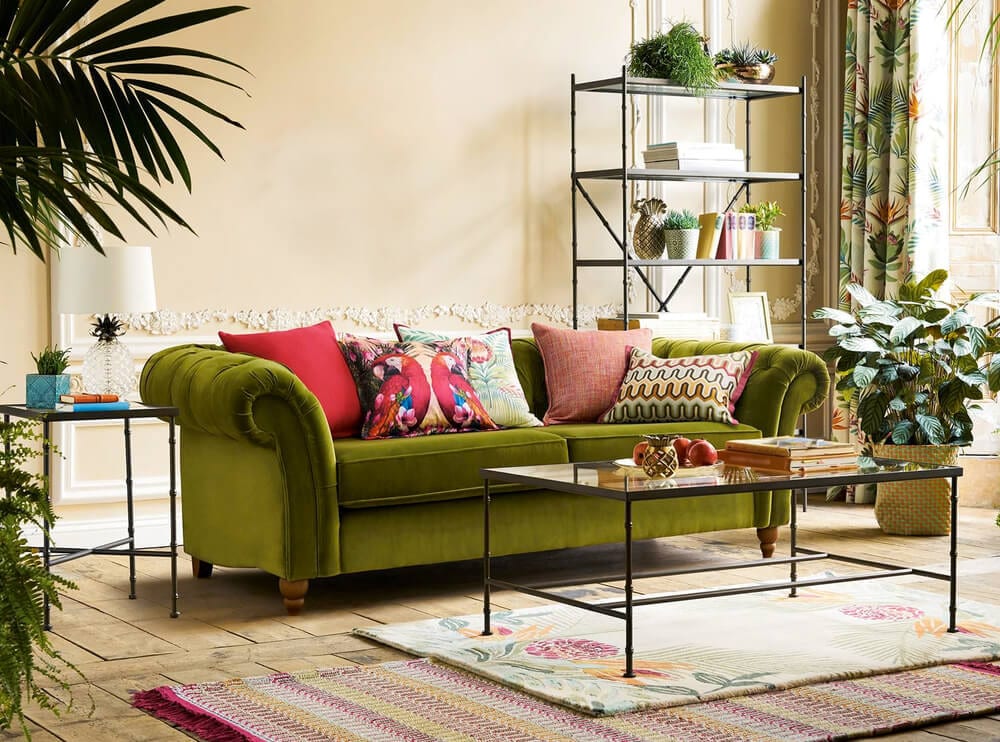 No matter which program you choose, you'll need to pass the the National Council for Interior Design Qualification (NCIDQ) exam to work in many states as an interior designer. This requires a design or architecture degree, plus two years of work experience to even take the exam. However, if you don't have the required work experience yet, you can still take the Fundamentals section of the test ahead of time.
Step 4: Create a portfolio.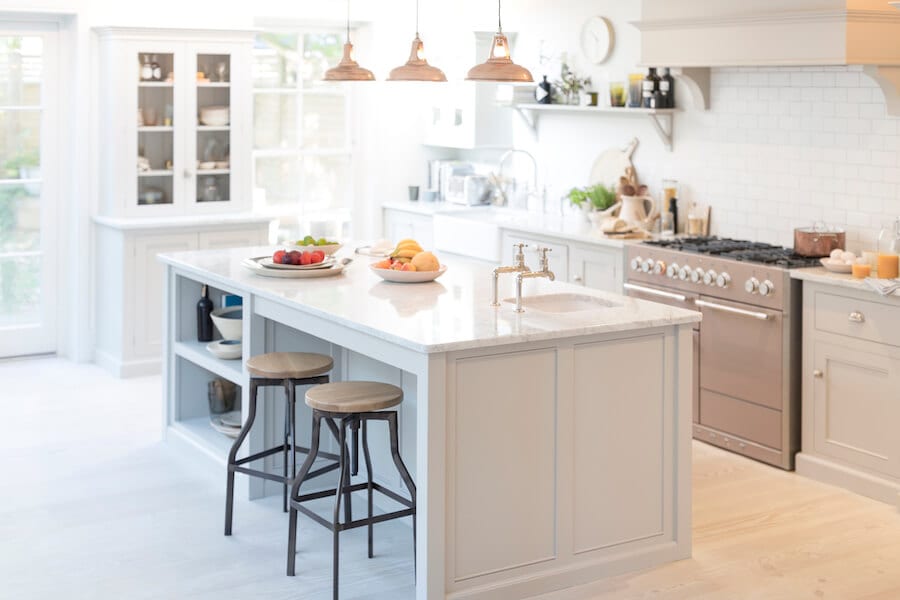 Succeeding in interior design in large part depends on your work, but building a portfolio as a beginner is a bit of a catch-22 — you can't build a portfolio without clients and you can't get clients without a portfolio. An internship is a great way to get a head start on this, but you may need to take on some smaller projects for friends and relatives to help strengtjen your portfolio even more.
Testimonials from past clients go a long way towards impressing future clients or employers. Your portfolio should be a snapshot of who you are as a designer, how your process works, what special something you bring to each project, and how clients engage with you.
10 things you should know about becoming an interior designer:
1. Know the difference between decorators and designers.
Education, in a word, is the key difference between interior decorators and interior designers. Anyone who finds joy in playing with colors, fabrics, and textiles can become a decorator in today's world by simply printing business cards and promoting themselves to clients. While that's not a bad way to go, earning an accredited education, like an associate's or bachelor's degree, is typically required to work in the interior design field.
2. You must have a natural passion and ability.
It may seem obvious, but in order to become an interior designer, you need to have an innate flair for color, spatial arrangements, architecture, and textiles. Do you enjoy decorating your home and get lots of compliments on your decor? That doesn't necessarily mean you should be an interior designer, but it's certainly a good sign.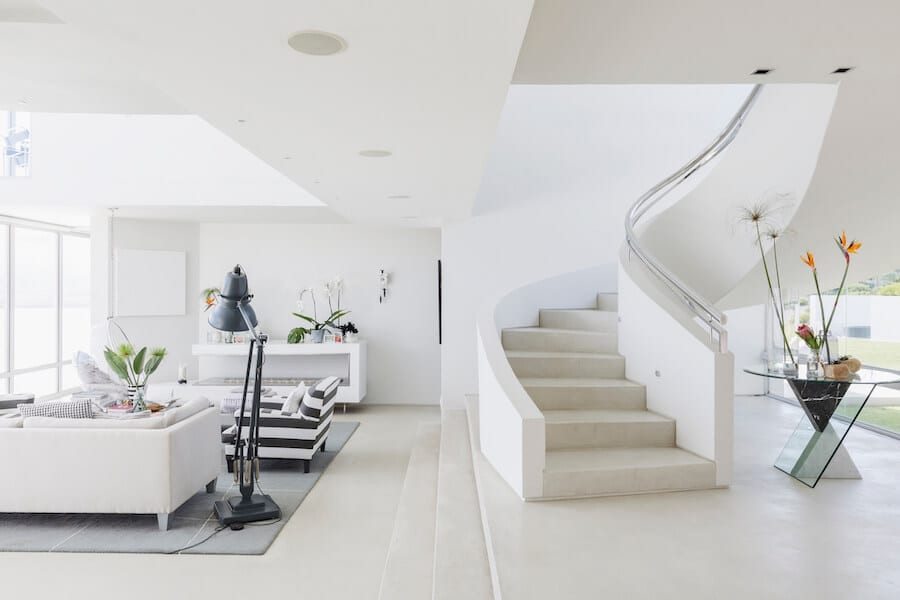 3. Interior design isn't all fun and fabric.
While fabrics, furniture, and color may play a large role in interior design, there are plenty of other tasks required of interior designers — many that seem less like fun and more like work. Interior designers work with not only homeowners, but also builders, architects, government agencies, and business owners. That means they need to be educated in the history of design, the structural integrity of buildings, building codes, ergonomics, spatial concepts, ethics, psychology, computer-aided drawing (CAD), and more.
"The most frustrating aspect of my job as a designer is people's misconception about what my job entails. Most people think I just put fabrics and colors together all day long. What they don't know is all of the work that goes on behind the scenes after the vision is created," interior designer Vanessa DeLeon told us.
4. The salary isn't as high as you might think.
Going into design because you think it pays really well? Not so fast. Statistics show that the median annual salary of an entry-level interior designer in the U.S. is $49,012. The range, of course, could fall on the higher end, or even the lower, with factors from education, location, work experience, and company size all playing a role.
5. Find your industry fit.
An interior designer at a furniture company, say, will most likely make less annually than a designer who works for a high-end architectural firm, or someone who runs their own business. But don't worry. Just gain as much exposure and experience as you can. And take note: Anyone who studies up on architecture, building codes and laws, and structural design could have the chance of earning more.
6. You must be a people person.
Ask interior designers to share their experiences, and most will share stories — good, bad, and worse — of past clients. People are particular, especially when it comes to their homes. Interior designers are good listeners who help clients bring to life their ideas and visions. You have to be able to listen well and coordinate with a variety of people to make those ideas a reality.
"I am involved in the project management aspect of the design which means I deal with clients, vendors, late deliveries, floor plans, elevations, drafting, and measurements of tiles, rugs, counter tops, wall paper, etc," said DeLeon. "My job doesn't end after the design concept is created."
7. Learn to be flexible.
While some clients have clear goals in mind, others may think they know what they want only to change their minds during the final stages, and are dissatisfied with your work. A successful interior designer is a sociable, people pleaser, and a mitigator — someone who can steer clients toward favorable outcomes while making them feel they are in full control of the design choices.
8. Develop a portfolio.
You can talk all day long about colors and textiles, but unless you have an outstanding portfolio that showcases your designs and projects, your successes will be fewer. New to the job market? You may need to consider offering your services for free or at a reduced rate to build up a great portfolio and showcase that others trust your work. It's also a great way to network with merchandisers and suppliers, and develop a rapport for future projects.
9. Get competitive.
Interior design is a competitive business. One of the keys to success is getting yourself noticed. That starts with a great portfolio. Another important factor is education. The more you know, the better off you will be. Consider looking toward future trends such as population growth, designing for the elderly, modern architecture, and green design. Education within these specific fields of design will give you the upper hand in the job market. It's also a good idea to stay up to date on trends by reading design publications and websites, networking with fellow designers, and finding a mentor.
10. Learn about new virtual opportunities.
Thanks to technological innovations, like Skype and Zoom, and other key design software, interior designers, like many other professionals in our global economy, can work virtually. Although several free online virtual room design tools are available to the public, interior designers have an edge on this competition thanks to their exclusive relationships with elite design lines. Several high-end textile companies offer discounts to designers working in the trade, which allows them to get their clients the best prices.
The bottom line
Looking to design a career you love? With some background and effort, including networking, education, experience, and a great portfolio, you can become a successful force in the interior design field.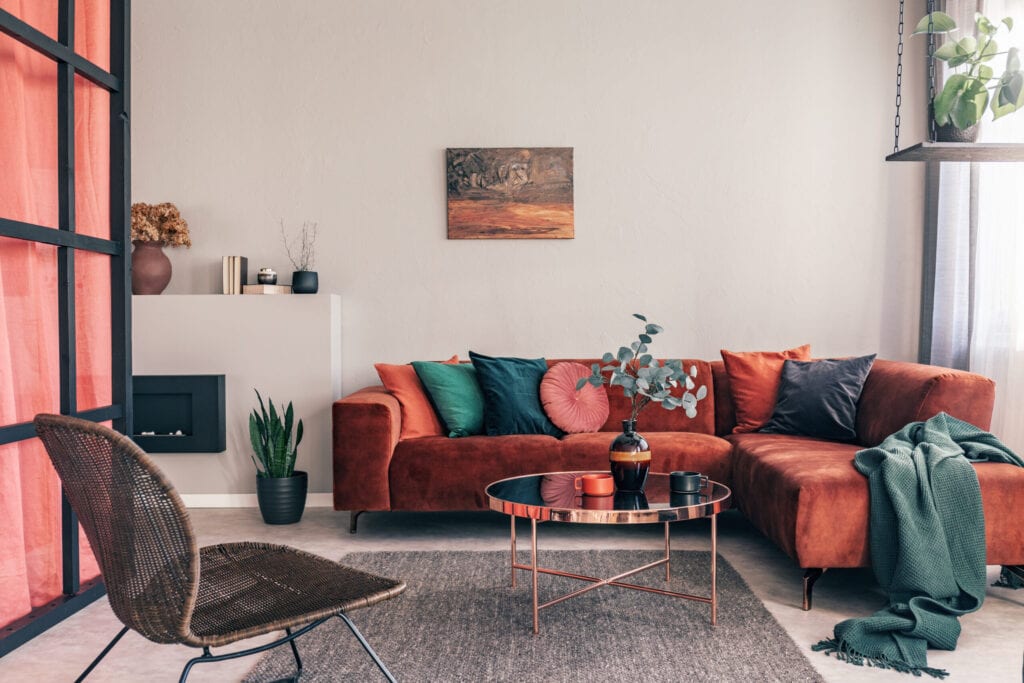 Frequently asked questions
Q:
What kind of degree do you need to become an interior designer?
A:
Typically, interior designers have bachelor's or fine arts degrees or have studied architecture and computer-aided design.
Q:
Is interior designing a good career?
A:
Interior design can be a great career choice, if you follow certain steps, including gaining appropriate education and a solid portfolio. Pay can also vary, but the median salary for interior designers is $47,188. In short, any career that you love is a good career.
Q:
How many years of college does it take to become an interior designer?
A:
Many schools offer four-year degrees in design, as well as two-year accreditations, but you can also study any topic and then supplement your degree with classes and certifications.
Q:
What does an interior designer do?
A:
An interior designer works with clients to determine the best use of space based on aesthetic choice and structural integrity.
Virginia Brown contributed to this post.